Experience of traveling to Co To island in Quang Ninh from A-Z
The pristine and unique Co To Island in Quang Ninh is a place that attracts thousands of tourists every year. Let's pocket the latest self-sufficient Co To travel experiences of Vinlove.net below to prepare for your wonderful experiences this summer!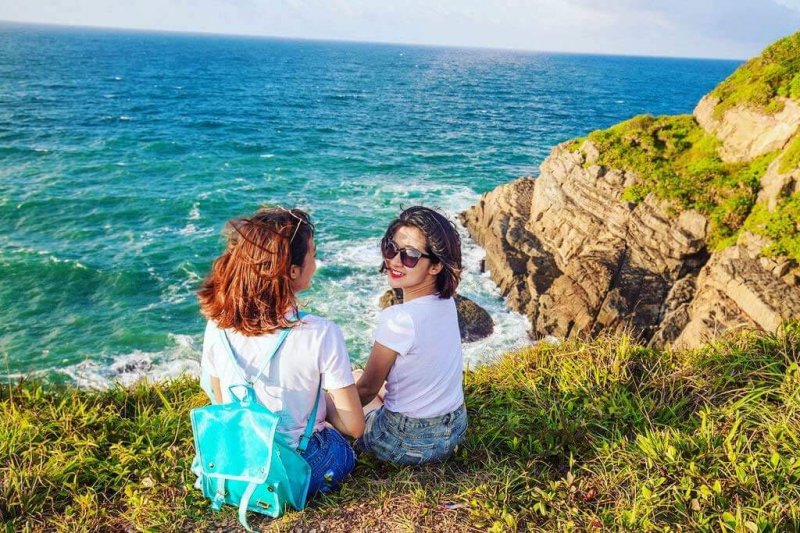 Where is Co To? About Co To
Co To is an archipelago of about 50 islands located in the east of Quang Ninh province with an area of ​​46.2 km². Co To island district currently has 1,500 households, with nearly 6,000 people. Co To archipelago has more than 50 islands, large and small rocks, of which Co To large and Co To are two islands possessing the most beautiful beaches. This is also a place with great potential for tourism development.
Transportation to/in Co To
There are two ways to move to Cai Rong port – where you buy tickets to the island:
Traveling by bus
To move to Cua Ong, Mong Cai, you can catch a bus at My Dinh bus station or Luong Yen bus station for about 110-200 thousand VND. Travel time takes about 4-5 hours. Hoang Long car company, Kumho Viet Thanh are a few suggestions of Vntrip for you. To catch the train to the island in the early afternoon or take the 9pm trip, you should take a bus early, the frequency of the car is about 30 minutes/car.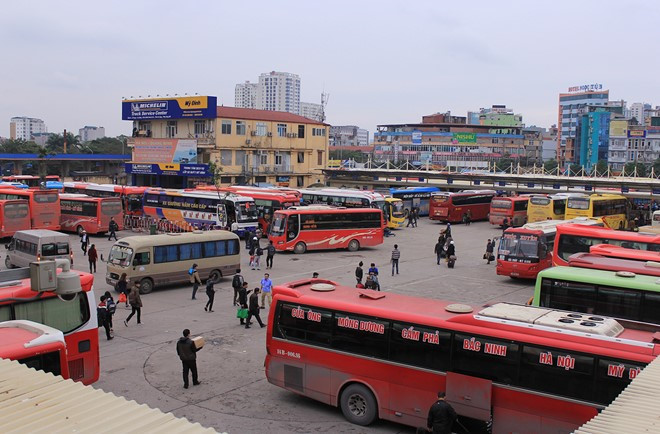 The Hanoi – Co To route will stop at Nga Ba Van Don (Bai Chay). Here you can catch a bus to Cai Rong port. If taking the bus, ask to get off at Van Don Post Office. From this location, it is about 1.5km to Cai Rong port. You can take a motorbike taxi or walk to the port to rest for the next morning to Cai Rong by boat.
Traveling by motorbike
You start from Hanoi to Van Don with a distance of about 200 km in the direction of National Highway 1A-18 to reach Quang Ninh. At Van Don intersection, turn right, cross Van Don bridge, toll station to Van Don post office, then continue to turn right. Going about 1.5km further, you will come to Cai Rong port. You can bring a motorbike to the island for 120k/car/way and if you park your car at Cai Rong port, it's 20k/day and night.
Buy a speedboat ticket to the island
There are two types of ships for you to choose from when moving from Cai Rong and Van Don ports to Co To island: wooden boats and speedboats.
High-speed train: Departure at 13h00 – 13h30 on weekdays – duration of 90 minutes, fare is about 180 – 200,000 VND/time/person.

Wooden train
Light wooden train: Departs for Co To at 7:00 am on Mondays to Fridays. Time to take wooden train will be longer: About 4 hours. Therefore, those of you who are prone to seasickness should not take this type of boat.
Afternoon wooden train to Co To at 13:00 on Wednesdays, Fridays and Sundays. The ship arrives at Cai Rong port at 13:00 on Thursdays, Saturdays and Sundays.
Ticket price: 110,000 VND/person/time.
Navy reinforcement ship: Depart for the island at 6:00 am on Monday. 13:00 pm on Friday, return to Van Don.
Moving on the island
To move on the island, you can choose one of the following options:
– Rent a motorbike with the price from 150,000-220,000 VND / 1 car / 1 day (Price does not include gas). Gasoline on the island costs about 25,000-30,000 VND / 1 liter.
– You can also move on the island by tram
In addition, you can also take a motorbike taxi, taxi or rent a 16-seat car to move if the group is crowded.
Note: If you take a motorbike taxi, you should ask for the price and bargain in advance to avoid being hacked. Due to the increasing number of tourists coming to Co To, now, various types of storks and lures have begun to appear at the wharf. You should research and determine the destination before you go to avoid being taken around.
2. Hotel in Co To Island
Some hotel addresses for your reference when traveling to Co To:
Coto Starlight Boutique
HotelRoad 23/3, zone 4, Co To town centerPrice from 1,600,000 VND / night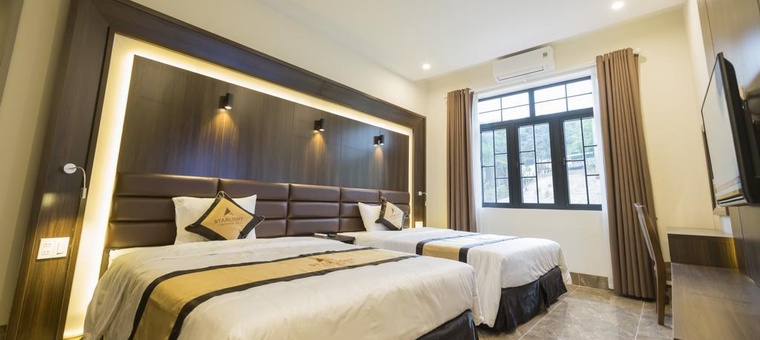 Coto Starlight Boutique – 3.0 Star Hotel
Hoang Trung Co To Hotel
HotelArea 3, Co To, Quang NinhPrice from 950,000 VND / night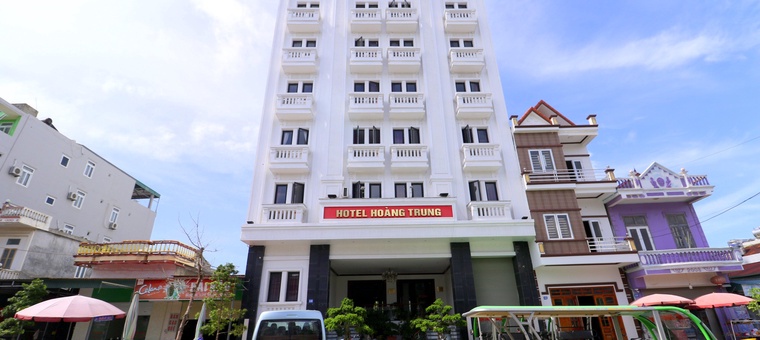 Hoang Trung Co To Hotel – 3 Star Hotel
Golden Coto Hotel
HotelArea 2, Co To, Quang NinhPrice from 712,500 VND / night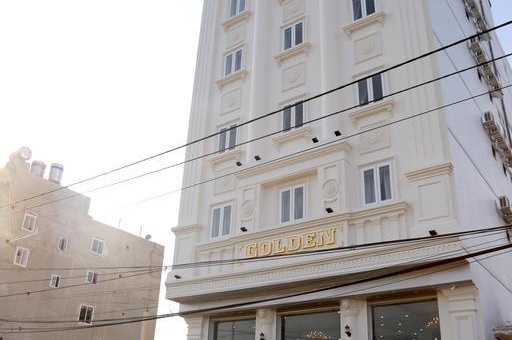 Golden Coto Hotel – 2.0 Star Hotel
3. Tourist places in Co To
Cau My rock beach
Cau My rock beach is a place known as the paradise of love and youth amidst the waves of Co To. The entire area is shaped like a mouse's tail, facing the sea, located south of Co To Lon island. Cau My with a system of sedimentary rocks eroded over thousands of years by sea water creates a unique wonder in the islands of Vietnam.
In addition to the rocky beach, the high points from which you can enjoy the panoramic view of this landscape area will surely make you feel like you are in the Mediterranean.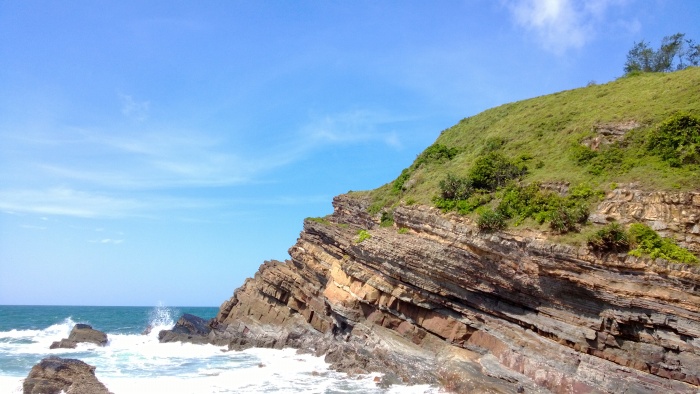 Co To Lighthouse
Co To lighthouse belongs to the eastern archipelago of Van Don island, Quang Ninh province, located on a mountain about 5km from town, is the highest point of the island, built in the late 19th century. The road from the foot of the mountain to the lighthouse is winding under the dense foliage of the forest, the rows of purple myrtle flowers, bumpy and rocky on the path few people pass.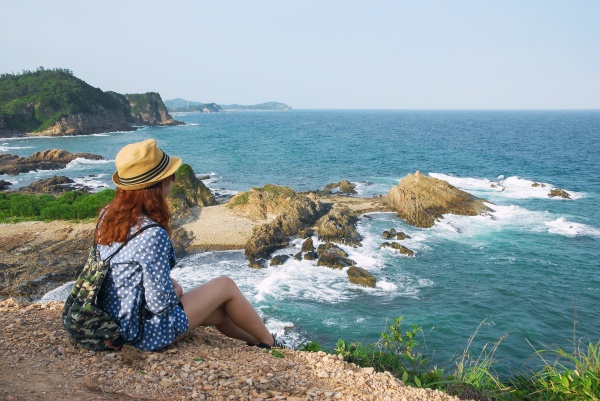 Co To Lighthouse has a bright vision of 118m above sea level, from here, looking out into the distance, we can see that far away is the immense sea of ​​songs disappearing below the horizon, below are the mountains and forests. The clear blue water of the pearl island of Co To captures the eyes of a dreamlike seaside town, interspersed with lush, calm forests and humble and simple roofs. Visitors to Co To cannot miss this unique experience.
Co To Church
Co To Lon Church in Zone 4, Cam Pha Parish, Hon Gai County, Hai Phong Diocese, inaugurated on May 28, 2013. This is the first church on the island built to serve the parishioners on the island. This church was built at the foot of a hill with a length of 26.7 m and a width of 9.8 m. Although this is a small church, it is the only church on the island and is one of the attractions that tourists visit when traveling to Co To.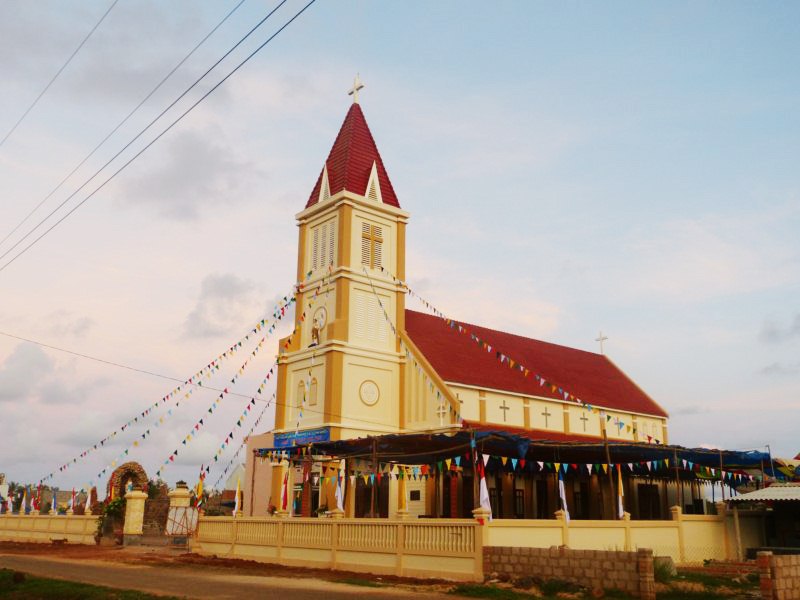 Hong Van Beach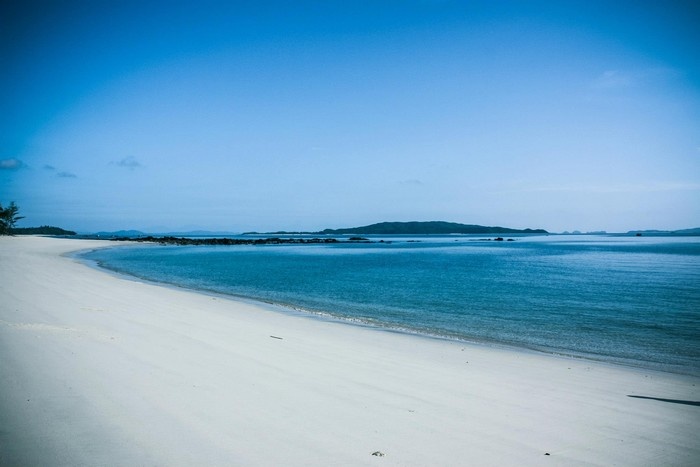 7 km from the center of Co To town, Hong Van with its long, calm sandy beach is becoming an ideal destination for tourists when coming to Co To island. On the sandy beach are creatively designed wooden houses, close to nature, where you just need to open the room door to be able to immerse yourself in the cool, blue sea water.
To experience more of the wonderful nature of the islands, you can also go kayaking or scuba diving to see the lovely, colorful fish weaving in the "weed forests" winding with each wave…
Van Chay Beach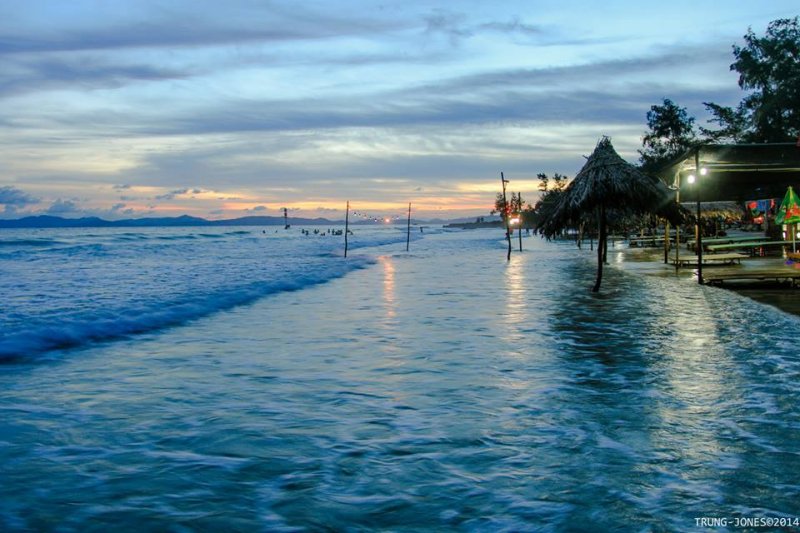 Van Chay beach is known as the most beautiful beach in Co To because of its gentle beach, fine white sand, gentle blue sea water, not too many big waves like other beaches. This is a place where tourists can have fun with extremely attractive sea games such as football, volleyball… 6km from Co To center, you can easily move to Van Chay.
Thanh Lan Island
Thanh Lan Island (20 minutes by small wooden boat from Co To), quiet and peaceful. Beautiful and gentle beach with winding roads around the island, primeval forests clinging to long sandy beaches, clear and clean water, fresh seafood. Thanh Lan currently has 3 beautiful beaches: Ba Chau beach, Hai beach and C67 beach.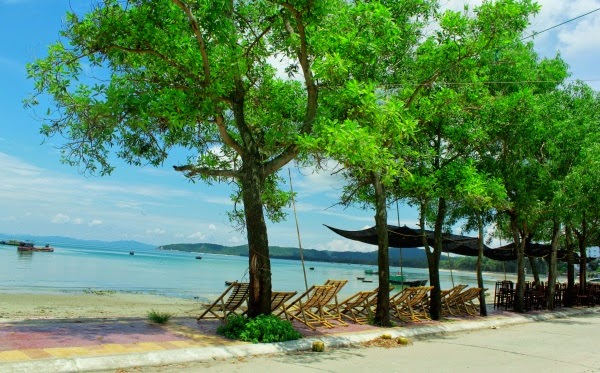 Little Co To Island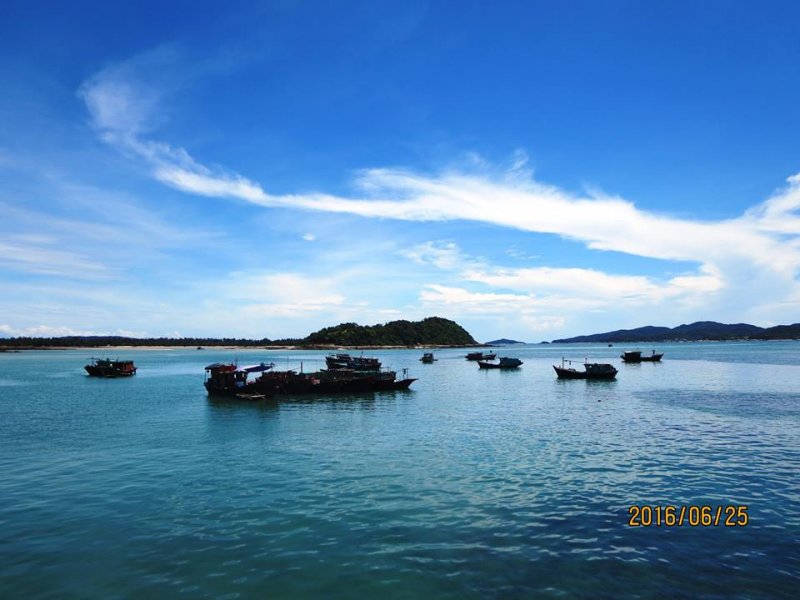 Co To Con Island is about 1km from Co To Lon. As a purely military island, Little Co To is uninhabited. Co To Con Forest possesses many kinds of animals, precious wood, many birds and is completely untouched. With a small area, you can go through Co To Con forest to reach the beaches on the island.
4. What to eat in Co To? Specialties in Co To Island
Abalone
Co To specialty – abalone, also known as giant snail of the island, belongs to precious seafood, and is one of the eight great dishes because abalone meat is not only a delicious and attractive food preparation ingredient, but also brings delicious food. It has a lot of nutritional value and is loved by many people.
Co To abalone is often processed into many attractive dishes such as abalone soup, abalone porridge, abalone stew, fried abalone, abalone rice, charcoal grilled abalone, stewed abalone… Abalone dishes are delicious and very nutritious.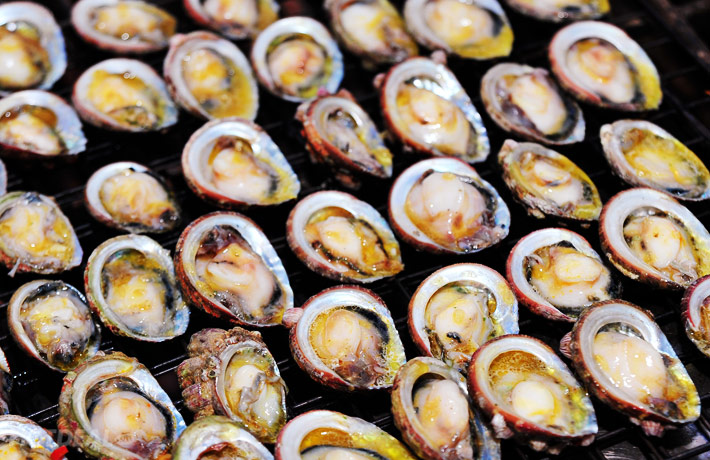 Curious
Cu Ky is a unique and delicious seafood dish – a specialty of Co To. That's why traders brought cycads to neighboring provinces to trade, but most of them had to be processed. But the strange thing about this seafood is that it is difficult to keep cold, it spoils quickly, if you want to eat fresh coriander, you have no choice but to go to Co To sea.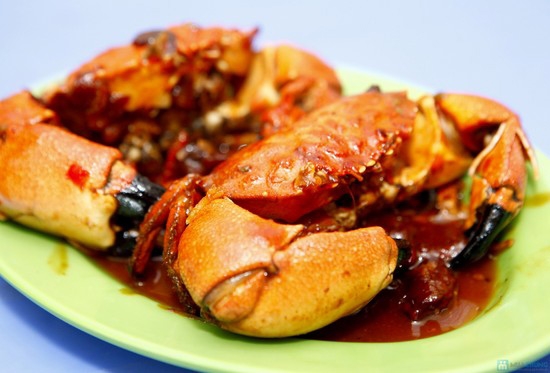 Sea urchin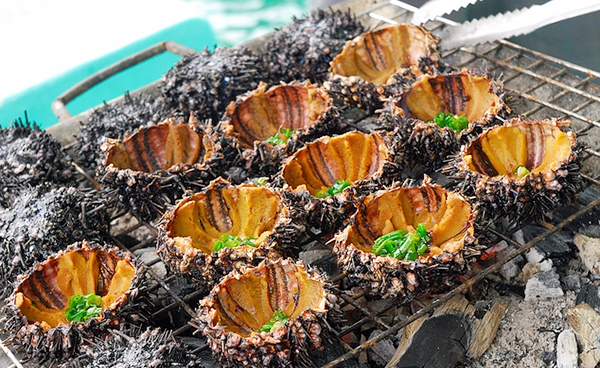 Sea urchin is also known as sea urchin, sea urchin. The shell of the sea urchin is spherical and has many spines, hence the name sea urchin. Co To sea urchin specialties are processed into many attractive dishes by islanders, the most popular ones being eaten raw, grilled and cooked with porridge. The dishes from sea urchin have high nutritional value, so many tourists choose and seek to enjoy every time they have the opportunity to travel to Co To.
Sacrifice
The Co To worm is a mollusk that lives only in coastal sandy beaches where high tides and low tides create sand dunes. As one of the rare and precious seafood of Co To island, sa worm has long been exploited to make tributes to kings and mandarins. Nowadays, sage is processed into many delicious dishes. Sa Sung is often dried to make snacks with beer and wine. In addition, Sa Sung can also be used to cook soup, the water will be very fragrant and sweet.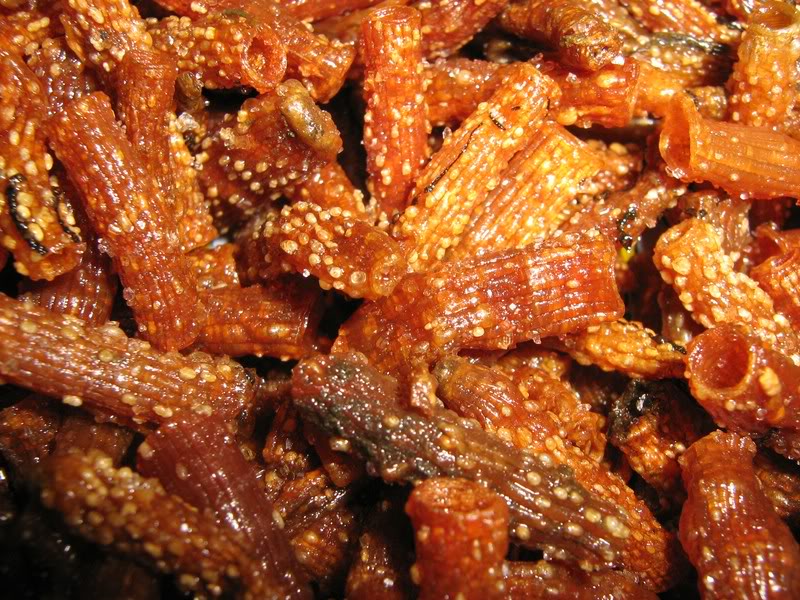 Surface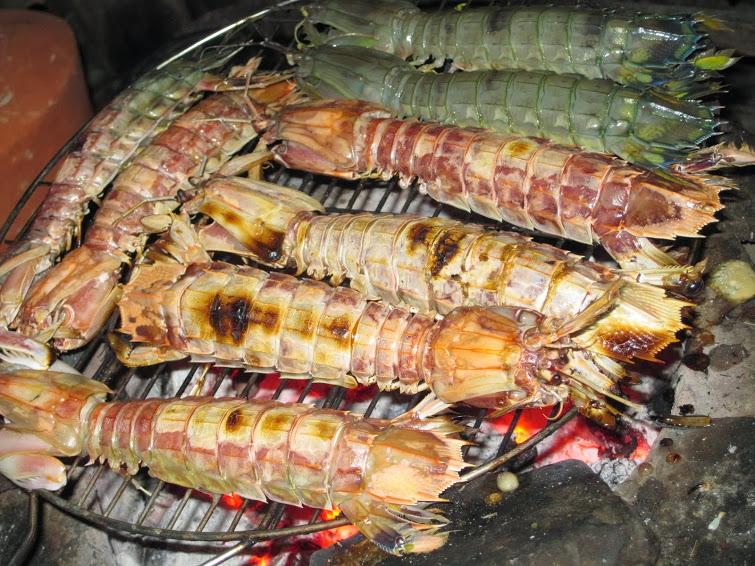 Beer steamed surface is a popular dish because it is very easy and quick to make but still retains the aroma of the surface, when it is finished, it is best to peel it by hand or put the whole thing on a plate and cut it into slices with a knife. easy to peel.
holothurian
Sea cucumber has a very high nutritional value, so it is loved by many customers. Sea cucumber is considered a healthy food, especially helping women keep their beauty, anti-aging and have the best diet. Hand-held sea cucumber is also a must-try dish when coming to Co To.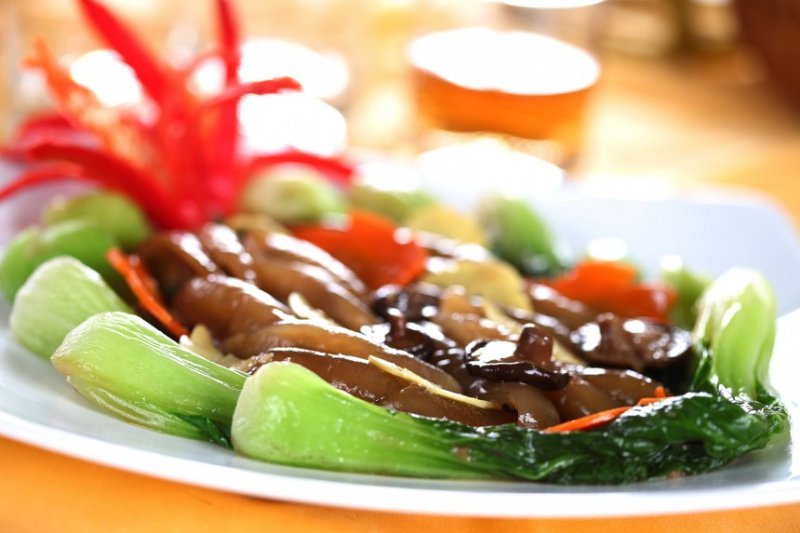 Nail snail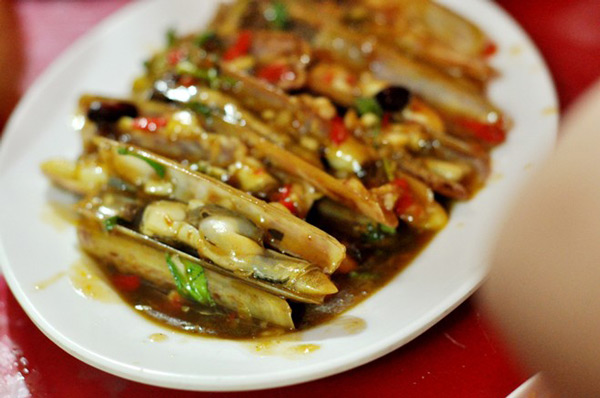 Coming to Co To, do not forget to enjoy the nail snail dish. This is a nutritious food, according to traditional medicine, snails have a salty taste, cool properties, are used to treat water tumors (quartile), gas (qi), thin phlegm. The flesh of the nail snail has a sweet and firm taste because it has many minerals such as iron and calcium, and has a fleshy and chewy taste, so it is used as a raw material for processing many delicious dishes.
5. Go to Co To to buy something as a gift To
Like the beaches of other tourist destinations, in Co To island you can buy fresh seafood right in the morning.
The fishermen on the island often bring freshly caught seafood to sell at the pier for the convenience of tourists. Vendors will also box and freeze the seafood for you so you can take it home without worrying about the seafood spoiling.
In addition, in Co To, there are many impressive souvenir items made from oysters, mussels, and snails, you can absolutely choose those items for yourself as gifts.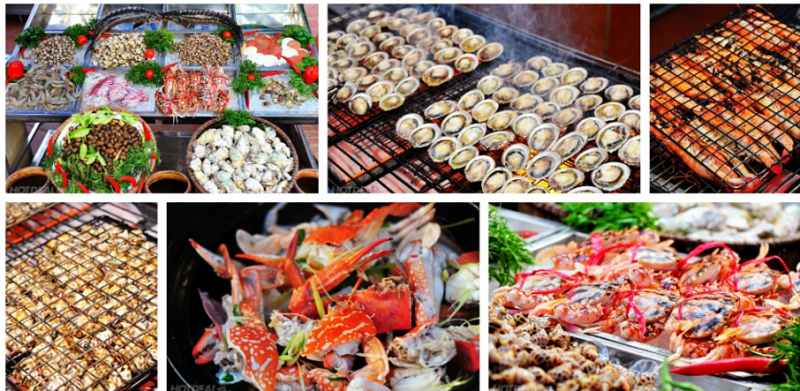 Hopefully with the Co To travel experience that Vinlove.net shares above, you will have fun and lots of interesting experiences on this beautiful island.
Photo: Internet
TAG: