Thien An Dam Mon Pagoda – a dreamy 'Japanese corner' in the coastal land of Ninh Hoa
Located on a romantic beach with Japanese architecture, Thien An Dam Mon Pagoda is a great destination for your trip to Ninh Hoa.
Ninh Hoa is not only famous for its beautiful beaches, peaceful fishing villages, or white salt fields, but it also has beautiful temples. Thien An Dam Mon Pagoda is one of the destinations that many young people love because of its beautiful terrain and unique architecture. In particular, this temple in Khanh Hoa is also a great "film studio" with beautiful check-in corners that are extremely loved by young people.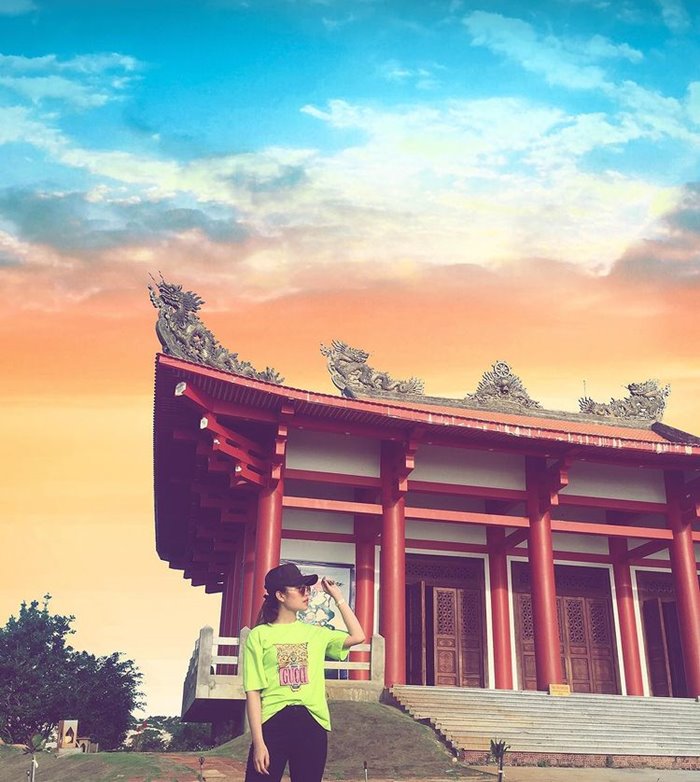 Thien An Dam Mon Pagoda is an attractive destination in Ninh Hoa district. Photo:@_vyn.tran_
Back to Ninh Hoa, visit Thien An Dam Mon Pagoda to see the wild beauty of the mountains 
Khanh Hoa has no shortage of beautiful pagodas and impressive architecture and Thien An Dam Mon Pagoda is one of them. The pagoda is located in Bac Van Phong economic zone, on the beach facing Dam Mon bay of Ninh Hoa district, 100km from Nha Trang city center.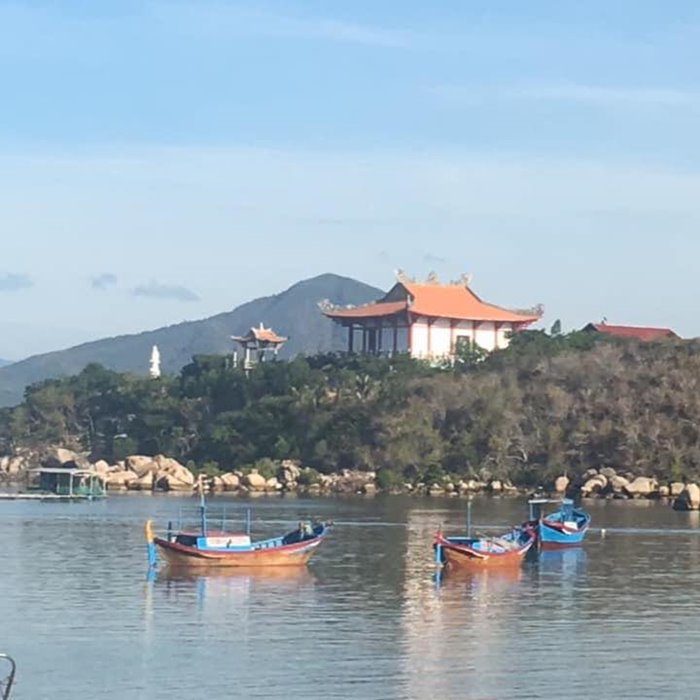 The pagoda is located on a rocky mountain facing Dam Mon Bay. Photo: baokhanhhoa
The pagoda owns an extremely favorable location with a dreamy beautiful scenery on one side of the sea and a mountain on the other, giving visitors a feeling of comfort, peace and relaxation. The name Thien An pagoda was given by an abbot named Thien Phuoc with the meaning of the will of heaven, often called Thien An pagoda.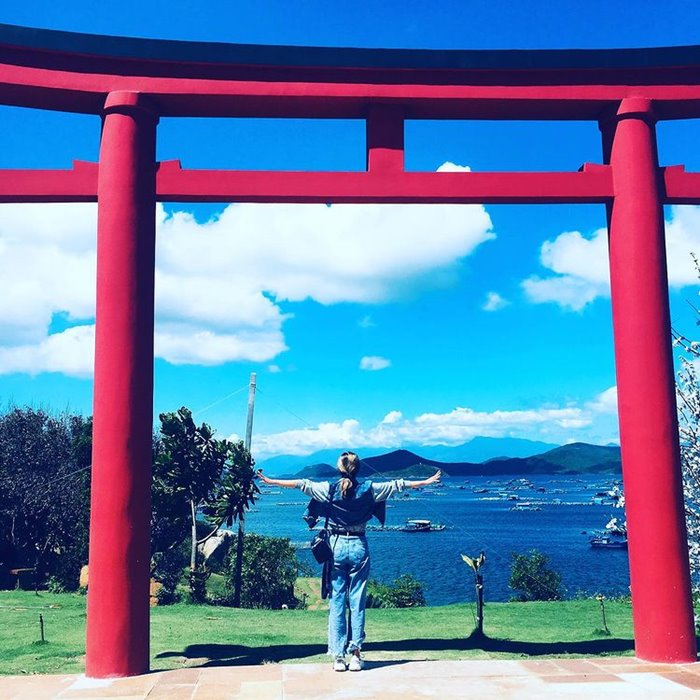 The temple has a prime location so the landscape is very beautiful. Photo:@haphammakeupartist
> See more: Go  to Am Chua lake Nha Trang to admire the beautiful scenery and freely take pictures with the camera 
Architecture of Thien An Dam Mon pagoda
Thien An Dam Mon Pagoda has a moderate area compared to other temples in Khanh Hoa, but the emphasis on architecture and landscape has made it a favorite destination for many people. The architecture of this temple is not too sophisticated with simple items including the main temple, the auxiliary works and the garden. The design of the pagoda has the scent of Japanese temples combined with pure Vietnamese lines to create a unique interference with red tile roofs and trusses, white walls.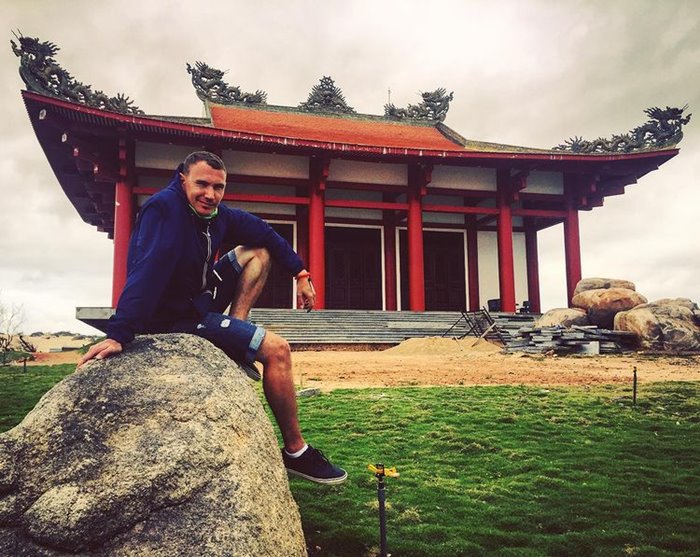 The temple has a unique architecture with a bit of Japanese flavor. Photo: @kfhshishkin
The curved roof of the pagoda with intricately carved dragon details enhances the inherent dignity. The campus of Thien An Dam Mon Pagoda is quite large with impressive undulating rocky mountains, wonderful green patches from trees. grass, adding lovely touches from flowers to make this place a poetic beauty like a rare beachside place.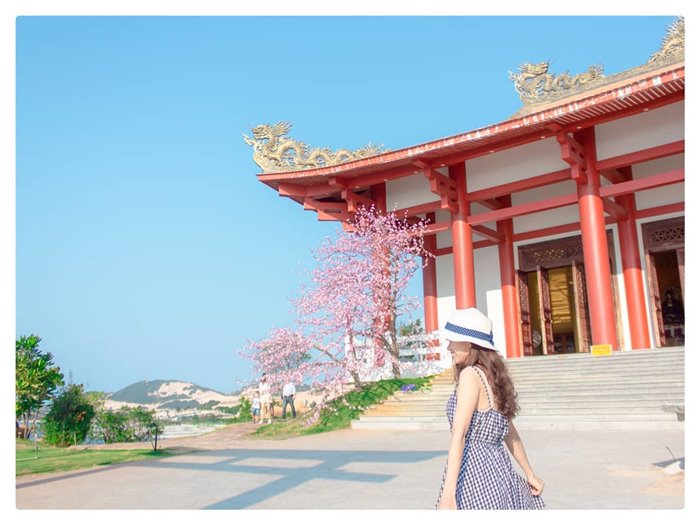 The campus is not too large but romantic and charming. Photo: @april.17.th.
The four sides of Thien An Pagoda are facing the sea, from this temple you can comfortably admire the view from all sides, the deep blue sea, immense clouds, and the distant fishing boats anchored by the fishing villages. Peaceful or small raft houses anchored on the calm bay create a beautiful and peaceful scene to the end.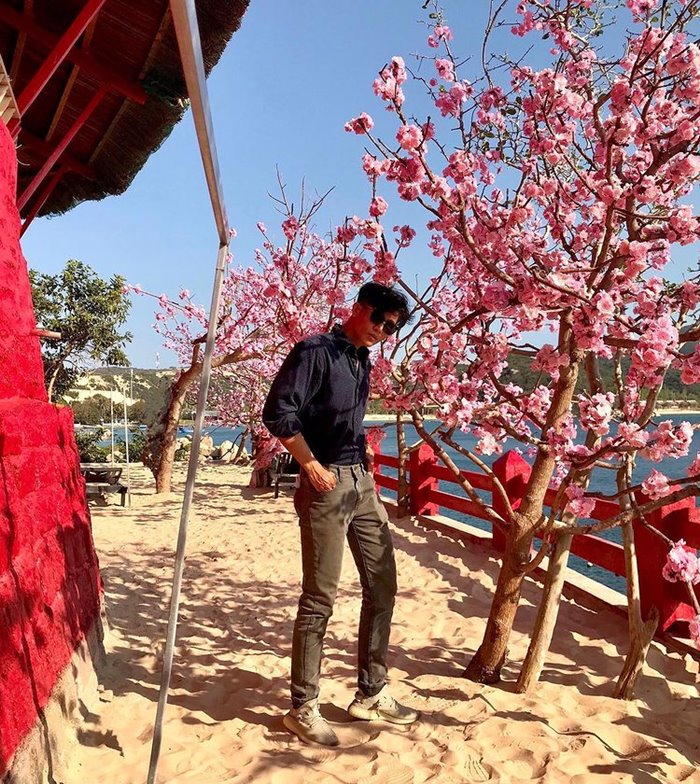 There are many quality virtual living corners here. Photo:@kennguyen214
At Thien An Dam Mon temple, there are many virtual living corners "10 points" for visitors to comfortably relax when visiting such as heaven gates, swings or extremely chilled sea-view bridges.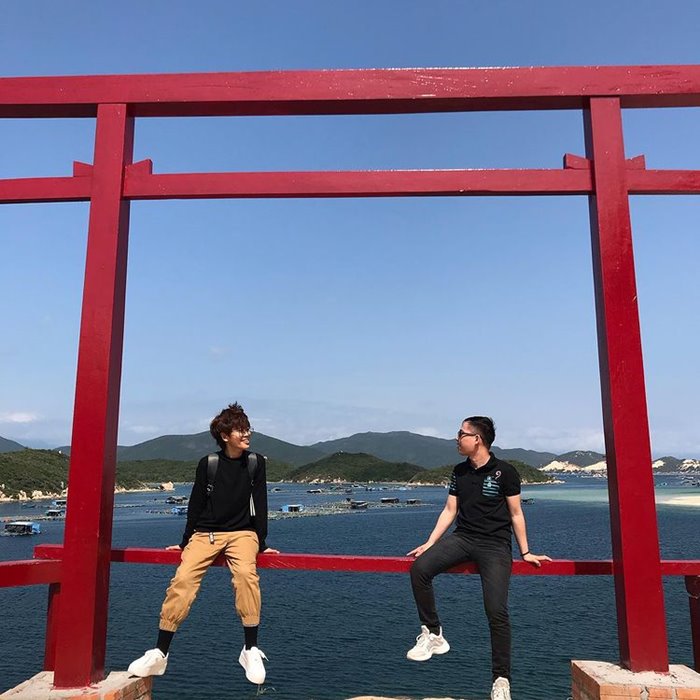 Very chill sky gate overlooking the sea. Photo: @iris_nguyen212
Beautiful sea view check-in corner. Photo:@thinhh.91

Experience checking-in Thien An Dam Mon pagoda 
From the center, Nha Trang city, to get to Thien An pagoda, you can move along National Highway 1A, to the foot of Co Ma pass, adjacent to the territory of Dai Lanh commune, you turn to a long asphalt road in the direction. sea. This is a beautiful route with the scenery constantly changing from sea to mountain, sometimes appearing clear lakes or sand dunes, zigzag roads full of wildflowers and golden sunshine and romantic seascapes will make you happy. will be even more excited. Running along this sea road you will see the temple on a rocky hill, just go straight in the direction of the temple and you will arrive.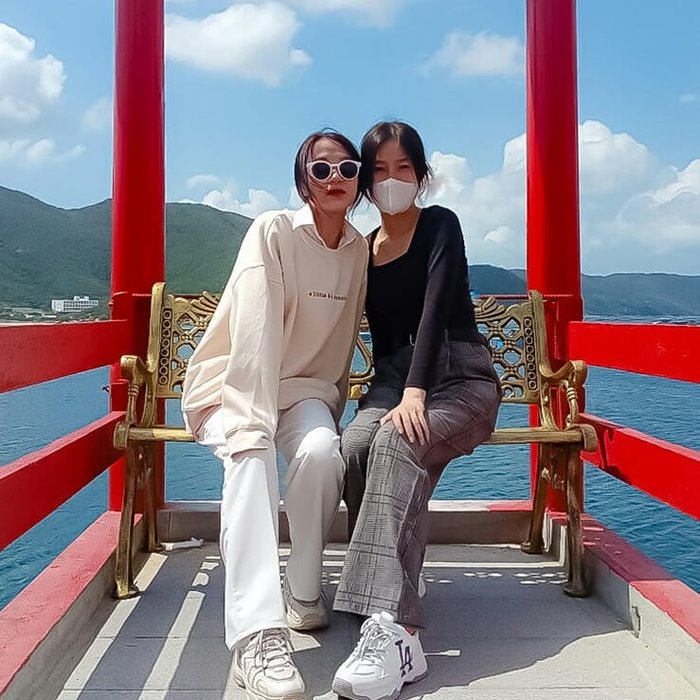 The road from Nha Trang to Thien An pagoda is very easy. Photo: @nhuquynhh2511_02
The temple has a separate parking area for visitors, so you should pay attention to park your car in the right place. This is also a free attraction, so you don't need to buy a ticket or pay any fees. Thien An Dam Mon Pagoda is a place of worship, so when you come here, even if you are excited about the beautiful scenery, please be careful not to make noise, or do actions that are not in accordance with the rituals at the temple.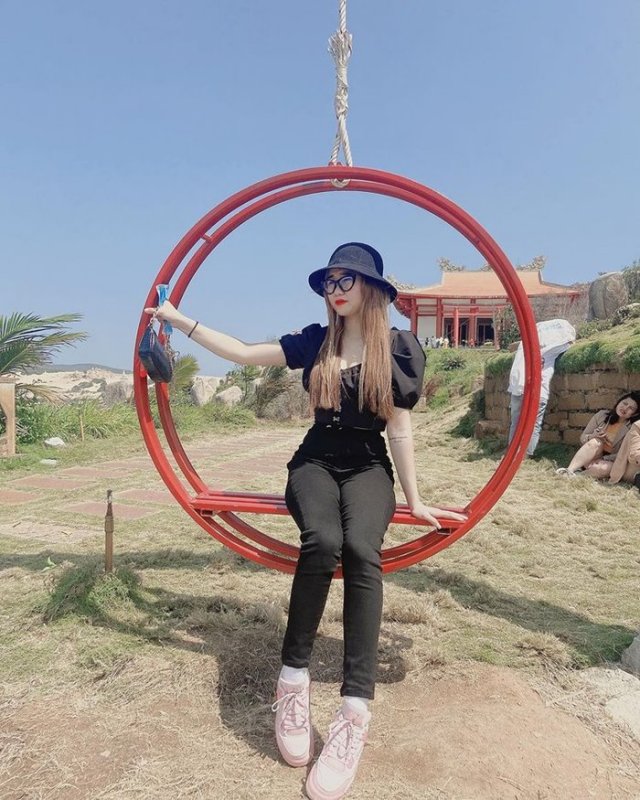 Do not forget to pay attention to the dress code when visiting the temple. Photo: @beduyen01
Ninh Hoa is already too famous for its beautiful bays and countless romantic check-in points, now with Thien An Dam Mon Pagoda , visitors have another quality virtual living address. If you have the opportunity to visit Ninh Hoa district, do not miss the opportunity to visit this beautiful temple on the rocky hillside. 
Photo: Internet 
TAG: