Green coffee shop in the center of Hanoi
The coffee shop in Dong Da district has a spacious garden space and many trees, bringing a feeling of relaxation and comfort to guests.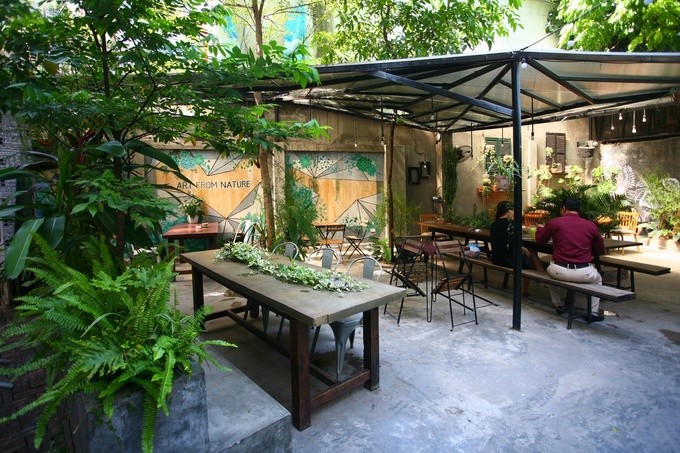 The Firefly restaurant is located on Nguyen Van Tuyet small street, near Dong Da mound, right at the foot of a high-rise apartment building. The shop is designed in the style of a garden cafe with many trees and a rustic and simple space. Entering the shop, you can see green trees everywhere.
Plants are planted quite freely and spontaneously, including those from before and new ones planted in pots, pots or directly on the ground, creating a cool green space and close to nature.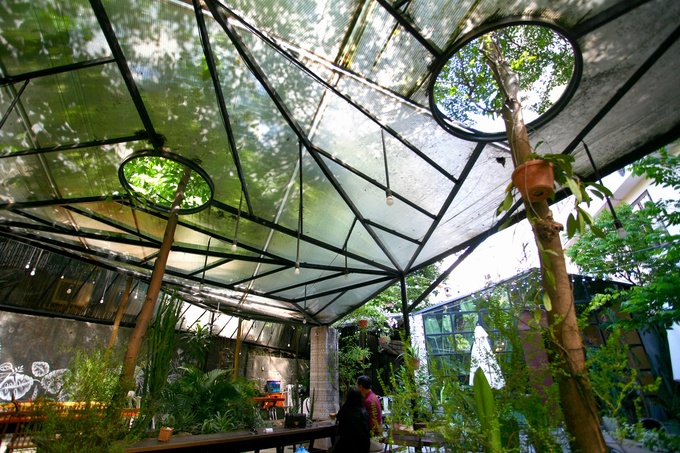 The places where the coffee table is arranged in the garden are roofed for light. Large, tall trees are "allowed" to reach over the roof to thrive. These trees provide considerable shade when it is sunny.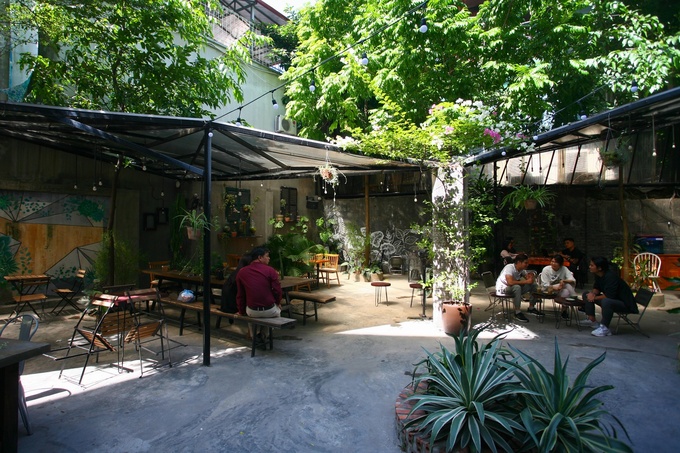 The space in the middle of the yard has no roof to catch the sun, make the air airy and airy in the visual.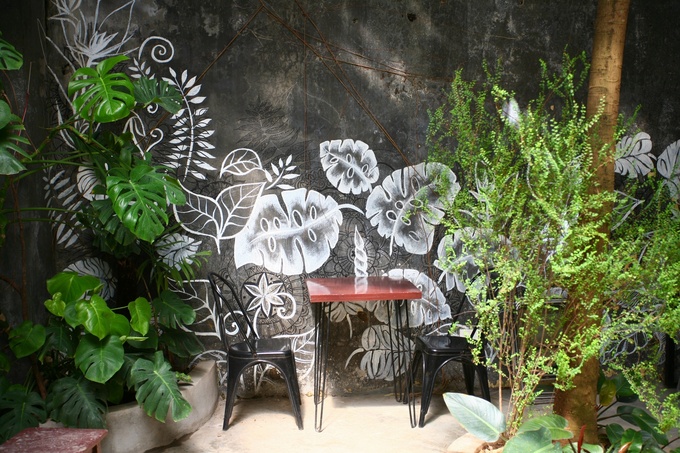 The surrounding walls, which lack aesthetics, are decorated to create vivid and eye-catching images.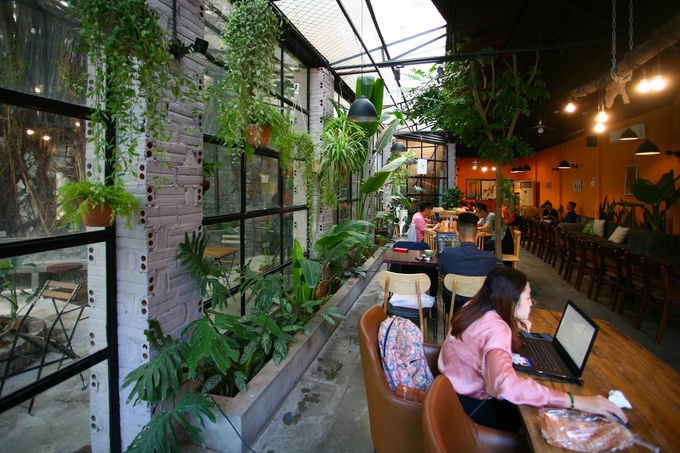 The seating of the restaurant is very diverse, for many groups of guests with different numbers. There is a long table for many people, there is a small table just enough for 2 people. The shop has both indoor and outdoor space, inside the house is air-conditioned and non-smoking. The interior of the restaurant is rustic, combining both walls and a glass ceiling to connect with the outdoor garden space. In the restaurant also planted many trees, mainly hanging pots.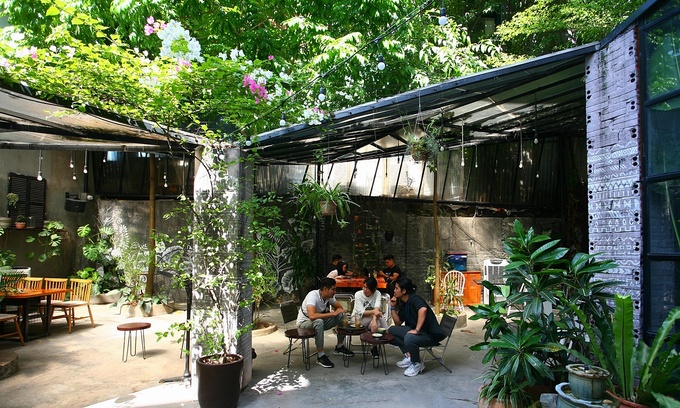 The cafe is chosen by many people, especially young people, as a dating place because of its spacious, spacious, diverse space, close to nature, and full of sunshine and wind.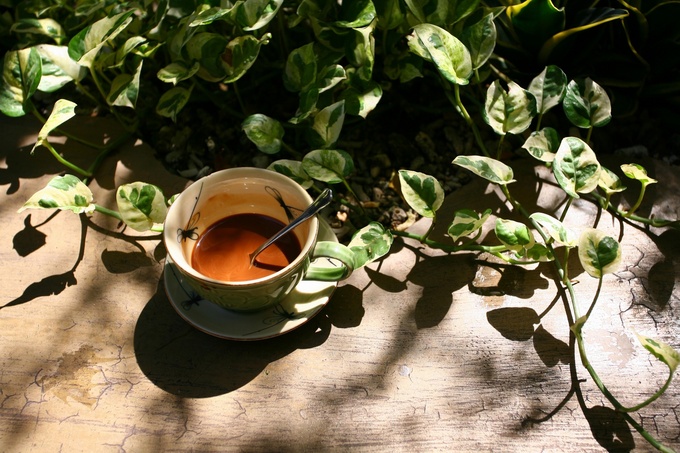 The shop is open from 8am to 11pm. The menu is quite diverse with coffee, fruit juice, ground ice, tea, yogurt and cakes, snacks, food and drink prices from 30,000 VND / dish. Follow vnexpress
TAG: