With close friends "traveling" Kon Ka Kinh National Park, Gia Lai
If you are a nature lover and like to see rare animals, then, of course, Kon Ka Kinh National Park will be the ideal destination for you.
Setting foot on Gia Lai land, you will certainly have the opportunity to admire many rare animals with majestic, poetic, and green natural landscapes. One-stop that converges all these factors is Kon Ka Kinh National Park – an ideal eco-tourism destination that connects you closer to green nature.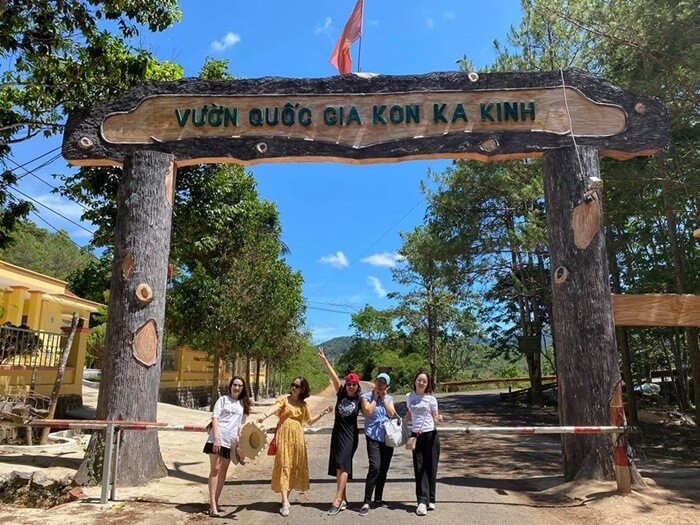 Photo: FB @Vo Tran Nguyen Thao
Introduction to Kon Ka Kinh National Park
Kon Ka Kinh National Park is the ASEAN Heritage Park. This is one of the rich national parks with high biological conservation value of Vietnam. Especially, with the green natural landscape, rich vegetation and many rare animals… this is a destination that attracts many domestic and foreign tourists to visit.
Located between the East and West Truong Son, Kon Ka Kinh National Park possesses beautiful terrain with an area of ​​​​up to 42,000 hectares. This place is surrounded by many high mountain ranges from 1,200m to 1,500m. In particular, the top of Kon Ka Kinh mountain – the roof of Gia Lai has an altitude of up to 1,748m above sea level.
With a majestic mountain system surrounded, this place also owns 3 main river basins: Ba river – Dak Pne river – A Yun river.
Besides, the national park also owns a diverse ecosystem from plants to animals. In particular, there are many species of animals listed in the Red Book of Vietnam and the world such as bears, pangolins, Northern yellow-cheeked gibbons, Culi…. Regarding plants, there are: agarwood, kim Giao, po mu. , type red … In which, the Kon Ka Kinh babbler is the symbol when you visit this national park.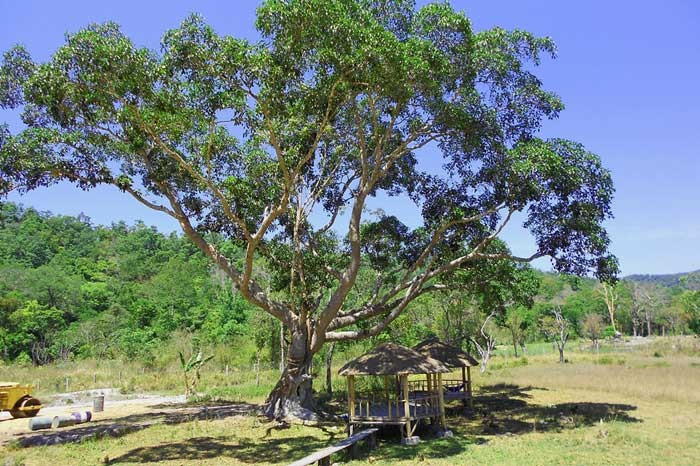 The national park owns many rare animals
How much is the ticket to Kon Ka Kinh National Park?
Traveling to Kon Ka Kinh National Park has extremely soft tickets. Therefore, this is an ideal destination for many families with young children, visitors to visit on weekends:
Adult ticket: 60,000 VND/time
Tickets for students and children: 20,000 VND/time
How to move to Kon Ka Kinh National Park?
The center of Pleiku city is about 50km, so you can move to the national park by many different means such as bus, motorbike, taxi:
– Traveling by motorbike and private car: You follow QL19 -> to Mang Yang post office and then turn southwest to Tran Hung Dao towards Le Duan. From there, turn right to Tran Phu Street and then turn right to Ly Thai To Street (DT670). Then follow QL19 to Tran Hung Dao – turn left through Vu Vui grocery, then pass Hong Phuoc to Ayun commune, you will reach the territory of Kon Ka Kinh national park.
– By bus: Then you will get on the Duc Long bus route (Pleiku – An Khe) and then get off at Mang Yang. From Mang Yang to the national park about 20km, you should take a motorbike taxi or taxi to move on.
What is the attraction of Kon Ka Kinh National Park?
 
1. Conquering the top of Kon Ka Kinh
Kon Ka Kinh peak owns a height of up to 1,748m and this is like the roof of Pleiku land . Looking down from the top of the mountain, you will cover the entire scene at the foot of the mountain. In particular, watching the large waterfalls from above flowing down with white foam looks so beautiful.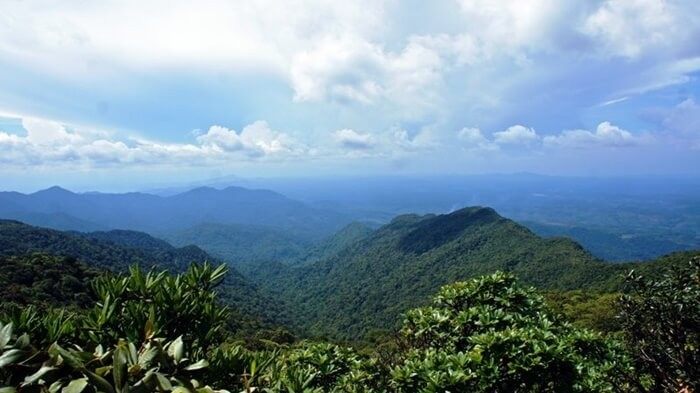 Conquering Kon Ka Kinh Peak (Fabook: Tung Van Le)
2. Visit the botanical garden
For those who have a passion for learning about animals, visiting Kon Ka Kinh National Park will be an extremely reasonable choice. Coming here, you will observe and learn about the behavior and living of many rich animals such as star deer, porcupines, monkeys.
In addition, the national park also owns rare plant species such as: chamois, rosemary… or beautiful forest orchids and many ancient trees with a life span of several hundred years.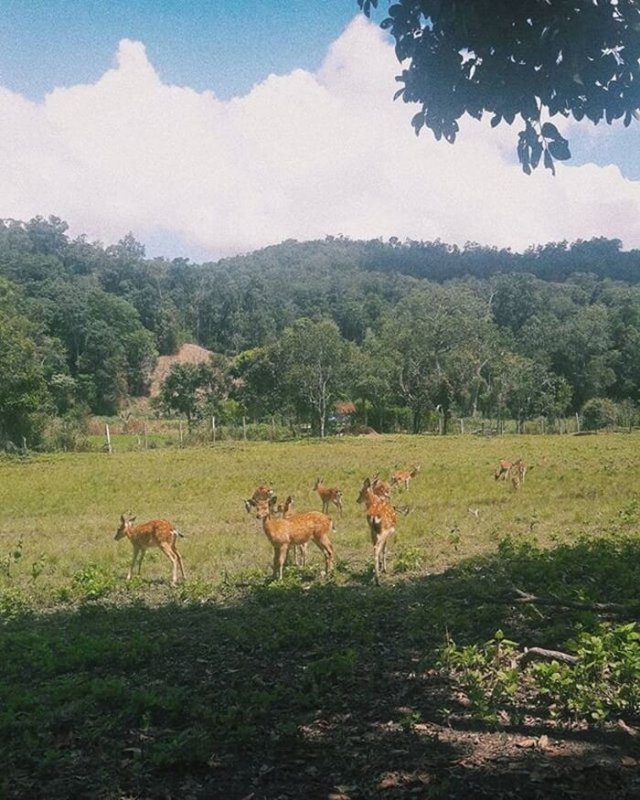 Source: Instagram @nasimmyy
3. Natural waterfall system
In addition to admiring the rich vegetation and rare animals, the national park also offers you majestic waterfalls and a beautiful system of rivers and streams. In the midst of majestic mountains, waterfalls like young girls keep throwing white silk ribbons from above, creating a magnificent and poetic scene that captivates visitors.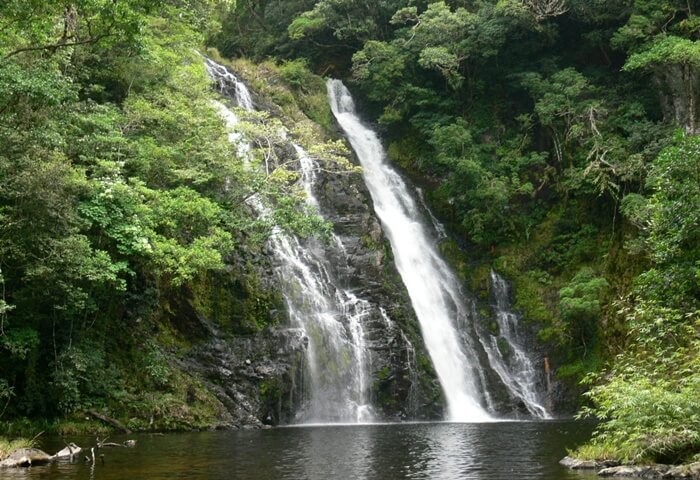 95 . waterfall 
4. White Rock Peak
And certainly when you come to Kon Ka King National Park , you will of course visit the White Rock Peak – this is the place to help you observe and admire the whole scenery of the mountains and forests. Moreover, seeing the Gray-shanked Douc langurs will make you fascinated and do not want to leave.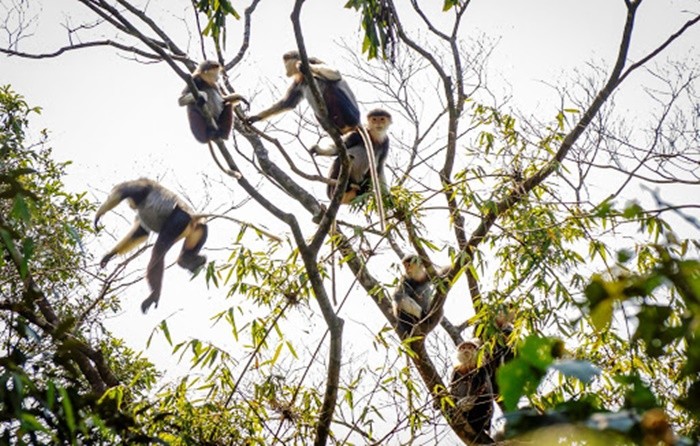 Wow wow
5. Visit Ba Na . village
For tourists who like to learn about the culture and festivals of the indigenous people, definitely visit the Ba Na village and enjoy the rustic specialties here such as: Lam rice, Can wine… Hoa The same gong melody in the middle of the Central Highlands is certainly interesting and forgets all fatigue.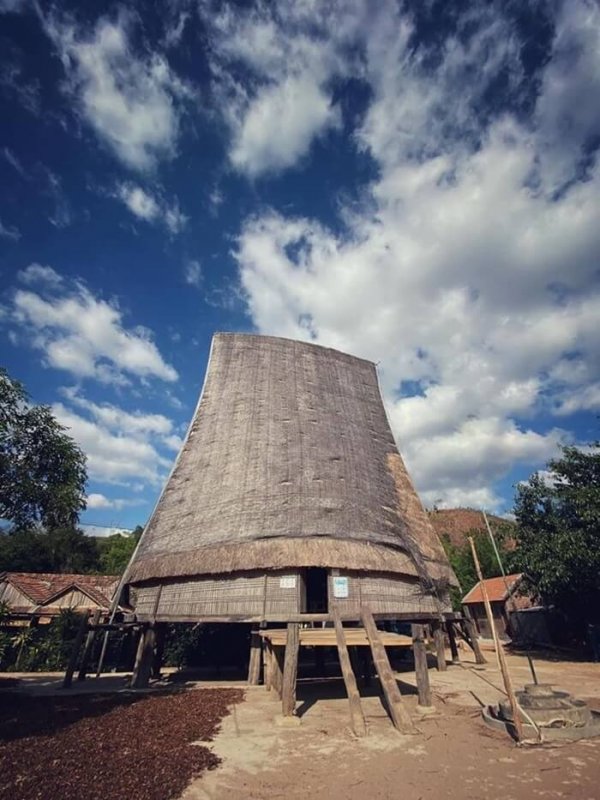 Visit Ba Na village (Facebook @Le Minh Tong)
What to eat, where to go to Kon Ka Kinh National Park?
Coming to Kon Ka Kinh National Park , visitors can visit 1 of 2 guest houses A and Ba to rest and enjoy the cuisine of the mountains and forests of the Central Highlands. With a very friendly price from 100-200k/person/night, you can spend the night here. Besides, you can also experience grilled dishes on demand to fill your hungry stomach after the journey of discovery here.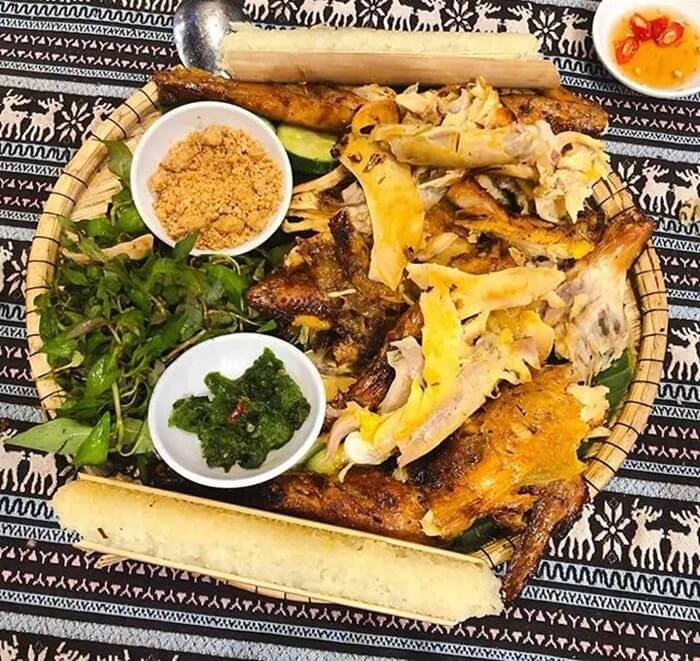 BBQ Chicken
It can be said that Kon Ka Kinh National Park will be a great destination for those who love nature, want to learn and discover the rare and abundant animals here. Surely, this is also a place that leaves many unforgettable impressions in the hearts of diners.
Photo: Internet
TAG: