The most popular Thai tea shop in Hanoi, selling more than 1000 cups every day
 Thai coconut Sweet Soup shop on Nguyen Phong Sac street (Cau Giay, Hanoi) has peak hot days consuming more than 1000 cups, nearly 3 quintals of shaved ice.
Referring to the food that has a fatty but also very cool flavor, we must all remember the traditional coconut-based dishes of the South such as: Coconut rice, coconut jelly, coconut cake, candy Coconut … Coconut is also the raw material to make dessert Sweet Soup with cooling effect originating from Thailand.
Thai coconut Sweet Soup with the characteristic sweet, cool taste of smooth coconut milk combined with a little aroma of pandan leaves in Thai Sweet Soup fibers, this dish has been loved by the people of the capital, especially the young. as students and students.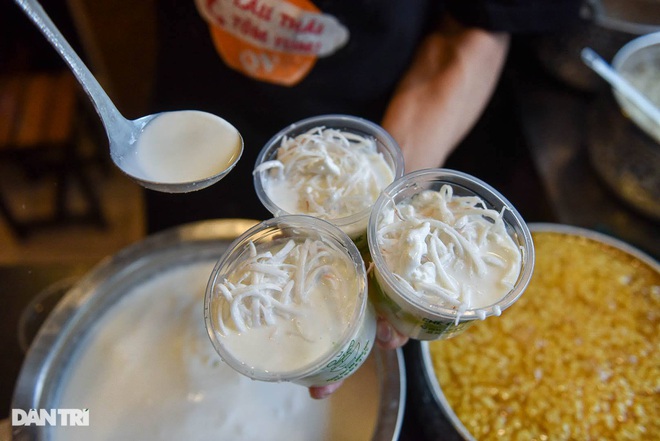 Thai coconut Sweet Soup since its introduction into our country has been transformed by Vietnamese people and called by very own names such as: Sweet Soup cake, coconut Sweet Soup, Thai Sweet Soup….
In particular, the Thai coconut Sweet Soup shop located on Nguyen Phong Sac street (Cau Giay, Hanoi) has been a familiar place for people in the capital for decades. Thai Sweet Soup here is cooked by the owner according to the standard recipe of the land of the Golden Temple, but with a little clever variation to better suit the culinary taste of Vietnamese people.
During a visit to Thailand to visit her sister, Ms. Vu Minh Thuy (Quang Ninh) was impressed with the taste of this country's coconut Sweet Soup, with its sweet and fragrant coconut milk that is easy to eat. As soon as she returned home, she immediately asked her sister to guide the recipe and opened a Sweet Soup shop in Ha Long.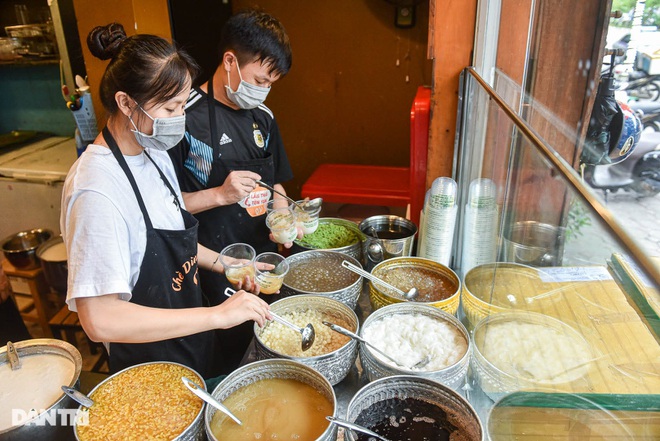 On hot days, the Sweet Soup shop sells more than 1000 cups.
After a year in business, Ms. Thuy and her family moved to Hanoi to live, confident in their skills, her and her husband opened a Thai coconut Sweet Soup shop until now.
Thuy said, the most important ingredient, deciding the taste of the Sweet Soup is in the coconut milk, must choose the old coconuts, the new water will be fat and greasy, then squeeze the copra to get the juice.
"Many customers also ask to buy coconut milk separately, but I can't do it, just enough for the shop," Thuy said.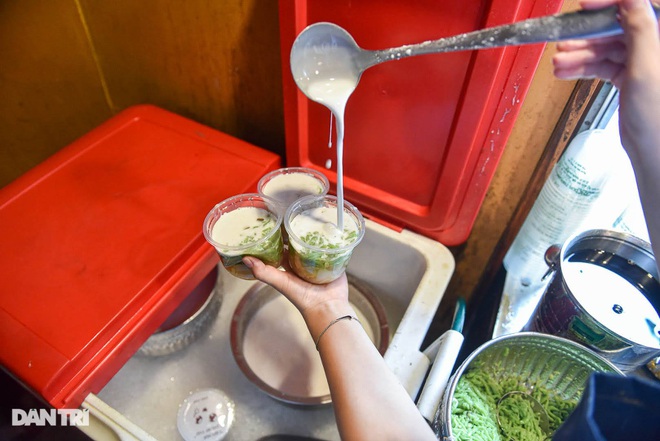 Coconut milk is the most important ingredient of Thai Sweet Soup.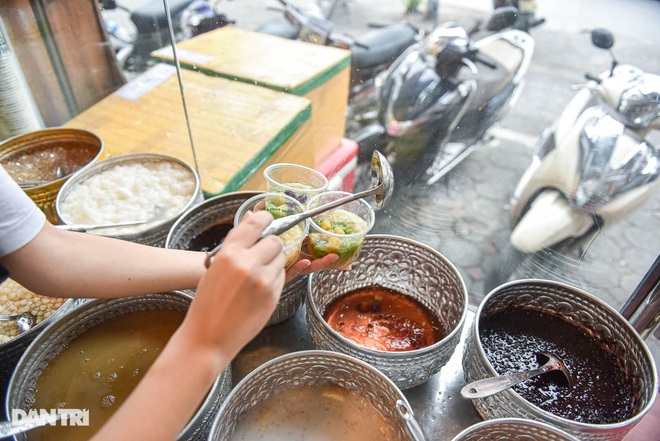 The Sweet Soup bowls are also ordered by Ms. Thuy from Thailand, the bowls are made of aluminum, silver-plated, so they do not rust, do not affect the taste of the Sweet Soup.
Thai coconut Sweet Soup with fragrant white coconut milk, sweet and cool, served with pearls, red beans, dew and assorted jelly. When eating, add a little shaved ice to reduce sweetness or chill the dish, satisfying the need for cooling in the summer.
When the Covid-19 epidemic has not yet broken out, the Sweet Soup shop is crowded all year round because not only people around and students of nearby universities but also young people from all over the world also flock here looking forward to enjoying coconut Sweet Soup. Thai standard but has a very unique Vietnamese soul.
The shop is most crowded in the evenings on weekends, Sweet Soup is reasonably priced, ranging from 18,000 VND – 30,000 VND/cup.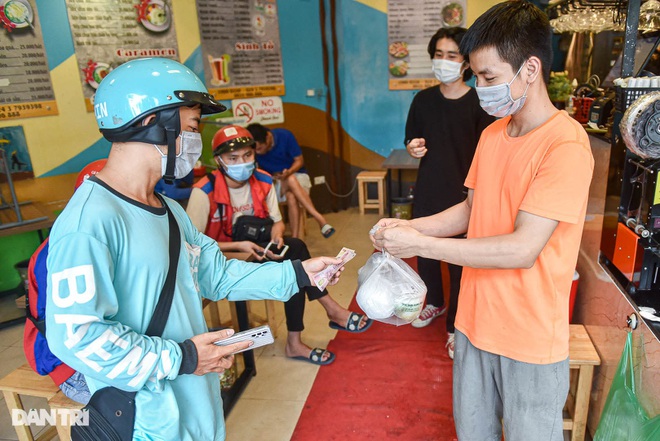 Ms. Thuy said that in the past hot days, her shop sold more than 1000 cups of Sweet Soup of ​​all kinds, almost 3 quintals of shaved ice.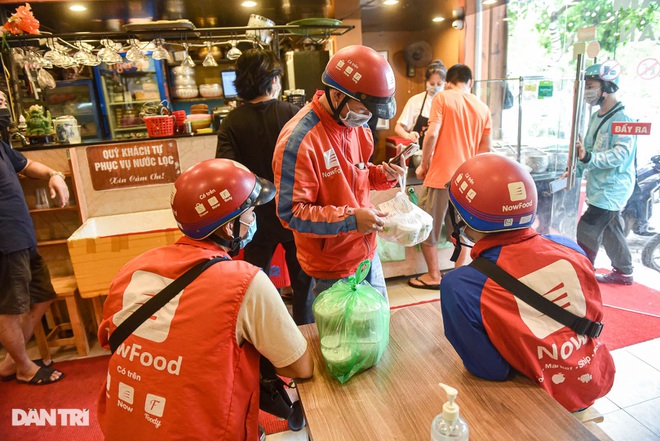 In crowded times, when there are nearly 20 shippers waiting in line, she has to mobilize dozens of employees to meet the demand.
"When affected by the Covid-19 epidemic, the Sweet Soup shop only sold on apps , and before that I only sold at the shop, if there are customers to order, the shop's staff will deliver the goods themselves," the owner shared.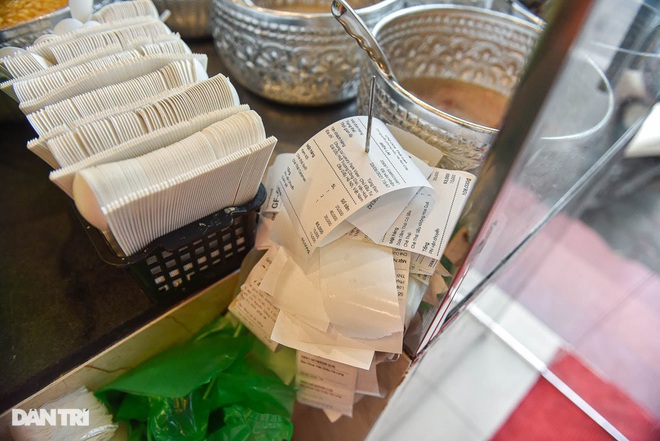 Regular customers buy dozens of cups each time, or millions of Sweet Soup orders are common in the shop.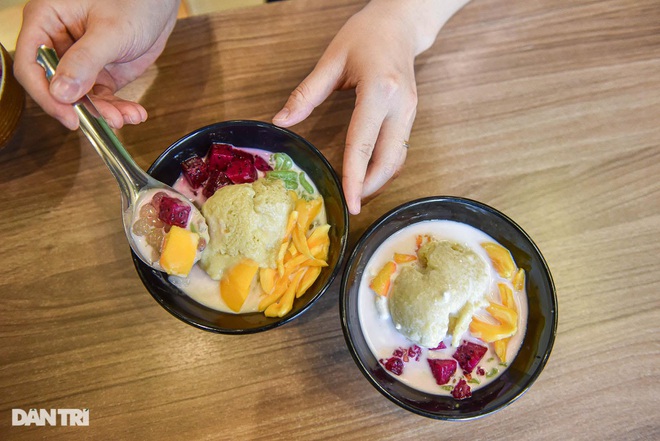 In addition to the "cabinet" of Thai Sweet Soup, the shop also serves other very famous types of Sweet Soup such as: durian Sweet Soup, Thai pomelo Sweet Soup, Thai fruit Sweet Soup… or ice creams, fruit smoothies and all kinds Fast food at a very reasonable price.
The taste of Sweet Soup is just mouth-watering, sweet but not too sweet and always has its own characteristics that make anyone who eats it once must remember it forever. All ingredients combine harmoniously, round taste.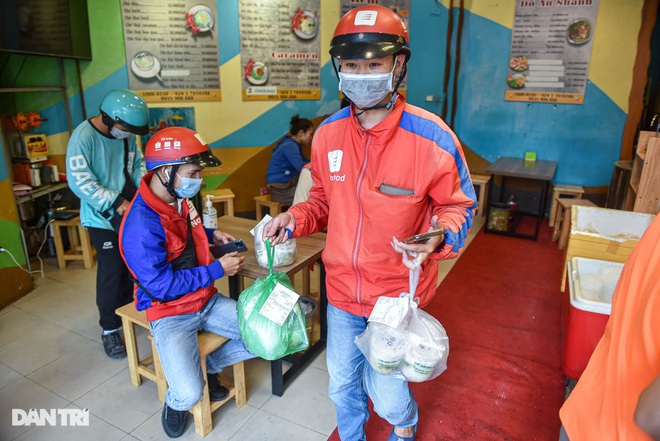 The shop is open from 9am to 10pm.
Follow Dan trí
TAG: