What is so attractive about the cracked dry land that young people come to "check-in"?
 The swampy, dry, cracked area has no life but is a "check-in" point that not only attracts young people but also residents and tourists when coming to Quy Nhon city, Binh Dinh province.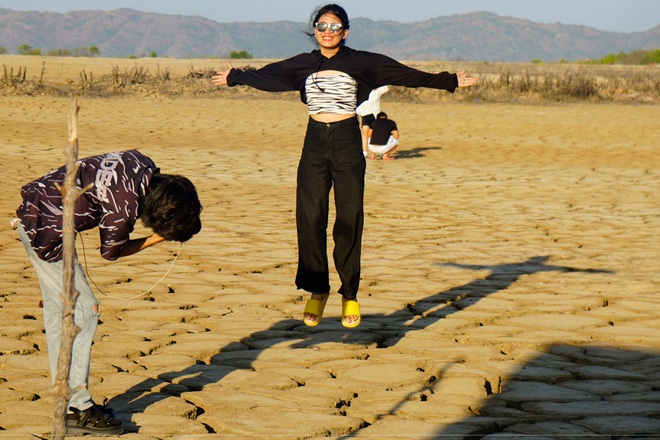 The cracked land along Thi Nai lagoon (Quy Nhon city, Binh Dinh province) is a photo shoot attracting a lot of young people.
The coastal city of Quy Nhon is known as the city of poetry, the city of peace, the land of geniuses, where legends and history intersect with heroic sounds.
Coming to Quy Nhon, there are not only clear blue water beaches, long fine white sand beaches, but also visitors will be mesmerized by countless "check-in" points that are not available everywhere.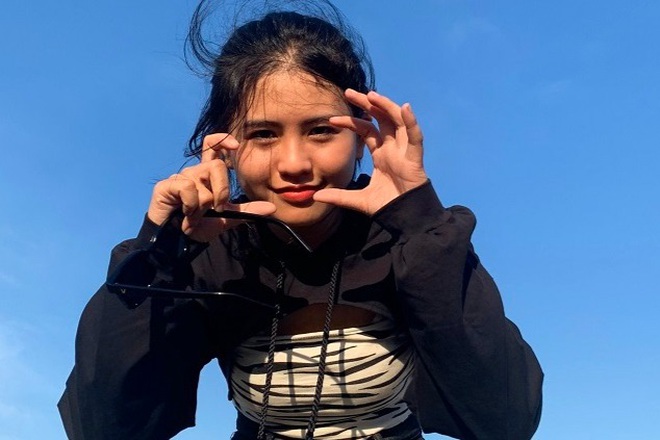 Nguyen Thi Kieu Trang, a second-year student at a university in Ho Chi Minh City, taking advantage of her summer vacation to return to her hometown, went with her friends to the cracked land to take pictures as a souvenir.
In particular, in recent days, a large number of young people, locals and tourists are eager to find each other to the marshy land that is dry and cracked due to the hot sun on the edge of Thi Nai lagoon (Quy Nhon city) to visit and take pictures.
This area was formerly a shrimp and fish farming area of ​​local fishermen, which was recovered to allocate land for the project of Ecotourism Area and Thi Nai lagoon villa. During the construction process, the construction unit pumped sand and mud, leveled the ground, and then the dry and cracked ground accidentally formed a beautiful "background".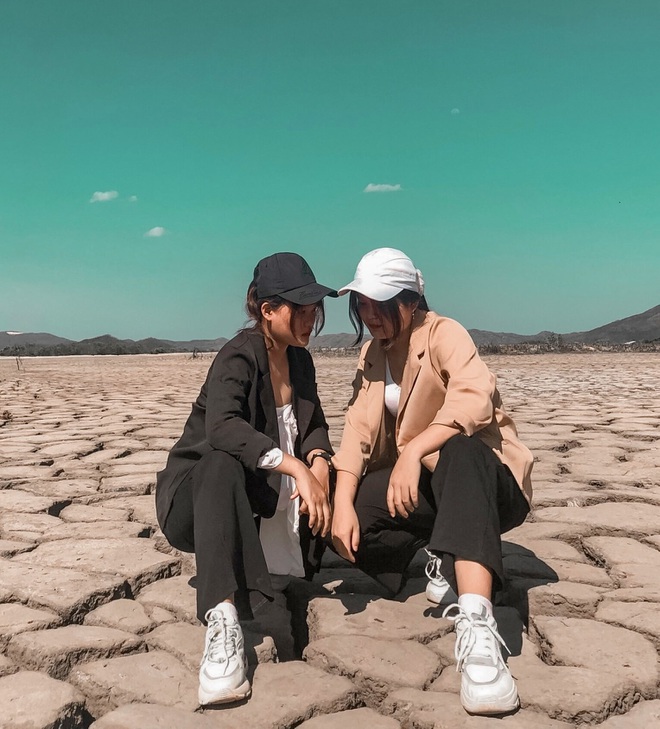 Sisters Thu Hop and My Hoa defied the heat and rode a motorbike for more than 30km to "check in" this new destination.
No one thought this place could be such a cool "background". A stretch of land is "textured" with unique cracks, combined with the clear blue sky when it is shown, just like a painting.
It only takes about 5 minutes to get to this cracked land and the way is very easy. From the center of Quy Nhon city, follow Highway 19 towards Thi Nai bridge, when you reach the section opposite An Phu Thinh apartment building, this cracked land is located right on the right side of the road.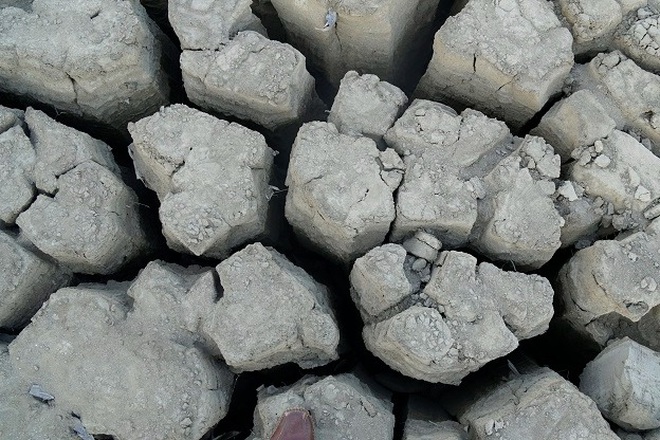 The cracked ground creates a unique "background".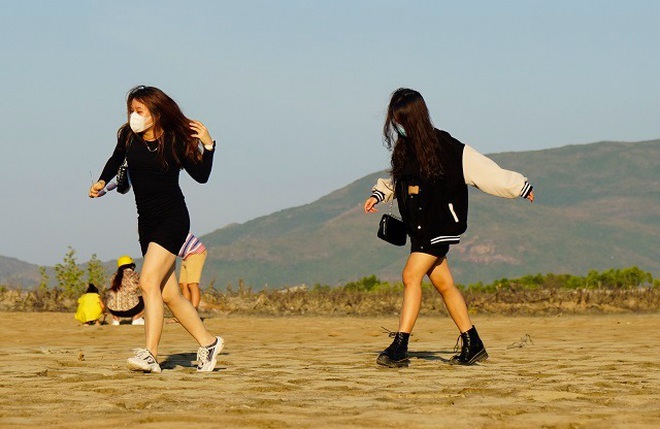 Young people "dress up" to take pictures.
In particular, people and tourists take pictures here completely free of charge. However, this is a construction project, so the surface and space of the land also change. Therefore, if you want to have a beautiful set of photos, you should not hesitate.
As noted by reporter Dan Tri , on weekends a lot of young people come here. Although it is a hot time, many young people living hours away from Quy Nhon city by motorbike still come to "check in".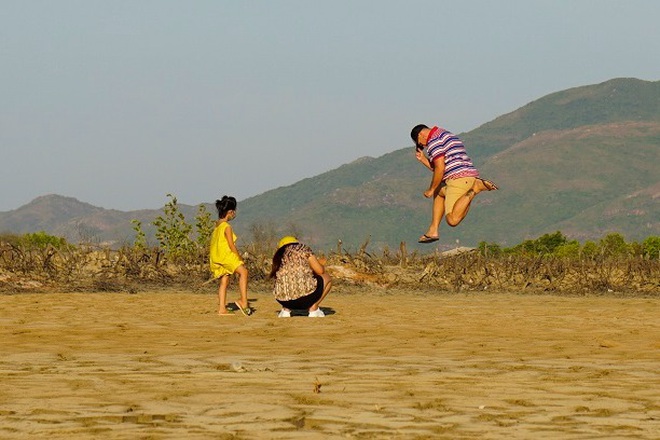 A foreign guest created a lot of designs for his wife to capture an interesting moment.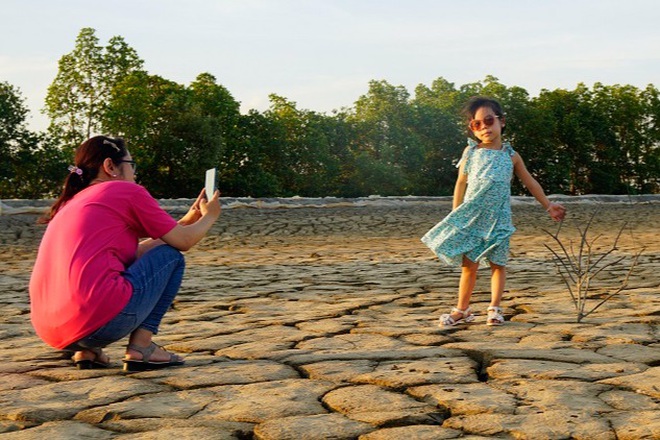 A baby poses on cracked ground for her mother to take a picture of.
Despite the outdoor heat of more than 40 degrees Celsius, sisters Thu Hop and My Hoa (in Nhon Tho commune, An Nhon town) crossed a distance of about 30 km just to fulfill their dream of discovering emerging destinations in Vietnam. Pacify.
"If there is a new and beautiful photo spot in Binh Dinh, we will plan to take pictures both as a souvenir and to promote tourism in the province," shared Thu Hop.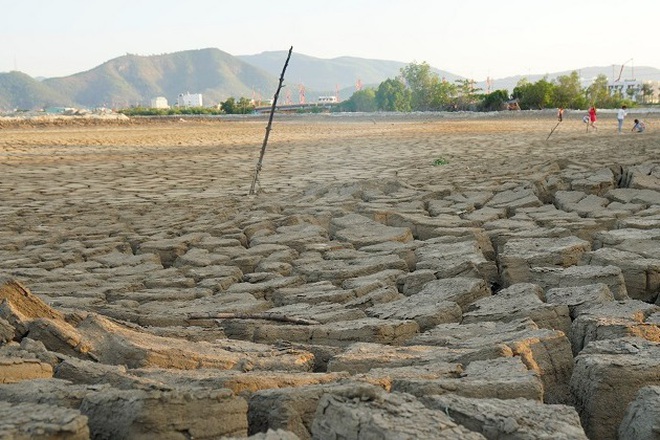 No one thought that the cracked land would attract so many people and tourists to take pictures.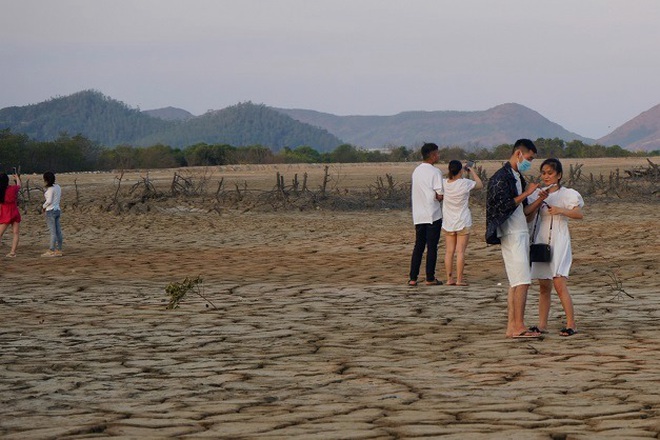 Young couples take the opportunity to take pictures.
Or the young couple Nguyen Thi Kieu Trang and Vo Hoai Nam (in Dap Da ward, An Nhon town) are students studying in Ho Chi Minh City, due to the epidemic, they had an early summer break, so they also took advantage of taking pictures.
"Last week, I and a friend came here to take pictures but were not satisfied. Today, on the occasion of going to Quy Nhon, I had a job, so I went back to take pictures with my friends," Kieu Trang's friend shared.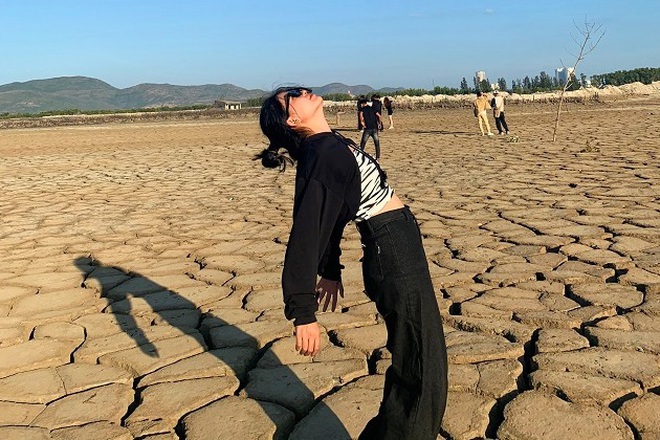 Kieu Trang freely poses even though it is quite hot.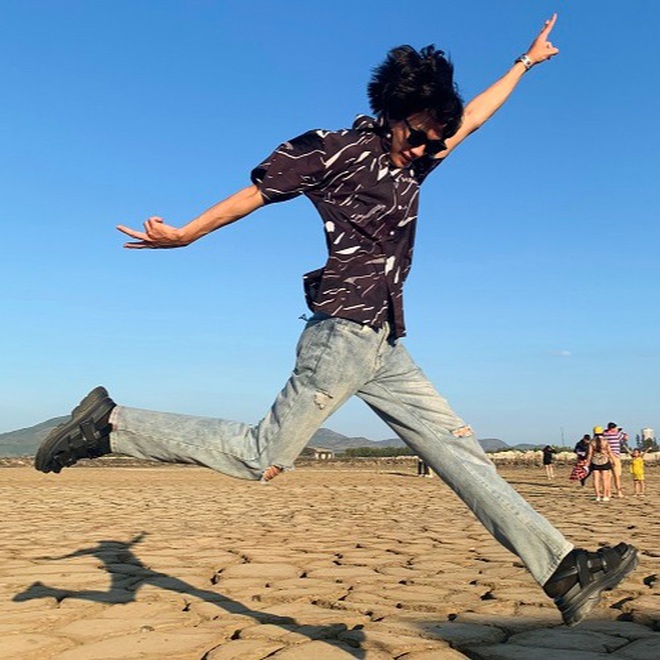 Vo Hoai Nam went with his girlfriend to Quy Nhon to take pictures on this cracked land.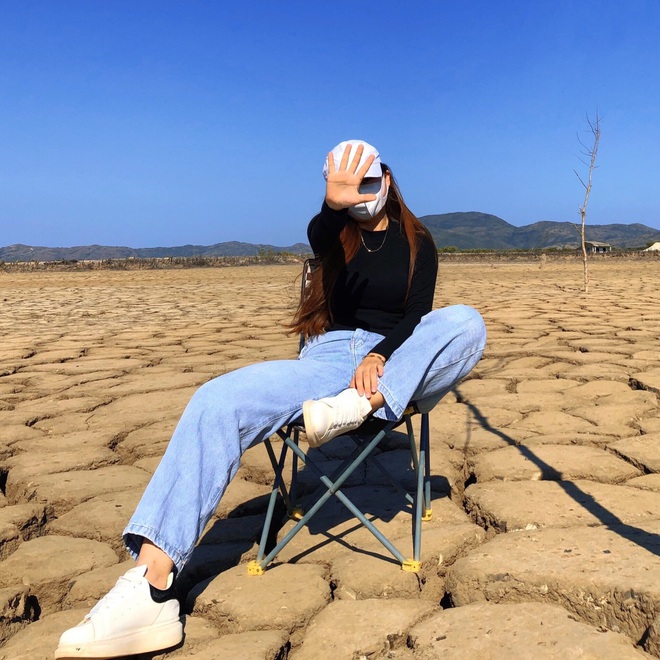 For a good photo, some young people bring folding chairs from home to create new photo angles. Follow Dan trí
TAG: