Discover the beauty of Gia Lai disc rock stream – the brand new check-in point of the mountain town
The hexagonal stones are beautifully arranged along the stream of more than 1km in the area of ​​Van village, Yaly town of Gia Lai, which is becoming an interesting rendezvous to attract people to come and check-in. 
Gia Lai is always an interesting destination with many wonderful things waiting for visitors to discover. Emerging tourist attractions are constantly being discovered, making Gia Lai's tourist map richer and more colorful. Gia Lai Da Dia Stream is one of the super hot new destinations in recent times, its interesting scenery, unique geology and geomorphology attract the attention of many traveling devotees. If you have ever been captivated by the wonderful beauty of Da Dia Ghenh in Phu Yen, surely Da Dia stream in Gia Lai will also make you fall in love.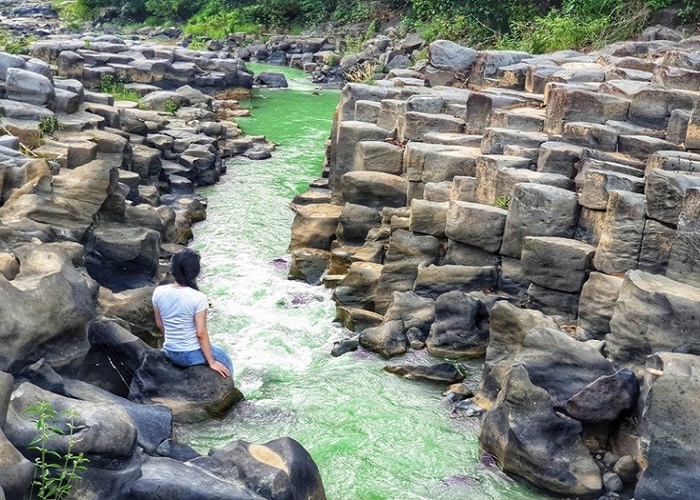 Gia Lai disc rock stream is a brand new attractive destination of Gia Lai mountain town. Photo: Dac Nguyen

Gia Lai disc rock stream – an emerging rendezvous with amazing beauty 
Gia Lai Da Dia Stream is causing a stir in the online community recently, located in Van village, Yaly town, Chu Pah district. Da disc stream has an impressive beauty with unspoiled nature, green trees on both banks and especially the multi-shaped rock blocks that are cleverly arranged by mother nature's hands.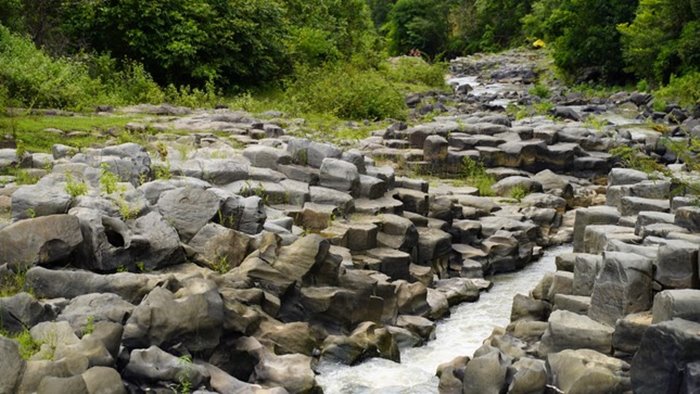 The stream has a unique shape and geological features. Photo: Quang Tue
>See more:  Discover Ganh Da Dia in Phu Yen – a unique and majestic natural wonder
The people of Van village still often call this stream Jrai Pha or Ia Ruai and the stream has also been associated with the lives of the people here for many generations, carrying on them mysterious stories. 
It is known that the rock formed at Da Dia Gia Lai stream is basalt with the shape of hexagonal bars formed hundreds of millions of years ago thanks to volcanic activity in this highland. It is said that perhaps in ancient times, when the volcano was active, the lava flows that erupted when they met cold water were frozen, along with the phenomenon of stress transfer also causing the lava blocks. The stone is naturally cracked in many dimensions, creating the rock blocks with strange beauty as they are today.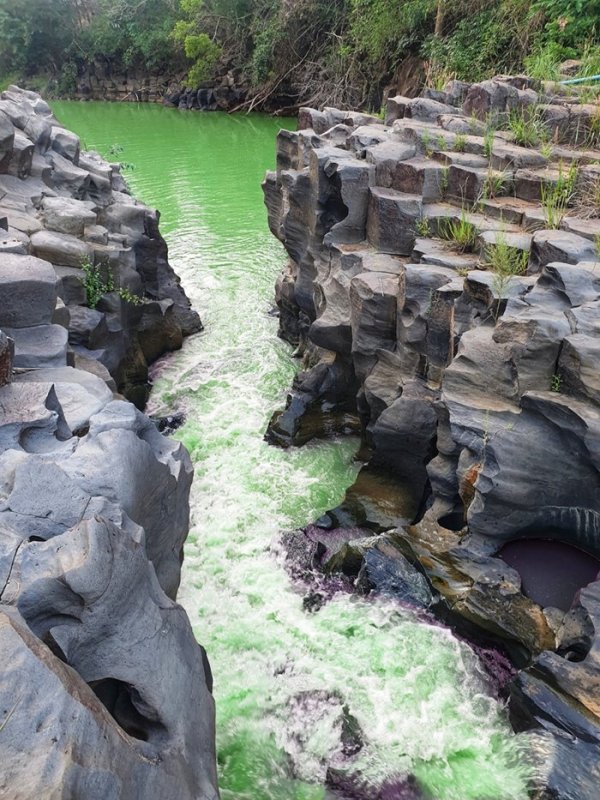 The rock here is mainly basalt formed by volcanic activity. Photo: Dac Nguyen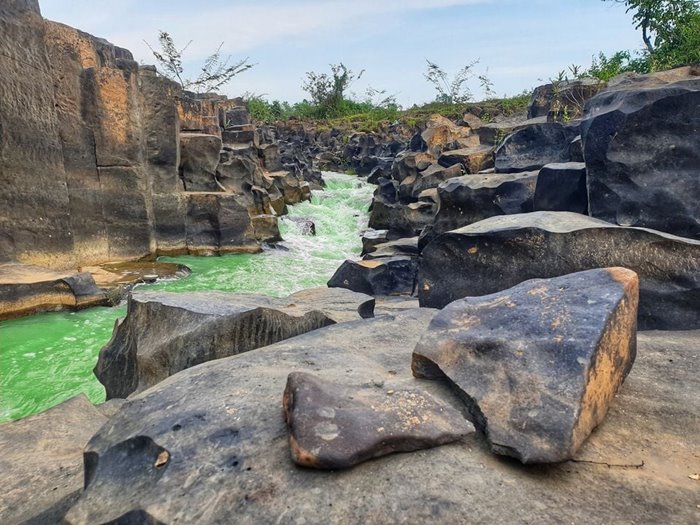 Clear water flows across the stream. Photo: Chu Pah my hometown hương
The rocks in this Gia Lai stream are unique in that they have hundreds and thousands of hexagonal, round, and square blocks that are arranged in layers in a very clever way, layer on top of each other and tight like someone's hand deliberately arranged. Seen from above, this stream looks like a giant beehive lying on the ground. In addition to the rocks arranged with impressive animal shapes, the rock crevices eroded by water flowing over millions of years also have a very attractive beauty, the most eroded rock area is up to 5 meters deep.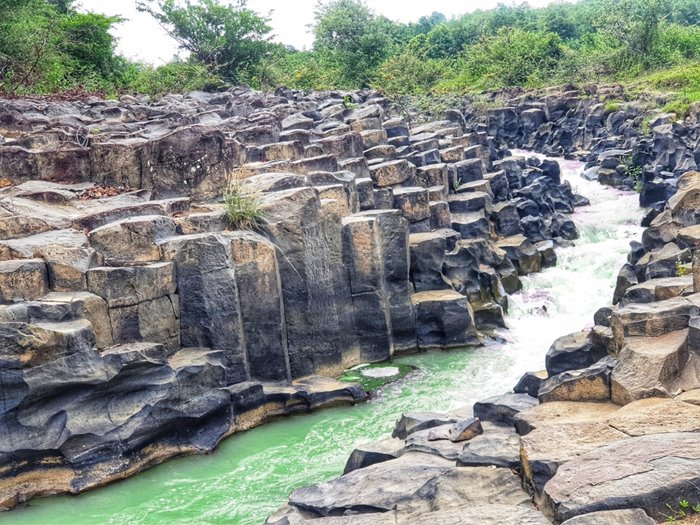 Rocks stacked on top of each other naturally. Photo: Quang Tue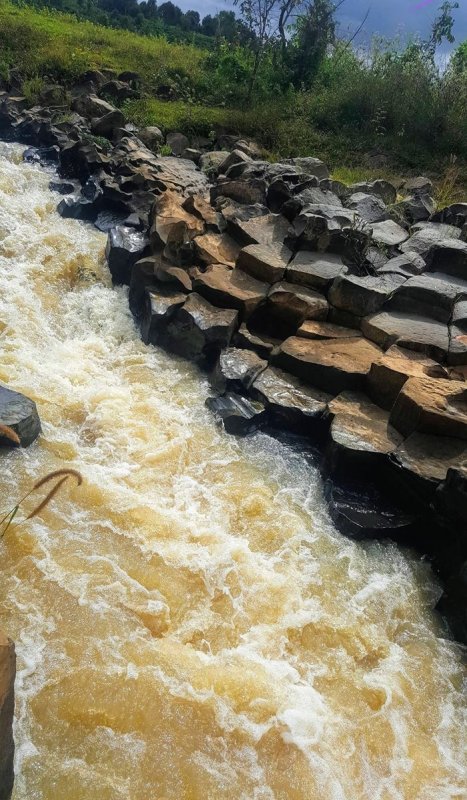 Water flows strongly over the years, eroding rocks. Photo: Gialai TV
The wonderful scenery of the stream, the beach has stretched for a kilometer along with the wild nature, the murmuring water, the golden plateau sunshine and the clear blue sky have made this place an attractive destination in the eyes many visitors. Although the scale is not large and splendid like Ghenh Da Dia in Phu Yen, Gia Lai's Da Dia stream still has a very unique beauty.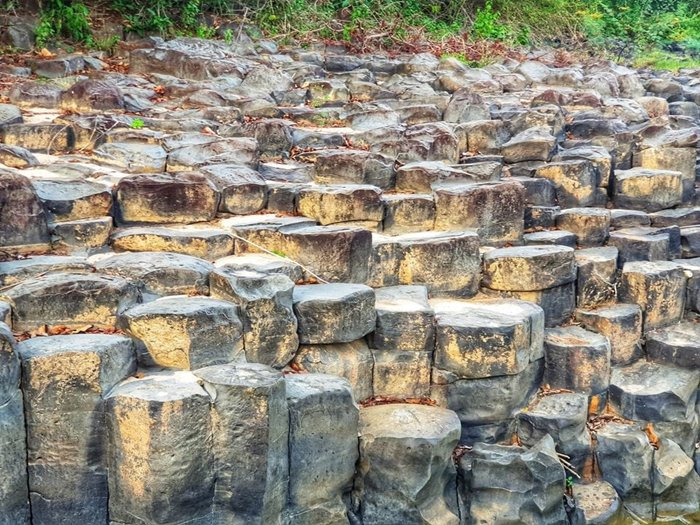 Rocks stacked like stacks of plates. Photo: Gia Lai TV
Traveling to Gia Lai and visiting the Dia stream, visitors can not only admire the unique geological and geomorphological beauty of the stream but also enjoy the peaceful, street-like scenery here. mountains, where you can mingle with nature, live streams, and sunshine of the great thousand. The moment you sit by the stream and look at the beautiful rocks, breathe in the fresh air, listen to the sound of the stream or watch the children play and cool off in the middle of the stream, you will feel your heart rising. peace to the end.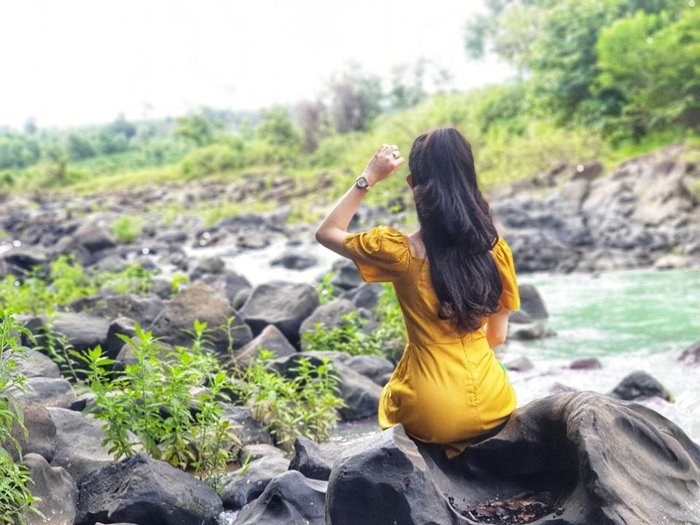 Peaceful space of Da Dia stream Gia Lai. Photo: Gia Lai News
Da Dia Gia Lai Stream is located near Pleiku city, so you can comfortably go back and forth during the day with a travel time of about 1 hour. The road to this stream is very easy to go, the traffic is convenient, you just need to move towards Yaly town and ask the people of Da Dia stream who all know this place. 
Da Dia Stream  is still a new tourist destination, so the number of tourists coming to visit is not too much. Therefore, you can enjoy the beautiful scenery and peaceful space when coming here. Gia Lai Department of Culture, Sports and Tourism is proposing to rank this site's relic and plan to protect it to exploit tourism potential. Therefore, when coming here, you should be aware of preserving the natural landscape, do not litter or adversely affect the landscape to preserve the local landscape.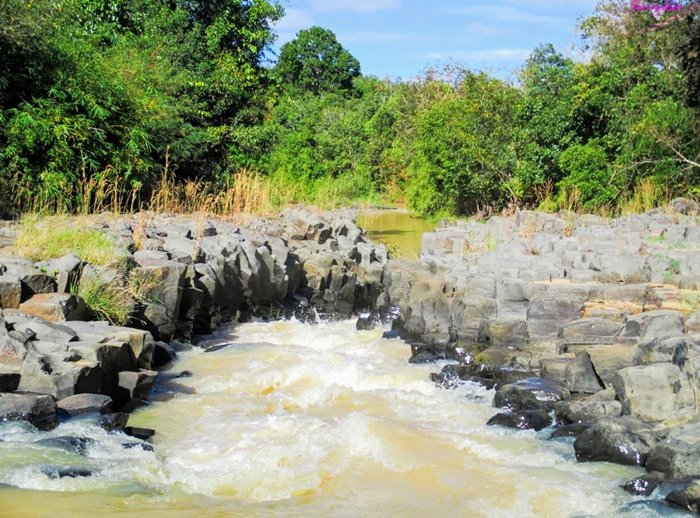 Da Dia Stream is being considered to exploit tourism potential. Photo: Gia Lai News
Gia Lai Da Dia Stream is a wonderful natural masterpiece that Mother Nature has bestowed on this highland country, an impressive wonder amidst thousands of unspoiled mountains and forests. the beauty of this fascinating place. 
Photo: Internet 
TAG: