Go to Am Chua Lake in Nha Trang to admire the beautiful scenery
Enjoying the vast and charming space at Am Chua Lake Nha Trang, you will feel mesmerized by the poetic and peaceful beauty of this place, this is a very hot check-in place on weekends and also a " movie studio" live virtual millions of likes for you to enjoy and relax. 
Traveling to Nha Trang, you probably think about the pristine islands full of sunshine, yellow and blue sea, the waves crashing on the white sand, but Nha Trang also has other great destinations with its own beauty. . Lake Am Chua Nha Trang is one of the places that are very hot and many people come to check-in, there is no yellow sun, blue sea, but when you come here, you will be overwhelmed by the vastness of the sky and the water. love is dreamy.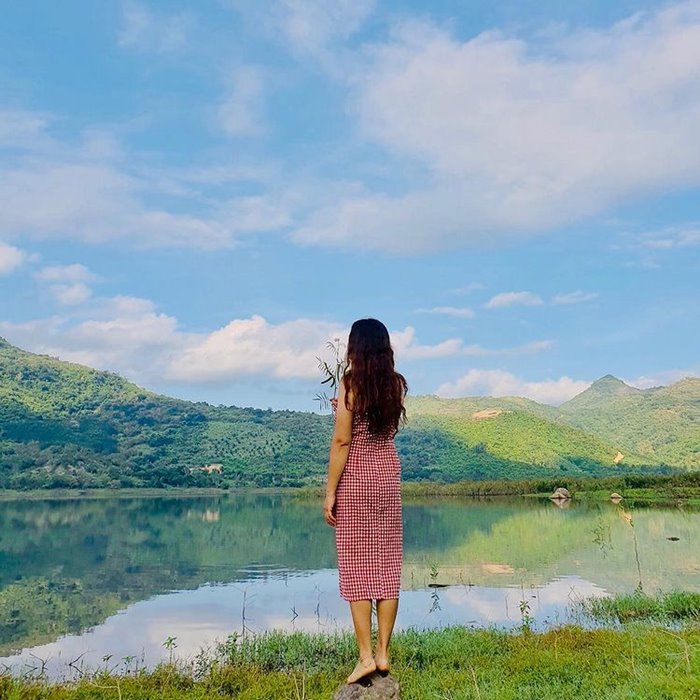 Am Chua Lake Nha Trang is a very different corner of the coastal country of Nha Trang. Photo:@bagiaxurinh

Check-in Am Chua Lake Nha Trang – a charming paradise for 'slow living'
Am Chua Lake was originally a large irrigation lake of Dien Khanh, the matter of storing water to serve the production and irrigation needs of people around the area, the lake has a water surface area of ​​60 hectares with a water reserve of 45 million cubic meters. can serve the irrigation needs of 500ha of agricultural land.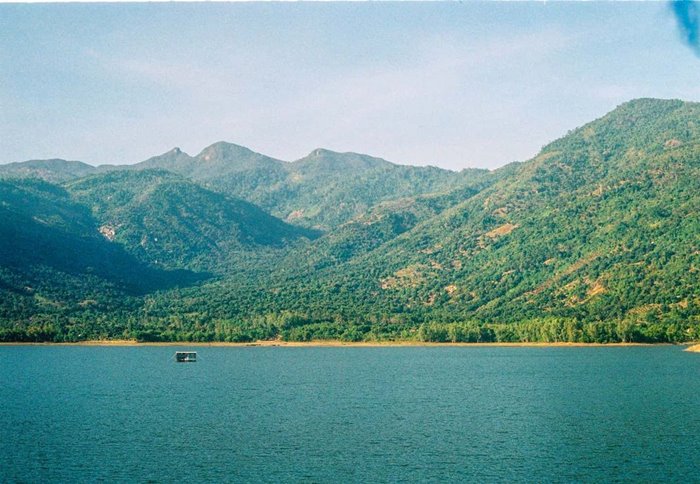 Am Chua is an irrigation lake that provides water for production activities around the area. Photo: CARD
Water from Am Chua lake is the source of life for Dai Dien field at the foot of Dai An mountain. In addition to that role, this place is also gradually becoming an attractive tourist destination for visitors because of its vast and quiet charming space like a painting. The lake area also has a dam 128 meters long and 32 meters high, which is also a favorite check-in place for young people.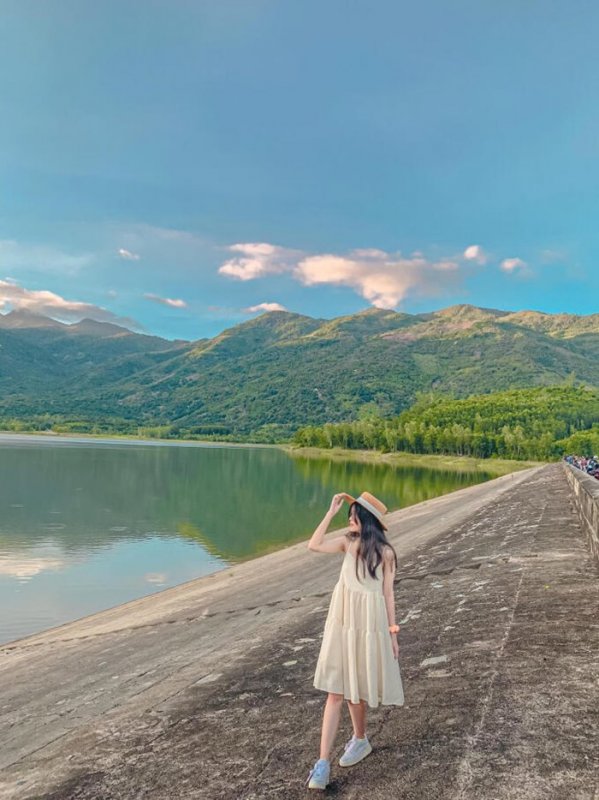 The lake is also a frequent destination for young people. Photo: Riviu.vn Nha Trang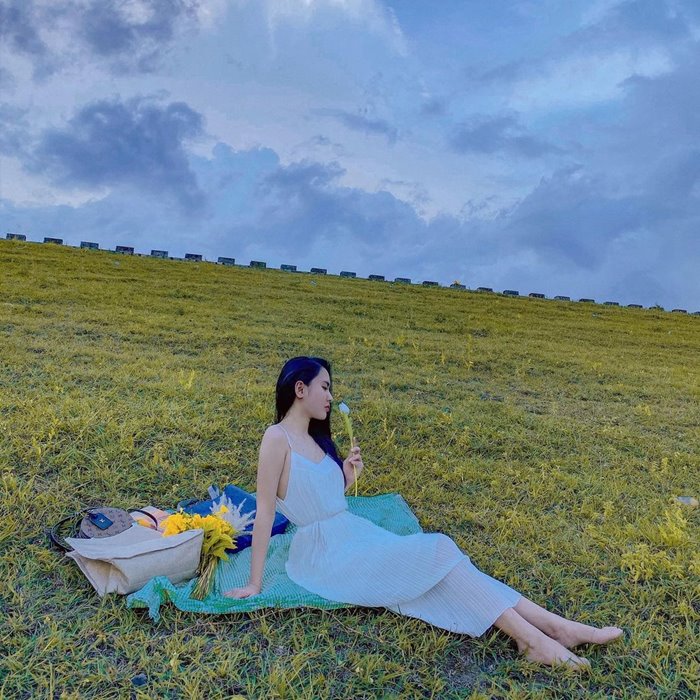 The scenery makes many people fall in love. Photo:@im_thanhthuy
>See more:  Check-in destinations in Hon Tre cause fever because it is both beautiful and poetic 
Check-in to Am Chua lake, you will see a vast space of the lake, majestic mountains surrounding it, green lawns stretching and fragrant flowers. . Coming to Am Chua lake, walking on the grass, watching the immense water with the blue sky reflecting on the lake surface, you will feel like your soul is being patted and you will find a sense of peace and lightness.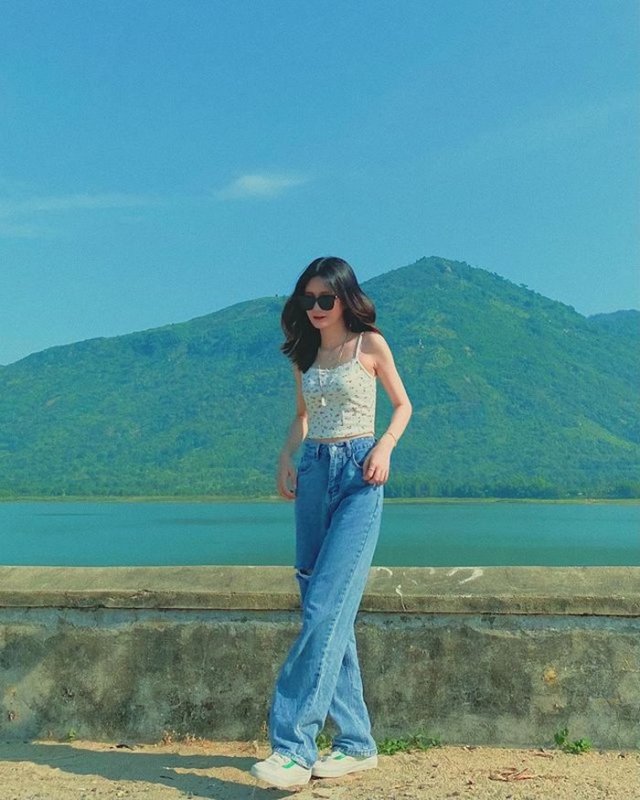 Vast scenery of clouds and water, romantic and soaring. Photo:@meimiese
Camping at Am Chua Lake Nha Trang 
Not only is it a place for you to follow the clouds and sky, but Am Chua Lake Nha Trang is also an ideal camping place for you to have a picnic, weekend camping and enjoy "slow living" in the beautiful space .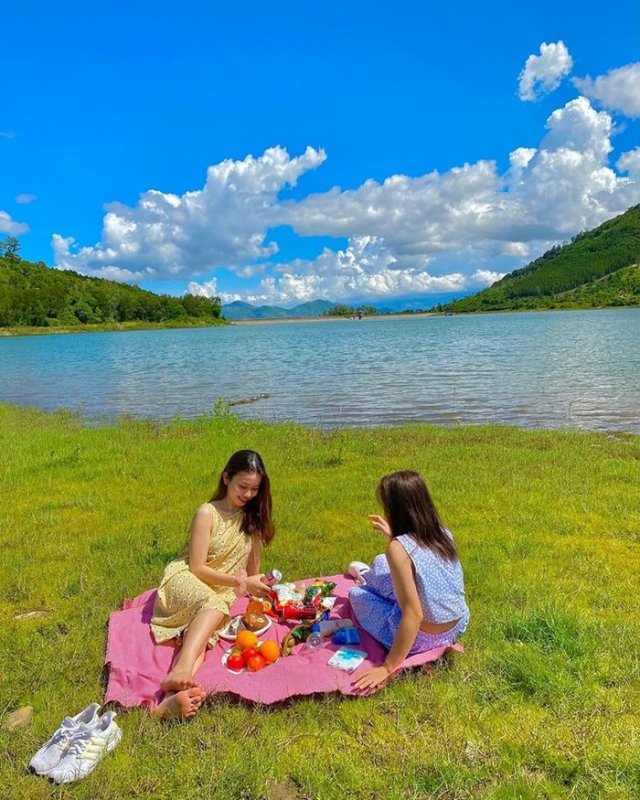 This place is also a paradise for camping and weekend picnics of Nha Trang. Photo:@lamniem
What's better than when on a beautiful day, you can ride a motorbike, cross the green fields to find Am Chua lake and "chill". Around the lake, there are many beautiful lawns, which is an ideal place for you to set up a tent and comfortably decorate according to your preferences with beautiful items, attractive dishes, and start your virtual life. At night you can comfortably light a campfire, chat, eat and relax.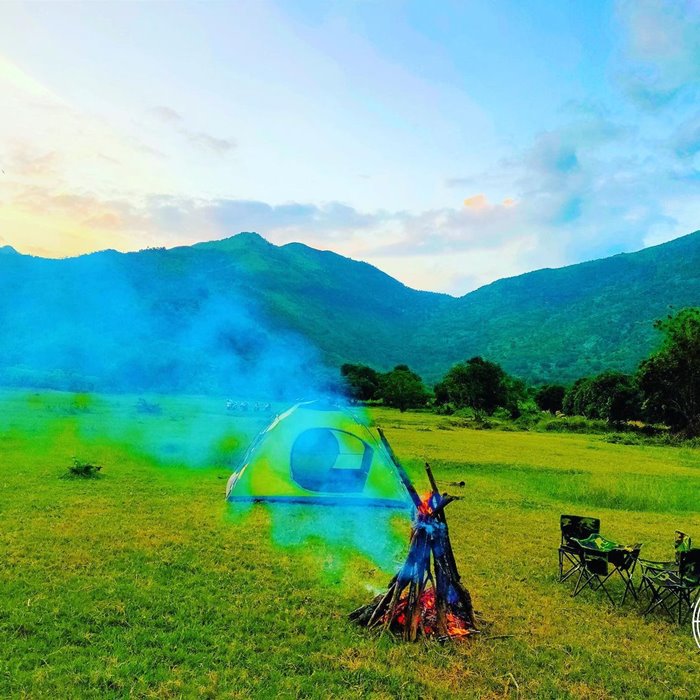 Ideal space for camping. Photo:@dachienstore
The most wonderful moment when camping at Am Chua lake in Nha Trang is the dawn, when the space is still full of dew amidst the young colors of the grass and trees, the lake surface is covered with a light mist, you sip a cup of coffee and join your friends. Family and friends watching nature in a quiet space. Sunset at Am Chua Lake is also a wonderful sight that you should not miss when camping here. 

Check-in experience at Am Chua lake you should know 
It is a beautiful place, but you should visit Am Chua Lake and in the summer to see the scenery here with the most perfect beauty. If you want to participate in the festival in Am Chua, you can come in early March, at this time in addition to sightseeing, you will be able to participate in the festival with impressive activities such as lion procession, lion dance, Holy Communion or other games. folk games such as hut singing, swing…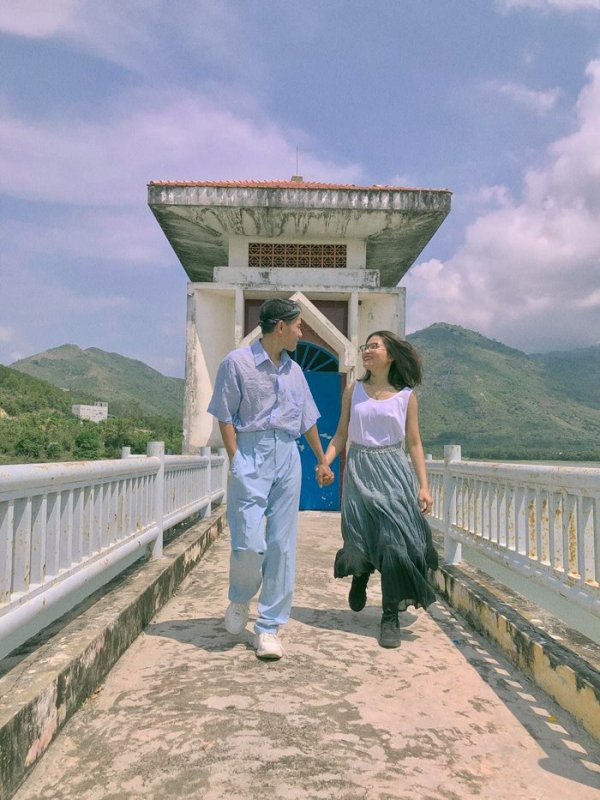 Summer is a beautiful time to check-in Am Chua Lake. Photo: Riviu.vn Nha Trang
Am Chua Lake is only 14km from Nha Trang city center, so you can comfortably travel by motorbike or car, the road is quite convenient. From the center, you just need to turn in the direction to Am Chua and then move another 1km to reach this famous irrigation lake area.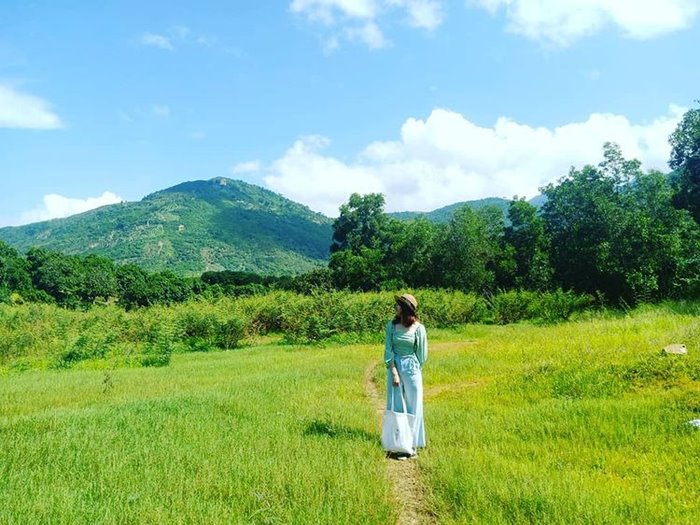 From the center of Nha Trang, it only takes 14km to reach Am Chua Lake. Photo: @-jandii.nhuco
If you intend to camp, bring a portable tent with food, and support items such as flashlights, insect repellents, mosquito nets, etc. In particular, you should choose suitable campfire locations and clean them up. Sanitize after camping to preserve the natural landscape. 
Traveling to Am Chua lake is a great experience that will bring you back to a green highland of the sea, to immerse yourself in the wonderful space, immerse yourself in the quiet and peaceful beauty to find your heart light and leave. away from the troubles of life. 
Photo: Internet 
TAG: