Check-in destinations in Hon Tre cause fever because it is both beautiful and poetic
Nha Trang tourism does not know where to go, the great destinations in Hon Tre will be the ideal suggestion for you. 
Nha Tra is known as one of the island paradises in Vietnam; among the 19 large and small islands in this beautiful city, Hon Tre Island is the largest area. Hon Tre is likened to a beautiful pearl of Nha Trang thanks to its charming landscape, pristine vegetation, mild climate, and many beautiful beaches. These destinations in Hon Tre always appear in the check-in schedule of the faithful move to the origin of Nha Trang.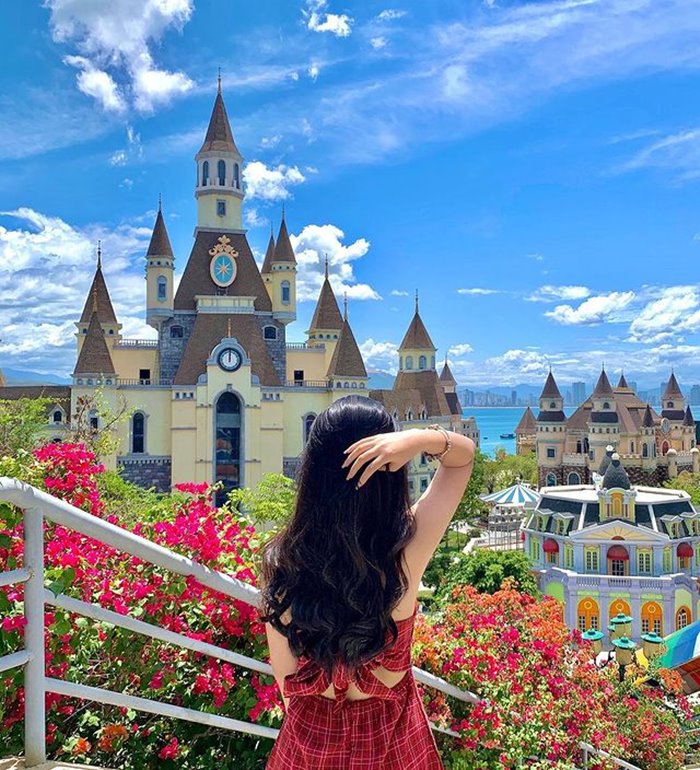 Hon Tre Island is a famous tourist paradise of Nha Trang. Photo:@_ohhanie.34
Discover beautiful Hon Tre destinations for vacation

1. Bai Tru
Bai Tru is a destination in Hon Tre that attracts tourists by its impressive landscape. Located in the north of Hon Tre Island, Bai Tru has an impressive terrain with one side leaning against a long range of hills and the other eye facing the sea, the most beautiful natural beach in Nha Trang. The clear blue sea, smooth white sand, and pure nature in Bai Trui make many tourists fascinated. Especially, the beach here is very safe because there are no big waves, visitors can comfortably sunbathe and immerse themselves in the cool water. Not far from Troi beach, there is a small fishing village humbly located at the foot of the mountain, where in addition to discovering the lives of local people, visitors can enjoy fresh and attractive seafood.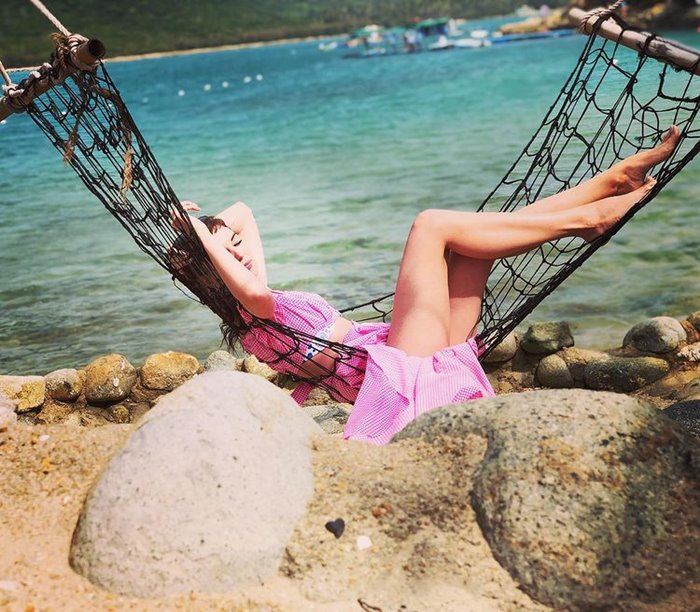 Bai Tru is a beautiful destination in Hon Tre. Photo:@olga_khomich_.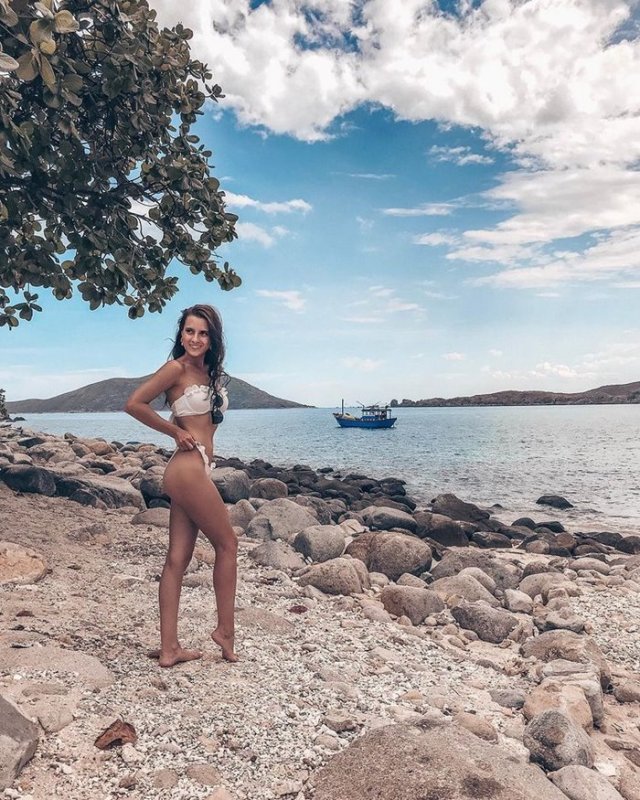 The sea is calm and beautiful, a great place to relax. Photo:@shurupchik94

2. Dam Bay Bay
Located in the Southeast of Hon Tre Island, Dam Bay Bay possesses a beautiful wild beauty compared to the "Vietnamese version of Little Maldives" with calm white sand, blue sea, and shining coconut trees. Coming to Dam Bay Bay, in addition to enjoying the beautiful natural scenery, swimming, you can also experience scuba diving to see corals, kayaking, and playing at the snow foam field. Especially delicious seafood here is also an attractive thing that makes Dam Bay Bay become one of the hottest destinations in Hon Tre.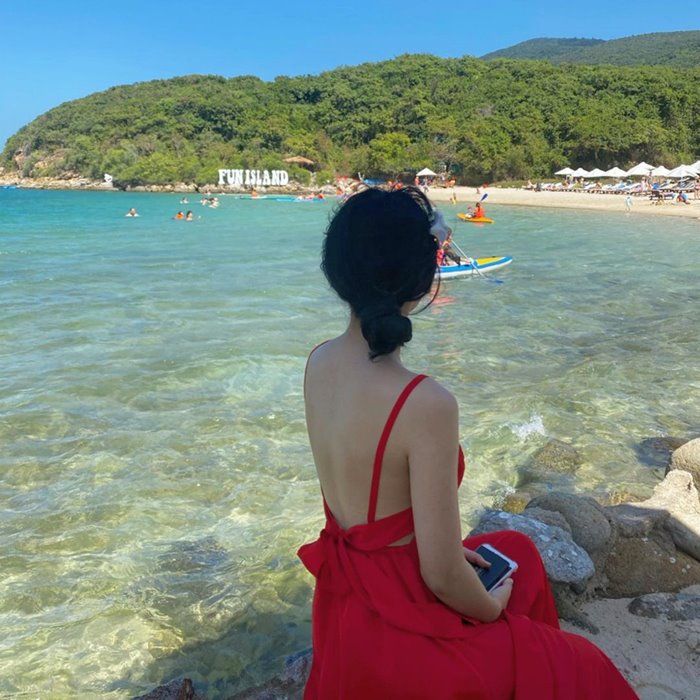 Dam Bay is located in the southeast of Hon Tre. Photo: @bayiinnue_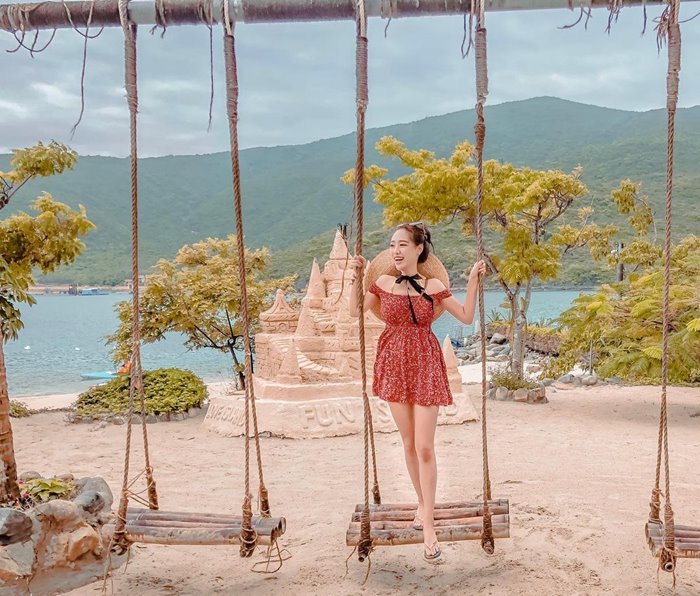 Tourist activities here are quite active.
>See more:  Discover Hon Lon lighthouse Nha Trang – the oldest 'sea eye' of Vietnam 

3. Vinpearl Nha Trang
Referring to Nha Trang tourism, the name Vinpearl has become too familiar; this place is one of the most famous and attractive destinations in Hon Tre. 
Vinpearl Nha Trang owns high-class tourism and resorts ecosystem with many entertainment and resort check-in points to serve visitors. Coming to Vinpearl Nha Trang, you can relax in luxurious rooms, check-in modern entertainment, a large-scale water park, Southeast Asia's largest outdoor swimming pool, international standard 18-hole golf course, cable car across the sea 3,320m long, dine at a system of attractive and luxurious culinary restaurants. Especially, virtual believers will not be able to help but be fascinated when they check-in at new locations of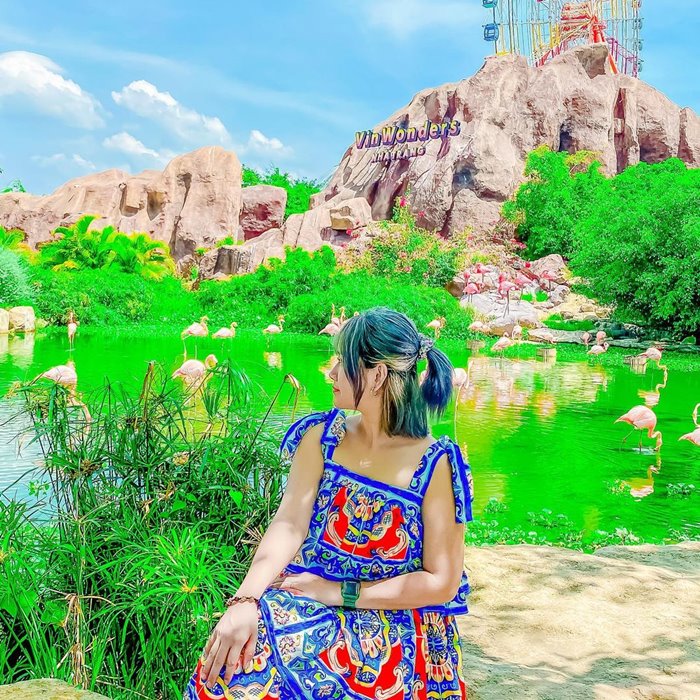 Vinpearl Nha Trang is the tourism "capital" of Hon Tre. Photo: @letinanguyen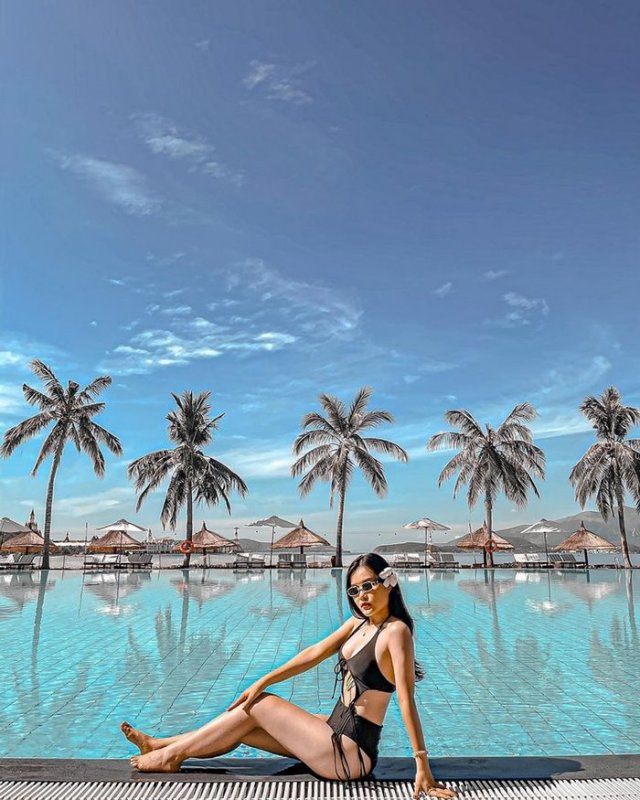 Luxury resort. Photo: 2eovi_tinh__.
Vinpearl Land, such as Van Hoa hill, is a place to collect thousands of unique "herbaceous flowers," Vinpearl Sky Wheel, floating bay… If you don't have much time, check in to Hon Tre. Just go to Vinpearl Nha Trang. You can also enjoy a lot of interesting things already.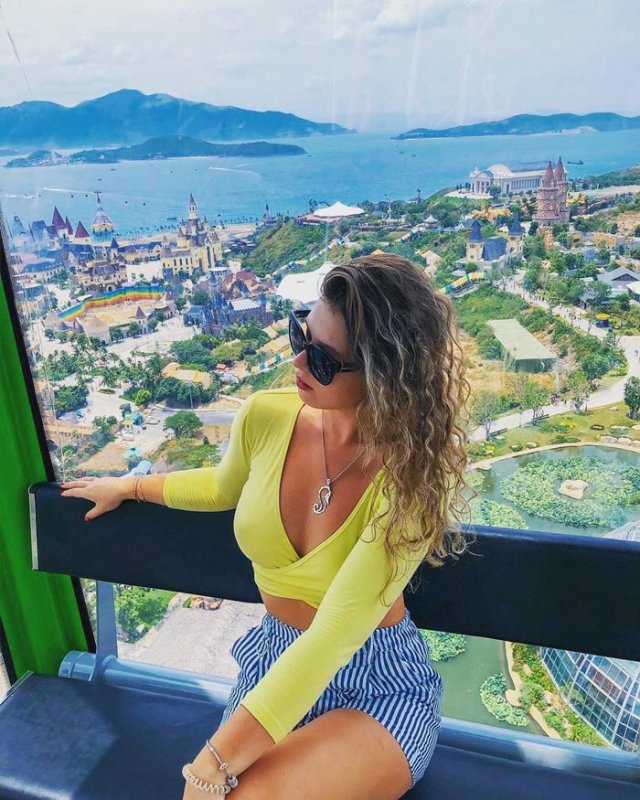 Cable car across the sea 3,320m long at Vinpearl Nha Trang. Photo:@morozovakatenka

4. Con Se Tre tourist area
Also an attractive destination in Hon Tre Nha Trang, Con Se Tre KDL has a unique architecture and design when the building materials are mainly bamboo with a rustic village setting. Coming to this place, you can enjoy the peaceful space like living in the middle of a coastal village and enjoy participating in many interesting activities such as swimming, canoeing, snorkeling, fishing…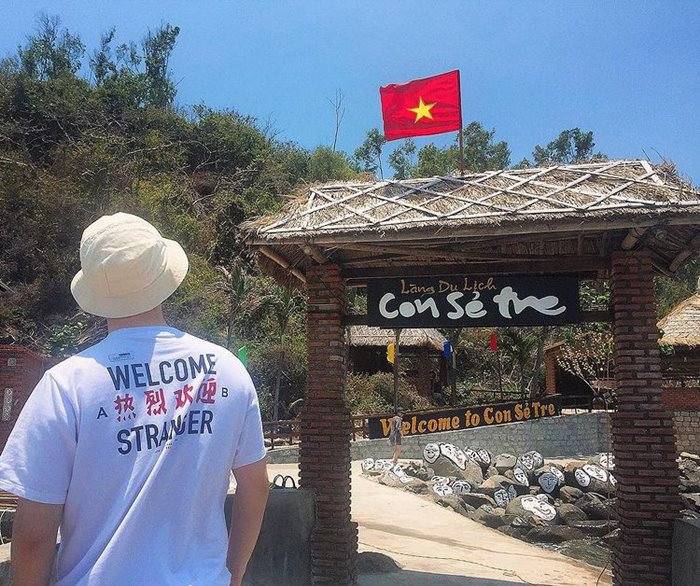 Con Se Tre tourist area is like a peaceful village. Photo:@ins_zongjie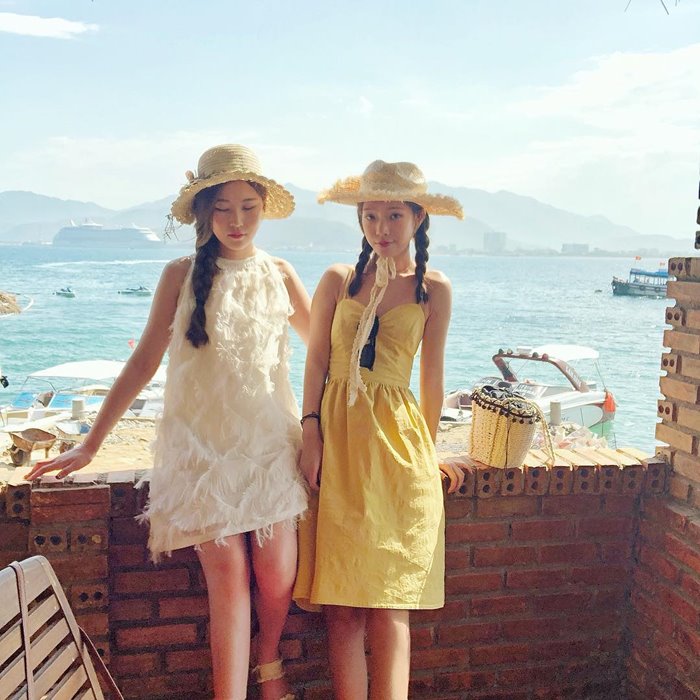 The space of the KDL is very peaceful. Photo:@jellyfish268
5. Truc Lam Pagoda Hon Tre Nha Trang
Truc Lam Hon Tre Pagoda Nha Trang is also known by Truc Lam Tinh Vien, including many small pagodas built close together on an area of ​​33ha. The pagoda has the typical appearance of Vietnam's ancient temples with a very peaceful and pure space. This place has up to 72 unique Buddha and Arhat statues and is also the seat of the 10-ton Guan Yin statue overlooking the sea, which symbolizes bringing luck and peace. Fisherman's safety. In particular, the pagoda's terrain with its back to the mountain facing the sea makes this place a unique beauty that is a favorite stop for tourists.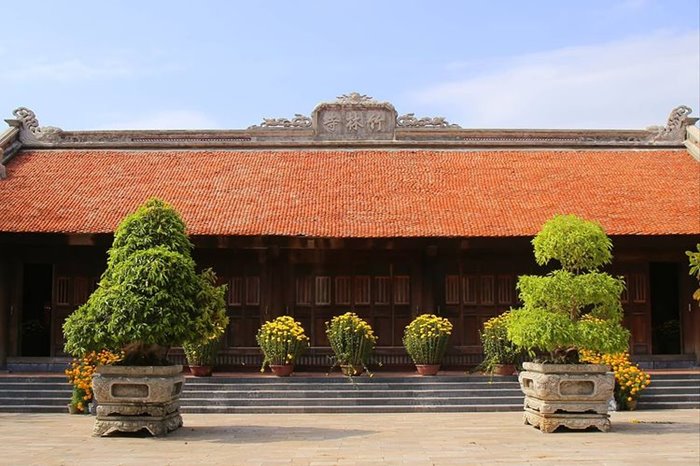 Truc Lam Hon Tre Pagoda Nha Trang was built according to the architecture of the ancient pagoda. Photo:@-paul.pum.kim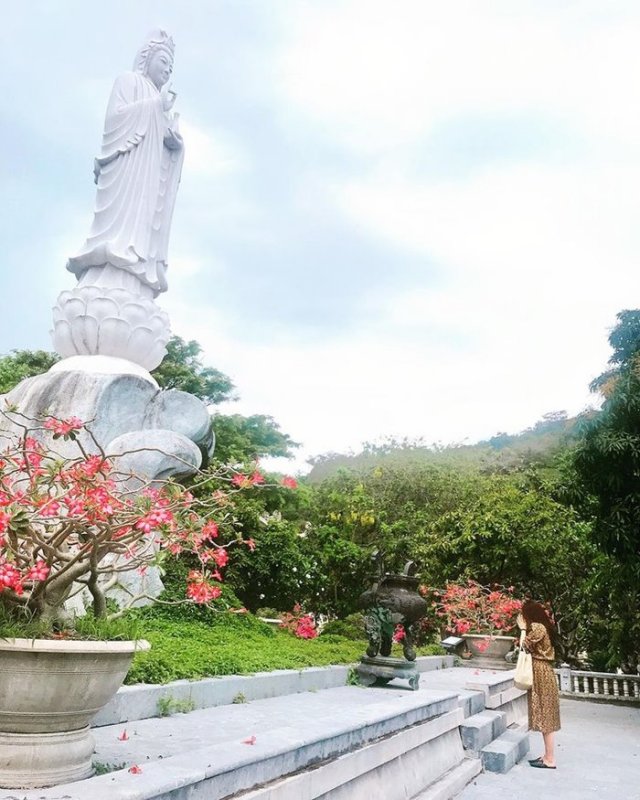 Statue of Quan Am Nam Hai weighing 10 tons facing the sea@nnhanh1811
Hon Tre possesses a diverse natural landscape with mountains and sea, so this place has many great things for you to explore. If you are visiting for the first time, the above destinations in Hon Tre will be a great suggestion for you to enjoy a complete journey. 
Photo: Internet 
TAG: