Top 3 Coffee Shops in Da Nang to attract young people to check-in
ADOR, 43 Factory Coffee Roastery, or Ibasho are cafes with nice open spaces, attracting many young people to check-in and enjoy drinks.
After 21 days without community transmission of Covid-19, Da Nang city government reopened eating and drinking activities on the spot from June 9. Thanks to that, residents and visitors in the coastal town could relax and enjoy a cup of coffee on the spot instead of ordering food to take home. The three shops below are suggestions for you.
ADOR Coffee
ADOR is located in a small corner of the courtyard that is always shady, thanks to two large trees in the yard with super-wide foliage. Therefore, even though the space is open and not air-conditioned, sitting at the restaurant still feels cool and airy, especially in the early morning and late afternoon.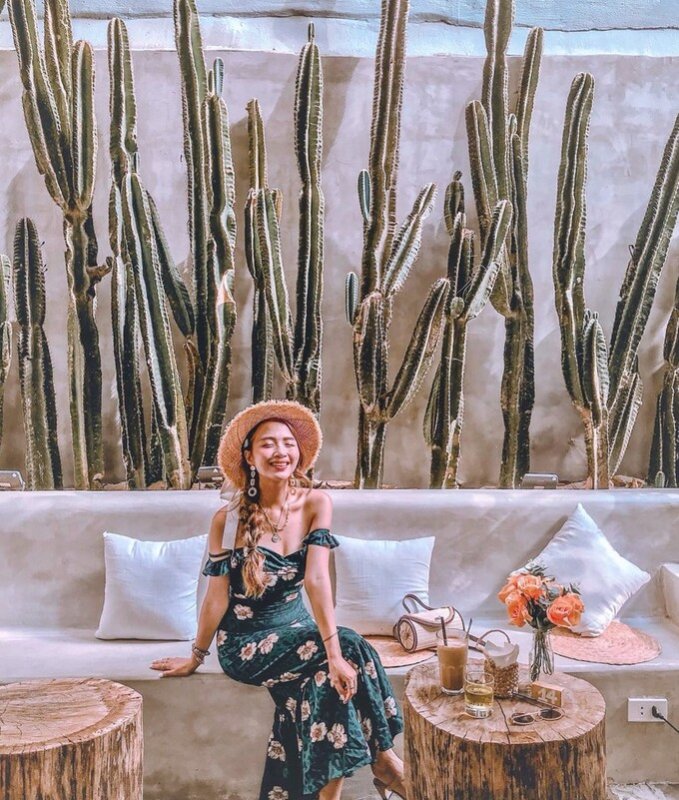 Young people in ADOR love the corner planted with many cacti. Photo: amytravelife
The shop also has many small corners such as rows of cacti, sparkling walls of natural sunlight… a plus point for the guest's check-in photo. With a diverse menu of drinks made from coffee, juice, yogurt, fresh milk, the shop also serves snacks such as rice paper, mango, guava, bento squid.
Located at 17 Phan Thanh Tai, Hai Chau District, ADOR is just 500 meters from Tran Thi Ly Bridge and Dragon Bridge. The shop is open from 6 am to 10 pm daily, the price of food and drink ranges from 18,000 – 50,000 VND/dish.
43 Factory Coffee Roaster
To truly immerse in the space of stories that create a good cup of coffee, 43 Factory Coffee Roaster is an ideal place. The shop has a completely open space thanks to glass as the wall, so it looks spacious and airy, combined with the faint scent of ground coffee.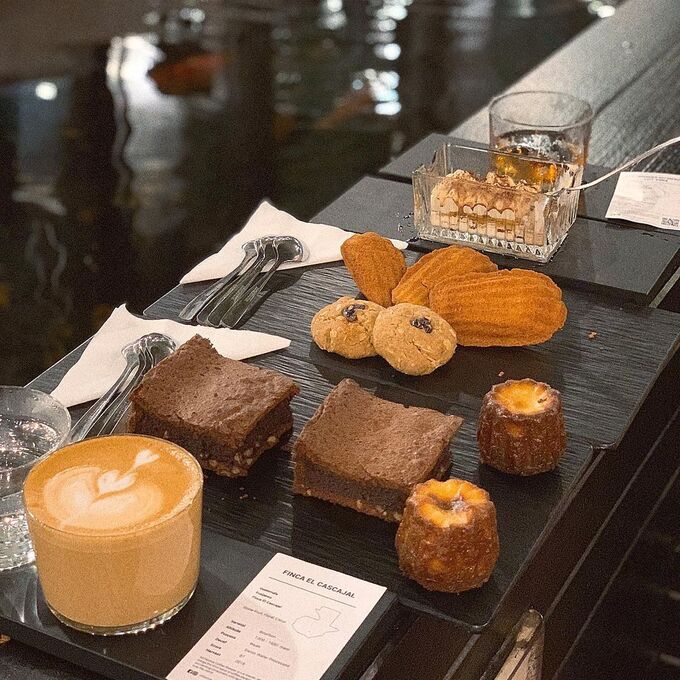 Coffee at 43 Factory Coffee Roaster cannot be complete without cakes. Photo: Phuong Trang
In addition to processing and selling handmade coffee cups, on the 2nd floor, there is a workshop that teaches and trains the coffee-making process for those who love this drink. If there is no need to learn, guests can still directly observe the bartender, introduce the coffee beans very enthusiastically at the counter.
Located at 422 Ngo Thi Si Street, Ngu Hanh Son District, the shop is currently open from 8 am to 10 pm; the price of drinks is 55,000 – 90,000 VND/dish. This address sells handmade coffee and serves food such as cakes, sandwiches, salads, and fruit smoothies.
Ibasho Hostel & Coffee
This is a cafe cum hostel designed in a light, minimalist style. The outside of the shop is decorated with white walls, shaped glass doors, and especially natural light. Coming to Ibasho, young people can't seem to find the "dead corner" because the shop is spacious, with many seats indoors and out in the yard.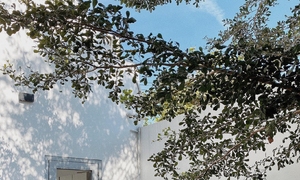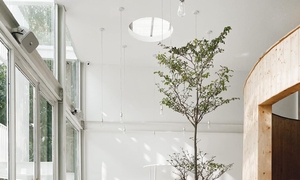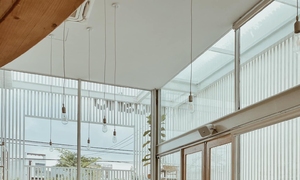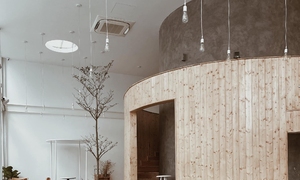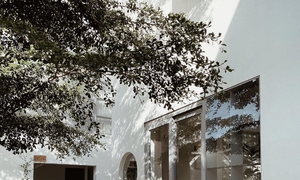 Here, the coffee space is close to creating a comfortable feeling, suitable for people who need a place to work and couples to talk softly. The tables and chairs in the restaurant are neatly arranged, the drinks are also diverse and equally cared for with teas, coffees, sodas…
The shop's address is at 65, An Trung Dong 7, Son Tra district, right near the beginning of the Dragon Bridge and is open from 9 am to 9 pm daily. Drink price 25,000 – 45,000 VND/dish. Follow vnexpress
TAG: