A series of unique basket-shaped houses on the slopes of Ha Giang mountain turned out to have set a Vietnamese record
The house uses knitting material with fireproof synthetic plastic rope, making the house's exterior look like a real basket.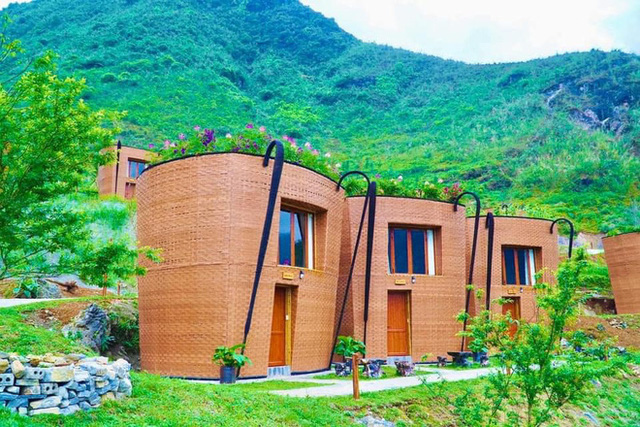 Recently, images of houses with unique architectural forms located on a mountainside, with beautiful grassy landscapes, have been spread on social networks, with many opinions expressing interest.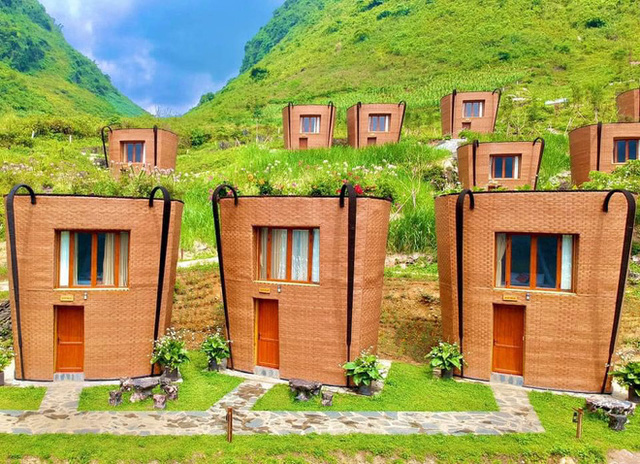 About 15 houses are designed with 2 floors with a strange basket shape, which is located in a resort in the mountains.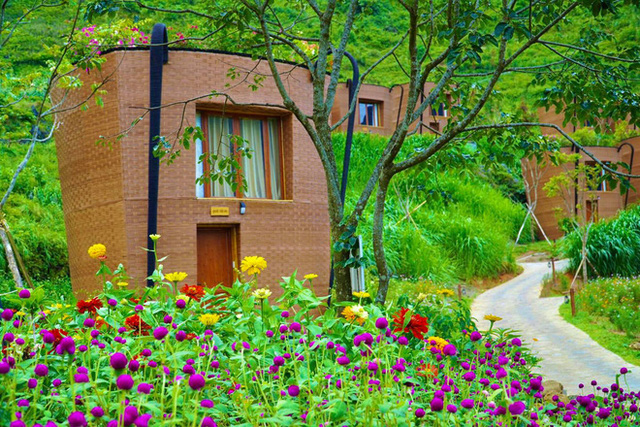 According to research, these are bungalows belonging to the Trang Kim area, Dong Ha commune, Quang Ba district, about 50km from Ha Giang city center.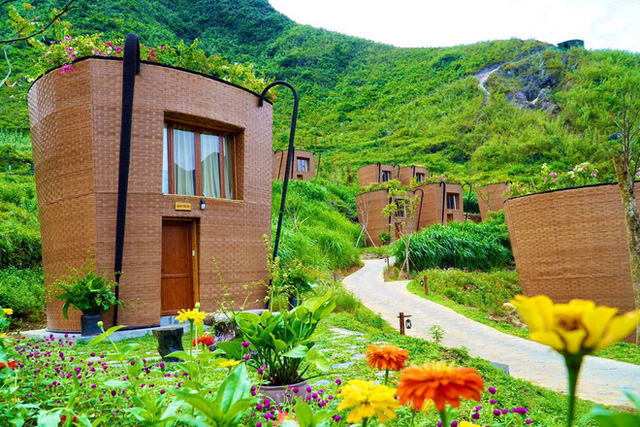 These bungalows are called Quat Tau, another name for baskets, slings, familiar items of people in the Northwest.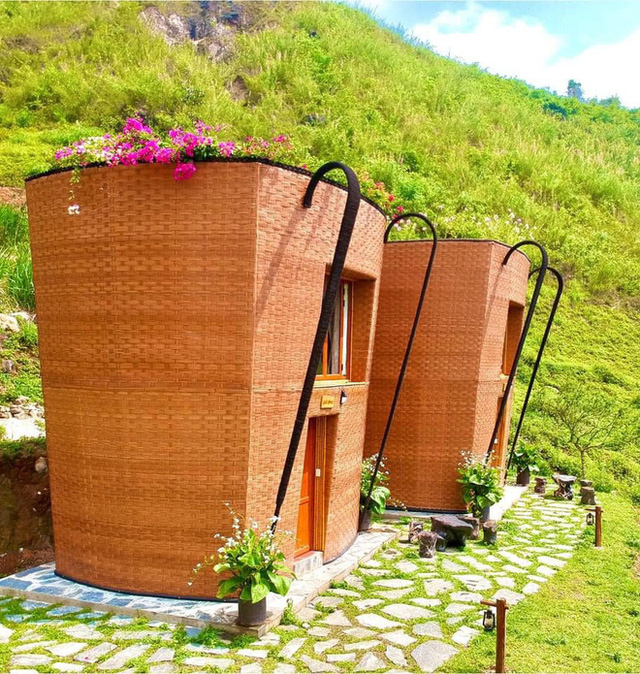 Each basket-shaped house has a height of 5.15m, a floor area of ​​12m2, including 2 floors—the lower floor functions as a bathroom, a place to store things. Upstairs is the bedroom. According to the resort's manager, the outside of the house is woven with fireproof synthetic plastic rope, making the exterior look like a real bag.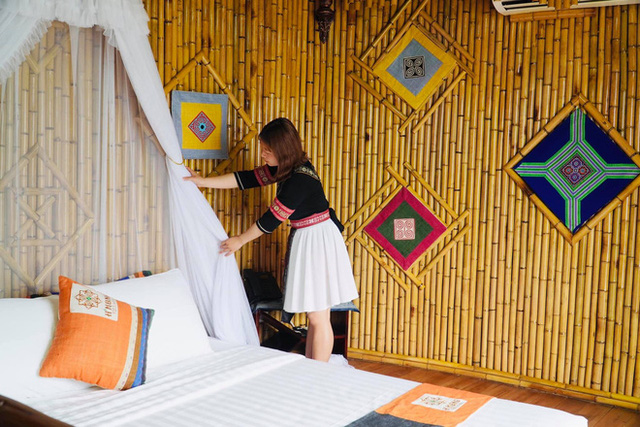 Inside, each house is clad with bamboo, decorated with typical motifs of the highland people. The room price at bungalows is 2.4 million VND/night.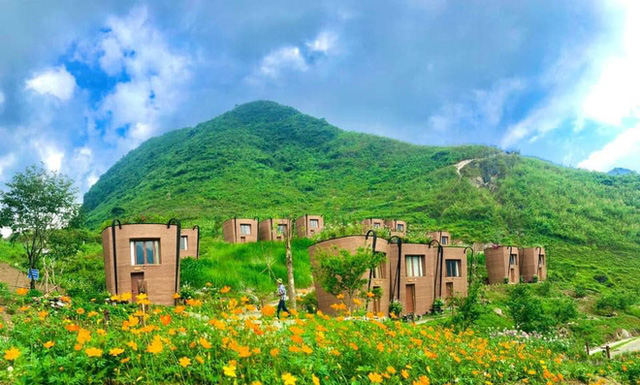 After 6 months of construction, completion, and operation, at the beginning of last month, the Vietnam Record Organization set a record for the resort with the first revolving houses built in Vietnam for the resort. This resort.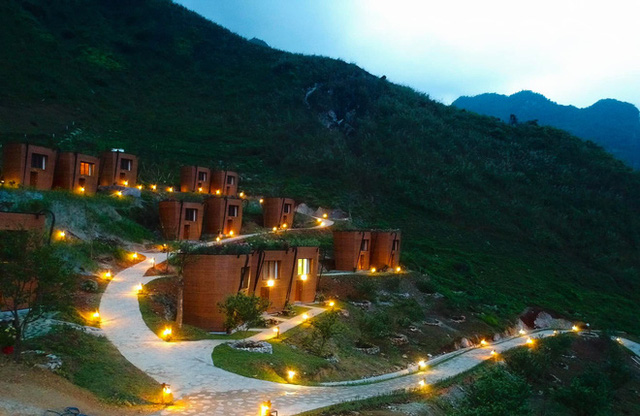 Beautiful night scene.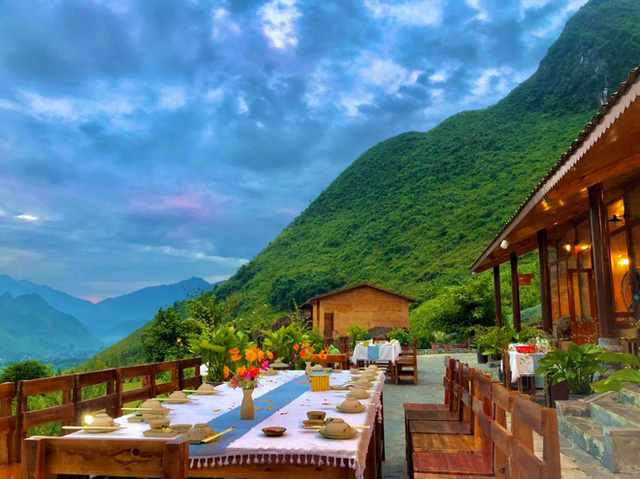 Not only that but the scenic spot is also appreciated.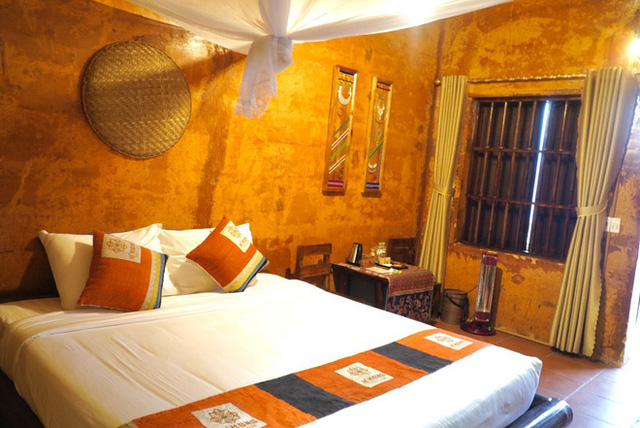 Besides the unique bungalows, there are also many types of rooms for rent, from 400,000 VND/night to 1.2 million VND for tourists.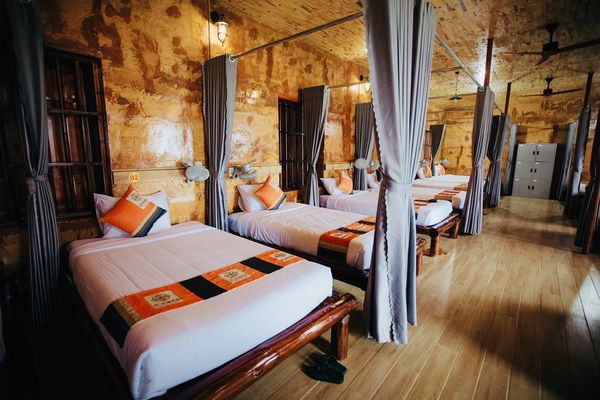 Dormitory room for tour groups, priced from 400,000 VND/night. Follow Doanh nghiep va tiếp thị
TAG: