Waterfall in the middle of the primeval forest in the West Truong Son
Ta Puong waterfall is located in Trang Ta Puong village, Huong Viet commune, Huong Hoa district, about 120 km from Dong Ha city and about 3 hours by car from Phong Nha – Ke Bang (Quang Binh). From the Ho Chi Minh trail, visitors will have to walk for about 30 minutes, crossing the primeval forest road and village to reach the first waterfall.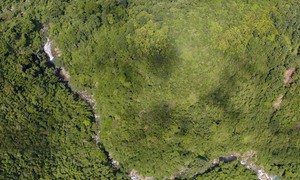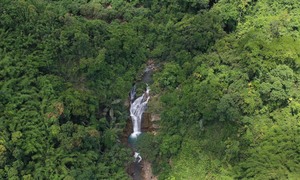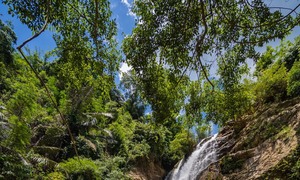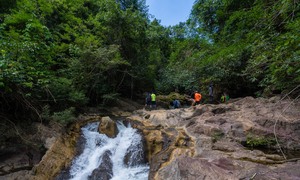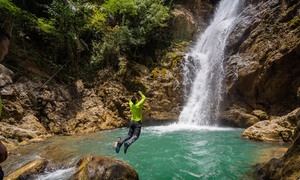 The road here is easy to go, suitable for even non-professional trekking. On the way, visitors will admire the ancient roots that one cannot hug and see the stilt houses of the Van Kieu and Pa Co people.
Before going to the waterfall, you can visit Ta Puong wet cave. The cave is located on a high altitude, about 200 m deep in the mountain bed, and has a wide door and high ceiling. In the cave, there are many stalactites of various shapes, in addition to a short river with alluvial sand. This river is freezing, and the depth is uneven; the deeper you go into the cave, the deeper.
Out of the cave, visitors will go about 1 km more to reach the first waterfall, with an altitude of about 35 m. The waterfall has a large flow of water all year round, forming a white fast flow. At the foot of the waterfall are large stone blocks; visitors can rest, take pictures and enjoy the fresh air.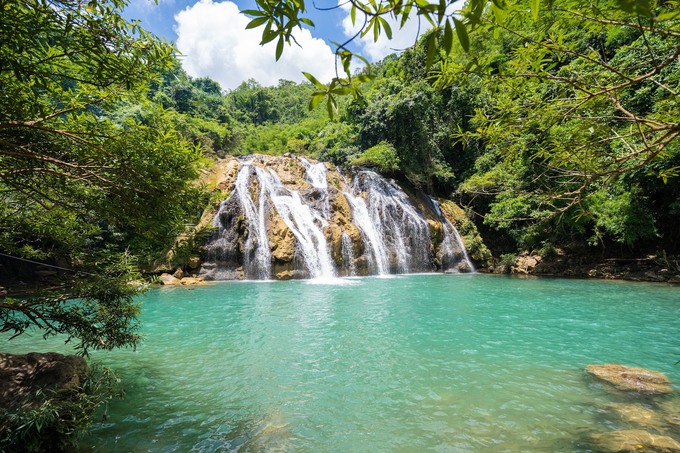 Waterfall No. 2 has a large lake, suitable for tourists to swim and rest.
Going downstream about 20 m, visitors will come to the second waterfall. Although this waterfall is bigger than the first waterfall, the stream bed at the foot of the waterfall is green and calm, suitable for swimming or resting, sightseeing.
Currently, tourists come here spontaneously but not too many, mainly those who love to explore and adventure, so the landscape is still unspoiled with fresh spring water. Visitors can camp and rest during the day by the stream banks, but you should prepare your own food to take away because there are no restaurants here. After camping, be sure to bring your garbage to an appropriate collection point.
Huong Viet Commune People's Committee regularly mobilizes militia and self-defense forces to patrol the area, ensure security and order, and propagate to tourists to put garbage in the right place, not to set fire to campfire. Quang Tri province is calling for investors to exploit this tourist destination. Follow vnexpress
TAG: