A series of dishes that look black but taste delicious
 Despite their dark appearance, these dishes have an extremely delicious taste, attracting many Vietnamese food followers across the three regions.
Black rise cake
Another rustic but equally delicious black dish is gai leaf cake. This cake is quite familiar to Northern cuisine believers, famous for being Ninh Giang gai cake in Hai Duong.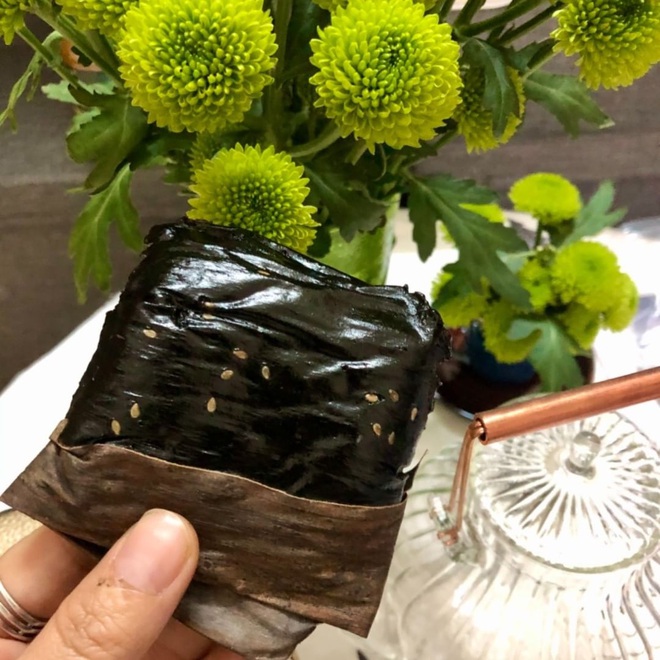 Although the cake is black, it is very delicious to eat. (Photo: lan_ntl).
The cake is filled with green beans and sweet, fatty coconut. And the black shell is made from natural hemp leaves wrapped outside.
Gai cake is easy to eat and is suitable for any season regardless of winter or summer, especially it is suitable for all ages from the elderly to children, everyone loves it.
Bamboo charcoal bread
If you are too familiar with Vietnamese bread rolls with a golden, crispy crust, try a newer version with bamboo charcoal bread. This delicious black dish is also quite similar to traditional bread with a crispy outer layer and a filling inside filled with a variety of condiments such as spring rolls, spring rolls, char siu meat, etc.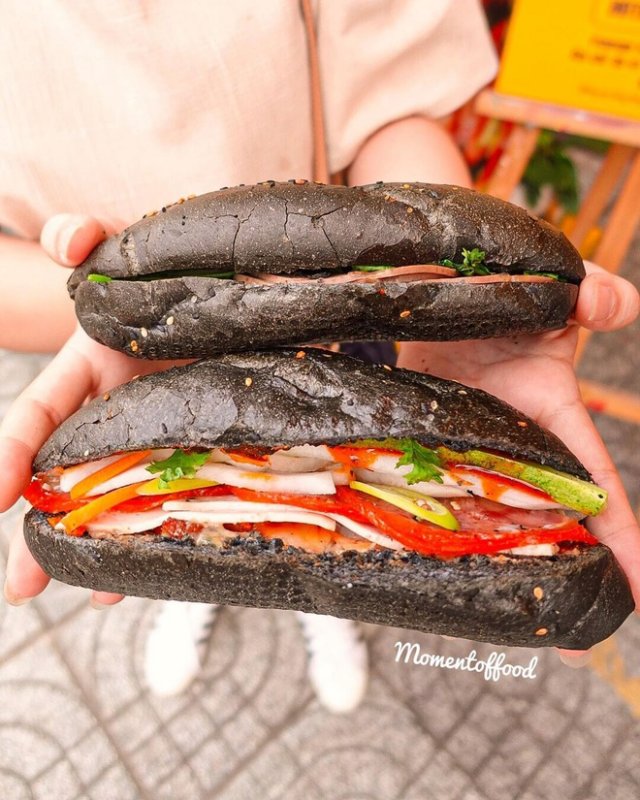 Unlike traditional bread, the version of bamboo charcoal bread has a jet black color. (Photo: momentoffood).
But the point that makes it different is the outstanding black cake crust, which is made from natural bamboo charcoal, not using any other colorants. Therefore, when eating, you can be completely assured of the quality and taste of the food.
Bamboo charcoal milk tea
Milk tea has long been one of the familiar drinks favored by Vietnamese foodies because of its sweet, aromatic flavor and also a variety of flavors from Thai milk tea, traditional milk tea, to milk tea. Taro flavor, … And most recently, the appearance of bamboo charcoal milk tea also attracts young people who love novelty.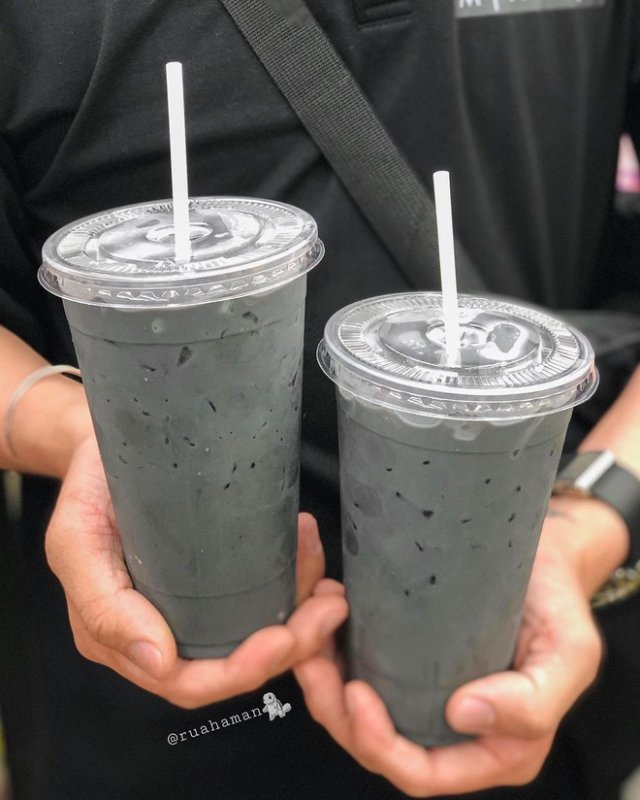 Bamboo charcoal milk tea is loved by young people. (Photo: ruahaman).
This black delicacy, although not as colorful as other milk tea cups, still has its own charm. The reason why this milk tea is black is because it uses ingredients from bamboo charcoal powder, an ingredient with a lot of healthy minerals.
Bamboo charcoal ice cream
Since its appearance, bamboo charcoal ice cream has made Vietnamese foodies stand still.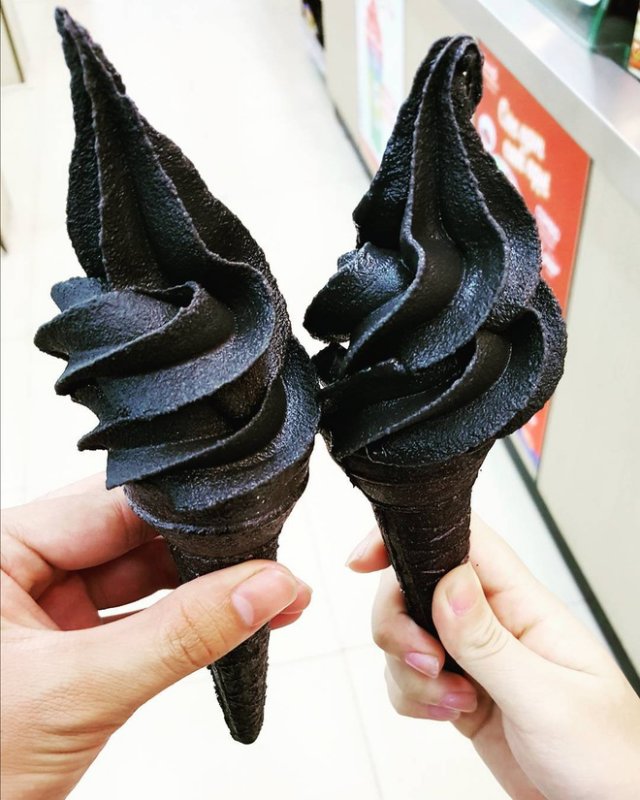 This ice cream is made from bamboo charcoal powder, so it has a glossy black color, and the taste is mildly sweet. (Photo: tian_ennh_1477).
This ice cream is made from bamboo charcoal powder, so it has a glossy black color, and the taste is sweet and cool, not too harsh like many other ice creams on the market. And an interesting thing about this ice cream is that when you finish eating ice cream, you will have a standard black tooth in the old days! Follow Dan trí
TAG: