Strange dry noodle dish "order 1 get 2", customers slurping in Gia Lai
 With a delicious, strange taste, served with special black soy sauce, the famous "2 bowls dry noodle soup" in Gia Lai attracts diners right from the first taste.
Pho is one of the most popular Vietnamese dishes. In each locality, pho is processed in different ways with its own unique flavor. 
But unlike noodle soup, fried pho, fried pho or rolled noodle, the famous dry noodle dish in Gia Lai has a different form and way of processing and enjoying. Instead of being neatly presented in one bowl or plate, Gia Lai dry pho is served in two separate bowls: one for pho, one for broth (broth).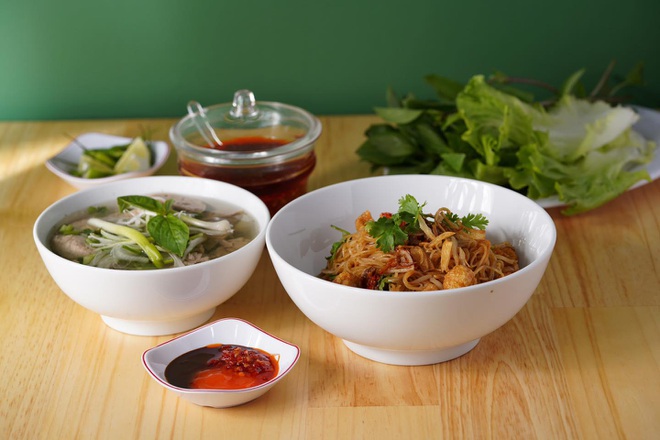 From a strange dish of the locals, 2 bowls of dry pho has become a famous specialty of the mountain town (Photo: Hung Huynh dry pho).
Not only is it sophisticated in the way it is served, but dry pho also requires a meticulous processing process. According to local people, dry noodles are made entirely of rice flour.
After the rice is washed, soaked, and pureed, it will be coated into cakes and cut into small equal fibers with a machine. Although very similar to noodles, the dry noodles are smaller and tougher.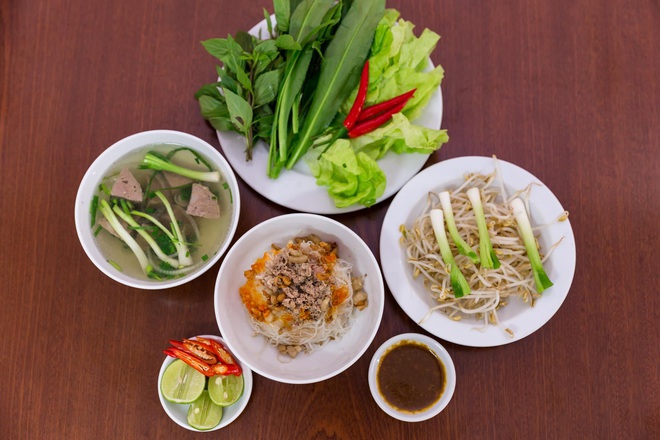 Because the ingredient is completely rice flour, the noodles are still tough and fragrant when processed, not mushy or sticky (Photo: Ngo Thuc Uyen).
When diners order, the chef begins to pour the pho into the boiling water. Wait for the noodles to dry after blanching before placing them in a bowl to ensure that the noodle is chewy enough to your mouth.
Gia Lai dry pho is processed into many flavors with different ingredients, mainly served with chicken and beef. Diners can enjoy dry chicken noodle soup, beef dry noodle soup or mixed dry pho.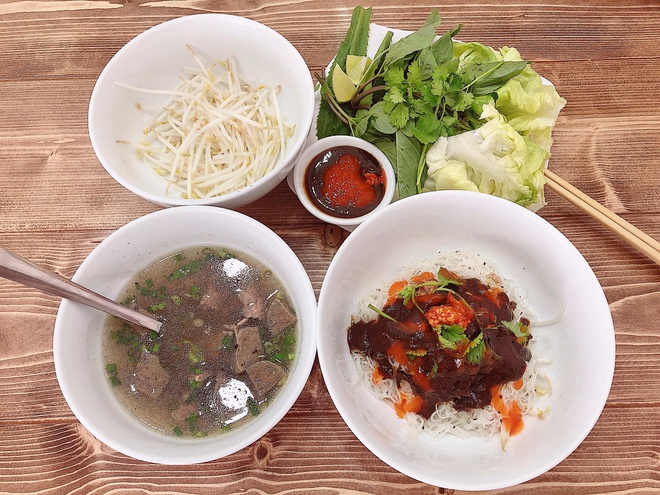 Gia Lai dry pho can be prepared with many different flavors but is always served with two bowls (Photo: Thao Nguyen).
With dry chicken noodle soup, the chicken must stick to the skin, tear and put it on the noodle soup, add minced pork with fat, and dry onions. And beef dry pho includes rare beef, beef balls, but the meat is kept in a bowl of fragrant broth.
If you order a mixed meal, the chef will put shredded chicken in a bowl of pho with a bit of fatty minced meat, and the broth will add beef. Pho and broth are kept in two separate bowls so that diners can eat them dry or wet depending on their preferences.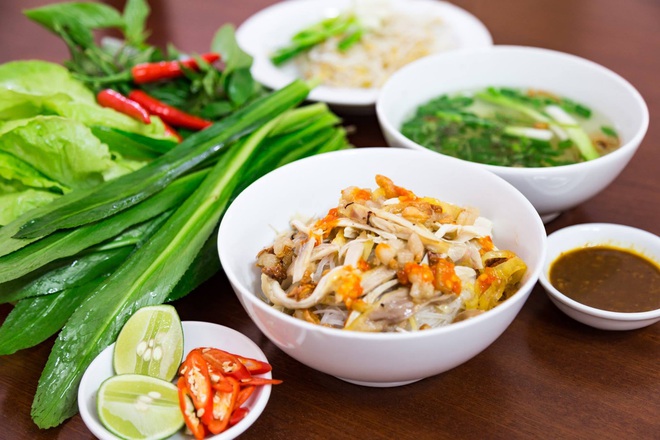 Each set includes 1 bowl of dry pho, 1 bowl of broth, 1 cup of black soy sauce with a plate of bean sprouts and raw vegetables (Photo: Co Ba dry noodle soup).
In particular, what makes the "brand" for Gia Lai dry noodle soup is also in the unique sauce bowl. Instead of using fish sauce like other pho dishes, dry pho is served with black soy sauce and yellow sugar or soy sauce.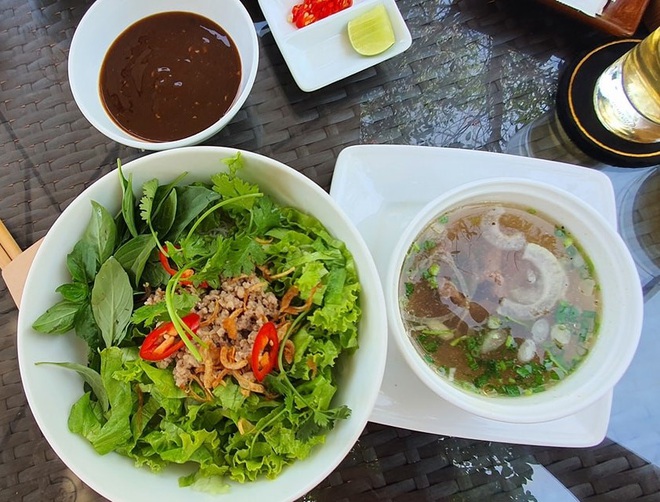 Gia Lai dry pho with black sauce is quite strange (Photo: Nguyen Hong Son).
When enjoying, diners need to separate the noodles, add raw vegetables, bean sprouts and black soy sauce and mix the ingredients together. Picking up a piece of rice-scented pho with greasy minced meat, mixed with rich black sauce and some fresh vegetables, served with a hot broth, sweet enough to make diners feel the full flavor of two bowls of pho.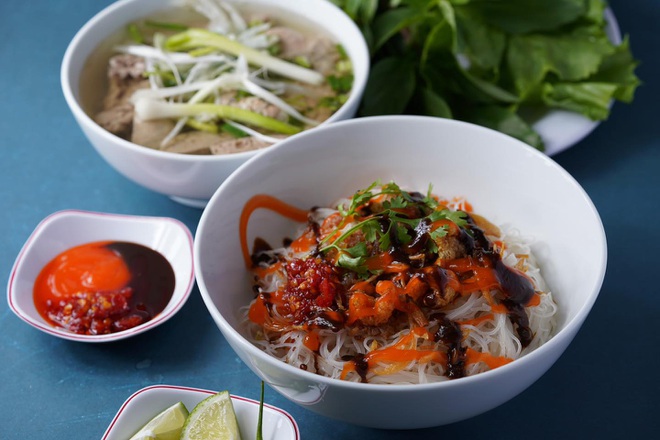 Diners can enjoy Gia Lai dry pho in many places, but the best is still when visiting the mountain town (Photo: Hung Huynh Dry Pho).
Dry pho is currently sold in many places, but nowhere is it as delicious and full of flavor as Gia Lai. In Pleiku city, visitors can easily find and enjoy this specialty in many eateries and restaurants, for example, some famous perennial shops such as Ngoc Son restaurant, Hong restaurant, Tau Ly restaurant, and restaurant. Baby Four,… 
Each serving of dry pho costs 30,000 – 50,000 VND depending on the amount of meat that diners choose.
TAG: