Top 10 Famous Tourist Attractions in Vietnam
Vietnam is a long and narrow country, facing the South China Sea in the east, and bordering Laos and Cambodia in the west. From lush terraces and densely forested mountains to the north, picturesque valleys on the Central Plateau, to fertile deltas and beautiful beaches in the south, Vietnam has great scenery. This country has both peaceful and beautiful beaches and picturesque valleys, as well as fascinating war museums and stupas. In Vietnam, you can experience the rich and colorful culture and experience the extraordinary scenery of the world. Let's walk into this beautiful country and explore the top ten famous tourist attractions in Vietnam.
Ha Long Bay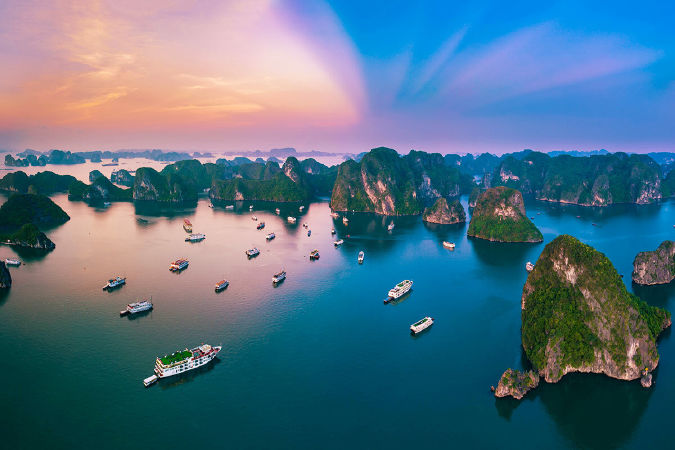 Image source: VnExpress International

Vietnam's Ha Long Bay Is a Spectacular Garden of Islands | National Geographic

Located in northern Vietnam, 130 kilometers east of Hanoi. This extraordinary bay is home to more than 2,000 jungle-clad islands filled with charming caves, rock caves, limestone pits, and lakes.

Many islands formed these wonderful shapes after centuries of natural carving. Ha Long Bay has light green seawater. Its exposed limestone rocks are like dragons in the water. Limestone mountains rise from the sea, and the mist diffuses in the mountains, like a scene in a fantasy novel.
My Son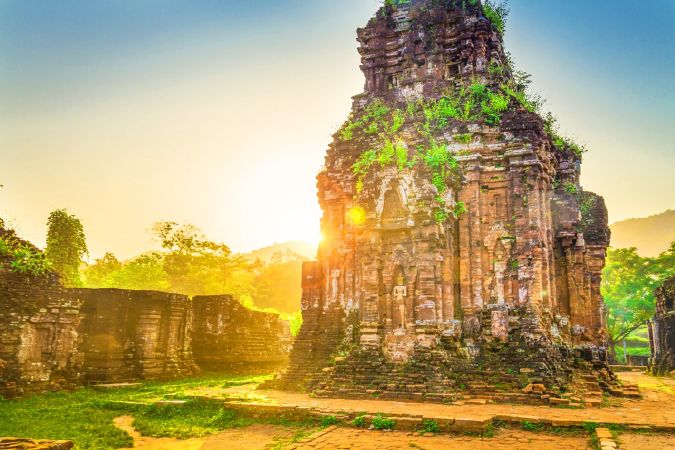 Image source: TripAdvisor

My Son: Valley of Gods & Arts

My Son is located on the central coast of Vietnam and is the most famous archeological site in Southeast Asia. It used to be an important center for Hindu rituals. Between the 4th and 14th centuries, the King of the Kingdom built many temples here to express his respect for Shiva, one of the principal gods of Hinduism.
Nha Trang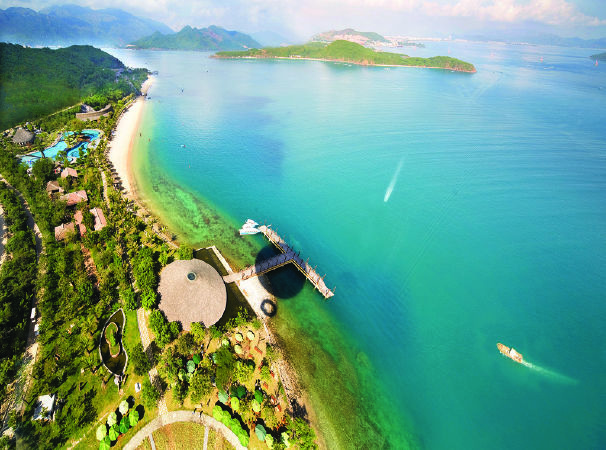 Image source: Vietravel

Overview of Nha Trang City | City Of Dreams And Peaceful | Vietnam Beautiful Scenes | Flycam 4K

Nha Trang is located on the most beautiful coastline in Asia and is a popular seaside resort. Nha Trang has picturesque mountains and lush islands, as well as peaceful and beautiful beaches, which attract countless travelers.
Hoi An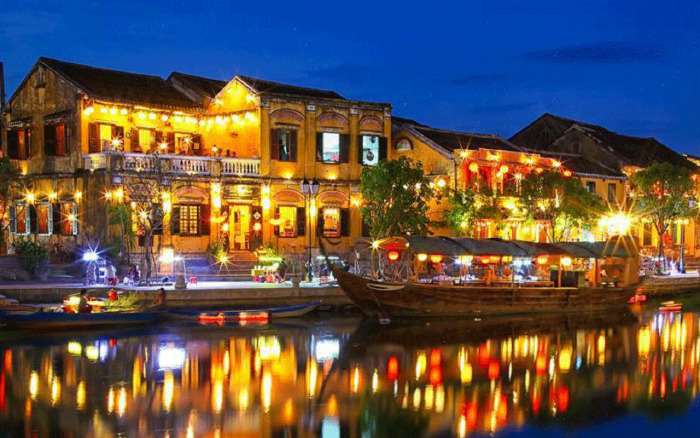 Image source: LacGia Tourist

Hoi An Trip

Hoi An is located on the northern bank of the Thu Bon River on the outskirts of Da Nang City in central Vietnam. There are ancient buildings on both sides of the street.These ancient buildings blend the culture and architectural styles of China, Japan, and Vietnam.
Notre-Dame Cathedral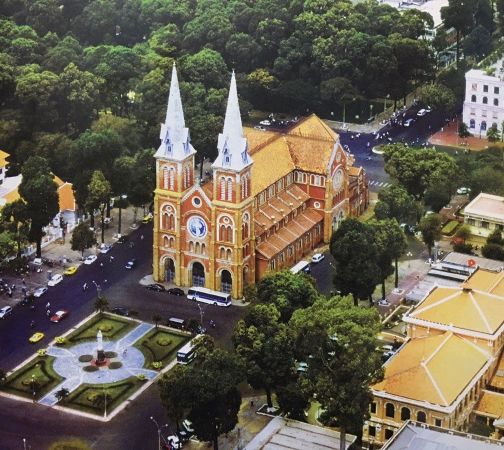 Image source: Pinterest

Notre Dame Cathedral in Saigon by City Pass Guide

The Notre-Dame Cathedral is located next to the Saigon Central Post Office in Ho Chi Minh City. It is the most famous landmark in Ho Chi Minh City.
The red bricks used in the church were all shipped from France, and even after hundreds of years, its color is still bright and bright. This church is still in use today, and there are many devout believers gathered here on Sundays and religious holidays.
Ponagar Tower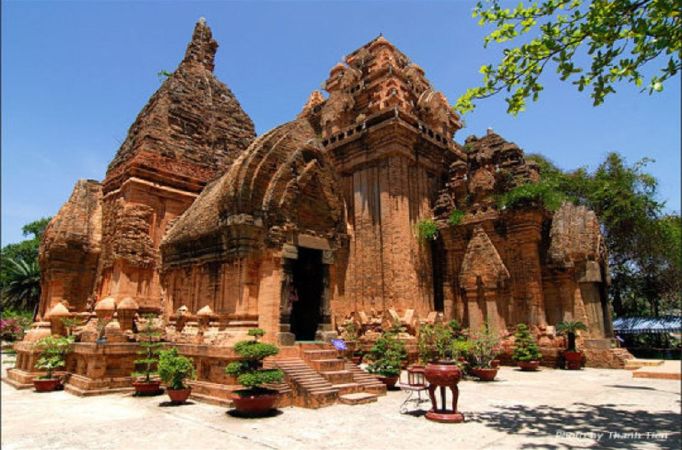 Image source: Trip.com

Discover Po Nagar

Ponagar Tower was built in the 7th century to the 12th century. It is a Hindu-style building. After more than 1,000 years, only 4 intact buildings remain today.
White Sand Dunes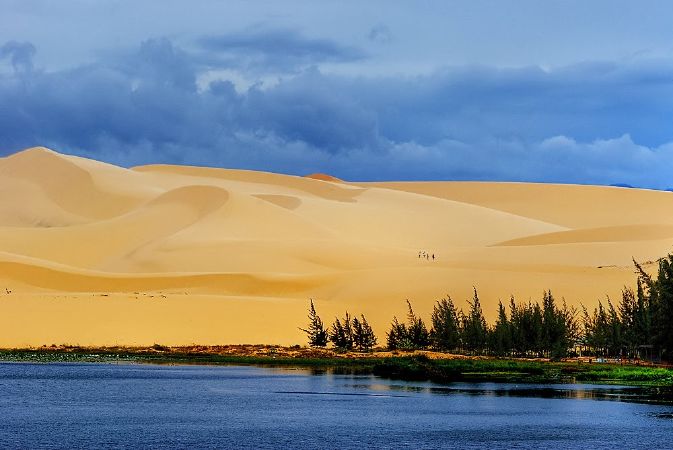 Image source: Pat's Fantasy Hotlist

Phan Thiet , Vietnam Red & White Sand Dunes

White Sand Dunes is one of the famous attractions in Mui Ne, Binh Thuan Province. In the white sand dunes you can feel the freshwater lakes in the depths of the desert. On both sides of the lakes are covered with tall tropical jungle vegetation. There are also blossoming lotus flowers on the lake, which makes people feel amazed by their beauty.
Son Tra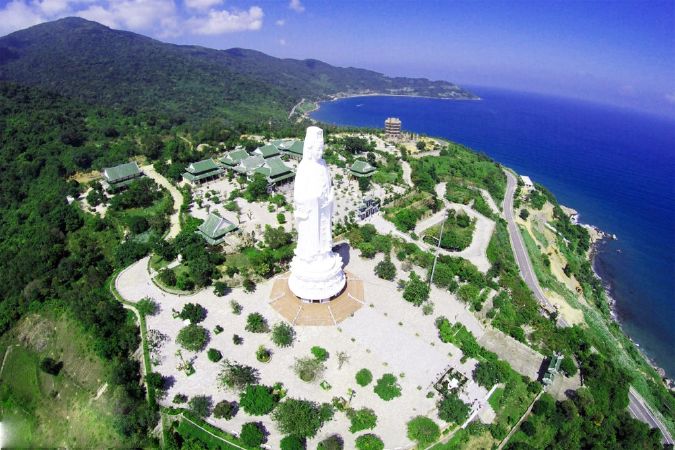 Image source: Ky Uc Hoi An

Movie promoting

Son Tra is the name of a peninsula and a mountain in Da Nang city, Vietnam. It used to be an important radar and communication base during the Vietnam War. Today, it is a large area of virgin forests, and many rare animals in the forest. The scenery is very pleasant.
My Khe Beach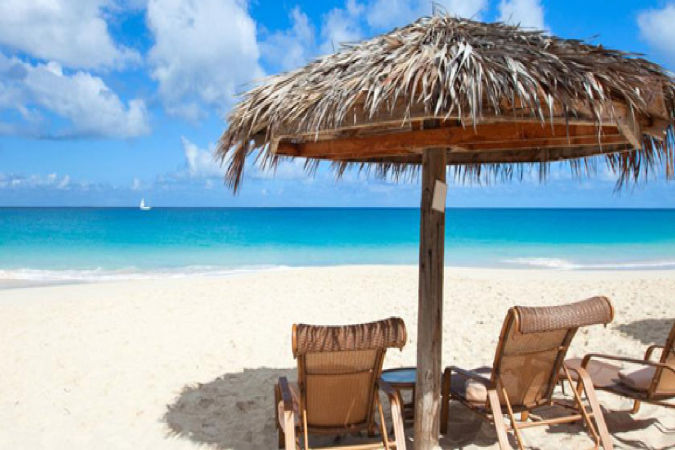 Image source: Luxstay

Take a walk on My Khe Beach, Da Nang, Vietnam

My Khe Beach is located in the eastern suburbs of Da Nang. It has been voted one of the six most beautiful beaches in the world by Forbes Magazine. The ranking is based on the softness, whiteness and exquisiteness of the beach, surrounding resort facilities, water activities, sunshine, beach size and other factors. With the rising popularity, My Khe Beach attracts more and more tourists to visit.
Mui Ne Fishing Village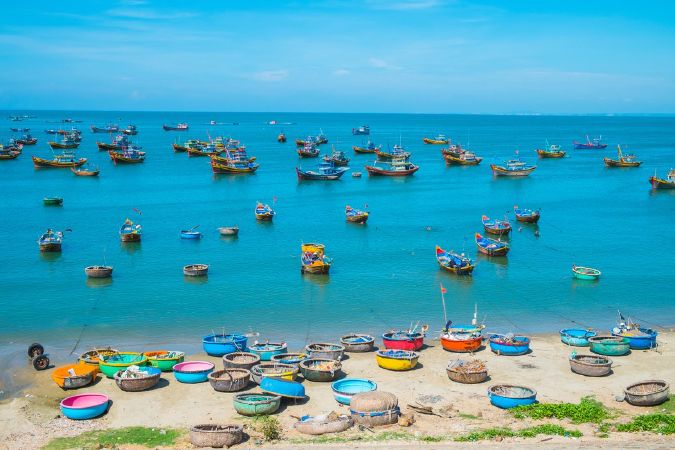 Image source: Twitter

MUI NE FISHING VILLAGE

Mui Ne fishing village is a fishing village town on the Mui Ne peninsula. It still retains the most primitive appearance. It is both a fishing port and a beach. It looks very simple and natural.

The fishing boats come and go here, fishermen are working hard, getting a lot of sea cargoes ashore, and who like seafood have a good choice.
Famous Tourist Attractions
Vietnam
TAG: