Visit Co Loa citadel to discover the beauty of the legendary "King Do"
The large citadel built with a spiral shape on the outskirts of the Hanoi capital is one of the attractive destinations with cultural and historical values. This is one of the ancient vestiges still preserved to this day. 
Located in 3 communes Co Loa, Duc Tu and Viet Hung of Dong Anh district, 17km north of Hanoi city ​​center, Co Loa citadel is an attractive destination for tourists from all over the world. This work is a testament to the creativity and technical level of the ancient Viet people. Exploring Co Loa citadel is a special journey that brings visitors to a special cultural and historical space that is associated with the ancient legends of the Vietnamese people and the image of a peaceful northern village.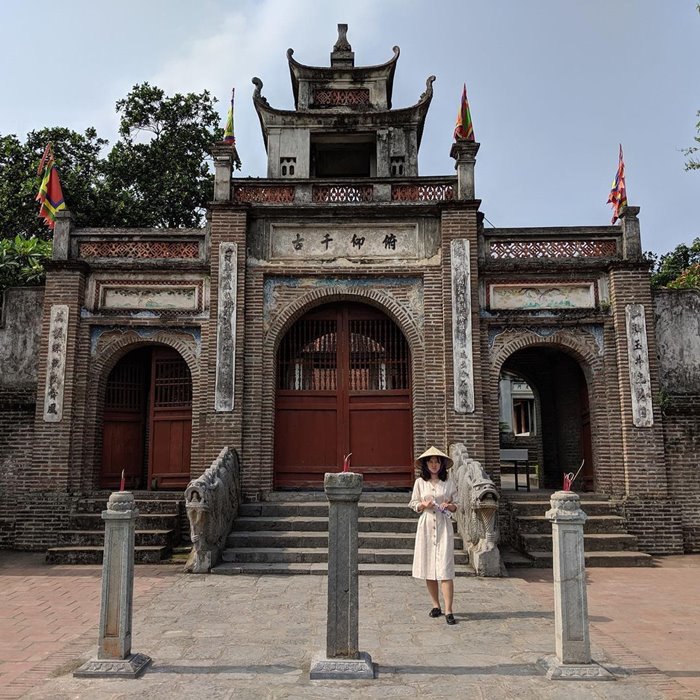 Co Loa Citadel is an outstanding cultural and historical destination on the outskirts of Hanoi. Photo: gramho.com
Co Loa citadel and legends 
Co Loa citadel covers an area of ​​about 500 hectares and was officially built under King An Duong Vuong in the 3rd century BC. This is the place where King An Duong Vuong chose to build the ancient capital of Au Lac and was presented by the god Kim Quy to build solid ramparts. Co Loa citadel is also the place associated with the story of the magical crossbow Kim Quy shot down hundreds of enemies or the legend of the beautiful but tragic love of Trong Thuy's Mi Chau. Over time, the legend of Co Loa citadel has been ingrained in the subconscious of Vietnamese people for generations.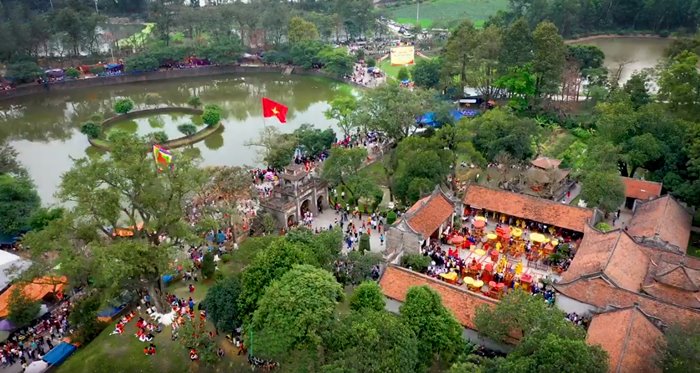 This place is associated with mysterious legends about the early Au Lac period. Photo: donganh.hanoi.vn
>See more: Guide to visiting Giong Soc Son temple relic site 
According to legend, Co Loa citadel has 9 spirals in the shape of a spiral, so the ancient Vietnamese also called this place Oc Citadel. During the construction of the citadel, the embankment went up to where people built ramparts, all the rings were surrounded by moats. There are five streams that bring water into the areas of the Central Citadel and the Inner Citadel, forming closed loops that are very convenient for infantry and mariners to establish bases. With a height of up to 12 meters and a width of 30 meters, the scale of Co Loa citadel was extremely solid in the Au Lac period because the weapons at that time were only bows, swords, and spears. Not only was the capital of Au Lac dynasty, but in Ngo Quyen's reign in the 10th century, Co Loa citadel continued to be the capital of ancient Viet Nam.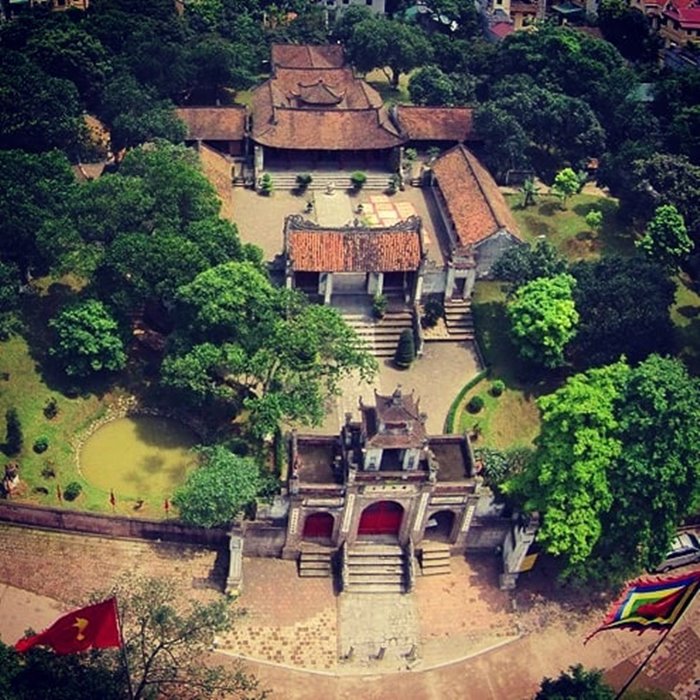 The architecture and scale of Co Loa Thanh is very special. Photo: @popolulu.vietnam
Visit Co Loa Thanh to discover attractive destinations 
Visiting the Dong Anh Co Loa citadel in Hanoi , visitors will be able to enter a fascinating journey of discovery with impressive cultural and historical colors. Visitors will feel the unique beauty of the landscape, nature, images of Vietnamese villages with moats and mounds and admire impressive historical sites.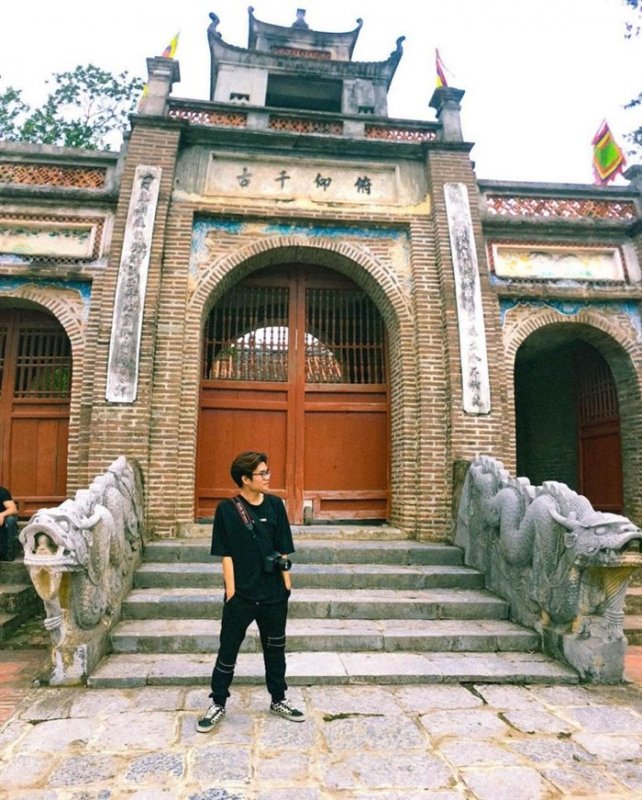 Co Loa Citadel has many unique destinations. Photo: @goitoila_datog
Temple of An Duong Vuong
This place is also known as Thuong temple located on a hill. Temple of An Duong Vuong with typical architecture with curved roof tiles. The temple door has a pair of carved stone dragons very vividly. An Duong Vuong temple has many entrances, when it is the main hall to worship the king, inside there is a shrine to worship the queen and mother. Behind the night are green trees, there is a small beer house with a curved roof hidden under the banyan canopy.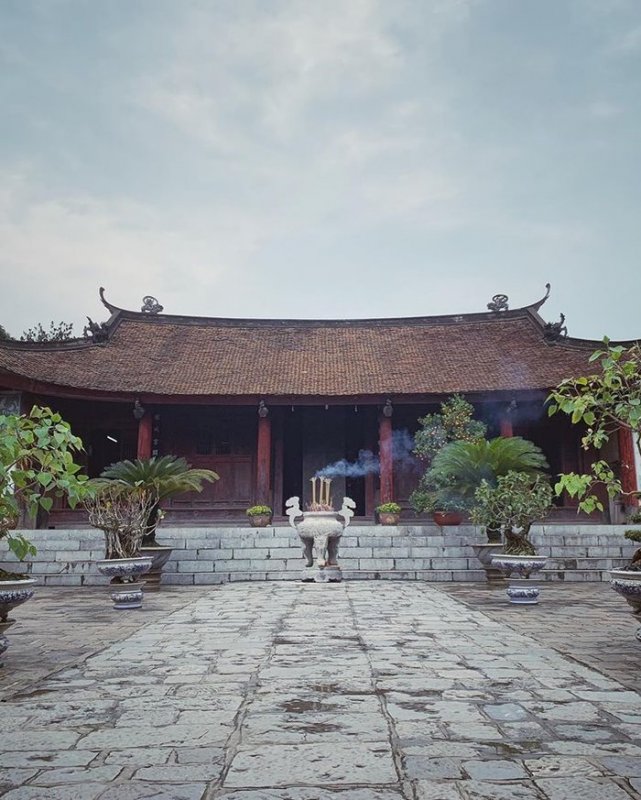 An Duong Vuong Temple with a spacious campus. Photo: @jiaxing136
Crescent Lake – Jade Well 
Located in front of An Duong Vuong temple is a semicircular lake, in the middle of the lake is Ngoc well, according to legend, this is the place where Trong Thuy and My Chau often meet. It is also the place where the love affair ended when Trong Thuy jumped into the well to commit suicide because she missed the figure of Mi Chau. Legend has it that the water of Ngoc well when washing pearls is extremely shiny. Today, when coming to Co Loa, visitors can see the jade well from afar, which stands out among the green color of the semicircular lake.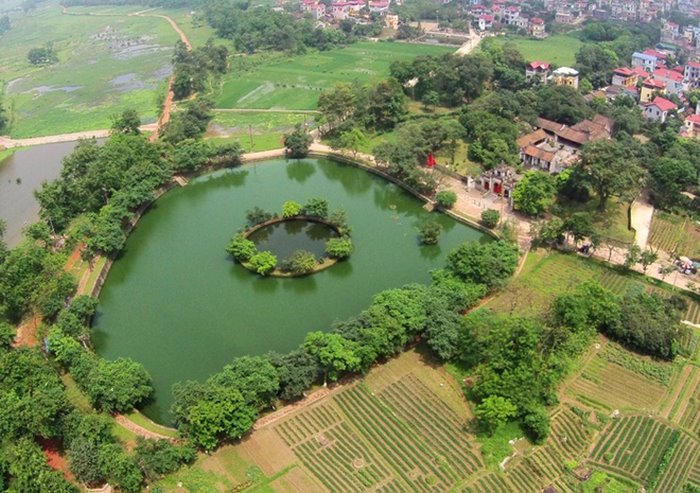 Ngoc Well is located in the middle of Crescent Lake. Photo: Zing
Am My Chau 
Am My Chau is one of the most prominent attractions in Co Loa citadel . This is a small house located under a banyan tree with a melancholy appearance reminiscent of Mi Chau with a love story. In the temple, there is a statue of Princess My Chau, a headless natural stone wearing a brocade dress and a flower scarf, evoking sympathy in the hearts of visitors. According to legend, when My Chau turned into a big stone and drifted to Duong Cam beach in the east of Co Loa Thanh, people brought the hammock back to the base of the banyan, it broke, the stone fell, so they set up a shrine here.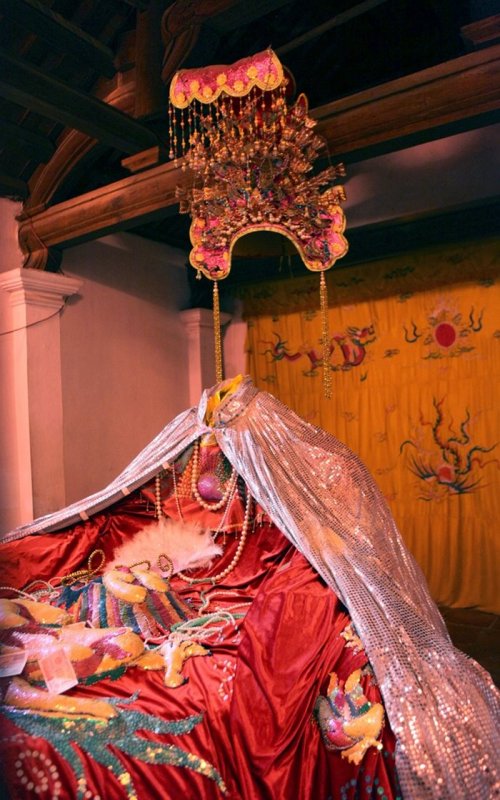 The stone statue of My Chau lost her head in the am. Photo: Zing
Visitors coming here often think that touching the stone slab of My Chau statue can bring good luck and health. From My Chau am, visitors going deep inside will see Bao Son Pagoda, where there is a pure space and many Buddha statues with many unique poses and expressions. 

Archaeological artifacts display area
This area is the place to display the artifacts excavated in Co Loa citadel . Magic crossbows, ancient maps and other artifacts are solemnly displayed, helping visitors better understand the history and civilization of Au Lac worship at this place.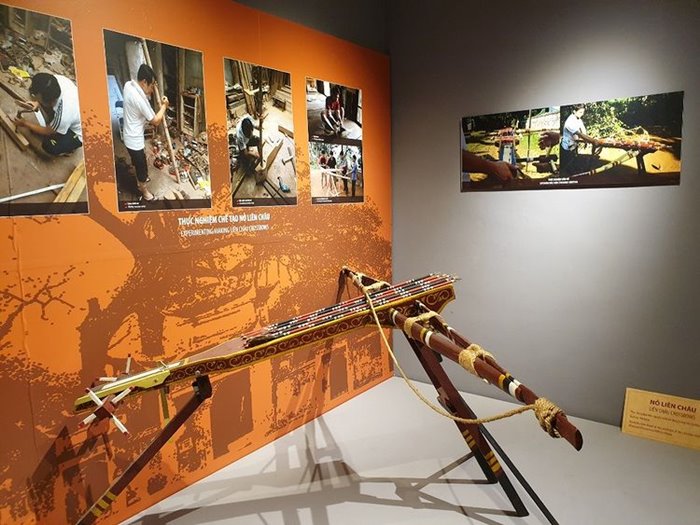 The exhibition area is very attractive to visitors. Photo: @blissbio_offical

Experience of checking-in to Co Loa citadel, traveling believers should know 
To admire Co Loa citadel with its most perfect beauty as well as participate in special activities held here, the check-in time is something you should note. The most perfect time to go to Co Loa is spring, when the atmosphere is full of festivals and the scenery here is also the most beautiful. Especially, if possible, go to Co Loa and on the 4, 5 and 6 of the first lunar month to participate in Co Loa festival with many special activities. In addition, at Co Loa citadel on the 1st, 6th, 11th, 16th, 21st and 26th of the lunar calendar every month, there will be an activity called "Xa Market" where people gather and sell very unique items. .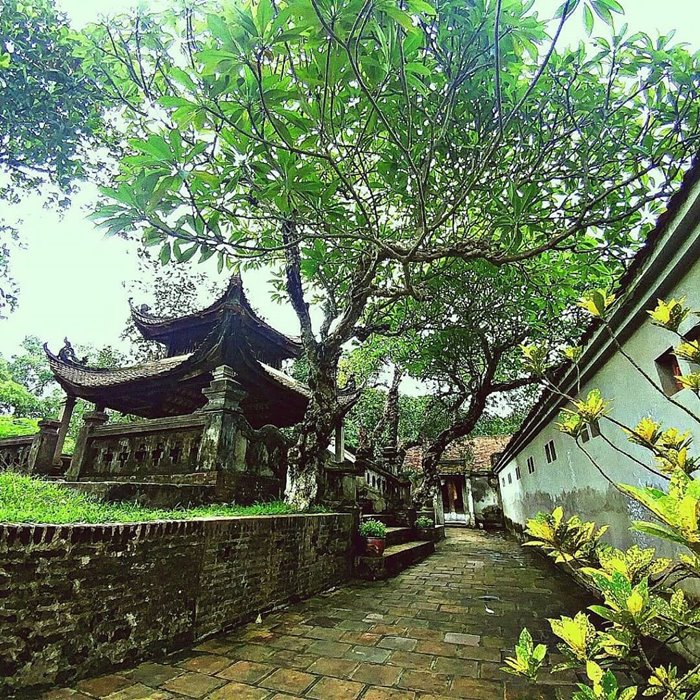 Should come to Co Loa in spring to admire the most beautiful scenery. Photo: wecheckinvn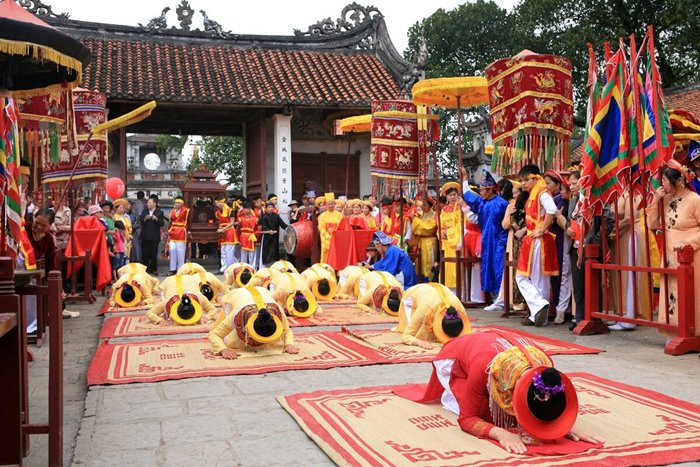 The festival in Co Loa takes place in January. Photo: Vnexpress
From the center of Hanoi, if you want to go to Co Loa citadel, you can travel by motorbike, car or take a bus. If you take the bus, choose bus number 46 for the route from My Dinh to Dong Anh for 8,000 VND / way. In addition, trips 15, 17, 43, 59, 65 also stop at Co Loa junction, you can walk or take a motorbike taxi to Co Loa tourist area with a distance of 1km.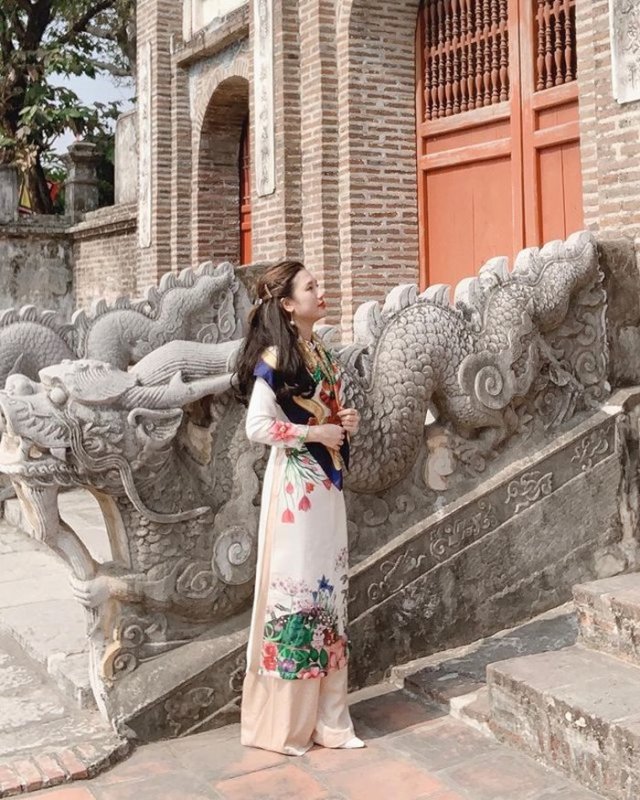 You can get to Co Loa by bus, motorbike or car. Photo: @vickyhuong1102
When you come to Co Loa, besides visiting and learning about culture and history, you also do not forget to experience the food. In Co Loa, there is a very famous specialty of Mai Trang vermicelli or the divine Trai and salt porridge. In addition, the snail shops or snack shops around Co Loa are also very busy enough for you to do a full-fledged food tour after exploring the ancient citadel.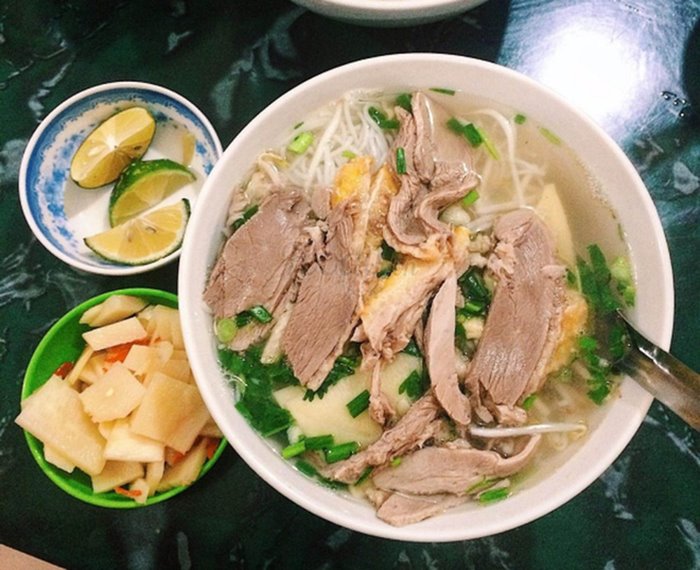 Bun Mai Trang is famous in Co Loa citadel. Photo: Channel 14
Co Loa Citadel is a cultural heritage that is evidence of the creativity of the ancient Vietnamese and is also an important spiritual destination in the lives and activities of local people. If you have the opportunity, come to Co Loa to immerse yourself in the historical sounds and feel better about the unique beauty of this famous ancient citadel. 
Photo: Internet 
TAG: