Top 6 Amusement Attractions in Ha Long
Ha Long is a city famous for tourism in Quang Ninh Province, Vietnam. Ha Long is a tourist city that is very famous and attracts many tourists from within and outside the country. Ha Long has also been recognized by Unesco as a world natural heritage site. In Ha Long Bay, there are also many large, small tourist areas which are famous and very strong corporations in Vietnam invested heavily in tourist areas, restaurants, amusement areas, services.... For you to know more about the tourist attractions in this famous tourist city in the world, please read the article Top 6 attractions in Ha Long below for more locations.
The amusement Sun Wheel Quang Ninh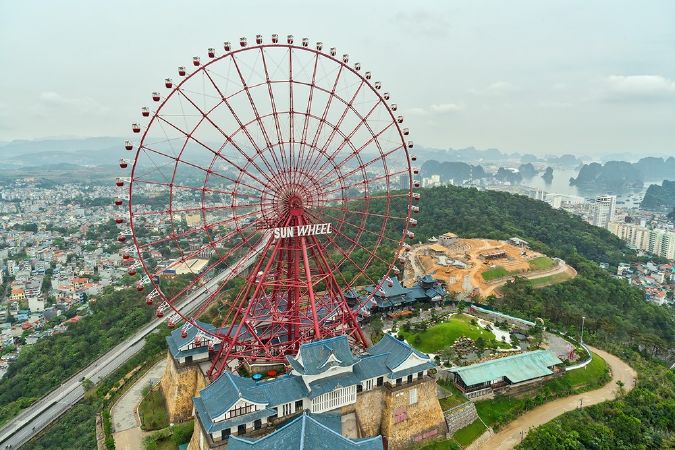 Sun Wheel Quang Ninh

Sun Wheel, also known as Quang Ninh Sun Spin play area, also belongs to the Sun World populations mentioned above, but is located separately on the three-Pass Hill (Hon Gai) and is connected to the Queen cable car line. High position 215m above sea level, when above the Sun Wheel rotation the highest point round, visitors can admire panoramic views of Halong Bay.

Address: Kieu, Hong Gai, ha Long, Quang Ninh.
-Opening Hours: 14h – 22h/from 2nd to 6th, 9h – 22h/7th and Sunday.
Quang Ninh Museum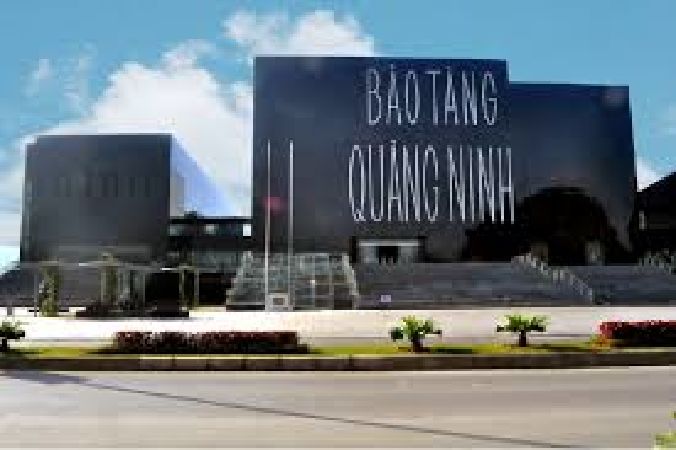 Quang Ninh Museum

Quang Ninh Museum where youth can be spoiled "live virtual ", the unique architecture here, from high stairs, to the black glass of the building block look like a giant mirror mysterious, additional illustration font write the museum impressive. With 3 large floors, this place helps you learn more about Quang Ninh land with the space of showcasing archaeological objects, marine ecosystems, simulating the history of the province through the historical period, simulating coal mining tunnel.

Address: Tran Quoc Nghii, Tuan Chau, Ha Long, Quang Ninh.
Opening Hours: 8h – 11h30, 13h30 – 17h00, open all weekdays except 2nd
Ha Long Night Market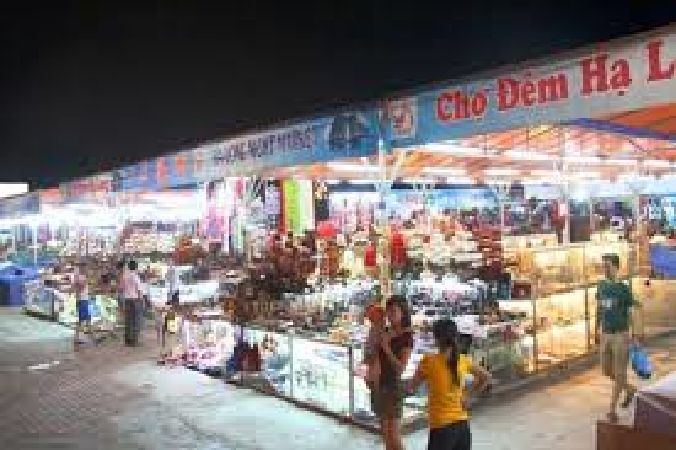 Ha Long Night Market

In addition to the fun activities during the daytime, what's the night about Halong? Try the night market in Ha Long. Is one of the most crowded, low-rise venues at night, with over 100 large, small booth divided into 2 levels. The 1st floor is mainly about the booth of shoes, bags, souvenirs, but on the 2nd floor visitors can buy Halong specialties such as dried seafood, confectionery,...
Address: Ha Long Marine Avenue, Bai Chay, ha Long, Quang Ninh.
Opening hour: 18h – 24h
Funny Art ha Long Painting Museum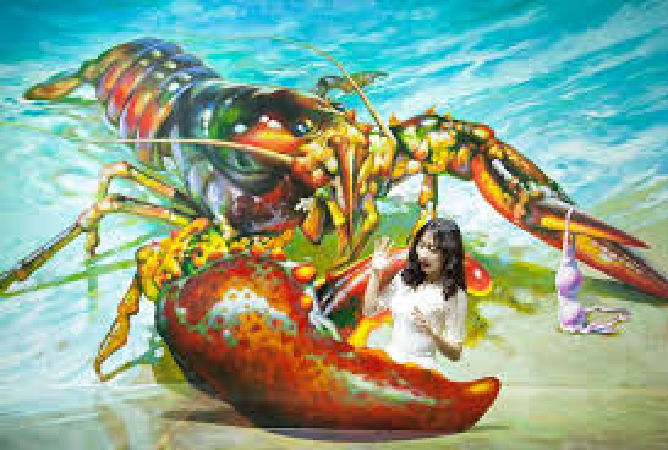 Funny Art ha Long Painting Museum

The special feature of this Bai Chay Beach is that over 40 3D paintings use a multi-dimensional effect and optical illusion on topics: Parody, Aquarium, adventure, Fauna,... Guests at Funny Art Museum will have photographs for 1-0-2.
Address: Marine Plaza commercial center, Hung Thang urban area, Bai Chay, ha Long, Quang Ninh.
Opening hour: 9h – 22h
Ha Long Old Quarter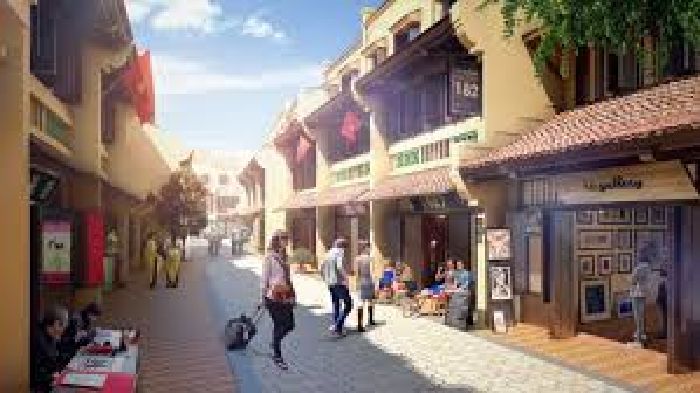 Ha Long Old Quarter

To Halong Old Street, also known as Little VietNam, visitors will see the reproduction of Hoi An ancient town and Hanoi Old Quarter in a very subtle way. The architecture here is designed to form a small, antique walkway, which is just around the corner and controuses with the modern neighborhood outside.
Address: Halong Road, Bai Chay, ha Long, Quang Ninh
Opening hours: 24/24h
Ha Long Park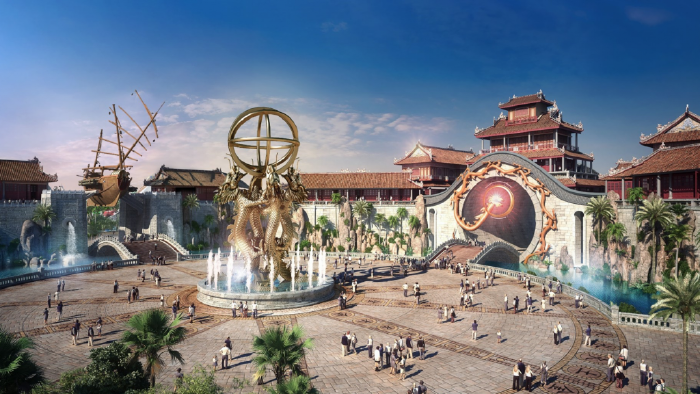 Ha Long Park

Come here, you are exploring two of Southeast Asia's largest game parks:
-Dragon Park Game park: adventure-themed park.
-Water Park – Typhoon Water Park.
After a comfortable play at the 2 game parks, visitors continue to take part in the Queen cable car line with 2 records world Guiness – the highest cable car and the largest accommodating cabin. From this altitude, visitors are admired the panoramic view of Majestic ha Long bay, Majesty, magnificent.
Address: Halong Road, Bai Chay, ha Long, Quang Ninh
Ha long
ha long tourist location
ha long tourism area
ha Long Bay
TAG: