Yok Don National Park – a dream place in the middle of a thousand for nature lovers
Traveling to Yok Don National Park, you will enjoy a true green world, ride an elephant walking among the thousands, watch the vast natural world, cross the rolling Serepok river flowing day and night or gather around Wine jars need to hear the village elders tell about the old legends. 
Yok Don National Park is a place that hides many interesting things that attract not only scientists but also nature-loving travelers. This place attracts moving souls with its unspoiled natural scenery, diverse biological world, and fresh and peaceful space. If you are looking to enjoy a true "back to the forest" trip and discover the culture and identity of the Central Highlands people, you should definitely not miss Yok Don National Park when coming to Dak Lak and Dak Nong.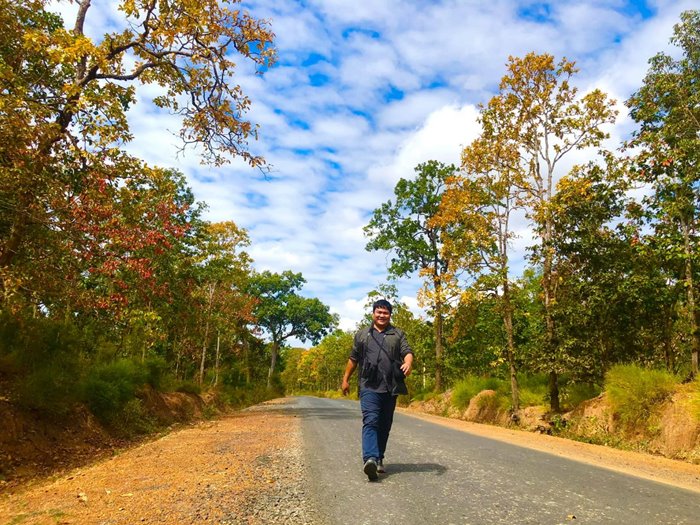 Yok Don National Park is a great destination for nature lovers. Photo: Hiep Hoera.
About Yok Don National Park
Yok Don National Park is located in two provinces, Dak Nong and Dak Lak, with an extremely large area. This place is located about 40km from the center of Buon Ma Thuot city to the North. The total area of ​​Yok Don National Park is 115,545 ha. The characteristics of the ecosystem here are the forests of the dipterocarp forest ecosystem, interspersed with green forests, dusty forests with a lot of precious wood.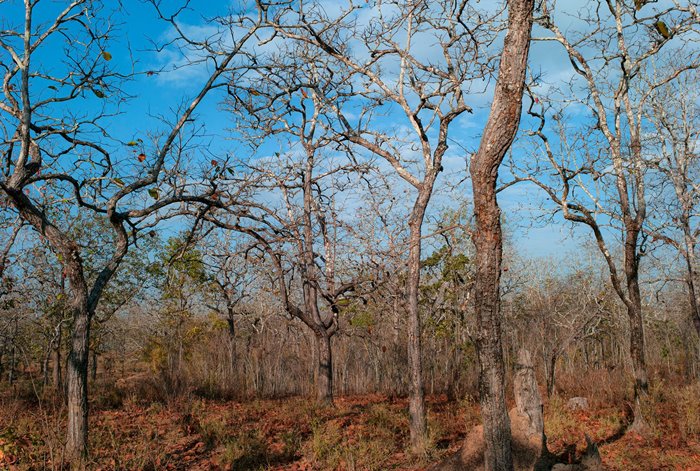 The ecosystem here is characterized by a unique dipterocarp forest. FB/Yok Don National Park

The terrain of Yok Don National Park is relatively flat, with only two most prominent mountains, Yok Don and Reheng. The primeval forest in Yok Don accounts for 90% of the area, so this cradle is also an ideal habitat for plants and animals. Scientists said that in Yok Don, there are 67 species of mammals, 46 species of reptiles, 100 species of insects, 15 species of amphibians and especially a diverse bird world with more than 196 species. The flora here is equally diverse with 464 species, of which there are only 23 species of orchid with all kinds of brilliant colors.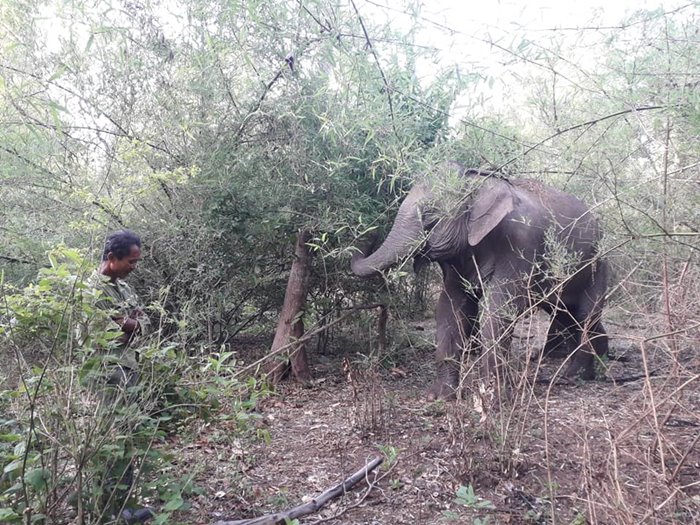 This place owns hundreds of precious species of flora/animals. Photo: FB/Yok Don National Park
The flora and fauna in Yok Don National Park are not only diverse but also very typical, it has been discovered that there are 37 rare and precious animals, of which 17 species have been listed in the world's red book such as pheasant. , peacocks, starlings, phoenixes, elephants, buffalos, chamois, twisted horned cows, star deer… Especially, Yok Don National Park is also the only place in our country where a large number of iguanas are concentrated. , bison, leopard, deer.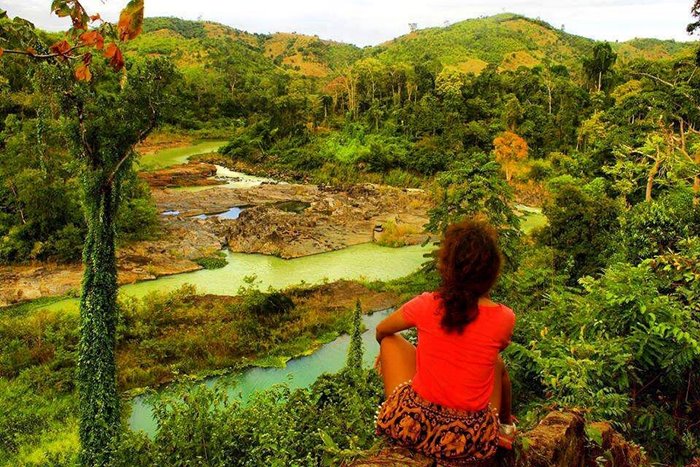 The diverse landscape and ecosystem is the reason why many tourists come to Yok Don. Photo: @twobirdsbreakingfree
>See more:   Gia Nghia tea hill in Dak Nong – the perfect background for shimmering photoshoots
Experiences that should not be missed when coming to Yok Don National Park 

Explore the diverse ecosystem 
As one of the national parks with the most diverse ecosystems in Vietnam and Southeast Asia, when you come to Yok Don , you will certainly not miss the opportunity to explore the wonderful natural world of this place. . Currently, Yok Don National Park has three main areas: special protection area, restoration area and administrative service area. In which tourists will be discovered in the administrative service area with an area of ​​​​about 5 hectares.
Here visitors can comfortably admire the natural world with beautiful scenery, and rich flora and fauna. Especially the picturesque dipterocarp forests in the dry season or the experience of bird watching and bird photography here is something that always makes visitors excited and curious.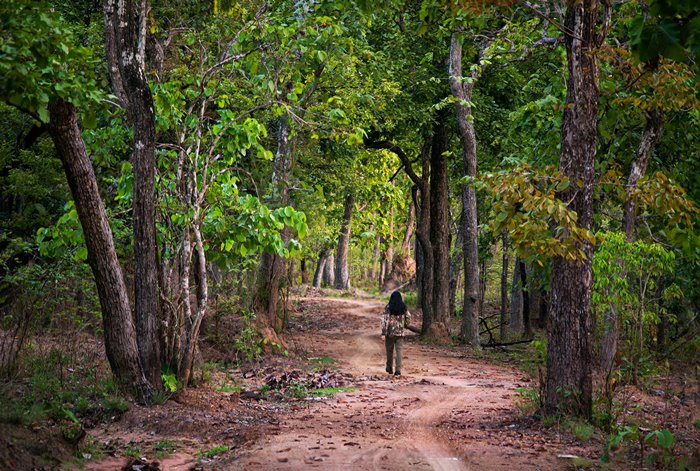 Walking in the middle of the jungle Photo: FB/Yok Don National Park

Trekking Yok Don peak
Yok Don Peak is the highest mountain in the national park and is also the destination of trekking enthusiasts. The road to conquer as well as the view from the top of the mountain will make you fall in love, especially the feeling of being able to zoom your eyes far away and capture a vast and endless mountainous region is a great experience that will make you difficult. can forget.
In addition to conquering the top of the mountain, you can also see the famous Bay Tren waterfall , where there are 7 waterfalls facing the legendary Serepok stream and waterfall bathing, or go fishing by canoe. Because it is a forest trekking route, you will need to prepare support equipment and guides for a smooth trip.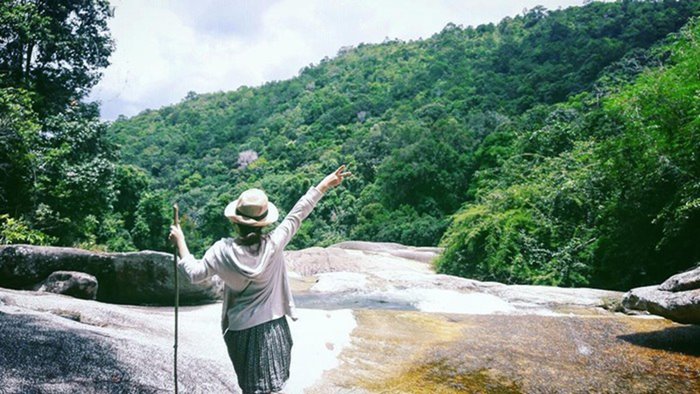 Crossing majestic waterfalls on the trekking route. Photo: Asia Travel

Riding an elephant in the middle of the jungle 
Yok Don National Park has the largest number of elephants in the country and especially the elephants here are extremely friendly, so when you check-in here, you can experience elephant riding to see the jungle, cross the Serepok river or follow rangers to learn to manage elephants. Touching the lovely elephants with their own eyes, riding on their backs, learning about their eating habits or the secret to controlling elephants is a particularly interesting experience that can only be found at Yok Don.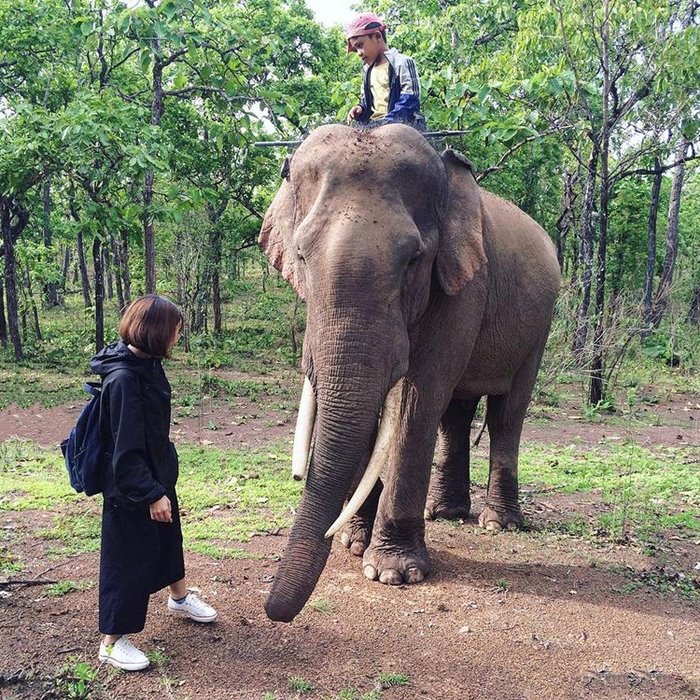 Elephants in Yok Don have the most in the country. Photo: @cafe.dang

Experience indigenous culture 
Coming to Yok Don National Park, visitors will also have the opportunity to discover the unique culture of ethnic minorities in the Central Highlands such as Ede, M'Nong, and Laos. traditional stilt houses, explore the daily life of the people. In particular, unique cultural activities such as dances or performances of traditional musical instruments of the people such as gongs, gongs, T'rung, Chinh K'ram, flap flute, Dinh Puoc, will make you passion. The cuisine of the indigenous people is also a special cultural feature, don't forget to taste the wild meat, the unique forest vegetables of the people to have more interesting experiences.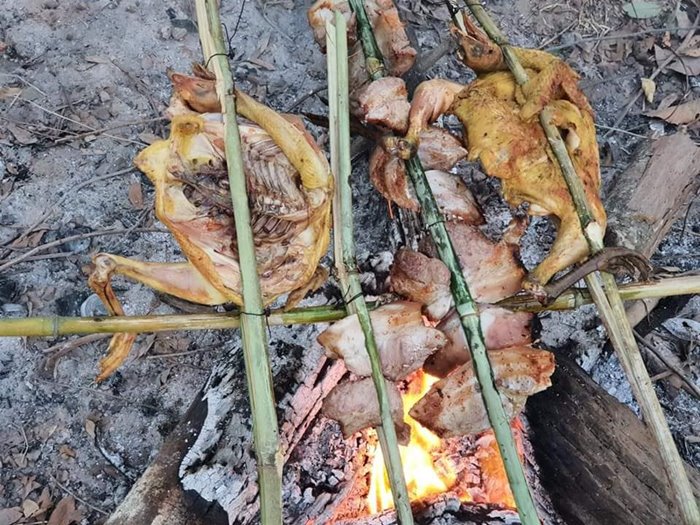 The cuisine of the jungle is simple but attractive. Photo: FB/Yok Don National Park
Pocket travel experience Yok Don National Park is extremely useful 

Check-in time 
With the characteristics of mountainous terrain, the most ideal time to come to Yok Don National Park is the dry season from November to May, this is the time when the weather is dry and convenient for you to explore nature as well as carry out activities. trekking activities, experiences. In the rainy season the roads will be slippery and much more dangerous.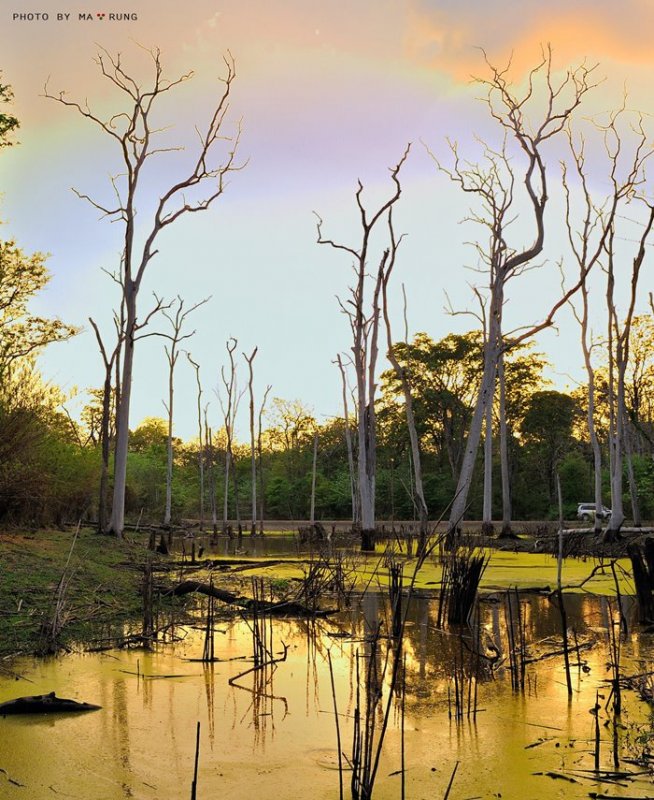 The best time to travel to Yok Don is the dry season. Photo: Forest Ghost
Move
First you need to update your travel experience, from other places you can take a plane or car to Buon Ma Thuot and then rent a motorbike to move 40km further north to Yok Don. The price of motorbike rental in Buon Ma Thuot is only from 80,000 to 100,000 VND/car. 
From the center of Buon Ma Thuot, you move in the direction of Le Duan street to National Highway 14 and then continue your journey through Giai Phong, Y Ngong, Nguyen Thi Dinh streets, DT618 roads, cross bridge 4, go to provincial road 1 and move further. 2.5km will arrive. The road to Yok Don is not difficult, so you can move quite gently.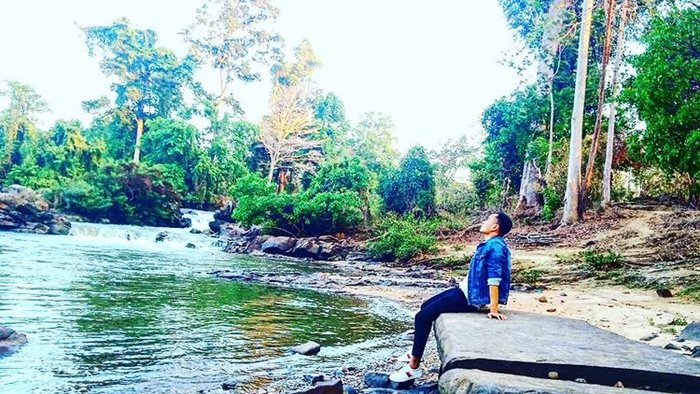 The road to Yok Don is very convenient. Photo:@Thong_ky_cuc

Price list of some experience activities
Price list of Yok Don National Park:
– Entrance ticket: 60,000 VND/person, students will be reduced to 20,000 VND.
– Elephant ride ticket: VND 800,000/person for half a day and VND 1400,000 for a full day.
– Bird watching ticket: 300,000 VND/person for 3 hours.
– If renting a motorboat, a dugout boat costs 400,000 VND for a boat from 2 to 3 people.
– Half day camping ticket: 600,000 VND/day.
– If hiring a guide, the cost is from 450,000 VND to 600,000 VND.
Note: The above fare information is for reference only because depending on the time the national park may change, Dak Nong travel experience you can refer to is to contact the national park management board and update the price list. Latest tickets to stay active in the journey.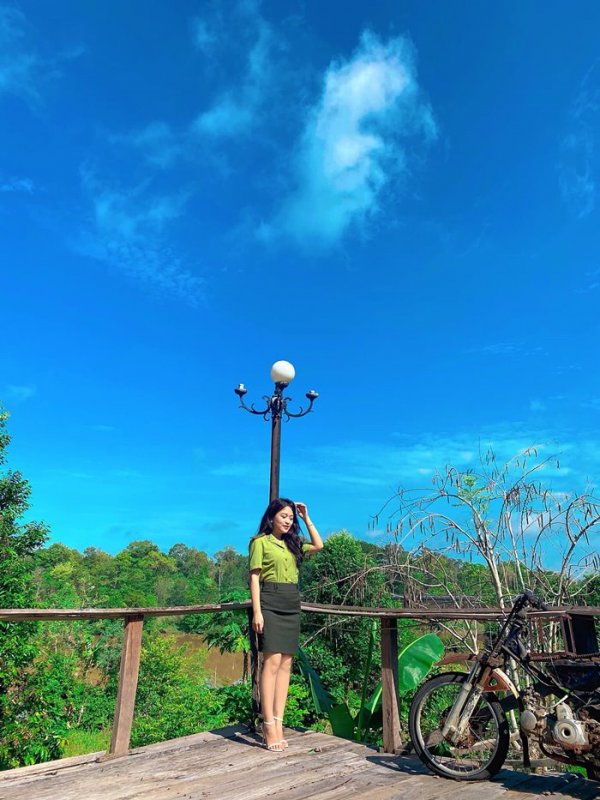 Yok Don National Park has a fee to visit. Photo: Thuy Duyen

Yok Don National Park is a great world for nature lovers and explorers. The legendary land with immense old forests, simple stilt houses among thousands of forest trees, ecstatic wine yeast and many mysterious legends will be an interesting stop in your journey to discover the Central Highlands. . 
Photo: Internet 
TAG: