Sticky rice from the forest fruit causes a "fever" in the middle of the capital
Sticky rice fillings are very rich, greasy but not boring. In the filing season, black sticky rice is often selected in the menu of weddings, weddings…
In Vietnam, there are many delicious and familiar sticky rice dishes such as Xeo sticky rice, corn sticky rice, steamed sticky rice, Gac sticky rice, five-color sticky rice, etc. Coming to ethnic groups in the Northeast, sticky rice fillings also cause nostalgia in food. guests by the sweet, nutty, and greasy taste of the filling.
With a unique flavor, sticky rice has become a familiar dish in the daily life of people in Cao Bang. In recent years, this dish is also popular in Hanoi.
Cao Bang fillings usually have two types: black fillings and white fillings. The white filling when ripe usually turns from green to straw yellow and will fall off by itself, while the black filling is light green, when ripe it will gradually turn purple then purple black and it will not fall off by itself, but the picker has to use a pole to smash.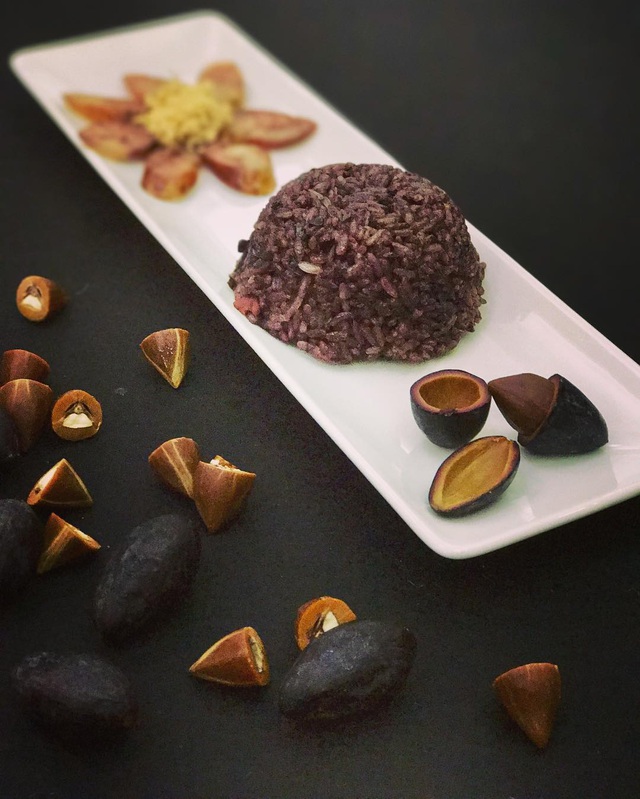 Cao Bang sticky rice is in the Top 100 typical dishes and specialties of Vietnam. (Photo: dungkims).
Black filling often has a strange, fleshy, delicious taste, so it is more commonly used. There are two types of black fillings: sticky fillings and flat fillings. Normally, people often choose sticky rice fillings for sticky rice because it has a fleshy, sweet taste, and the meat is soft, not hard and crispy like ordinary fillings. Must choose the type of sticky fillings that have a deep purple color, fresh fruit, sticky top of the stem, tight, glossy, smooth skin without blistering.
Sticky fillings must be cooked fillings that will be soaked in warm water about 30 degrees to soften. After being washed and soaked for 8-10 hours, fragrant glutinous rice is put in a pot, mixed with fillings, and cooked for about 30 minutes until cooked.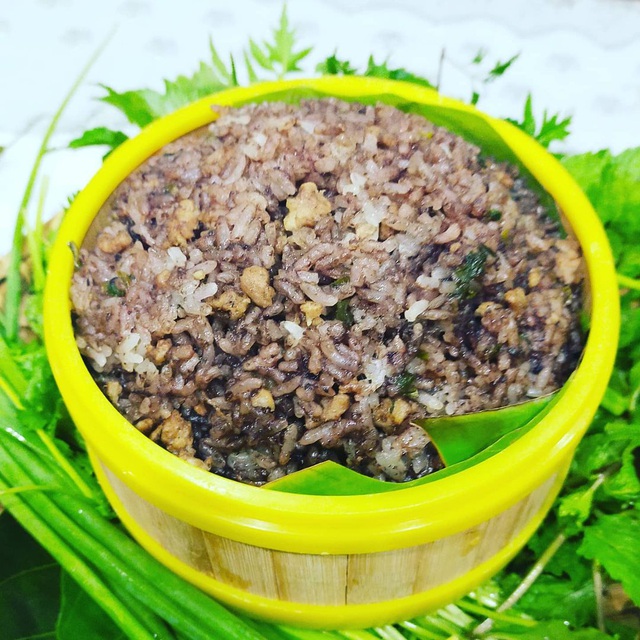 Sticky sticky rice has a particularly delicious taste. (Photo: supportcongdulich).
Sticky sticky rice fillings are flexible, fragrant, do not stick to your hands, and come out on a pretty pink purple plate. Sticky rice filling is best when eaten with black sesame salt or Cao Bang sausage. The aroma of sticky sticky rice is mixed with the fleshy, greasy, nutrient-rich taste of the forest fillings, so eating a lot is not boring.
This is a familiar dish of the Tay and Nung ethnic groups in Cao Bang. The dish went from the village, down the street and now becomes an indispensable specialty in the trays when the filling season comes.
Sticky rice, a typical dish of Cao Bang people, has been announced by the Vietnam Record Association – Vietnam Record Organization in the list of top 100 typical dishes and specialties of Vietnam.
TAG: