Find peaceful nature in the largest lotus field in Quang
 During the stressful epidemic season, it is impossible to travel far, Tra Ly lotus field (Quang Nam) is a great choice for locals on these hot summer days.
Every year when summer comes with the sound of cicadas, it is also the time to signal a blooming lotus season in the fields throughout the homeland of Vietnam. Many lotus fields fascinate young people, coming to capture the most beautiful moments of the lotus petals in the most beautiful season.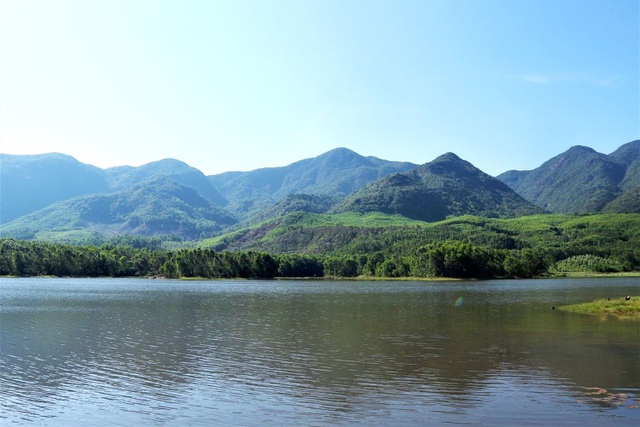 The lotus field is about 2 km from the residential area. This place is almost unspoiled, pure nature with poetic and mysterious scenes.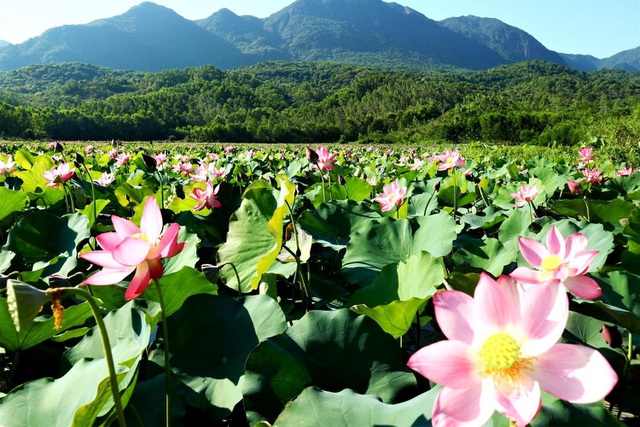 Tra Ly – Dong Lon lotus field (Duy Son commune, Duy Xuyen district)…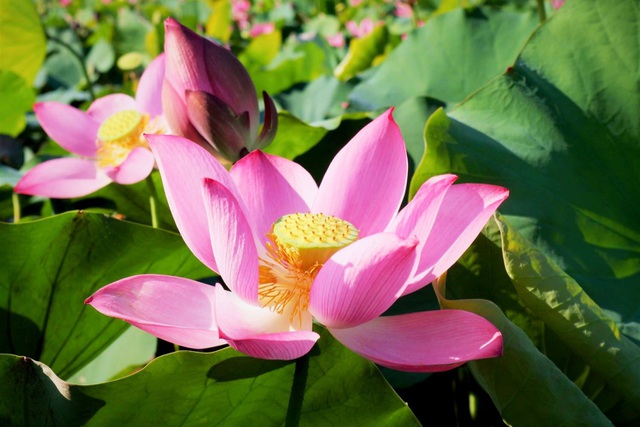 … is said to be the largest lotus lagoon in Quang Nam.
Tra Ly – Dong Lon belongs to Duy Son commune (Duy Xuyen district, Quang Nam). This is a mountainous commune, wild, quite few people live, but there are many interesting things that few people know about.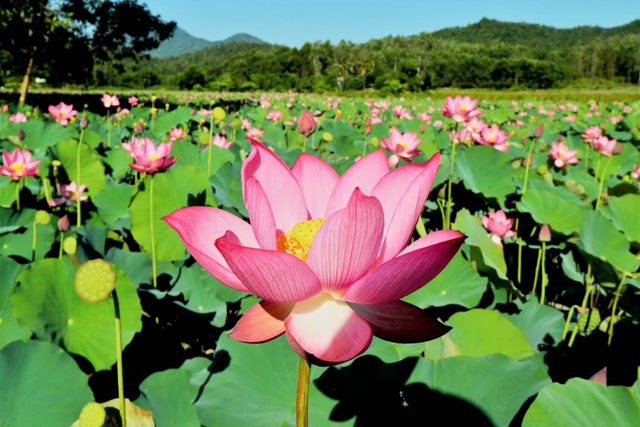 Coming here, visitors will be really overwhelmed with the lotus fields stretching along the mountainside, mixed with brilliant pink and green colors that adorn the natural landscape here.
Unlike other lotus lagoons, this place is almost untouched and natural when very few people know about it. Therefore, visitors coming here almost fully enjoy the beautiful beauty of each lotus petal reaching out to wake up.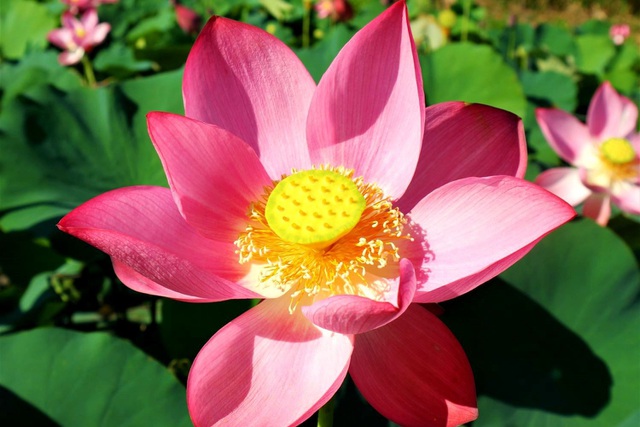 According to people, the best time to see the lotus is from the end of April to the end of June, the ideal time to see the beautiful lotus bloom is from 6-9am.
On one side is a field fragrant with the smell of ripe rice, on the other side is a magnificent mountain range. "Lost" in the middle of the lotus forest, many tourists are "sunstroke" by this pure Vietnamese beauty.
In the middle of the sweltering summer, standing in front of thousands of beautiful and brilliant lotuses, enjoying the sweet fragrance emanating from the lotus flowers, it feels so relaxing and peaceful.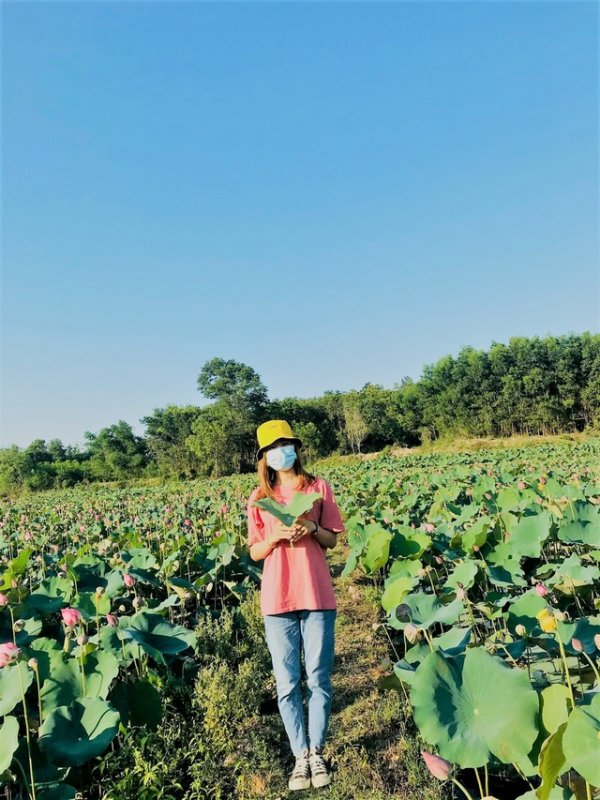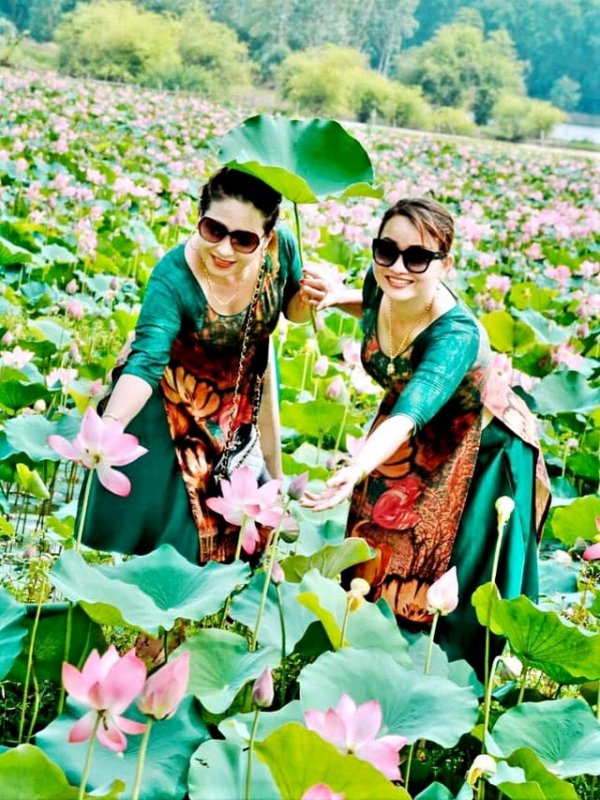 Tra Ly lotus season attracts visitors to "check in".
According to the villagers, the most beautiful time to see the lotus usually starts from 6-9 am, when the lotus petals bloom with the morning dew still glittering on the leaves and flowers.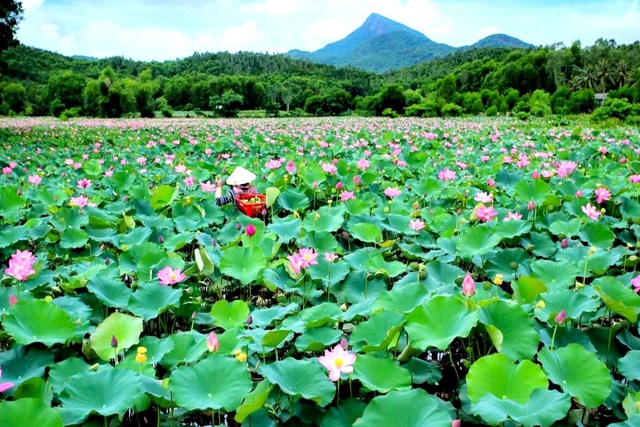 The peaceful, poetic nature is the ideal place for you to come to avoid the heat and "escape" the epidemic.
It is the purity and springtime of summer lotus that make young people tell each other to find an increasingly crowded lotus lake. If you have the opportunity to come here to immerse yourself in the brilliant pink color, you should not pick flowers without the permission of the garden owner, because each flower is a lotus, which is the main economic source of the people here. here.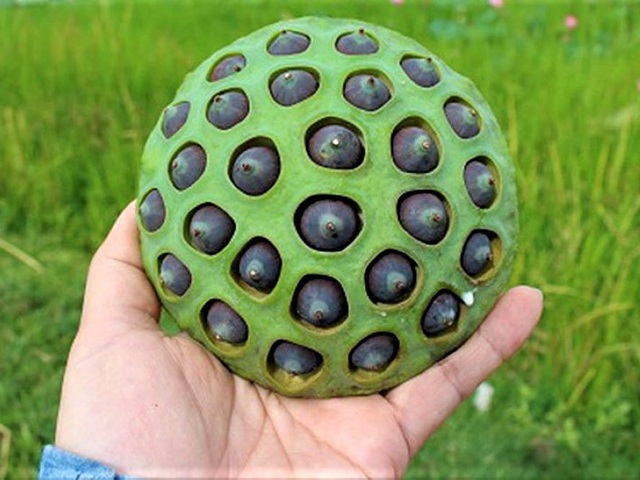 People here grow lotus for seeds. It was this work that helped them rise out of poverty in this mountainous area.
It also has the clear Da Lai lake, the road through the mountain leading to My Son temple and tower – a world cultural heritage. From here, visitors can also visit other destinations such as Duy Son hydroelectric eco-tourism site, the relic of Hon Tau – Quang Da Party Committee, admire the scenery of Hon Chong mountain, Phu Loc reservoir… near the lotus pond. Follow Dan trí
TAG: