The tourist attractions in the Central region in the summer are not going to be their own fault
The central region, the magical land full of sunshine and wind is also a great stop for you to enjoy endless summer days. This place is favored by nature with beautiful scenes, poetic beaches, and historical relics bearing the mark of time. 
Exciting summer days are always a great time to pack your bags and enjoy new experiences in new lands. This summer, the list of places and destinations for young people who are passionate about the discovery will be more open and interesting, especially, the Central region is a paradise for you to have memorable journeys. If you are in need of suggestions on the hottest summer destinations in Central Vietnam, then follow the suggestions below to pack up and enjoy a real trip.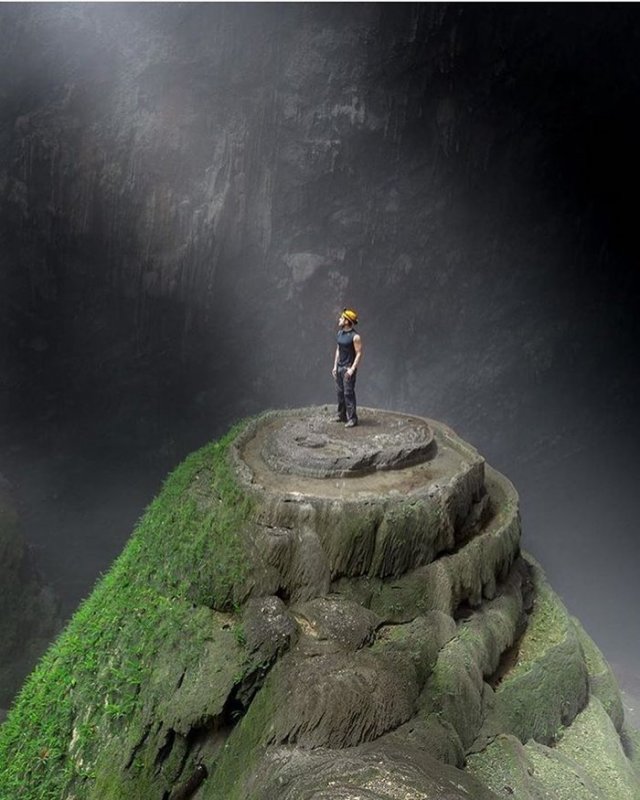 The Central region is a great land for summer trips. Photo: @gjaden
The most enthusiastically checked-in summer tourist destinations in Central Vietnam

1. Quang Binh 
Quang Binh is the top name in the list of popular summer tourist destinations in the Central region, not as popular as Da Nang or Hoi An, but Quang Binh still makes visitors fascinated by its own unique beauty. which can be. Come to Quang Binh in the summer, you should visit Phong Nha – Ke Bang National Park to admire the fantasy world in the ground of famous caves such as  Thien Duong cave, Phong Nha cave, or immerse yourself in the majestic natural scenery. of the jungle with trekking tours of Tu Lan, Hang Va, or the famous wonder of Son Doong.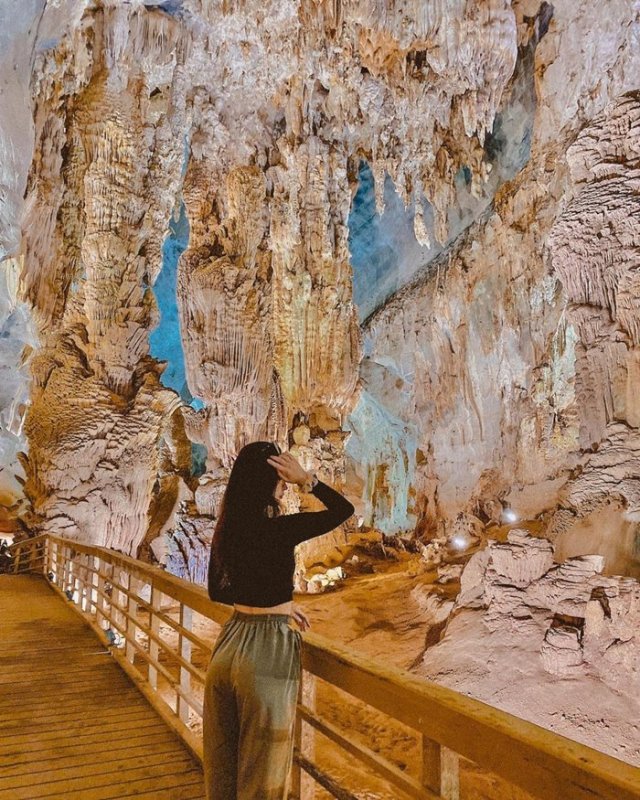 Paradise Cave is enchantingly beautiful Photo:@linhlinh.thai.96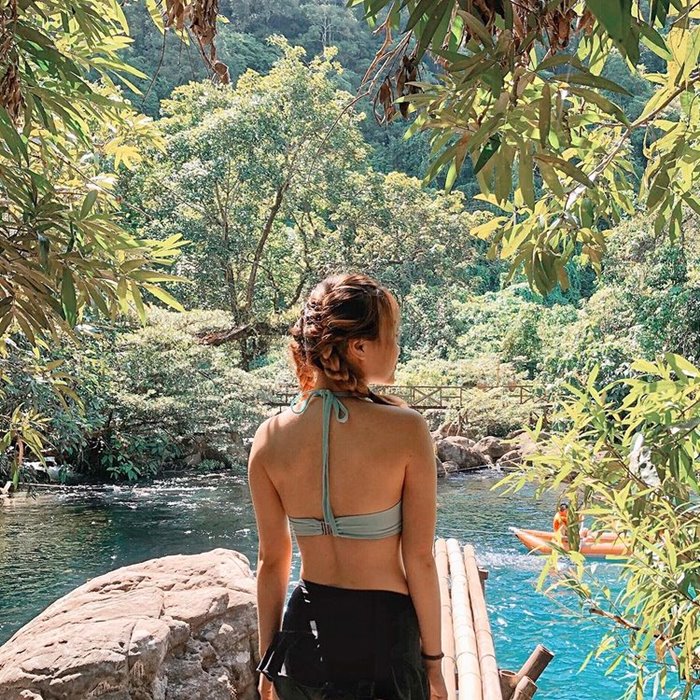 Mooc Spring is a wonderful meditation hall to avoid the heat. Photo:@hotline.pling

Quang Binh not only has Phong Nha, Son Doong but also many other attractive tourist destinations such as Quang Phu Sand Dunes, Da Nhay beach, Mooc spring… picturesque landscape. If you have time, you can visit Vung Chua – Yen Island to visit the grave of General Vo Nguyen Giap or check in the oldest temple in Central Hoang Phuc with more than 700 years old age.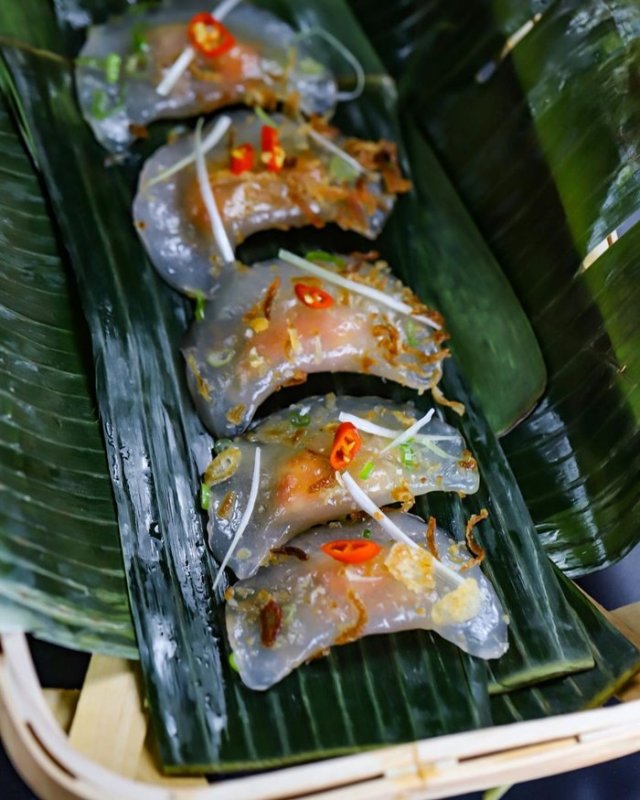 Filter cake is a rustic dish but has great taste. Photo:@catchows

Quang Binh also has a lot of attractive specialties for you to discover such as seafood, shrimp, crab, fish, crab, fresh squid, snakehead fish soup, filter cake, flexible potato… 

2. Hue 
If anyone still thinks Hue is boring, then you must be "outdated", this is one of the summer tourist destinations in Central Vietnam that is being checked in by young people because there are so many interesting things. taste. Hue had you certainly will not ignore the palaces, royal history imprints of the golden age resplendent as Citadel, Citadel, Tu Duc , Minh Mang Tomb , Thien Mu Pagoda.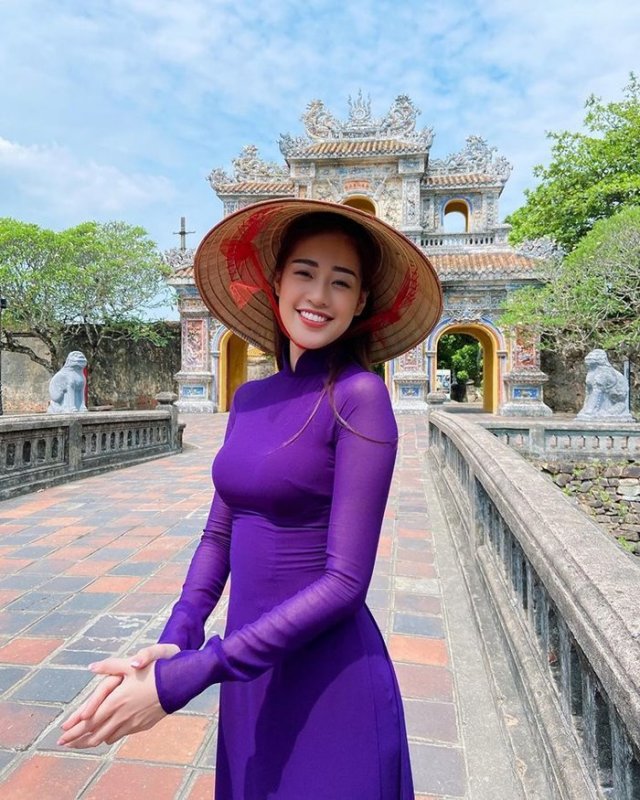 Hue is not boring but also very charming with many attractive destinations. Photo: Khanh Van

The beautiful Perfume River like a poem bending through the city also makes the beauty of this place more poetic. Summer comes, Hue becomes more beautiful and poetic because of the bright red blooming phoenix flowers, visit Quoc Hoc Hue to immerse in the innocent dream of a pure student age. 
In addition, Hue is also a super hot summer tourist destination in Central Vietnam because of great check-in points such as Cau Hai lagoon, Lang Co bay, Truoi lake, Mo stream, Canh Duong beach, beautiful resorts and resorts. dream…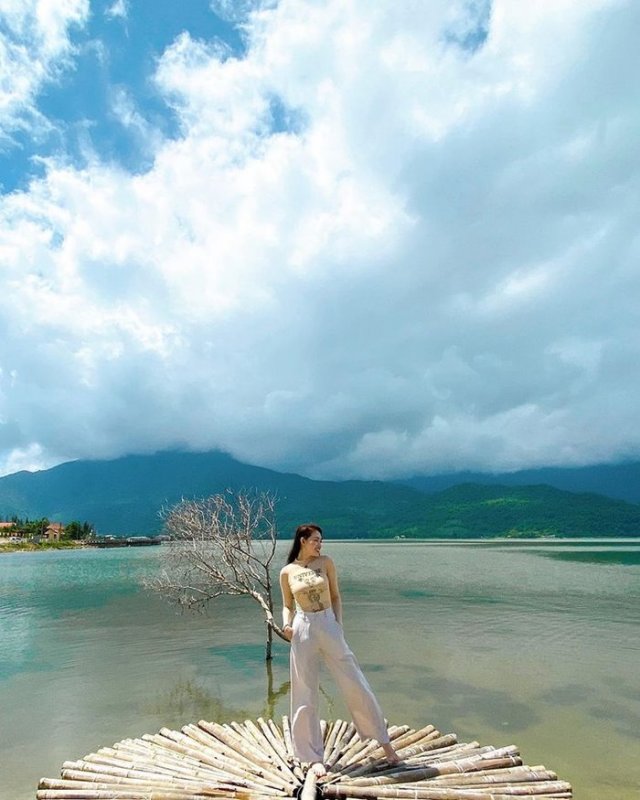 Lang Co, a wonderful place for summer days. Photo:@duongthaooo

Traveling to Hue in the summer, but forgetting to try the famous specialties of this place such as mussel rice, mussel vermicelli, beef vermicelli, Nam Pho soup, Tre, sour shrimp, immersed in the sweet taste of Hue sweet tea. The fragrant smell of Hue cakes must be a huge omission.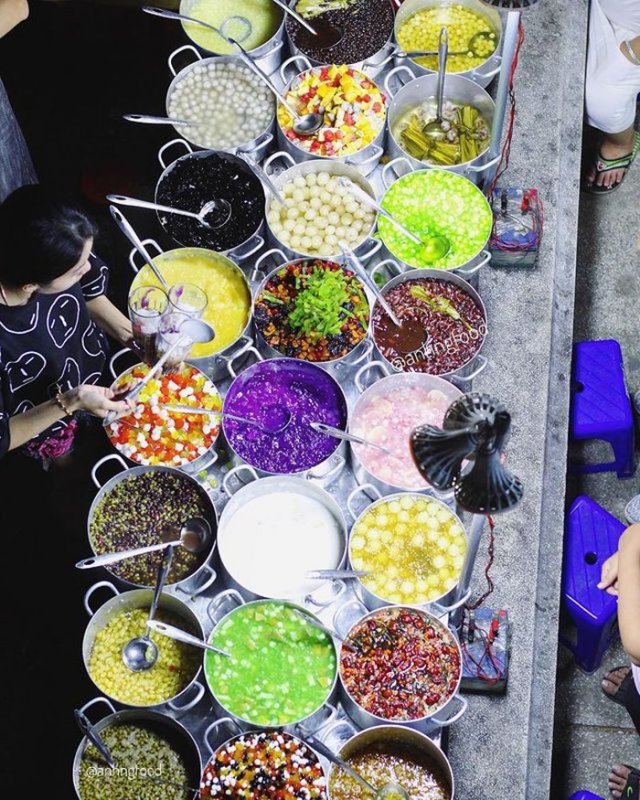 Che is a favorite dish in Hue in the summer. Photo:@ngocanhngxx

3. Da Nang 
The name Da Nang will definitely appear in the list of the hottest summer tourist destinations in the Central region because this is one of the most popular tourist capitals. In the summer of coming to Da Nang, you will not lack a place to play when this place converges many famous landscapes. You can come to Ba Na to enjoy the cool and refreshing atmosphere on the mountain of God, check-in the Golden Hand Bridge and get lost in the dreamy French town or check-in Son Tra with countless attractive destinations. such as Mui Nghe, Linh Ung pagoda, Ban Co peak, But beach, Obama rock beach, explore Son Tra forest…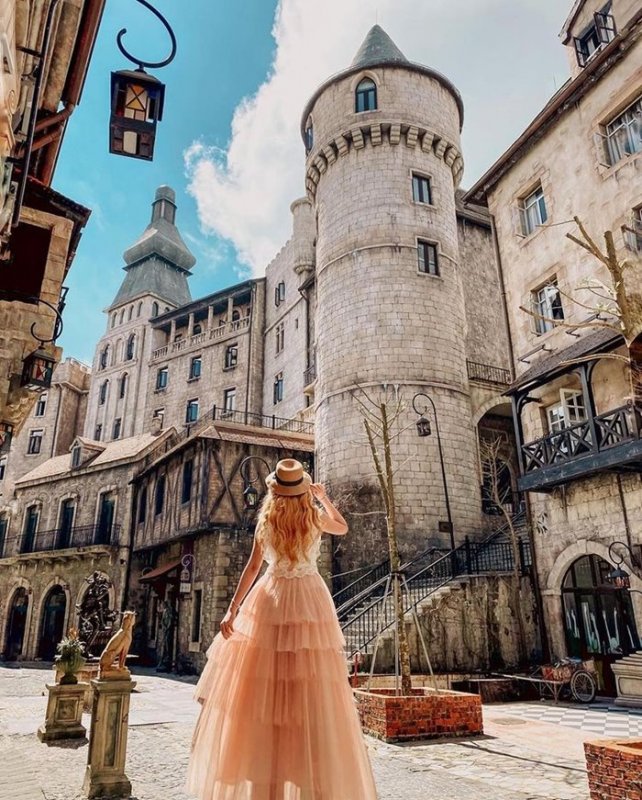 Ba Na is a summer paradise in Da Nang. Photo:@iamhp1712

Da Nang also has no shortage of beautiful beaches such as My Khe, Pham Van Dong which are already too famous. In particular, great summer destinations such as Than Tai mountain mineral springs, Luong stream or luxury resorts along the beaches are ideal destinations that you cannot ignore.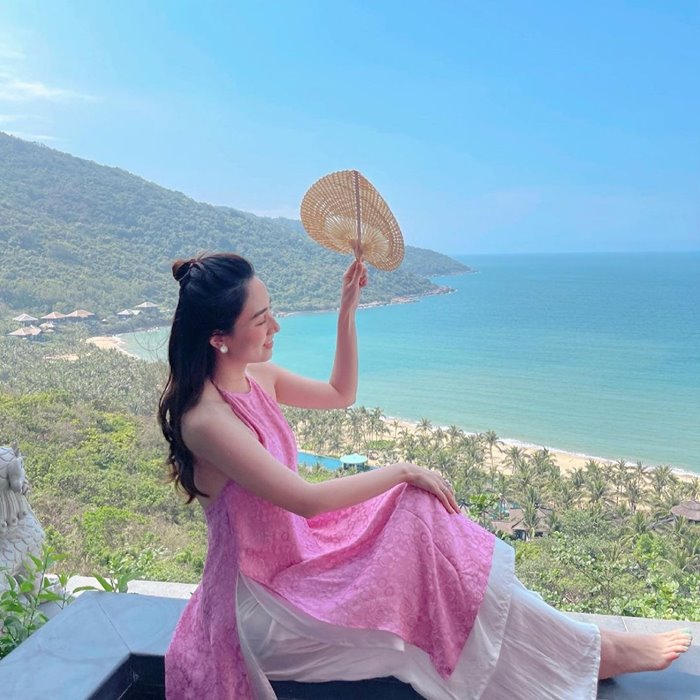 The sea in Da Nang is picturesque, Photo:@ngo.tramyy

Da Nang has many famous specialties for you to enjoy such as fish vermicelli, vermicelli, bun mam, banh beo, banh beo, Quang noodles, rice paper rolls with pork, Nam O fish salad, mixed jackfruit, snails and in Lots of fresh seafood. Especially, when coming to Da Nang in the summer, don't forget to enjoy the sweet and creamy pomegranate tea or cool buttercream ice cream to dispel the heat after a long journey.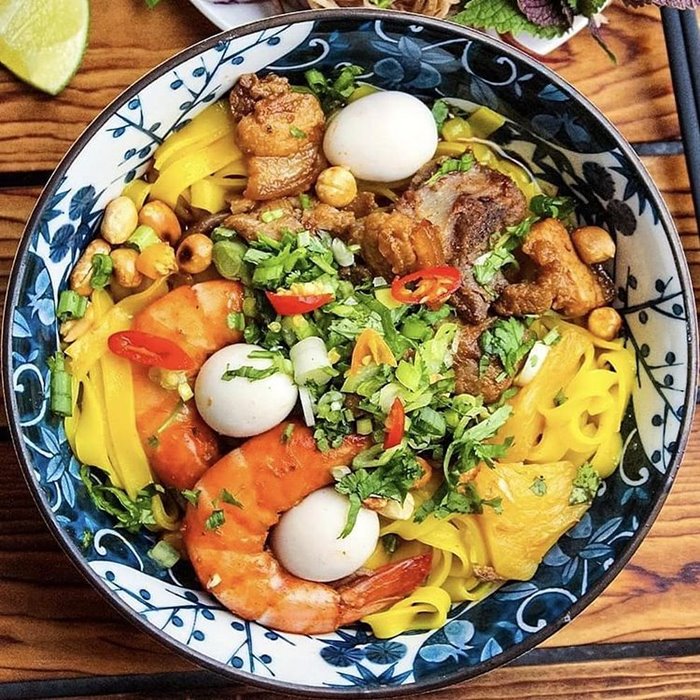 Quang noodle is a specialty of Da Nang. Photo:@saigon.hustle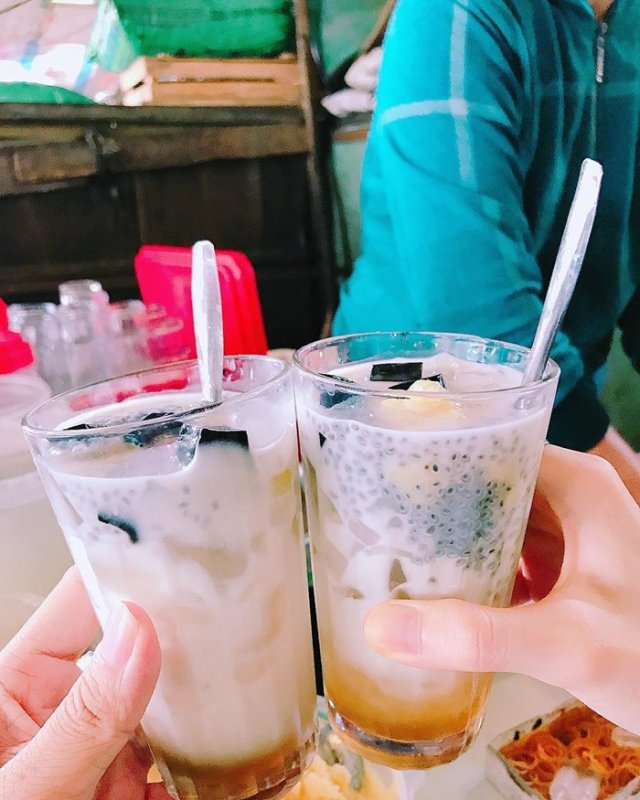 Come to Da Nang in the summer, don't forget to taste the pomegranate seed rub. Photo:@phamhaphu

4. Hoi An 
Not far from Da Nang is Hoi An, a summer tourist destination that is too familiar to tourists near and far. Hoi An in the summer days not only has golden walls, red and purple confetti blooming on the romantic Hoai river, but there is also a cool world at Bay Mau coconut forest, Cua Dai beach. Book a riverside resort and enjoy a relaxing vacation amidst the sea, sky and clouds in Hoi An will be an experience you will never forget.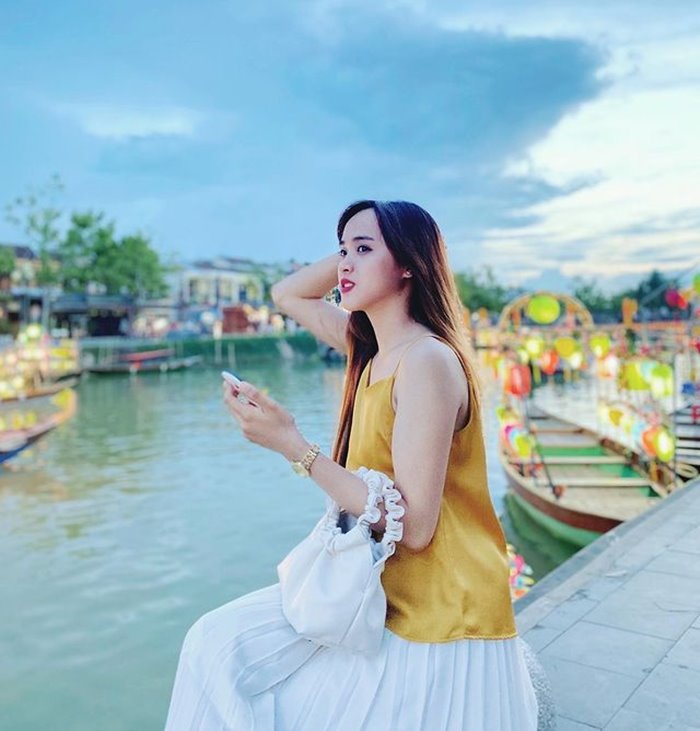 Hoi An is a very famous destination of Central Vietnam. Photo:@myngocle.9x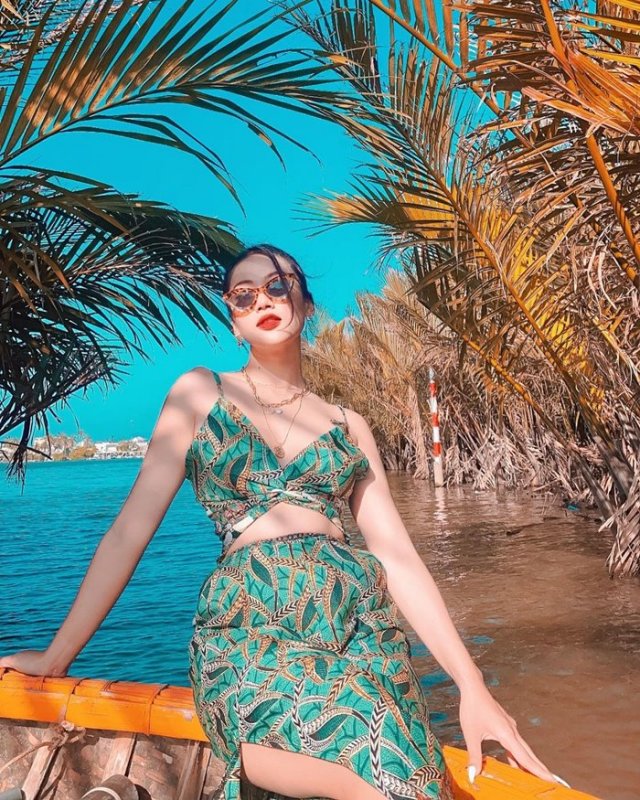 Bay Mau coconut forest is a very HOT check-in point in the summer in Hoi An. Photo:@muoi.cudau

Evening is a great time for you to explore Hoi An when traveling in the summer , at this time the weather is cool, the street lights up and there are countless delicious dishes waiting for you to enjoy. In addition to Ba Buoi chicken rice and Phuong bread, Hoi An also has many delicious dishes such as wet cake with grilled meat, tofu, Hoi An tea and especially the divine MOOT juice, the summer refreshment of Hoi An town .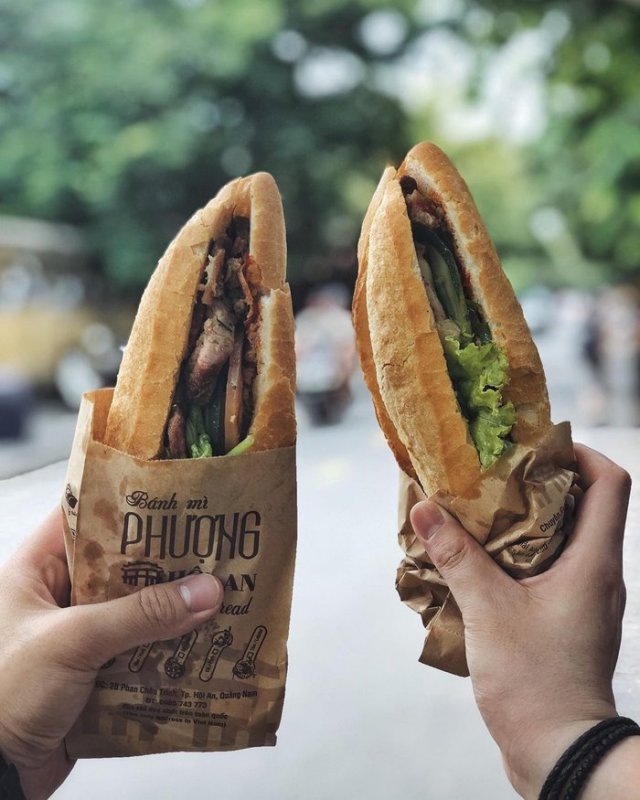 Phuong bread is a specialty of Hoi An. Photo:@raymond.yk_

5. Ly Son 
If you do not know which tourist destination in Central Vietnam to choose for your upcoming trip, do not hesitate to choose Ly Son, a peaceful paradise for you to chill and enjoy. Ly Son has a lot of great things for you to explore with beautiful check-in points such as Cau cave, To Vo Gate, Thoi Loi peak, King well, Hang pagoda, An Vinh village communal house, Am Linh Tu, Duc pagoda. …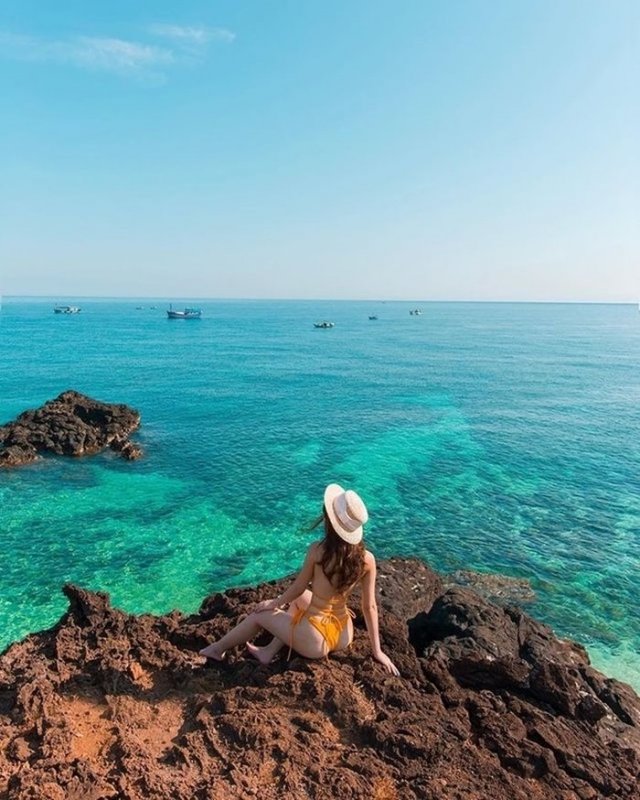 Ly Son, the peaceful sea paradise of Central Vietnam. Photo:@yanlovetravel
Ly Son beach on peaceful summer days with a high sky and white clouds will make you feel very peaceful and refreshing. Coming to Ly Son, you should not forget to enjoy the specialties of this place such as garlic salad, seaweed salad, Ly Son king crab, conch and attractive shrimp and squid.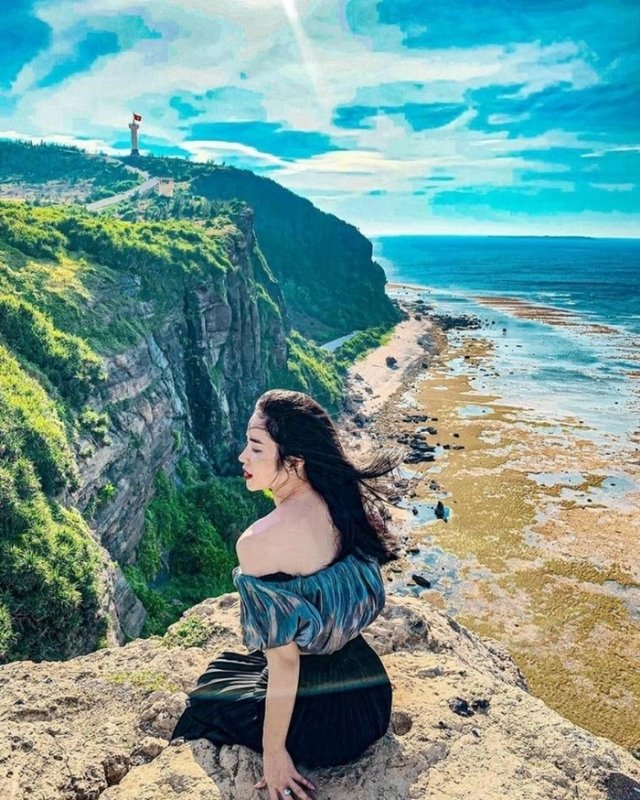 The top of Thoi Loi mountain is a familiar check-in point in Ly Son. Photo:@yanlovetravel2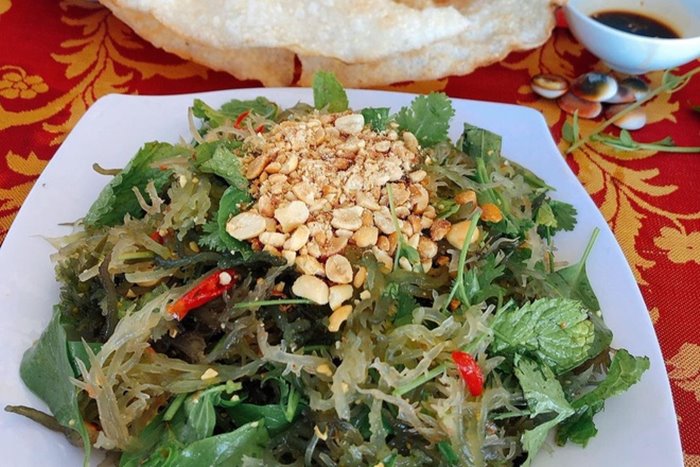 Seaweed salad is very famous in Ly Son. Photo: bestprice
6. Phu Yen 
The land of yellow flowers and green grass is also a great summer tourist destination in the Central region  when it is full of forests, seas, mountains and interesting cultural and historical features. Coming to Phu Yen in the summer, you can comfortably check-in and explore the poetic seas such as Tuy Hoa beach, Vung Ro bay, Xuan Dai bay, Bai Mon – Mui Dien, Bai Xep. In particular, the deserted islands such as Cu Lao Mai Nha, Hon Nua, Nhat Tu Son are great paradise for those who like to find a peaceful place to hide.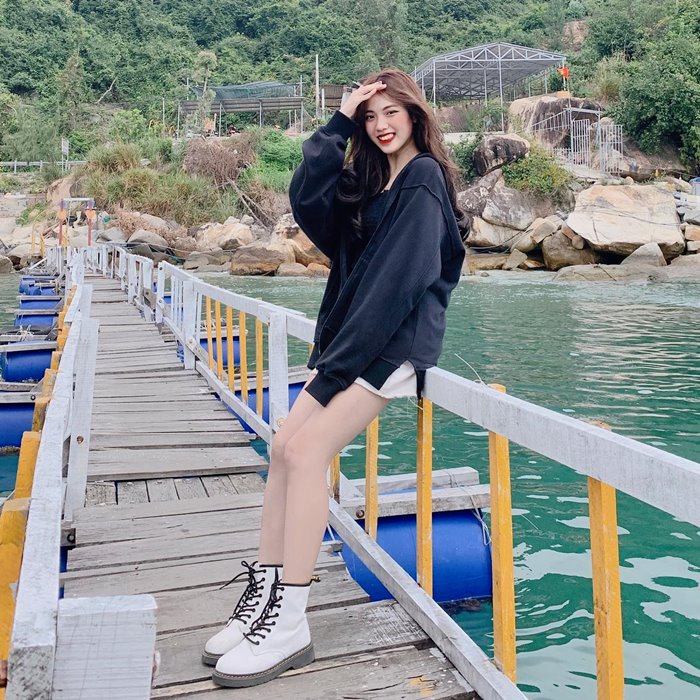 Vung Ro Bay possesses beautiful scenery. Photo:@hanhng.hhh

Other scenic spots such as Ganh Da Dia, Da Bia mountain, O Loan lagoon, Mang Lang ancient church, Nhan tower, Ong Cop bridge… are also great check-in points. Phu Yen cuisine is also one of the attractions for visitors because it has enough delicious dishes for you to enjoy such as tuna eyes, squid vermicelli, shallot soup, pork belly, and Mai fish salad. , no thunderstorm…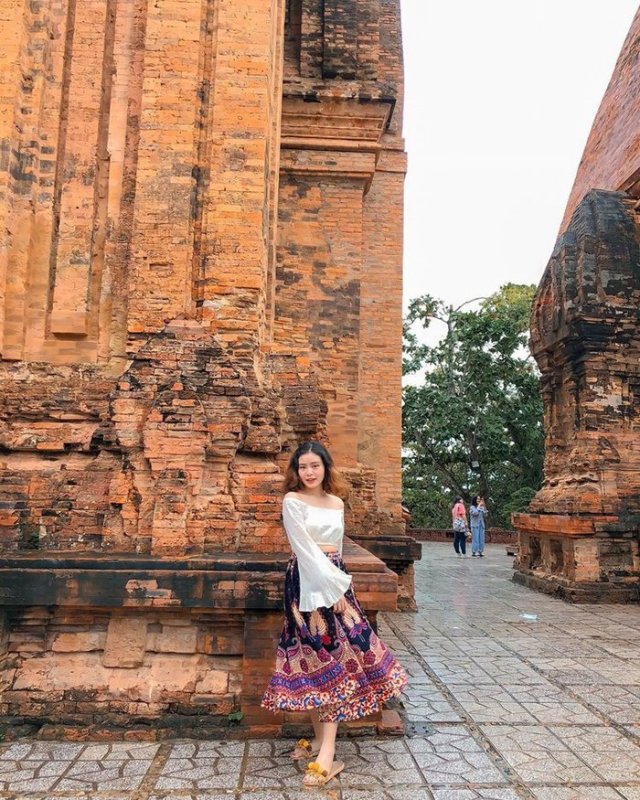 Nhan Tower of Phu Yen. Photo:@zoetr_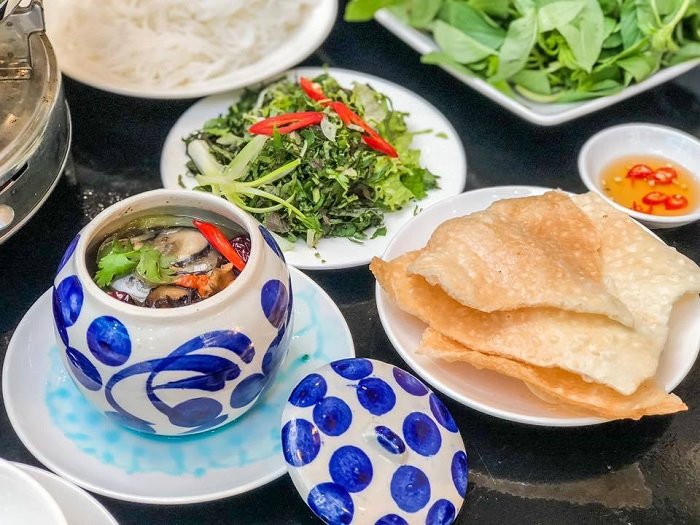 Tuna eyes is a very famous dish of Phu Yen. Photo:thodiaphuyen

In addition to the  above wonderful summer destinations in Central Vietnam , there are still many great names for you to discover on your trip. The Central region is beautiful everywhere, each place is a shape but all are beautiful and poetic. Do you already want to hit the road? 
Photo: Internet 
TAG: