Discover Hong Linh mountain – Hoan Chau is the first scenic spot in Ha Tinh
Hong Linh Mountain is known as a sacred symbol of the Ha Tinh people and is also a favorite tourist attraction of many tourists. Because when you come here, you will be immersed in nature, discover unique architectures, conquer majestic mountains, and many other interesting things. If you are also interested in this famous place, let's explore Hong Linh mountain through the article below right away.
A brief introduction about Hong Linh mountain
You may not know, Hong Linh mountain is also known by other names as Ngan Hong mountain, Ru Hong mountain,… This place was once known with the title Hoan Chau De Nhat Danh Thang and is also one of the places to visit. The most famous tourist destination is Ha Tinh. This mountain is located in Thien Loc commune, Can Loc, Ha Tinh, close to the Lam river, so Hong Linh mountain is considered the sacred soul of Ha Tinh river and mountain and is classified as one of the 21 most beautiful landscapes of the South during the Southern period. old.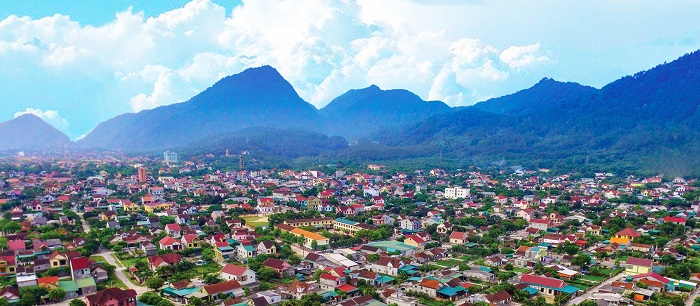 See the overall beauty of Hong Linh mountain range nui
Among the famous landmarks of Ha Tinh, Hong Linh mountain is one of the few destinations recorded in the Cuu Dinh Encyclopedia located in the ancient capital of Hue. Therefore, when setting foot to  discover Hong Linh mountain , visitors can not only visit and admire the scenery, but also learn about interesting historical information, as well as the formation process of Hong Linh mountain.
Time to explore Hong Linh mountain
Hong Linh Mountain is a natural tourist destination, so you can come here anytime. Each season will bring its own beauty, helping you to have different experiences. However, with  Ha Tinh's travel experience, it is best to come here in the fall, the temperature is cool, the natural trees change leaves, like wearing a dyed yellow shirt. This time is very suitable for those who love lightness and romance. Besides, autumn is also the time when there is less sudden rain, making your journey to discover Hong Linh mountain more convenient.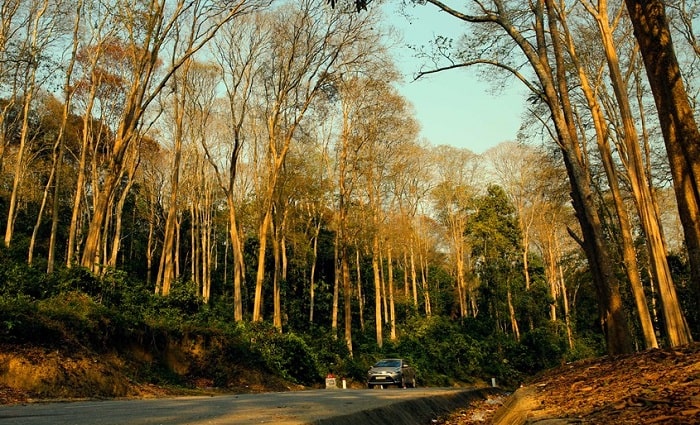 Autumn is the ideal time to plan a trip to Hong Linh Mountain
What's interesting about exploring Hong Linh mountain?
Hong Linh is like a diverse mountain and forest complex, with many undulating, high and low rocky peaks. According to ancient tradition, Hong Linh has 99 peaks, but in fact, only 60 peaks have been discovered, with different heights and areas, of which the highest peak is measured. about 676m. Setting foot on Hong Linh mountain, you will see that, in each mountain, there will be many other caves, streams, many ponds and lakes with clear water to see the bottom, … painting a picture of nature. beautiful mountains. Some beautiful caves in Hong Linh mountain area that you should consider such as: 12 Cua Cave, Cha Hai cave, Ham Rong field, Da Hang cave,… Or you can also spend time visiting the caves. Streams, ponds and lakes are located halfway up the mountain such as: Bau Tien, Vuc Nguyet, Nui Lan,… In general, Traveling to Hong Linh mountain  will bring countless interesting and memorable experiences for visitors.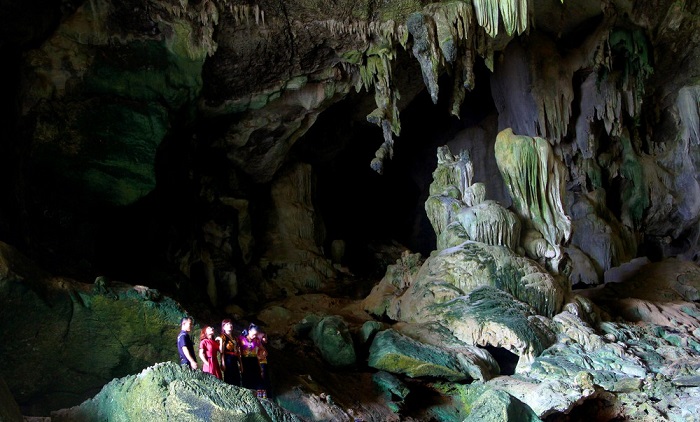 Explore the cave in the Hong Linh mountain range
Discovering Hong Linh mountain, you can not only visit the romantic natural scenery, but this place is also famous for many historical sites, ancient relics such as: Co top Tower, Nui Lau, Day Luy, etc. … with interesting stories revolving around. In addition, Hong Linh mountain is also associated with many unique legend stories such as: Ong Dung arranged the mountain, legend stories related to King Hung, … and many other myths.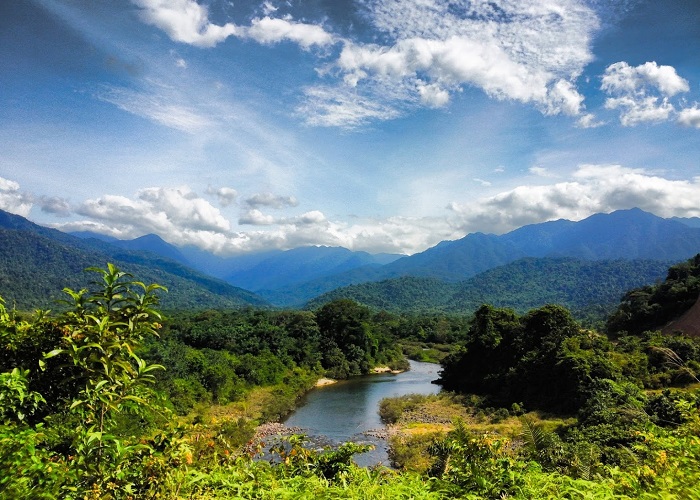 Enjoy the peaceful, fresh space on the top of Hong Linh mountain
Coming to Hong Linh Mountain, you will find that there are many spiritual destinations here, there are more than 100 sacred temples, where you can come to offer incense to Buddha and explore the unique architecture of these works. Some of them must be mentioned: Huong Tich Pagoda, Chan Tien Pagoda (the temple associated with the legend of the fairy descending to earth),…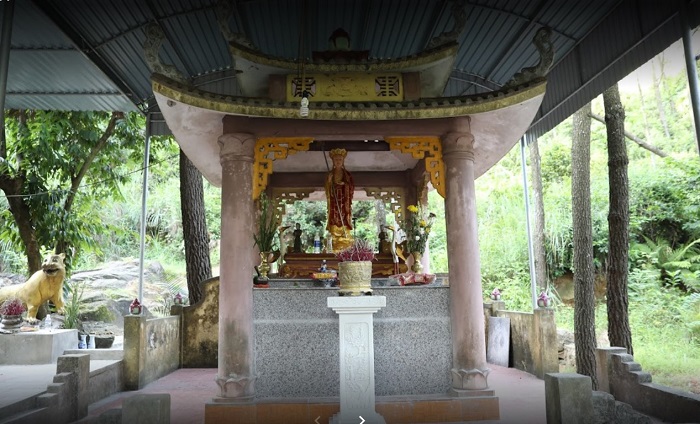 Visit the famous Chan Tien Pagoda in Hong Linh Mountain
Those are the experiences in the journey to discover Hong Linh mountain that Vinlove wants to share with everyone. Hopefully, the information in the article will help you to understand more about this famous place in Ha Tinh and have a happier and more complete trip. Good luck to you!
Photo: Internet
TAG: