Go to O O waterfall in Quang Tri to enjoy the beautiful scenery and relax in the stream
O O waterfall in Quang Tri is considered as a beautiful and magnificent waterfall of Quang Tri mountainous area. Journey to O Oh waterfall, you will be able to visit, picnic, have fun, entertain and explore Van Kieu ethnic village to better understand the life of the people here.
Where is O O Waterfall in Quang Tri?
Where is Oh Oh Waterfall? O O waterfall is located in Xi Nuc village, Tan Long commune, Huong Hoa district, Quang Tri province. This waterfall is located about 11km west of the district center and only 1km from National Highway 9. The village currently has about 85 households with 420 people with unique customs and habits such as: Celebrating new rice, the custom of going Sim, Gong, and especially still preserving the knitting profession to this day. 
When is the best time to visit O O Quang Tri waterfall ? You can go at any time. When coming here, you can not only admire the natural beauty with cool waterfalls, swim in cool streams but also many other interesting things for you to discover.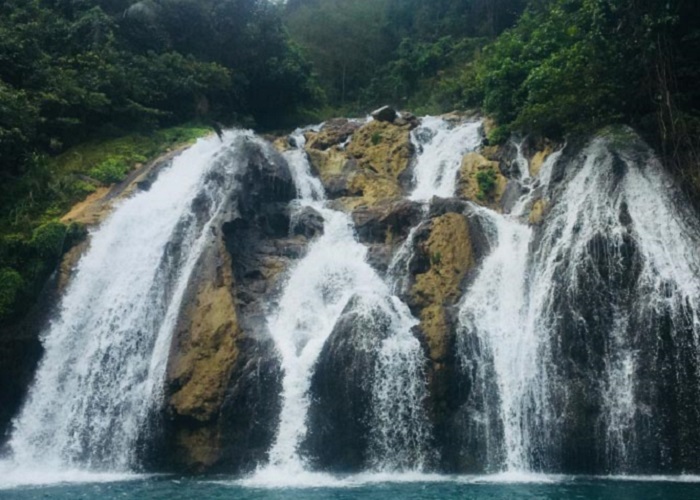 O O waterfall is located in Xi Nuc village, Tan Long commune, Huong Hoa district, Quang Tri province

Instructions on how to move to O O waterfall in Quang Tri
Although Quang Tri does not have an airport, Hue and Quang Binh both have domestic airports. If you are in Ho Chi Minh City or Hanoi, you can buy cheap flight tickets to Hue or Dong Hoi. From Hue, continue to move to Dong Ha by taxi or motorbike taxi. O O waterfall in Quang Tri is about 67km from Dong Ha city, you can choose to go by motorbike or bus to Huong Hoa and then take a motorbike taxi to the place to visit.
In addition to traveling by plane, visitors can choose to go by bus. Currently, there are many reputable bus companies running Hanoi – Dong Ha, Saigon Quang Tri Dong Ha routes. For example: Hoang Long bus company is one of the reputable bus companies that people can refer to. Railway: In addition to going by plane, passenger car, personal vehicle by motorbike or car, visitors can book gas train tickets to Dong Ha. The network of train stations to Dong Ha is very much from all provinces, so it is easy for everyone to book. After arriving in Dong Ha, tourists continue to travel by motorbike or taxi to reach the location of O O Huong Hoa waterfall.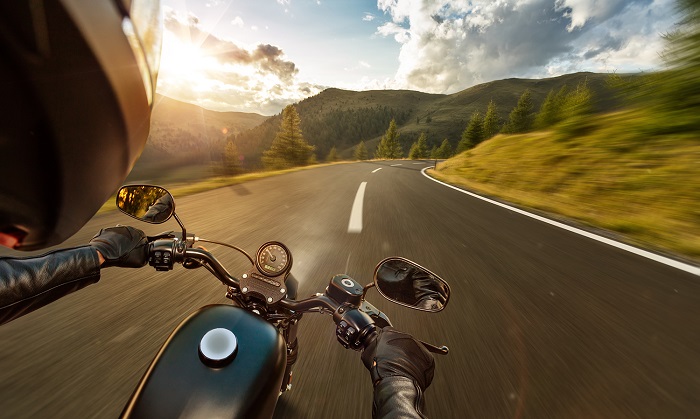 Ride O Oh waterfall by motorbike
> See more: 10 most popular tourist attractions in Quang Tri Huong Hoa
 
Admire the beauty of O O waterfall in Quang Tri
O O waterfall stream in Quang Tri has a length of more than 7km. This stream is the result of the formation of three streams originating from the high mountains: Cay Giay, Nong Cum and Bang Lim. This cool stream flows into the rocky crevices of the Thanh Cang Thanh Son and Thanh Tung forests of Thanh Khe village, and then joins and merges with the Tien River to merge with the Thu Bon River flowing out into the sea.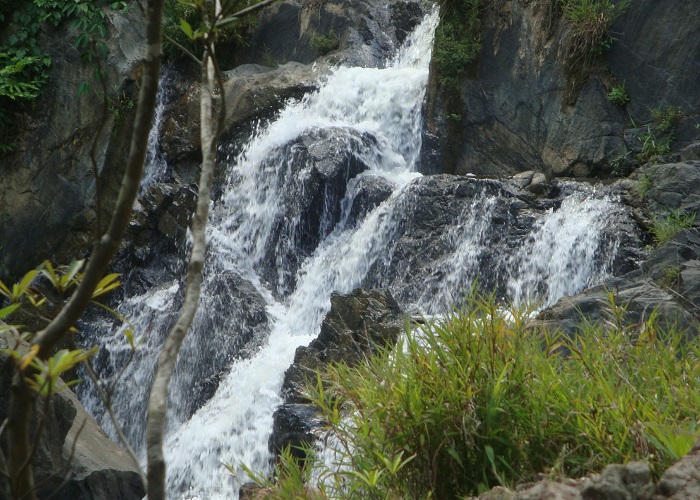 Admire the beauty of O O waterfall in Quang Tri

When visiting O O Huong Hoa waterfall , visitors will feel the waterfall here when quietly and peacefully along the mountainside. However, when crossing the rocky rapids with a height of tens of meters, the water poured down oh oh white into beautiful waterfalls.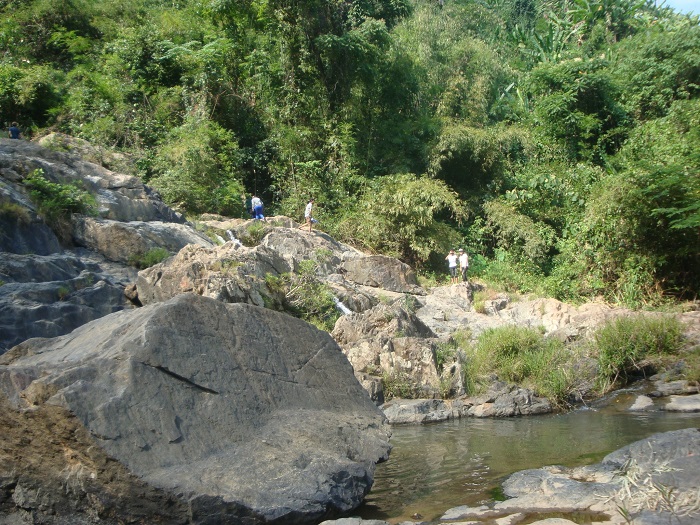 The natural scenery around O O waterfall
A special feature of the water flowing down the large rocks at a height of about 20m creates an extremely beautiful 5-tiered waterfall. Mixed with the sound of waterfalls, it is a wild natural scene with countless rock formations with many unique enemies interspersed in cool and clear lakes. Visitors here not only enjoy the cool fresh air, can bathe in the stream, but also admire the majestic unspoiled natural scenery here. This is a familiar place for many young people both at home and abroad.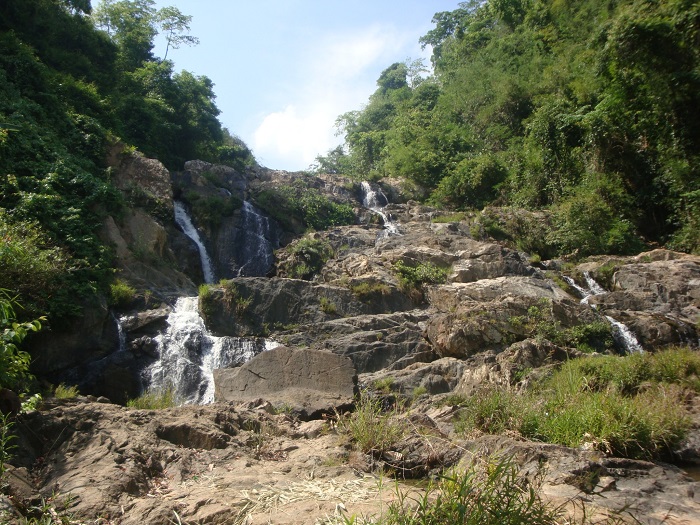 Each waterfall flows with beautiful white foam of O Oh waterfall
When coming to  O O waterfall, Huong Hoa district, you can combine to visit O Kieu waterfall. This waterfall is equally attractive, located only about 3km upstream from O O waterfall. The area between O O and O Kite waterfalls is Vuc Ban. This is the perfect space. You can stop to rest and take souvenir photos here. Below the lake, there are even stream fish swimming around, and above are extremely wide cliffs under the green canopy. You can lie back here to rest and eat snacks.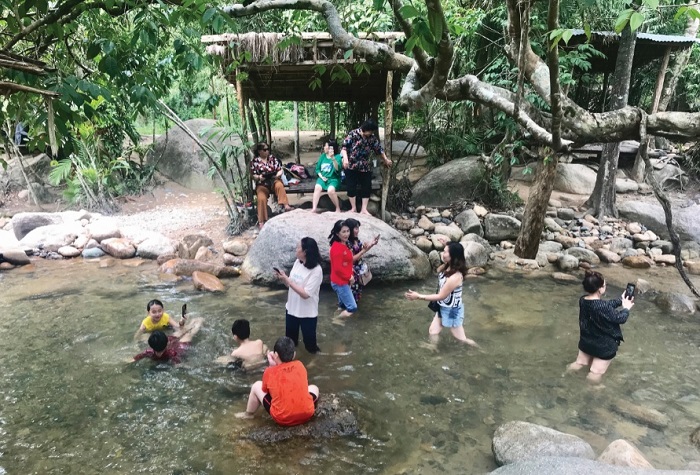 Have fun and have a picnic at the foot of O Oh waterfall
Not only bathing in streams, visiting when coming to Quang Tri O O waterfall , visitors will have the opportunity to discover many cultural values. The land of Thanh Khe and O O stream is the place where many folk songs have been passed down from generation to generation. At the foot of the waterfall is the Xi Nuc cultural village of the Van Kieu people. Tourists can come here to visit to better understand the culture of the people here.

Some notes when visiting O O waterfall
To make the visit to O Oh waterfall safe and convenient. Here are some experiences to go to O O Quang Tri waterfall and some notes everyone needs to pay attention to. As follows:
– It is best to wear sports shoes to avoid slipping.
– You can bring snacks. Bring clothes for bathing. When going sightseeing, you should go in groups, not separately.
– In addition to visiting O O waterfall, combine visiting places in Huong Hoa near this waterfall such as: Lao Bao Prison, Lao Bao border gate, Sa Mu pass, Chenh Venh waterfall …

Above is the whole experience of traveling to  O O waterfall in Quang Tri to admire the beautiful scenery and enjoy playing. When traveling to Quang Tri, especially to Huong Hoa, do not miss this ideal place to visit, which will surely bring you many great experiences with your companions.
Photo: Internet
TAG: