4 green cafes in the middle of Nha Trang beach town
KHANH HOA – Right in the center of the coastal town, there are cafes with green spaces like gardens and tropical forests.
Rainforest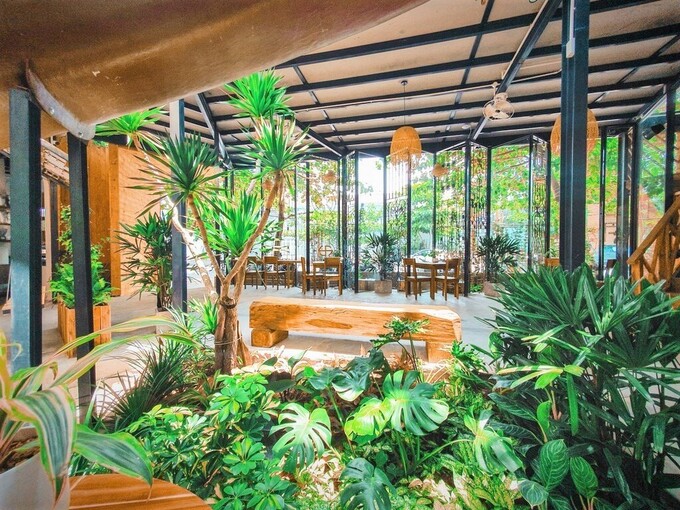 Photo: Rainforest
From the outside, the shop looks like a giant tree trunk. Sitting inside, you will feel close to nature by surrounded by green trees. The space is spacious and airy, with many trees and even the sound of running water. The shop has many floors and the design is quite diverse, so you can easily find yourself a satisfactory seat. The menu includes fruit juices, yogurt, ice blended smoothies to roasted coffee, priced at about 30,000 – 65,000 VND.

Address: 79B Cu Chi, Vinh Hai, Nha Trang. Opening hours: 7am – 10pm.
Vihara Garden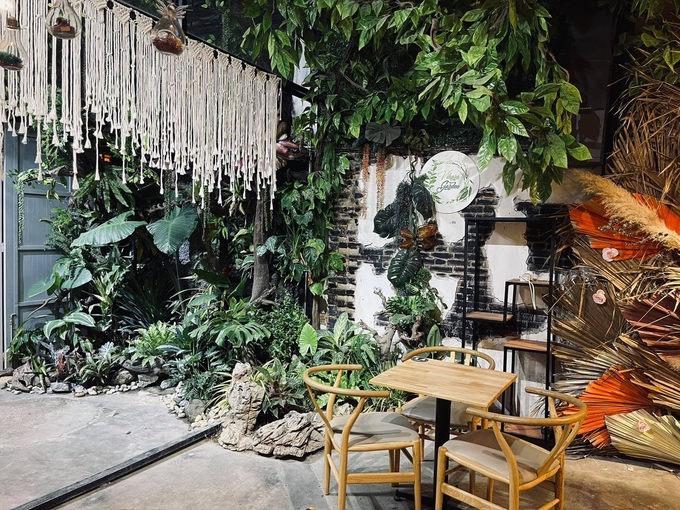 Photo: Vihara Garden
Like a tropical garden in the inner city, Vihara Garden, is a cafe decorated with a variety of plants from fresh to dried, with colorful aquariums. Stopping here, diners can enter the peaceful green space and there is no shortage of beautiful check-in corners. The menu is simple with drinks such as coffee, tea, soft drinks … and some snacks priced at 15,000 – 50,000 VND / dish. Drinks are rated as good quality and beautifully decorated and cared for.
Address: 99 Nguyen Thai Hoc, Van Thanh, Nha Trang. Opening hours: 8am – 10pm.
KaFe MoKuzo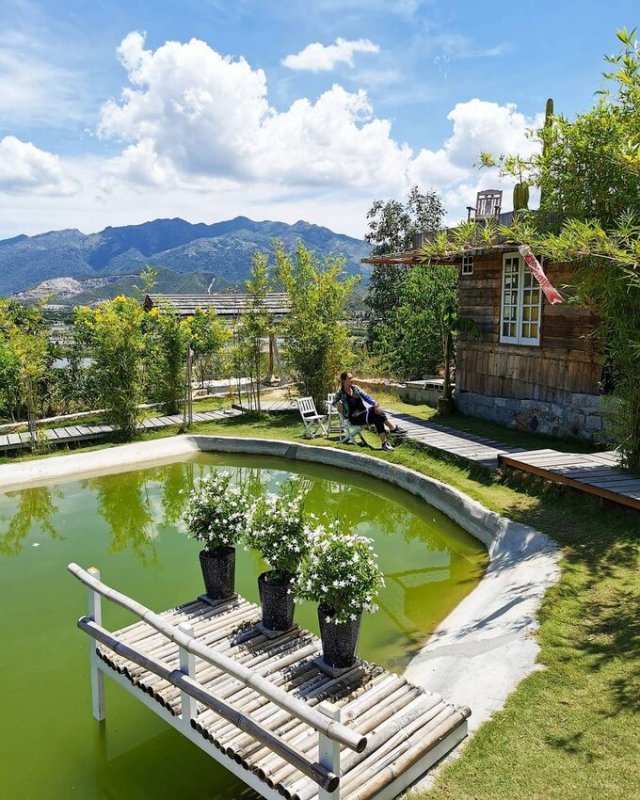 Photo: cristal_kris/Instagram
No need to go far, diners can have a cafe with a peaceful Dalat atmosphere with thousands of "virtual living" corners, only about 3.5 km from the center of Nha Trang. KaFe MoKuzo is located in a place with mountains, lakes, and an elevated view of a corner of the coastal city. The space of the shop is spacious, planted many trees combined with countless miniatures such as bridges, flower gardens, wooden houses, stairs to heaven… attracting young people to check-in. Drink prices are about 30,000 – 50,000 VND / dish.
Address: 112 Phong Chau, Vinh Thai, Nha Trang. Opening hours: 7am – 6pm.
TOM's coffee homestay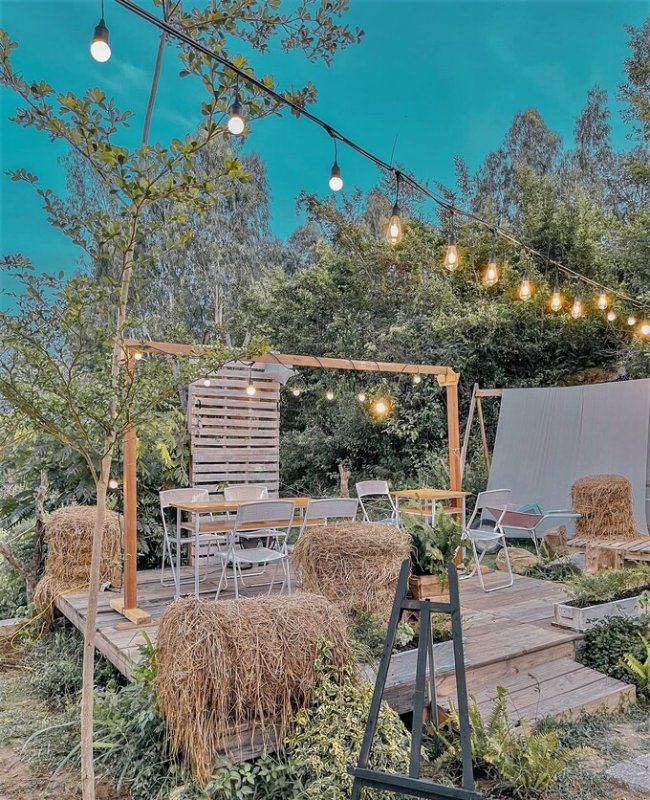 Photo: Le Hong Yen
The cafe is located on the top of a hill about 8 km north of Nha Trang city center. A day out of town to the hill, enjoying the green space here will help you stay away from the hot sun. An ideal place to relax, date and work for anyone who loves nature, the restaurant not only serves food, but also provides accommodation services for those who want to escape the city's smog. Drink price 25,000 – 55,000 VND/dish.
Address: group 24, Coi hamlet, 2/4 street, Vinh Hai, Nha Trang. Opening hours: 8am – 10pm. Follow vnexpress
TAG: