Three 'beautiful forget the way home' villas in the suburbs of Hanoi
From 1.1 million VND, visitors can rent a separate apartment and enjoy the deserted mountain space just an hour away from Hanoi.
Leaving the center of Hanoi about 40-60 km, visitors will find beautiful small resorts, located in the middle of the forest and separate from the city but still comfortable enough.
De'bay Villa, Soc Son
De'bay is a forest resort complex located in Lam Truong village, Minh Phu commune, Soc Son district, less than an hour away from the center of Hanoi. This address is very reasonable for believers who like mountain resorts with countless "virtual living" check-in corners.
The resort is located deep in the pine forest of Soc Son, isolated and few people pass by, so it becomes an ideal summer escape for families or groups of friends. Guests can enjoy the swimming pool in the middle of the forest, walk around the forest to take pictures, cook for themselves or have a barbecue right at the private dining table of each apartment.
The resort owns a diverse system of rooms with 5 small bungalows and a large villa with full amenities. Each apartment has its own characteristics such as Tiny Moon house with glass architecture, so it has a lot of light, Bunk house is recycled from old military vehicles, Bird's nest house is inspired to make a bird's nest in the middle of the forest, Pine Wood house. There are two floors made mainly of wood and glass for a 360-degree view, and Bay House is also the largest villa with a capacity of 10-20 people.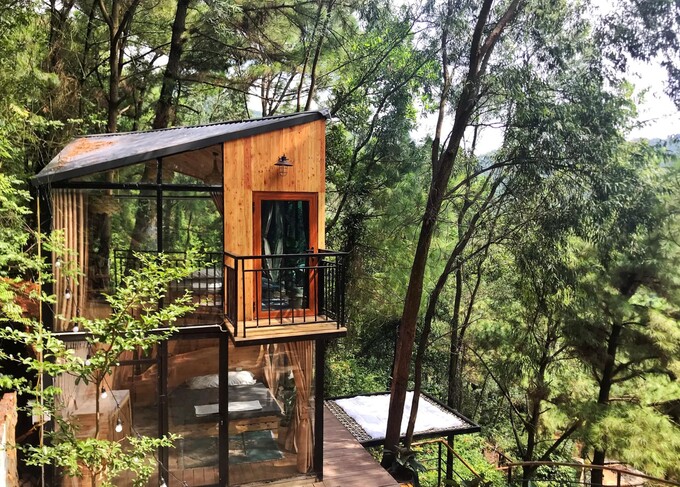 A Pine Wood House has two floors, enough for 4-6 guests. This resort has room rates from 1.1 to 6.5 million VND / night depending on the type of room, the number of people and the time of booking. Photo: De'bay Villa
House by the forest – U Lesa Retreat, Soc Son
Located in Soc Son in the same area as De'bay Villa, this resort will bring visitors into the fresh green space with diverse architectural bungalows, romantic campus, overlooking the valley.
U Lesa is suitable for couples, families or groups of friends to enjoy a peaceful summer vacation. Guests can order rice, BBQ, and drinks at Quan Ben Rung while staying here, and also enjoy facilities such as bicycles, swimming pool, plunge pool, mini basketball court…
Currently, the resort has a diverse system of rooms including 11 separate bungalows with unique names and architecture such as Hobbit house, Fern, Big Pine, Dragon's Nest, Snail Scales, White House, Iron Barrel, Osaka. .. offers a variety of choices. Depending on each apartment, the capacity can be from 2 to 8 guests and the room price ranges from 1.2 to 5 million VND/night.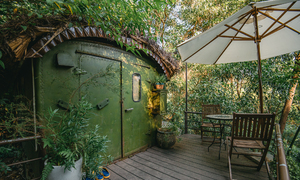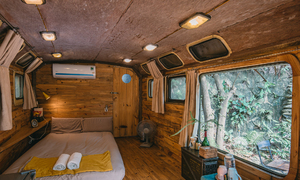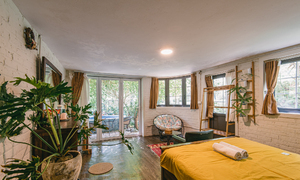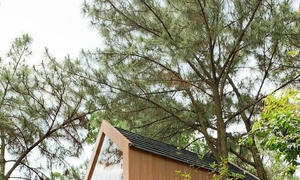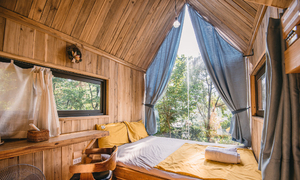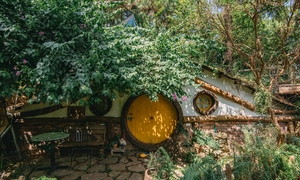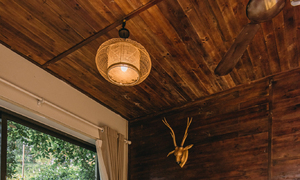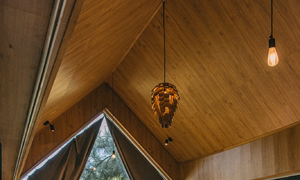 Topaz Villa, Ba Vi
Tapaz consists of a villa and two bungalows located on the tea hill of Che hamlet, Muong Vang village, Van Hoa commune, Ba Vi district, just 60 km from the center of the capital.
Villa is suitable for groups of families or friends because there are 5 self-contained bedrooms with all kinds of double, single or dormitory rooms using bunk beds. In addition, the villa has enough kitchen, living room, private toilet… for guests to cook for themselves, make small parties. Two bungalows are two large verandas adjacent to each other, each can accommodate up to 4 people. In addition, the swimming pool of the Topaz area is 30 m2 wide, some games such as darts, archery, slides… for guests to enjoy cooling off on summer days.
Designed in the Mediterranean architectural style, using the main white – blue tones makes the villa stand out among the verdant scenery of tea hills and orchards. Spacious garden area, suitable for small parties, using a grill…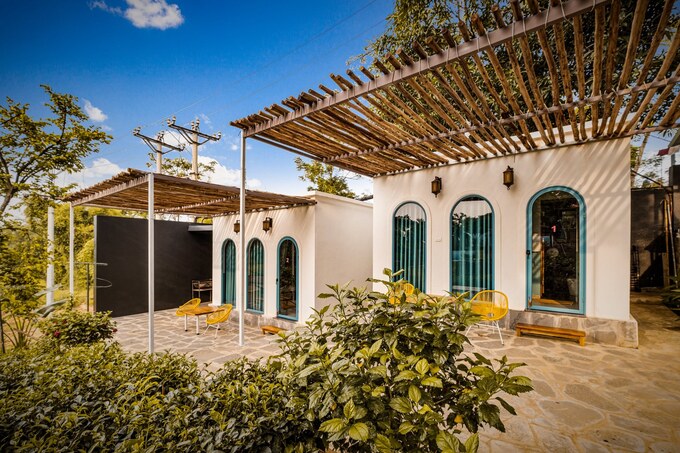 The room rate at the villa is 850,000 – 1.1 million VND/night depending on whether the booking day is during the week, weekend or holiday. Photo: Topaz Villa
Guests should note that during the epidemic, regularly use antiseptic water, medical masks, check body temperature and make medical declarations before and after check-in procedures. Follow vnexpress
TAG: