Satisfied with the "golden" pagoda right near Hanoi
Less than 50 km from the center of Hanoi, Phuc Lam Pagoda (Phu Ung commune, An Thi, Hung Yen) is known as an attractive spiritual tourist destination with unique architecture and splendid beauty as if inlaid with gold.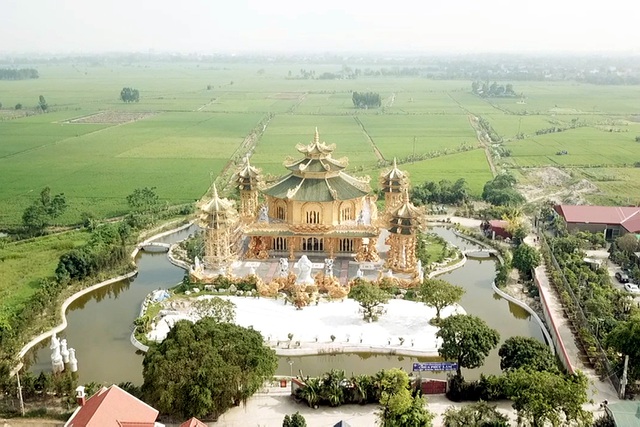 The temple is more than 100 years old, located in the countryside of the Northern Delta, exuding peace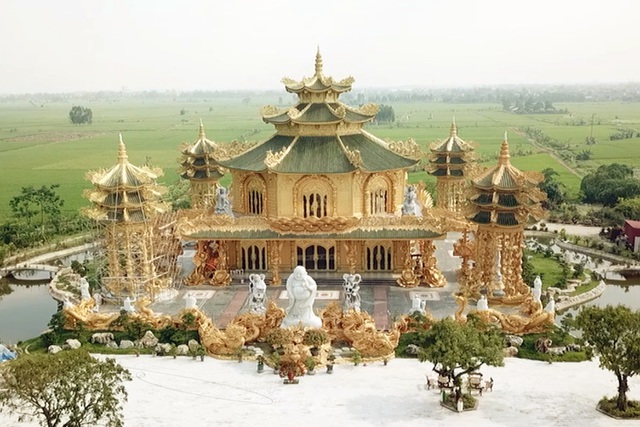 According to Venerable Thich Tam Luan, abbot of Phuc Lam Pagoda, due to the ravages of time, in 2013, when he returned to work as abbot, the temple was just like a small, dilapidated am.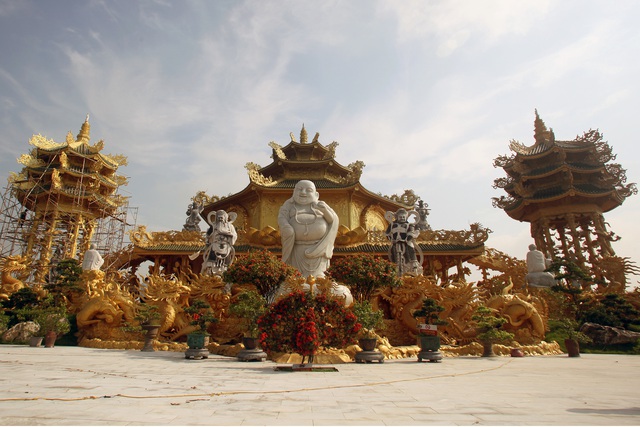 Concerned by the authorities, after 5 years of restoration and construction, Phuc Lam Pagoda is gradually putting on a "new shirt".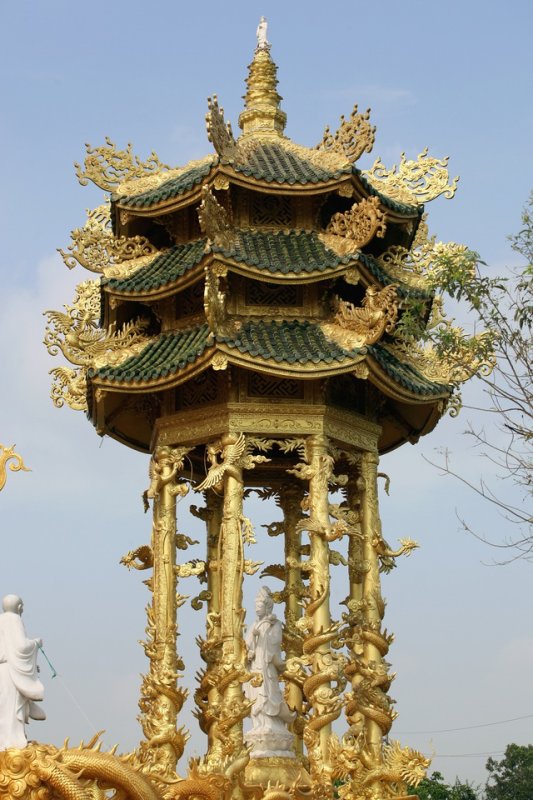 Phuc Lam Pagoda has 4 large towers with many massive Buddha statues
The yellow color gives the temple a mysterious, sacred and pure beauty.
With the same beauty as the temples in Thailand, Phuc Lam Pagoda attracts a lot of tourists from all over the world to visit and take pictures to "check in".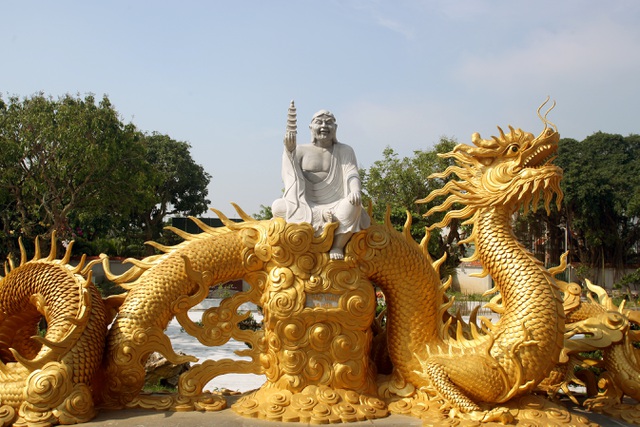 The statues and dragon motifs are meticulously and delicately sculpted.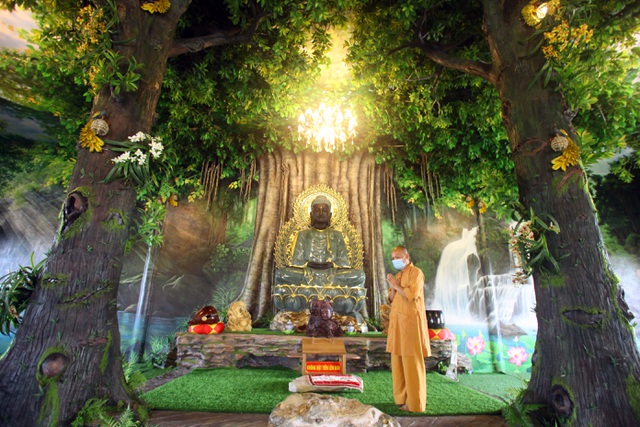 Inside a Buddha altar.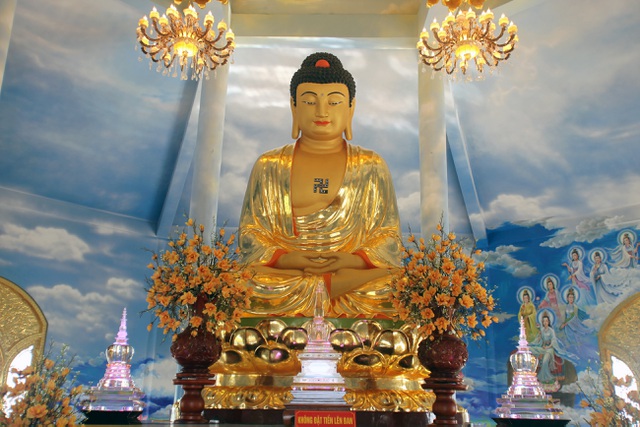 Buddha statue at the main hall.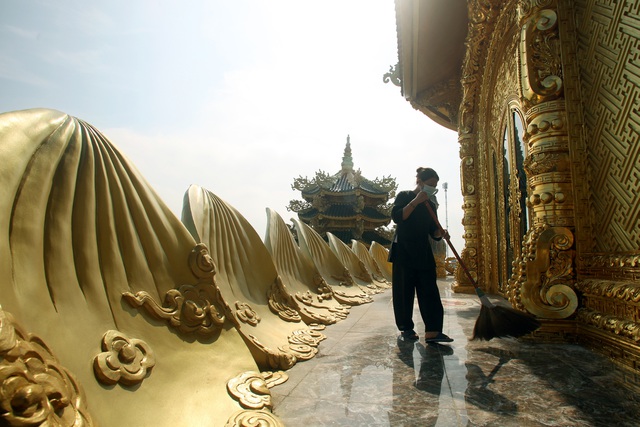 Every day, Phuc Lam Pagoda always has Dharma classes and lectures. Due to the epidemic, these days, only workers in the temple are finishing the motifs and those who do meritorious services.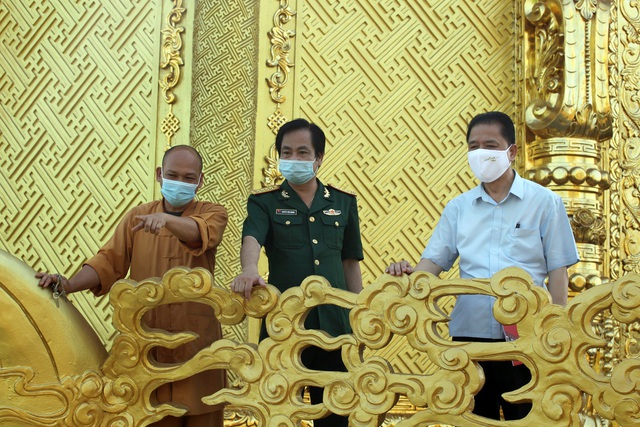 Mr. Tran Cong Trang, Secretary of the Party Committee of Phu Ung Commune, said that because the temple attracts a large number of tourists to visit, the commune has proposed to the authorities at all levels to widen the road to the temple as well as build a new area. Maintain vehicles, ensure safety, security and order. Follow Dan trí
TAG: