Thao Thien Garden tourist area – 'playing paradise' in Dong Nai
Dong Nai is a land famous for its colorful eco-tourism areas, it will be a huge omission if you ignore the brand new Thao Thien Garden tourist area here.
Thao Thien Garden is a complex of entertainment – sports – restaurant – hotel – safe – food with an area of ​​15,000 m2, newly opened in early 2021 at 76 Le A street, Suoi Chon neighborhood, Bao Vinh ward, Long Khanh town, Dong Nai province and about 70km from Saigon city center, with its unique and impressive scenery, it immediately attracts a lot of tourists to visit every day.
How to move to Thao Thien Garden tourist area?
From Ho Chi Minh City, you go along the Ho Chi Minh City – Long Thanh – Dau Giay Expressway / Highway 01, at the Dau Giay Interchange go right and follow the signs for Phan Thiet, then Enter Doc Me Bong Con / National Highway 1A, then turn left onto Le A Street to see the tourist area located prominently on the right side of the road.
What's interesting in Thao Thien Garden tourist area?

Charming, poetic scenery
The first impression when arriving at Thao Thien Garden eco-tourism area is a cool airy atmosphere by countless luxuriant trees and green grass stretching endlessly. Adorned in it are colorful flower pots placed and hung everywhere, making us feel like we are lost in a dreamy Da Lat.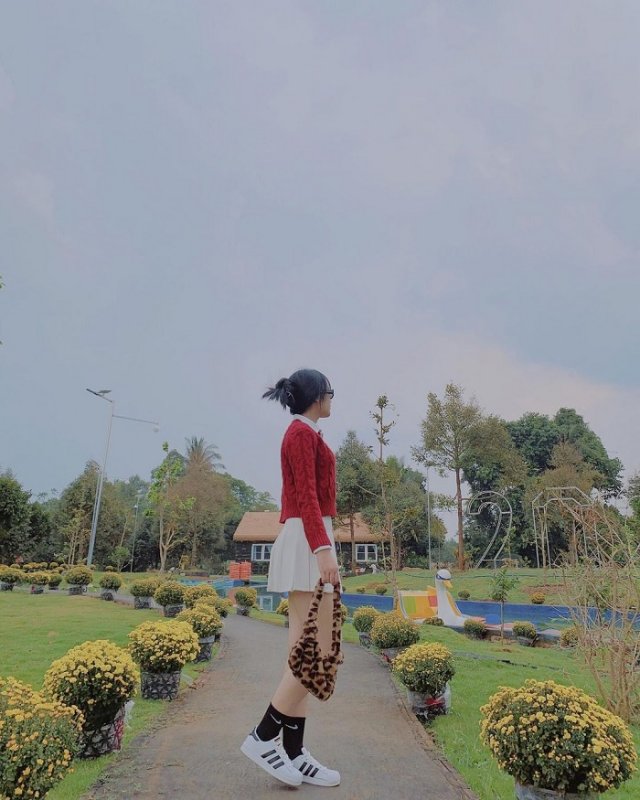 Beautiful scenery like Da Lat (Photo @khanhngocnguyen159)
In addition, in the resort's premises, there is also an umbrella road and colorful lanterns specializing in virtual living, especially when night falls the whole garden will be lit up shimmering, looking extremely attractive suck.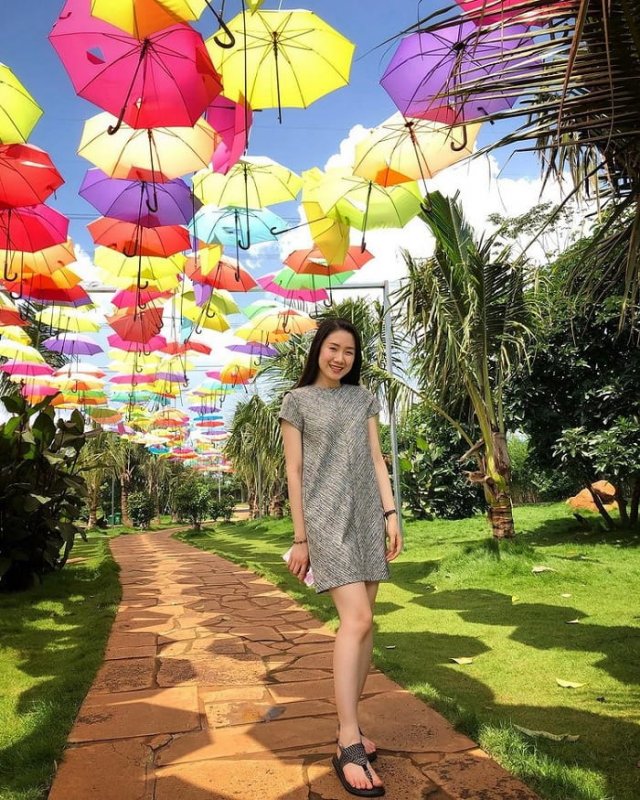 Nice virtual living corner (Photo @imanhngn)
Large amusement park
Entertainment is probably the item that is most interested in investing in Thao Thien Garden tourist area , because it has a clear blue swimming pool 25km long with nationally designed swimming paths so you can enjoy comfortably immerse yourself to cool off in the summer. Revealing, there are also swimming classes for children and adults, so if you don't know how to swim, you can also register for the course for instructions.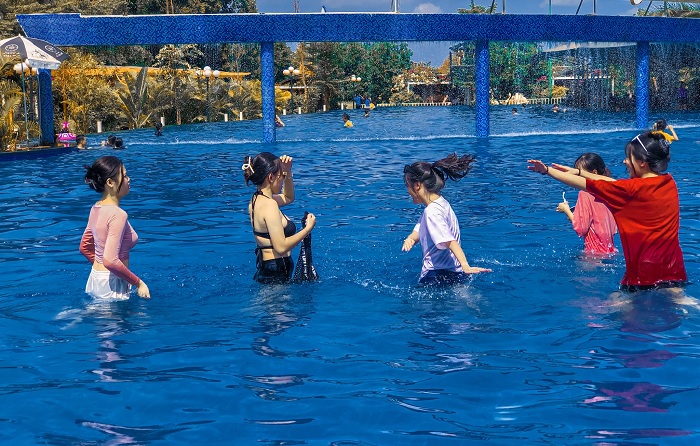 The large swimming pool is free to wave (Photo Facebook Thao Thien Garden)
For those who don't like this "wet" swimming experience, you can play duck riding or sit on a yacht and float along the water on the river designed in the middle of the campus, guaranteed to give you the feeling of luxury. Take a boat trip on the romantic Venice River where Europe is far away.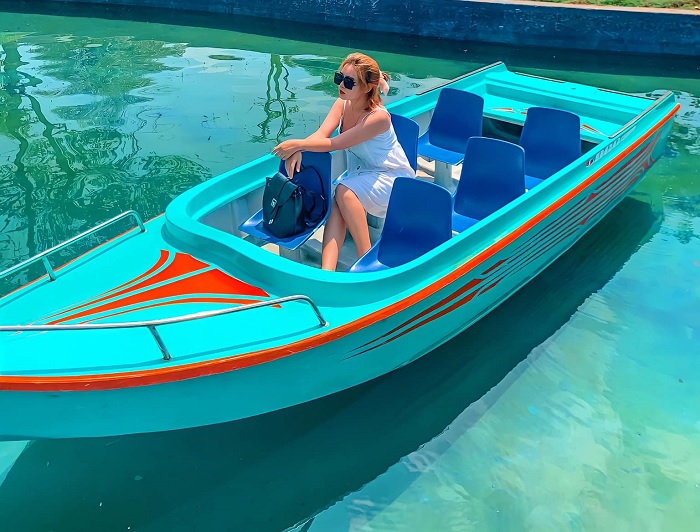 Sitting on a luxury yacht surfing on the river (Photo FB Mabu Mabu)
Groups traveling in large groups who want to participate in collective games to bond emotionally, can "kick through" the mini football field in Thao Thien Garden Long Khanh , the football field is quite large and airy so you will be able to feel comfortable. Let's "let loose" with your friends. Meanwhile, the team that loves adventure games and likes thrills can try their hand at roller coasters or artificial wave slides, which is definitely off the table.
And for those who bring small children, don't worry, because the sophisticated fairy carousel, colorful ball house and interesting crash racing game … will make the children happy all day.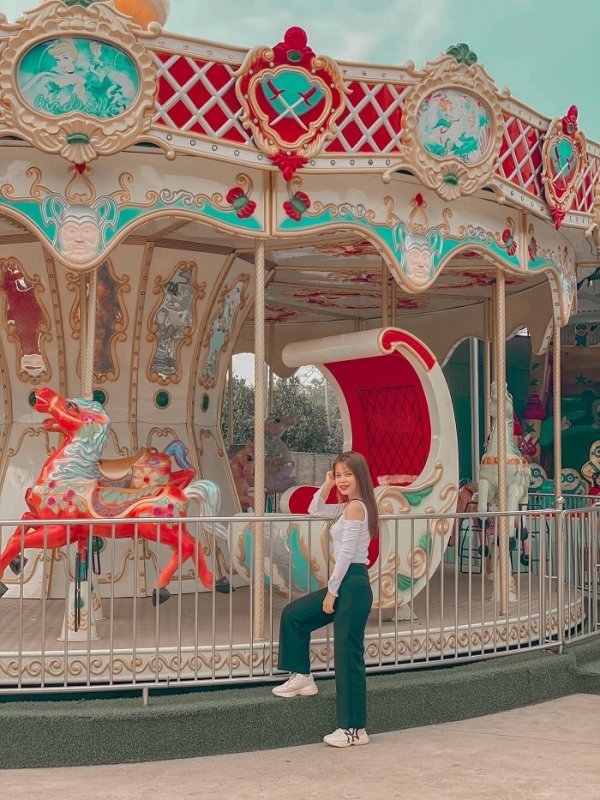 The ferris wheel dreams like a fairy (Photo FB An An)
Diverse and delicious food court
As soon as we step into the gate of Thao Thien Garden tourist area, we will see an airy outdoor cafe designed as luxurious – genuine – as smooth as the shops on European streets, making anyone who comes here can't help but admire and love. not only fun.
In particular, the shop also has a very diverse menu: from warm coffee, juice, cool smoothies, teas of all kinds to passionate cocktails… are all prepared deliciously and professionally, along with delicious dishes. European-style pastries are eye-catching, making diners don't want to get up and leave.
Right behind the cafe is the spacious culinary space of Thao Thien Garden eco-zone , with fresh seafood stalls for visitors to choose according to their preferences and bring to the chef to process on the spot, along with special dishes. products of attractive regions, sure to soothe even the most demanding stomachs.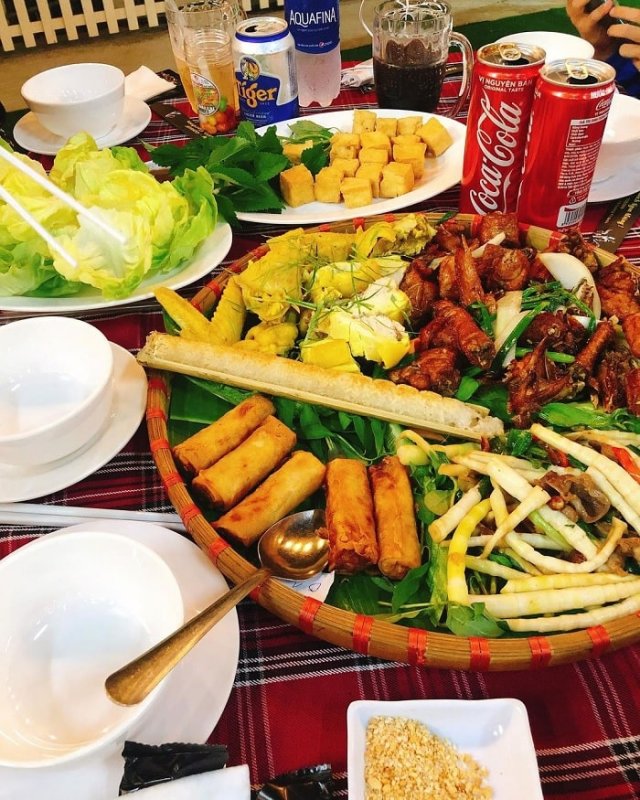 Super delicious dishes (Photo @hihunghuy)
Beautiful rest area
If you have not found a place to stay during your Long Khanh Dong Nai trip , don't worry because even in the Thao Thien Garden tourist area, there are homestays made of lovely, cute wood with a view overlooking the swimming pool. . The outside is embraced by colorful flower arrangements, and the interior is fully furnished, comfortable, so that visitors not only have memorable moments of rest but also can comfortably live virtual.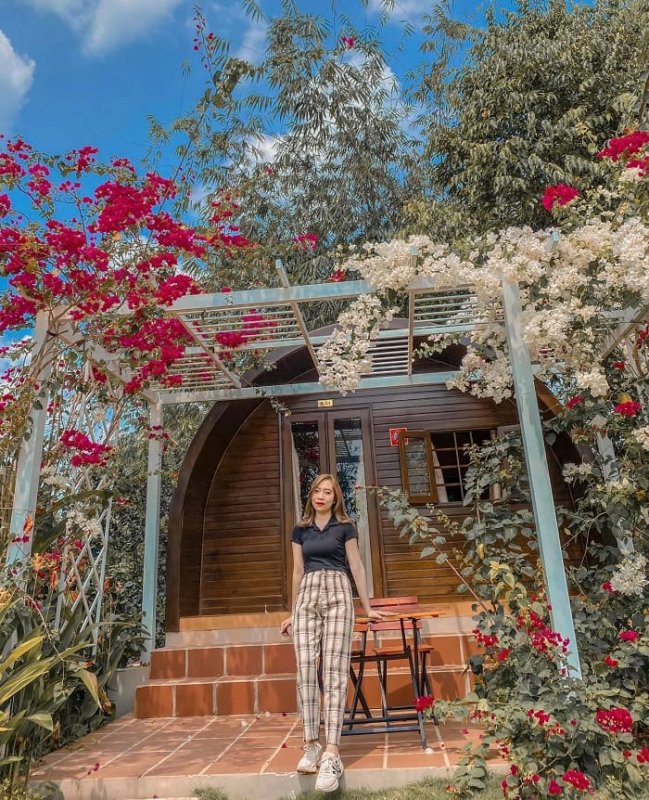 Lovely homestay to rest (Photo Facebook Huong Duyen)
Event venue
Not only a place to relax,  Thao Thien resort is also an ideal place for you to organize important events such as birthdays, wedding anniversaries, class meetings, year-end parties or conferences…. 
If you like the luxury of the West, you can organize it in the wine cellar with both a classic space and a cozy and sophisticated beauty. If you want a more airy, fresh and natural space, you can also order it in the garden. And then after eating and drinking, you can invite each other to sing karaoke for entertainment, it's great, isn't it?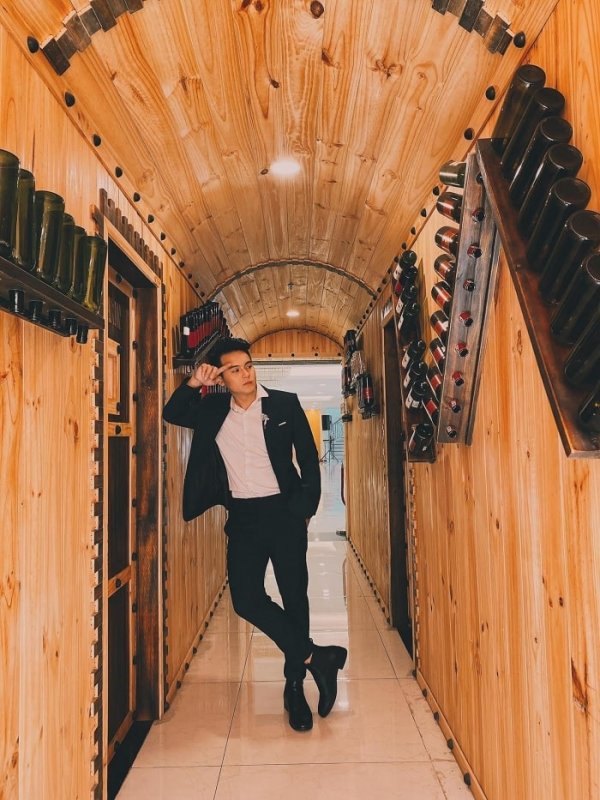 Exquisite wine cellar (Photo FB Nguyen Hoang Nin)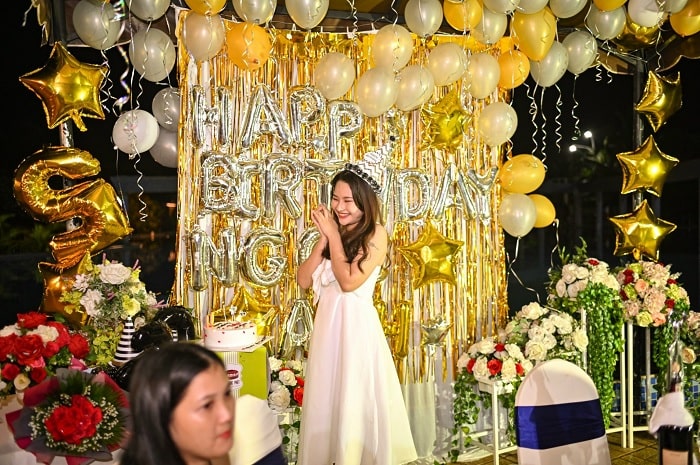 Memorable birthday party here (Photo FB Thao Thien Garden)
Some notes when visiting Thao Thien Garden tourist area
Opening hours :
From Monday to Thursday: from 6:30 a.m. to 9:30 p.m.
From Friday to Sunday: 6:30 am to 10 pm.
Entrance ticket price :
Weekdays: 40,000 VND/person.
Weekend: 60,000 VND/person.
Food prices :
Breakfast: from 10,000 VND to 130,000 VND.
BBQ: from 10,000 VND to 100,000 VND.
Drinks + dessert: 40,000 VND
Summer is here, if you are looking to "cool off" then definitely not to miss the Thao Thien Garden tourist area in Dong Nai .
Photo: Internet
TAG: