Enjoy the specialty of Lang Son wormwood cake, which is delicious and hard to resist
If you have the opportunity to go to Lang Son, you will see everywhere in the market and along the road, there are many beautiful green cakes for sale, which is the specialty of Lang Son wormwood cake. This type of cake is not only delicious, affordable but also extremely healthy and loved by many tourists when coming to Lang. 
The specialty of Lang Son wormwood cake is not only delicious but also good for health
Wormwood is a medicine and also a valuable food that cures many diseases for good health. With this great use, the people of Lang Son have transformed wormwood into a very special cake and become a famous specialty in Lang Son that is: Wormworm cake .
Lang Son wormwood cake is  not only delicious, but also especially good for health. This type of cake is made from wormwood leaves, which have a bitter taste and moisture, so they have great effects in pregnancy, stopping bleeding, regulating blood, helping blood circulation to the brain, treating depression, supporting Support for treatment of colds, coughs, headaches, neuralgia, blood tonic, and blood circulation enhancement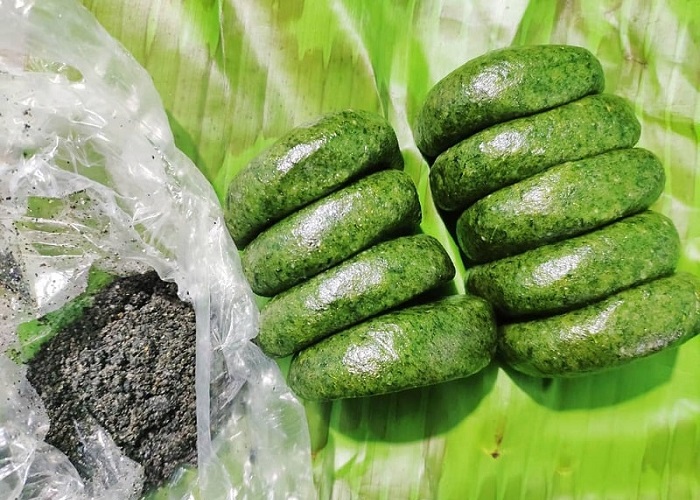 Lang Son wormwood cake specialties

The specialty of Lang Son wormwood cake is quite picky about rice and not any type of rice is chosen to make the cake. According to the sharing of local people here, the secret to having delicious wormwood cake with rice must be fragrant sticky rice and not mixed with plain rice. Wormwood selected for baking must be young and fresh. The sugar for dipping the cake must be sweet without grit and must be alum sugar with yellow color.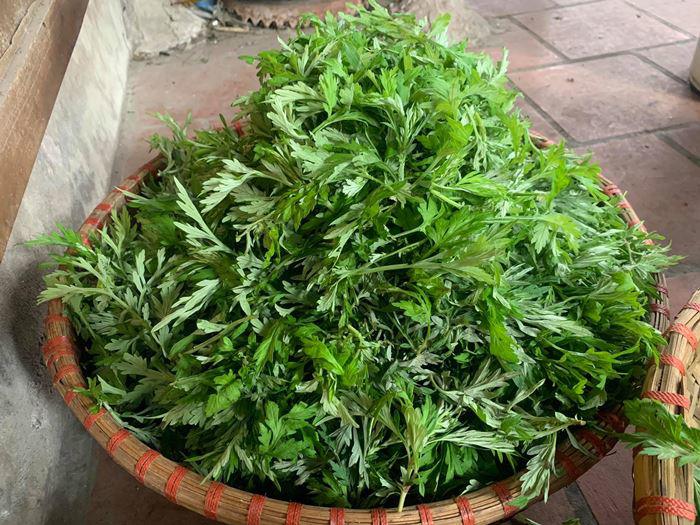 The main ingredients for making cakes from wormwood leaves are good for health

Wormwood cake – a famous dish of the people of Lang
Almost all Tay and Nung women know how to make wormwood cakes. For a long time, wormwood cake has been handed down from generation to generation and has become an indispensable dish on special occasions such as: New Year's rice celebration, Thanh Minh New Year and ordinary days when people make wormwood cakes together. sold at rural markets with very cheap prices from 2,000 VND to 4,000 VND / 1 unit. This type of cake belongs to the type of vegetarian cake, although made from glutinous rice, it is extremely easy to eat cool and not sick. When enjoying, visitors will feel the fragrant aroma of glutinous rice and the aroma of sesame mixed together.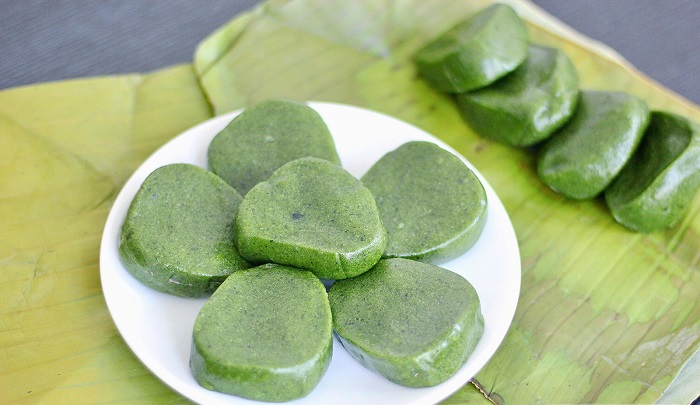 Wormwood cake is a famous dish of Lang people
The most special feature of Lang Son wormwood cake is the taste of wormwood leaves and the sweetness of sugar. The filling is made from roasted black sesame, then pounded, mixed with rock sugar and melted on a hot stove, then thickened. In addition, the filling can be made from beans or peanuts. When enjoying, it will be very attractive with a sweet taste. If anyone has tasted it once, the taste will be unforgettable and easy to be "addicted". Looking at the color of Lang Son mugwort cakes , visitors will be fascinated. Tourists who try it later also have to say good things and often they buy at least 40 to 50 dozen cakes as gifts for friends to enjoy.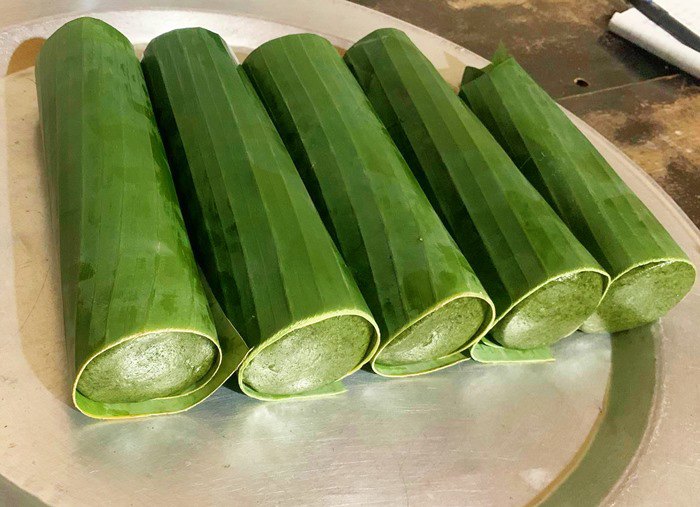 The way to make wormwood cake is also very unique
The most special thing is that the umbrella is made from the leaves of wormwood, a vegetable known to have a bitter taste. However, through many meticulous processing stages, you will not feel the bitter and black taste. Instead, it is very tasty, a very strange characteristic with an unforgettable taste of the people of Lang. When you enjoy it, you only know the delicious praise. After eating, many people addicted to this cake even ordered cakes from Lang Son to send home to enjoy.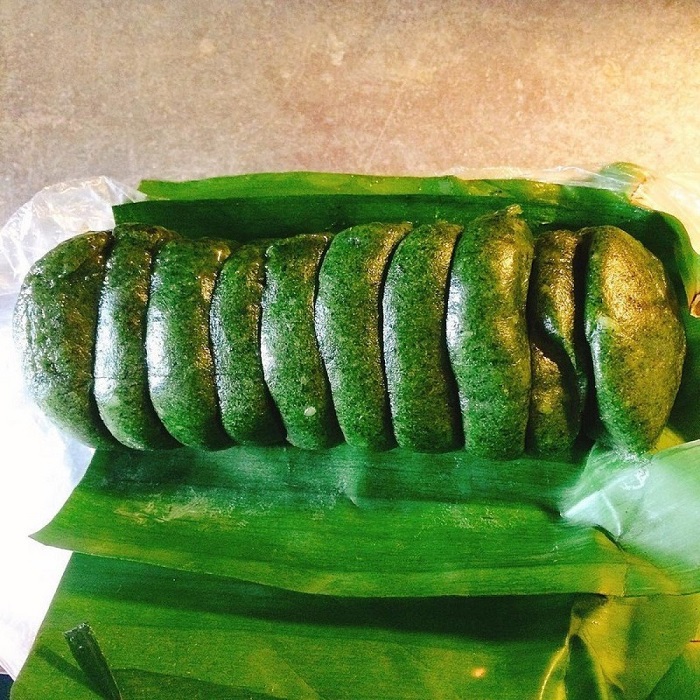 Enjoy the delicious delicious cake
Today, when the society is developing, especially Lang Son tourism is more and more crowded with tourists, wormwood cake has become a daily food, a famous specialty of Lang Son. In the spiritual culture of the Tay people, Lang Son wormwood cake has a spiritual cultural meaning similar to that of the Kinh people in the traditional Tet holiday of the nation.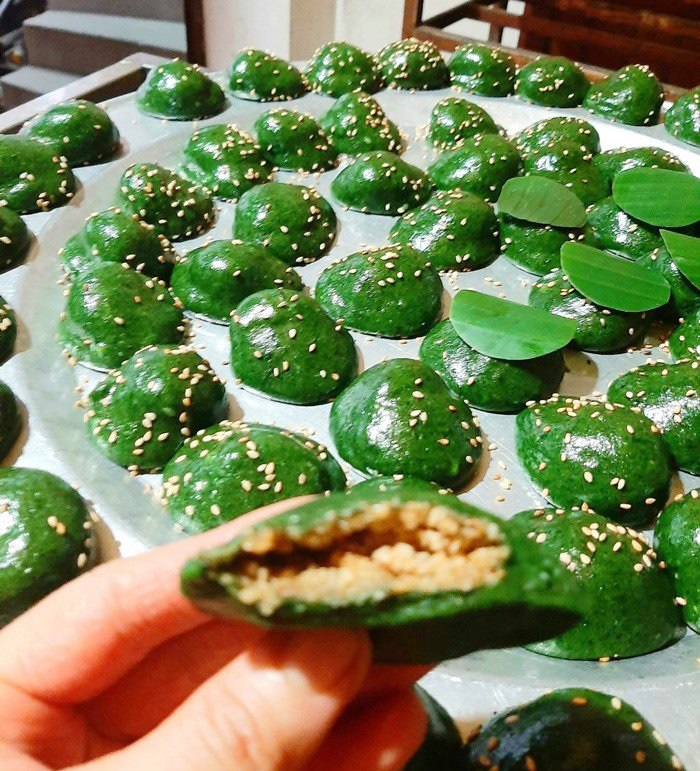 Delicious taste and attractive color of wormwood cake

Where to buy wormwood cake in Lang Son?
So where can tourists buy delicious Lang Son wormwood cake? When traveling to Lang Son, you can easily buy this specialty along the way to attractions. Markets or convenience stores also sell a lot of these specialty cakes. If you do not have time, you can ask the front desk for the phone number and address to order the cake. Surely the hotel reception will know and the cake will be brought to the hotel without having to go out to buy it. This type of cake is quite cheap and delicious and good for health, so most tourists coming to Lang Son buy it as a gift for relatives and friends to enjoy.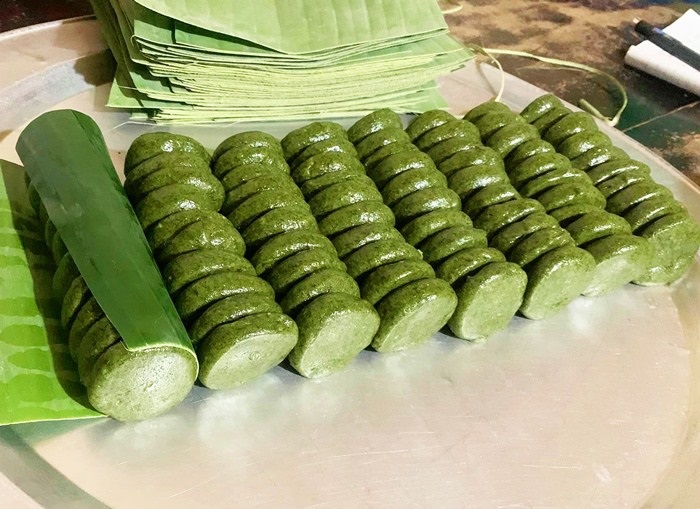 In Lang Son, there are many places selling wormwood cakes

In addition to wormwood cake, there are many Lang Son specialties you can refer to buy some other specialties such as: Pickled chili bamboo shoots, Mau Son peach, Chi Lang na Chi Lang, Bao Lam persimmon, Mau Son wine, nectarine, Bac Son tangerine. , puff pastry. 

Lang Son is not only famous for its magnificent nature with many attractions that captivate people. When you come here, you can not only explore the cultural nature and understand more about life here, but also enjoy many delicious specialties. The specialty of Lang Son wormwood cake is a gift of the people of Lang. An indispensable gift when you come to Lang Son to buy as a gift for your loved one. 
Photo: Internet
TAG: