The best breakfast dishes in Asia, of course, there is no shortage of bread!
The South China Morning Post voted Vietnamese banh mi as one of the best breakfast dishes in Asia, along with kahvalti, khao soi, jok, hoppers…
Breakfast is arguably the most important meal of the day, and across Asia, there is a rich food culture around breakfast traditions!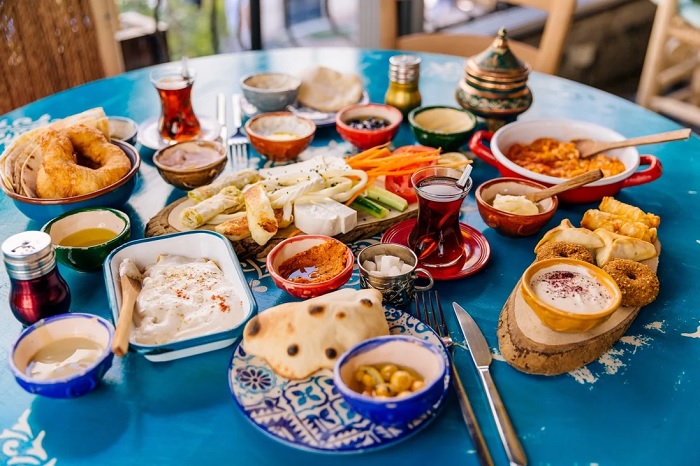 Delicious dishes on the Asian table
Morning eating habits around the world are often rooted in deep roots. Breakfast culture is alive and well in many parts of Asia, even as Western breakfast alternatives make inroads. As a large and diverse continent, Asia is home to a number of longstanding cuisines and cultures, reflected in the breakfast choices. SCMP suggests the best Asian breakfast dishes below:
The best breakfast dishes in Asia

1. Turkish pleasures
Many countries claim to have the best breakfasts, but when it comes to traditional breakfasts, you'll be hard pressed to beat Turkish lavishness.
Stretching on the Silk Road in ancient influenced greatly culinary Turkey , and especially the breakfast options. Over the course of some 600 years, breakfast has gradually evolved to embrace elements and ingredients from the far reaches of historic trade routes and the far corners of the Ottoman Empire (1299 – 1922).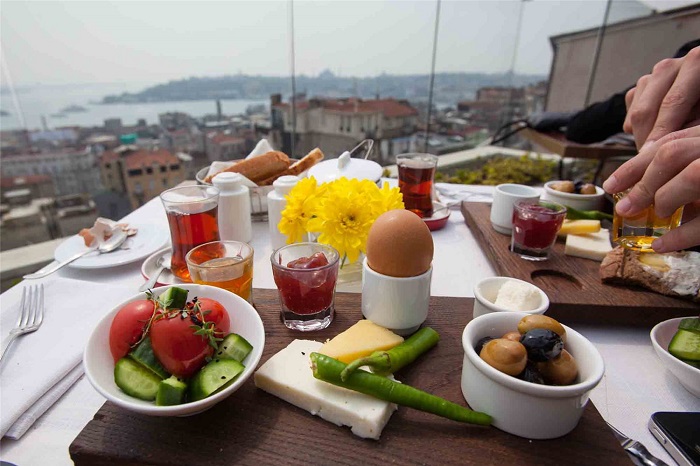 Turkish breakfast
A traditional Turkish breakfast , known as kahvalti (meaning "before coffee"), consists of tapas-sized dishes and is designed for sharing and gathering family and friends. friends to relax during the day. Most modern Turks lead busy lives and usually eat a simple breakfast, only eating traditional kahvalti on weekends and family gatherings.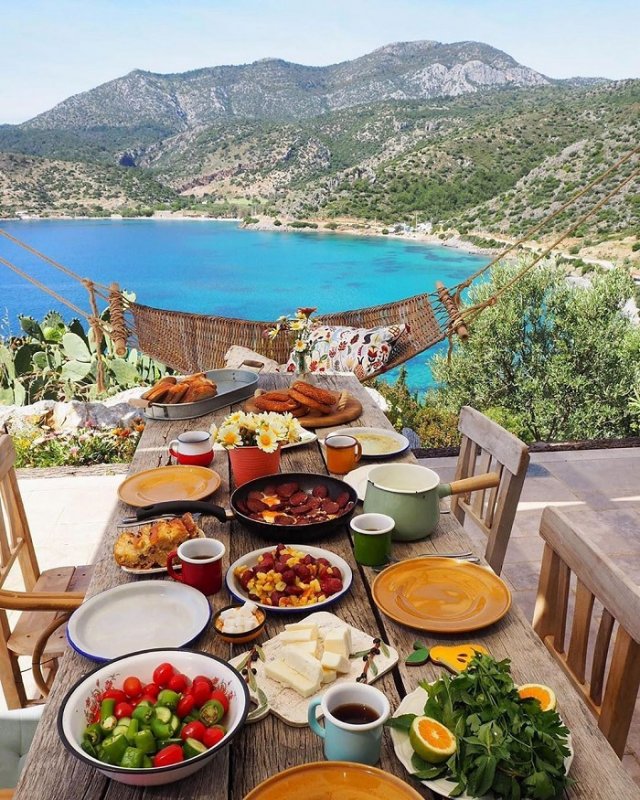 Asia's biggest breakfast
Bread, ripe tomatoes, cucumbers, fruit, olives, several cheeses, frozen meats, eggs, honey, jams and loads of strong Turkish tea were presented as a feast during the meal. eat this. You will never see the exact garnish of a Turkish breakfast twice, as each item depends on the ingredients available.
2. Top hoppers in Sri Lanka
Voted one of Asia's best breakfast foods by the SCMP  ,   the origin of the planthoppers is unclear, although they are believed to have arrived in southern India nearly 2,000 years ago with Jewish or Roman settlers. early Christianity in Syria.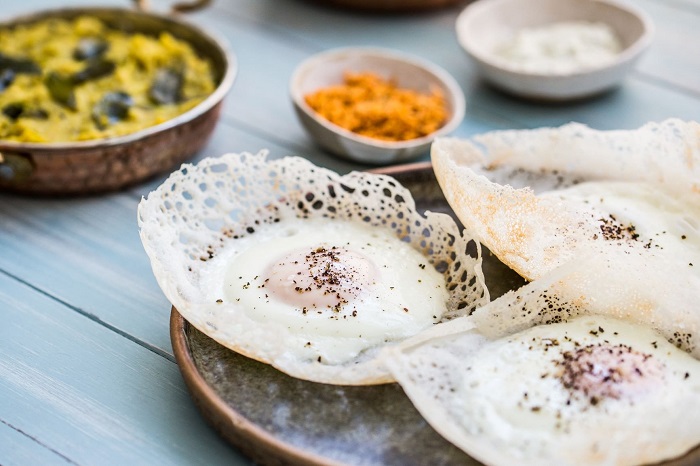 Top hoppers in Sri Lanka
The funnel-shaped cake is made from fermented rice flour and coconut milk, mixed into a dough and fried in a pan. Eggs are added and cooked soft to complete the crunchy dish, served with sambal (spicy coconut chutney) or curry sauce.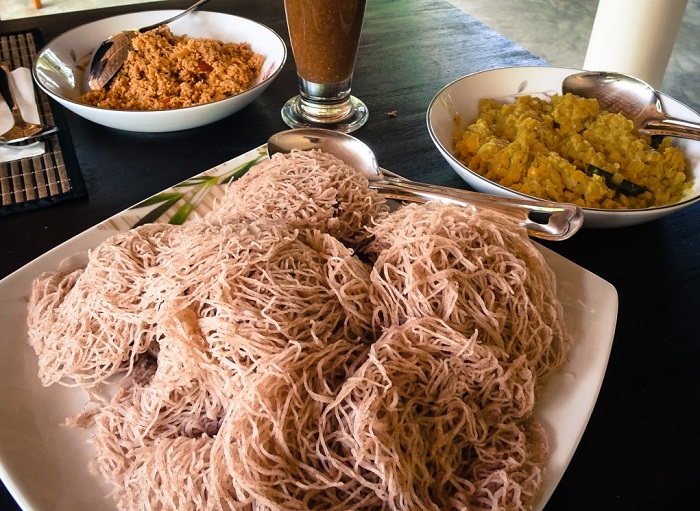 Strings in Sri Lanka
The noodle-like part is made by mixing rice flour with salt and water, then pressing the dough into noodles, knitting them together into small cakes and then steaming them. The dish is usually served with fresh coconut and curry or sambal.
Both these so-called 'Top hoppers string' are synonymous with breakfast in Sri Lanka but are also popular in South India and are eaten at other times of the day.
3. Inspiring fusion in Malaysia
The old spice road brings you to Malaysia, perhaps Asia's biggest foodie region . With bread and dairy products mixed with rice and spices, Malaysians proudly and often eat breakfast with what they call their national dish – nasi lemak, and national bread – roti canai .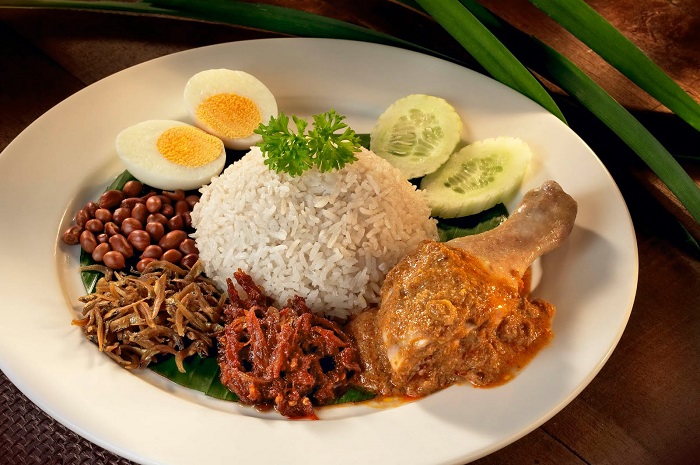 Nasi lemak
As one of the most delicious dishes Asian morning , Nasi cooked from fragrant rice in coconut milk with pineapple leaves to create a greasy creamy texture. It is traditionally accompanied by a hard-boiled egg, anchovies, peanuts, sambal and a strong rendang curry (usually beef or chicken), although there are many others. The combination makes for an inspiring dish of contrasting flavors.
Its origin is unclear, but nasi lemak wrapped in banana leaves in a triangular package can be found on most breakfast restaurant tables and at the top of most guests' breakfast menus. Five star hotel in Malaysia.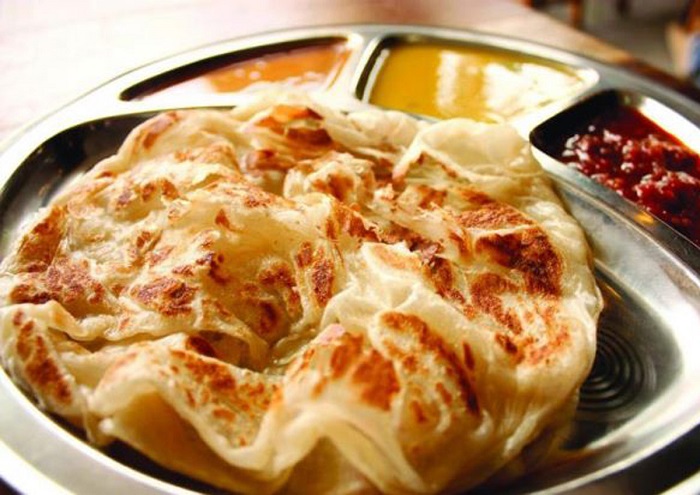 Roti canai
Roti canai by early Tamil immigrants discovered that kneading dough with maida, oil and water, is like a pizza base and cooked on an electric stove lightly oiled then folded to form bags. air. This process gives the pancake-like bread a crunchy yet soft and chewy texture. Ideally, the roti is shredded and dipped in dhal water for the perfect simple Malaysian breakfast . Some diners choose to add ingredients like eggs (roti telur), bananas (roti pisang), buttermilk and sugar (roti boom) or even Milo (chocolate roti).
4. Baguettes at dawn in Vietnam
Colonial influences are also reflected on the breakfast tables of Vietnam and Laos. Both were once part of French Indochina and inherited the banh mi from France .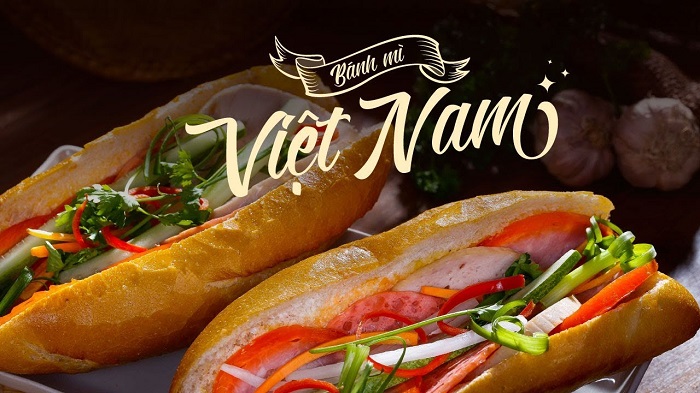 Vietnamese bread
The "fast-food" breakfast of choice in Vietnam is banh mi, a small bread that ranks as one of the best in the world, sold everywhere in Vietnam.
The most basic and popular is a combination of cold meat and vegetables such as coriander, cucumber, pickled carrots… with spices from French dishes such as pate, chili and mayonnaise. However, there are many other popular fillings used including fried eggs, grilled pork and meatballs.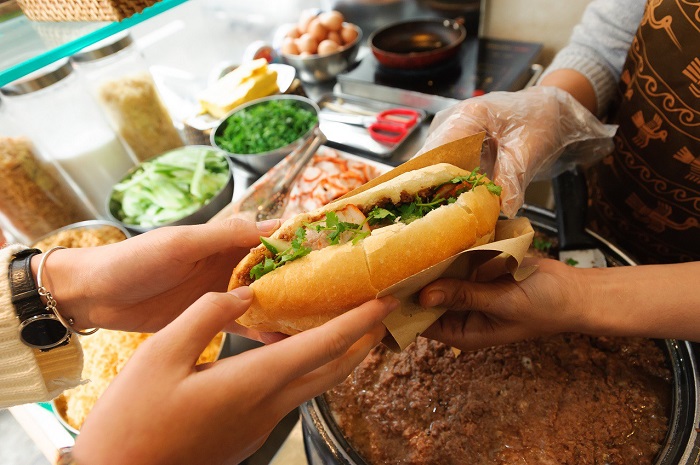 Bread pate is a popular breakfast dish
Pho and Hue beef vermicelli are also popular breakfast dishes in Vietnam , while khao soi (noodles, ground pork, herbs and fresh vegetables with chili in the broth) is a breakfast dish as well as any time. different day in Laos.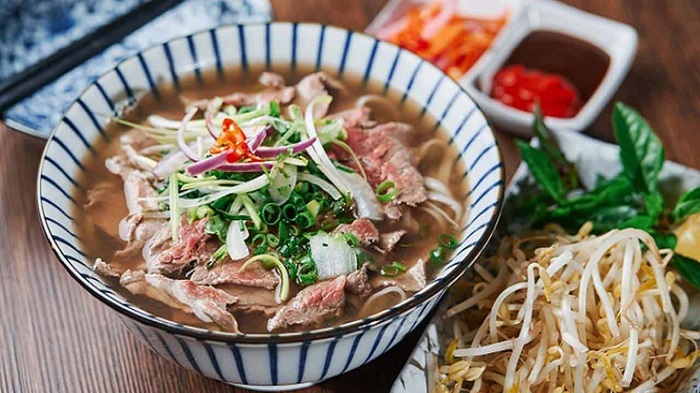 Pho "vietnamese
5. Convenience Congee
Jok in Thailand is voted as one of the best breakfast foods in Asia. Variations of rice porridge are served as a staple breakfast dish in most Southeast Asian countries. In Thailand, the most popular is jok which has a thick and smooth consistency. Minced pork and chicken is the choice of most jok eaters, along with an egg and ground chili, coriander and shaved ginger.
The exact origin of jok in the region is unclear, although rice porridge in China has been recorded since the Zhou Dynasty, in 1000 BC.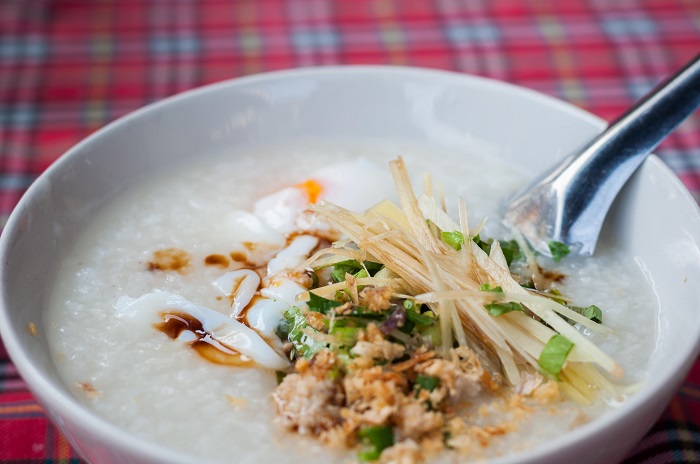 Thai jok
6. Miso-a-gogo
For the most hearty breakfasts, head to Japan. This Asian breakfast is traditional to greet the sunrise, it is based on several main dishes and is designed to be both healthy and stimulate all five senses. This is also the type of meal that you might consider eating at other times of the day.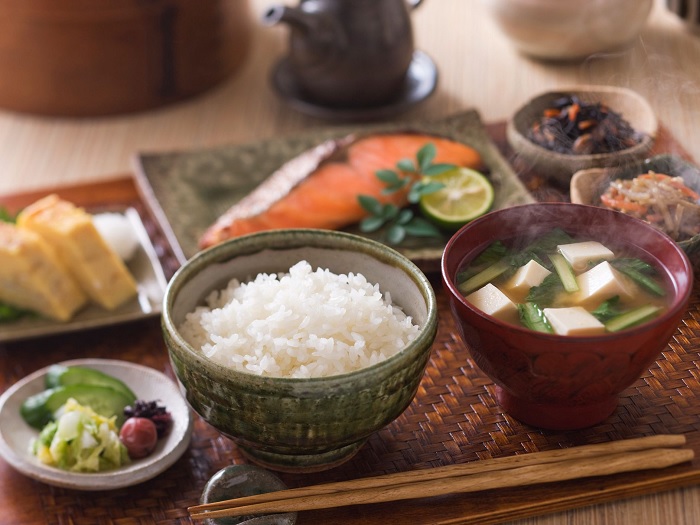 Japanese breakfast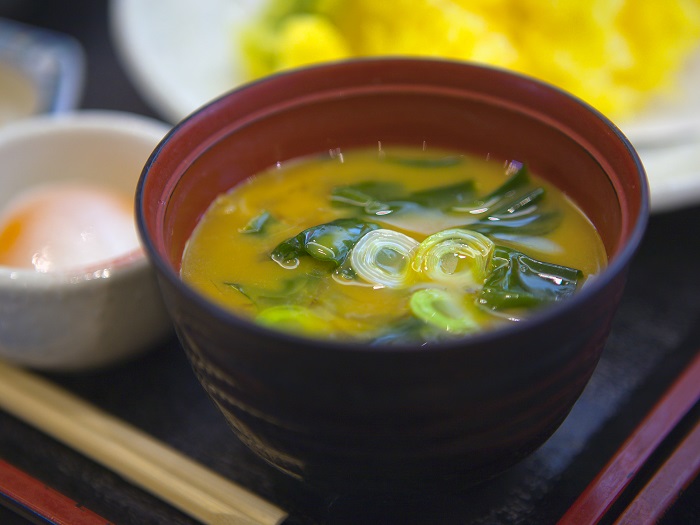 Miso soup is a common dish in meals
Steamed rice, miso soup (made from fermented soybeans), grilled fish, tsukemono (preserved vegetables and herbs), and omelettes are all common ingredients, although there are other ingredients that vary in color as well. Beautifully included in this Japanese delicacy !
When you can't travel right now, you can learn more about  these best Asian breakfast foods !
Photo: Internet
TAG: