Specialties from the root of the Red Dao Yen Bai
Tao tree, as the Red Dao people call it, Yen Bai is a tree that grows naturally in the forest hills. For many generations now, my roots have not only been used by local people to distill traditional wine but also processed into many rustic and unique delicacies.
Tao is a blade, a tree that grows naturally in the forest with a palm-like body, the size of a human hug. My leaves are like coconut leaves, the fruit comes in bunches like areca, the white roots like rice are very sweet and soft. When I was about 5-7 years old, my body had a height of 2 to 2.5 meters to give a big and delicious bulb.
When picking me, people peel the tubers and often cut the base close to the ground. And I must also know how to chop it so that it is easy to peel off, because with my trunk is rough and hard, it takes half a day to chop my bulbs. When cutting, cut each leaf sheath from the outside to the inside to get the very young and soft pulp.
However, I am not always good and delicious every season. Especially when I went to the fruit-making room, I could not eat, because then I cut all the tubers. According to Ms. Ly Thi Liu, Sam Tren village, Trung Tam commune, Luc Yen district, Yen Bai province, normally in winter, people just cut me off and remove the tubers, because at that time there was little rain, I also had little water. When processing, I am fresh and sweet. "It takes winter to cut me down to eat, but in the rainy season I will soak up a lot of water, not bad and sweet. In winter, I eat my best food, this tuber is mainly cooked with chicken and very delicious bone stew "- Ms. Ly Thi Liu said.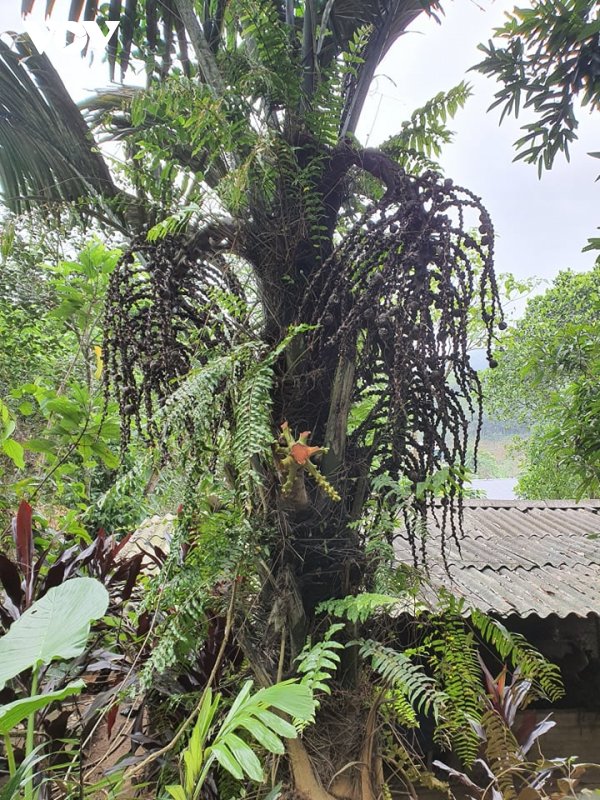 My 10-year-old tree produces fruit.
Tao after being cut back, will remove the hard old kernels to get the young tubers, cut small pieces about 5cm long; Then soak in a basin of water to create all the yellow plastic, when processing the new white, for beautiful and delicious color. Yen Bai Red Dao people often cook soup with chicken meat, I stew with bones, and I cook sticky rice for dipping … Especially, the dish I cook with chicken soup has a very sweet and refreshing taste.
ADVERTISEMENT
To have a delicious chicken soup, you need to prepare a chicken about 1-1.5kg. Clean chicken after pecking, cut into medium pieces, marinate with white salt for 30 minutes, and stir fry for meat hunt. When it smells good, add boiling water to cover the meat, simmer until the chicken is tender, add the pieces to the pieces and boil until I'm soft, then cut a little ginger leaves into the island, then turn off. a kitchen. "In order for my soup to be fragrant, sweet to taste, do not season with MSG, because my own has natural sweetener. So I cook bone dishes only for white salt. When I cook chicken, I add some ginger leaves to make it delicious "- Ms. Dang Thi Nai, Khe Giang village, Truc Lau commune, Luc Yen district, Yen Bai province shared.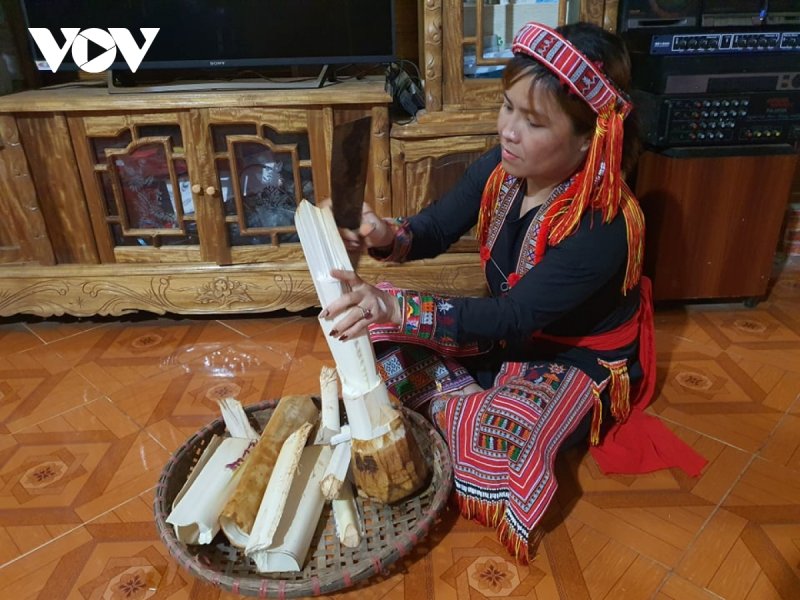 Cu me is removed from the old kernels.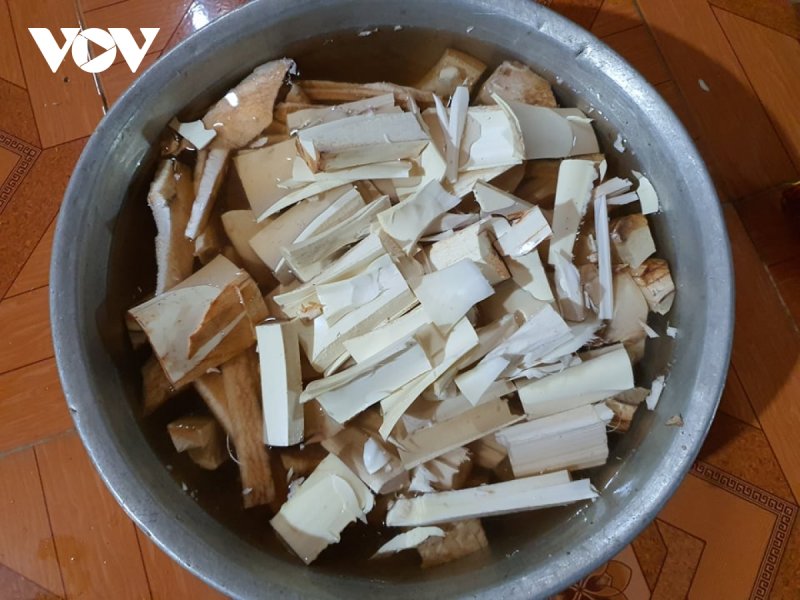 The root is soaked in water before processing.
The soup I usually eat hot, with rice is very delicious. My sweetness and the sweetness of bones and meat make my soup from a tree of this forest even more delicious. Ms. Nguyen Thi Hue, Hong Ha ward, Yen Bai city, felt: "The first time I taste this dish, I have not yet felt its sweet, fragrant, and fresh flavor. However, after eating the second time, the third time onwards, I like it very much, the taste is very different from many dishes I have enjoyed. Especially the processing is simple, not picky about spices but very easy to eat.
Now, the dishes made from me are not only popular dishes in the rice tray of Red Dao Yen Bai people, but also become specialties that many people love and want to enjoy every time they come to the villages. village here./. Follow VOV
TAG: