Watch the sunset on the banks of the Hau River, enjoy the dish priced 'tens of million'
Sitting on the banks of the Hau River, young people can enjoy the romantic sunset and enjoy rustic dishes for … 'tens of millions of dong'.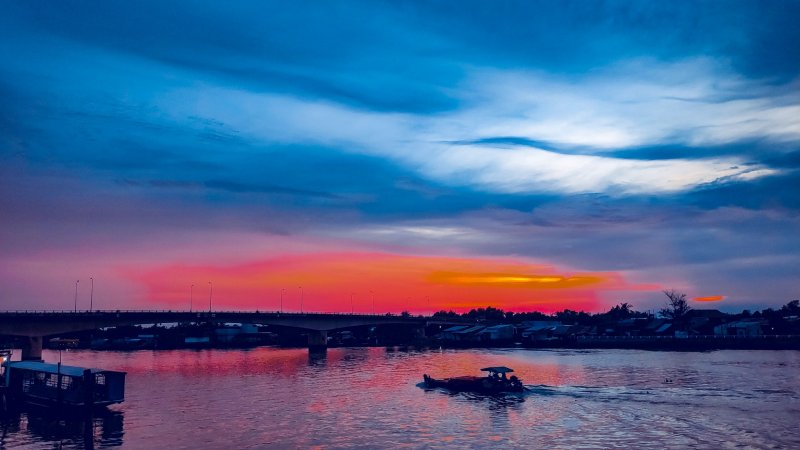 River-side dealers return to their homes after a day of strenuous livelihoods.NGUYEN DIEN
On the afternoon of July 7, we had the opportunity to explore some cafes and eateries along the Hau River in An Lac Thon town, Ke Sach District, Soc Trang province. This is the stop for young people who want to enjoy the beauty of the river at sunset.
We could feel the vastness of the West River, with the cool breezes blowing from the river and in the distance boats full of agricultural products floating among the water hyacinths.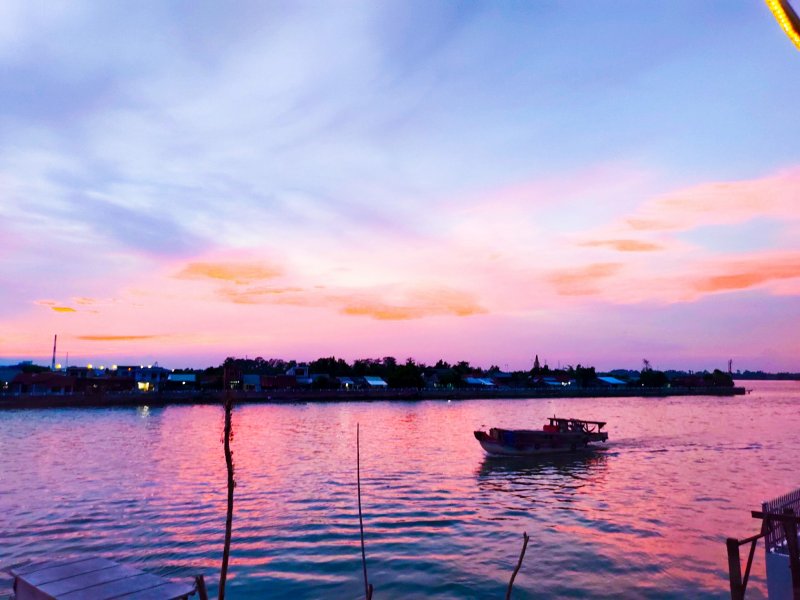 Sunset on the Hau River brings a tranquil beauty.NGUYEN DIEN
Sitting and watching the sunset on the Hau River, Mr. Nguyen Trung Quan, a student of Can Tho School of Economics and Technology, said: "This cool, quiet space gives me a sense of relaxation and relief. all the pressure after a tiring week of studying and working part-time ". Mr. Quan often comes here to have moments alone, calmly thinking about some important issues in life.
When the clock hit 18 o'clock, the sun began to set, as if sinking into the riverbed, the couples who traded along the river quickly cleared their goods, boarded a boat to return home after a day of strenuous living.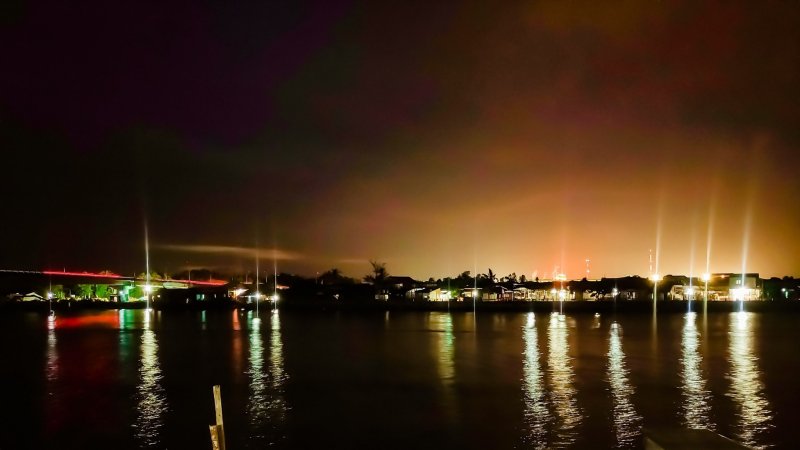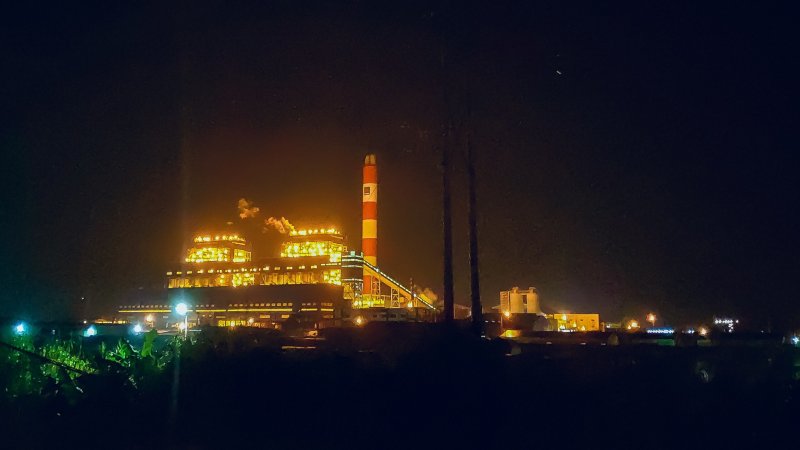 Bringing out the eyes far away is the thermal power plant that shines the whole sky.NGUYEN DIEN
On the other side of the river, we could see the adjacent houses starting to light up, the light reflected on the water surface forming long streaks, at the same time we saw the light from the thermal power plant shine in one sky."Living slowly, feeling the small things in life makes me feel happier instead of chasing after material values", Nguyen Thi Quynh Tran, a student at Can Tho University, said of the sunset on the River Queen.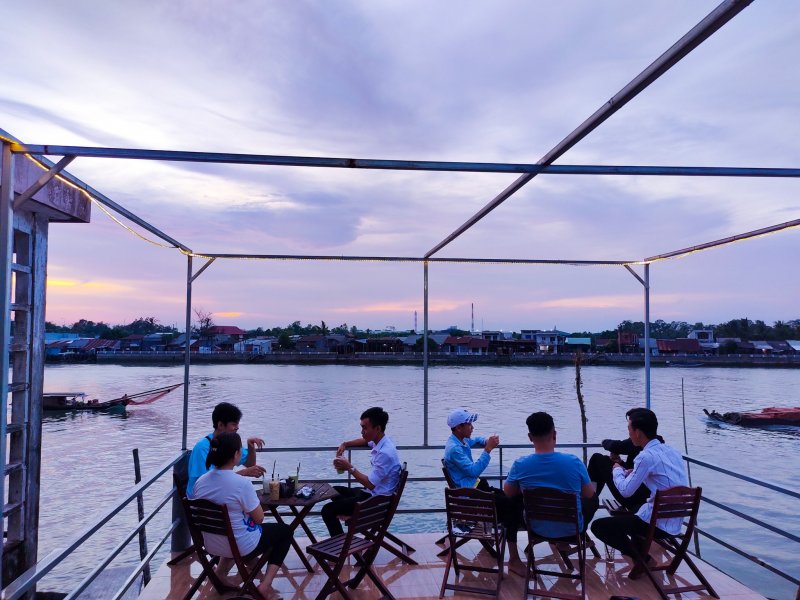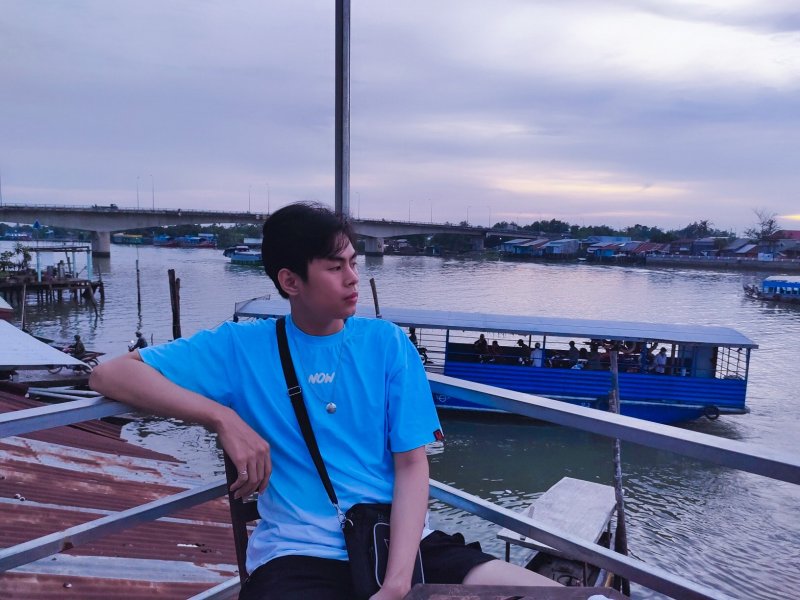 Young people can have interesting "check-in" pictures on the banks of the Hau River.NGUYEN DIEN
It was getting dark, and we went to a rather special restaurant. The hostess welcomes and asks customers who want to eat "tens of millions" of dishes. Customers raced for "20 million" and "40 million".However, this is a unique offering style of the restaurant and the plate "20 million", "40 million" is actually just 20,000 VND or 40,000 VND.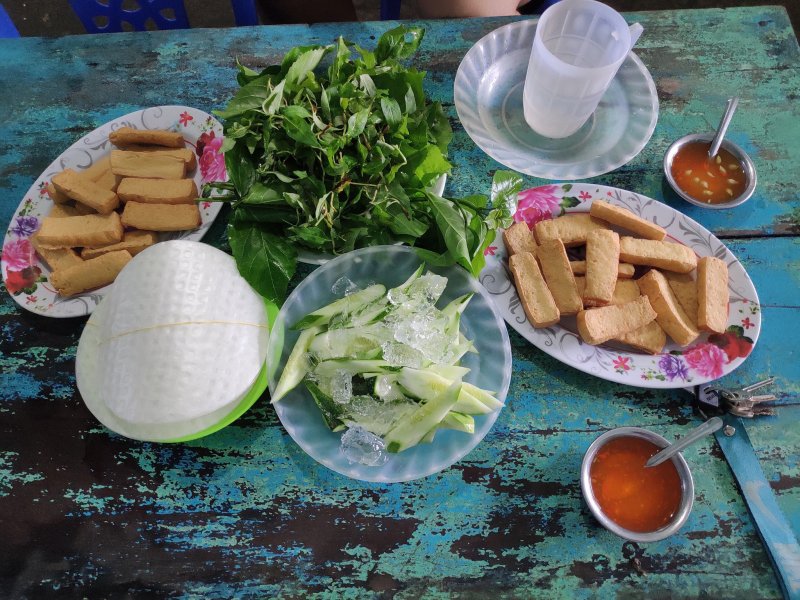 The fried tofu dish costs "tens of millions", delicious and deliciousNGUYEN DIEN
At the restaurant, young people can enjoy crispy fried tofu with garden vegetables such as leaf, lettuce, fish lettuce, …The most special is that the customers can make their own dipping sauce with the recipe instructed by the owner: 2 teaspoons of sugar, 1 teaspoon of salt and pepper, 1 bit of MSG plus kumquat juice and chili. The dish is simple but with the harmonious combination of many flavors, we have an enjoyable culinary experience on the banks of the Hau River . Follow Thanh Nien
TAG: