"Pocket" series of cafe terrace watching the romantic sunset in Saigon
The coffee space above helps visitors to have more interesting experiences, enjoy watching the whole bustling city scene, or "immersed" in the romantic sunset.
Rooftop smoke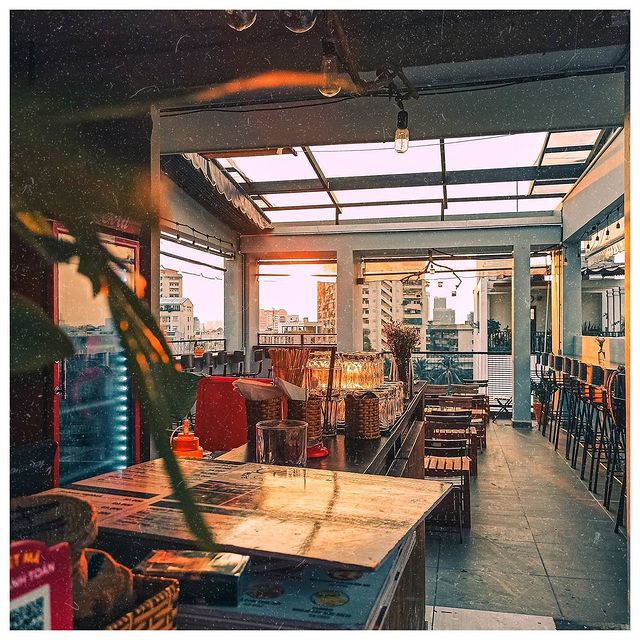 Located on the 6-7 floor of a building located in front of Phu My street (Binh Thanh district), Khoi Rooftop cafe "attracts" visitors thanks to the direct view of the "symbols" of Saigon like Landmark 81 , Bitexco, Vinhomes Central Park (Photo: Smoke Rooftop).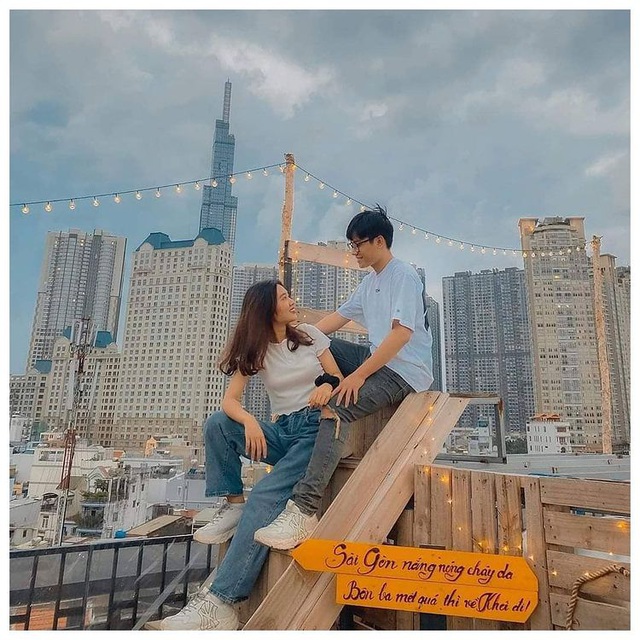 Spacious space, divided into two main areas. The balcony area is arranged with many high chairs for individual guests or couples, enjoying tea while watching the city. And the center of the restaurant consists of low table areas, suitable for each association and large group of people but still freely chat and exchange together (Photo: @Xthao__).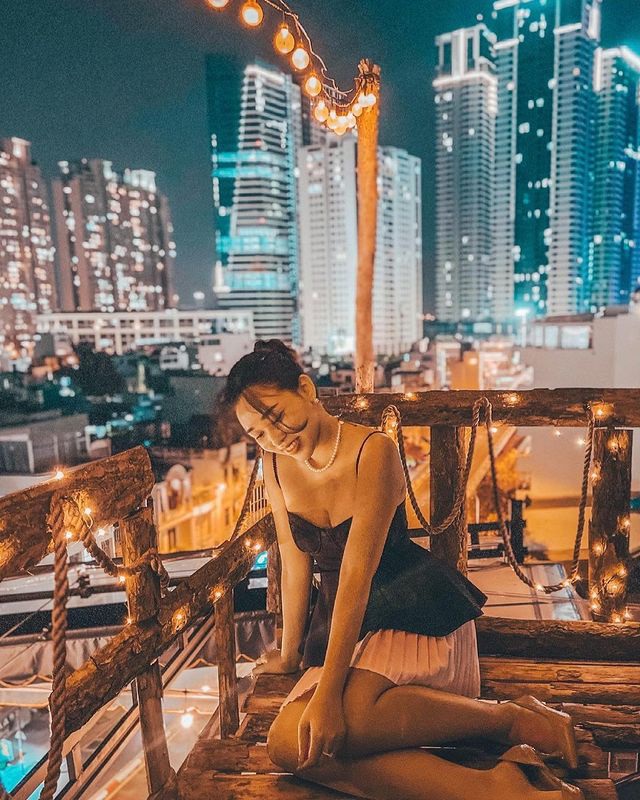 The highlight of the shop is a wooden staircase on the 7th floor, decorated with quite eye-catching filament lights. This is also the check-in corner that many young people love when they want to capture the sunset or the city scene (Photo: @shelliejanvier).
Afternoon Rooftop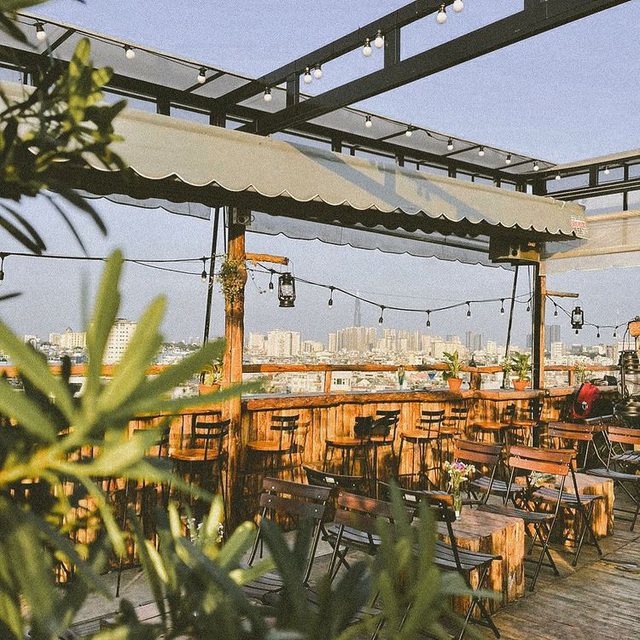 The shop is located on the 7th floor of a high-rise building on Tran Khac Chan street (Phu Nhuan district). The space evokes a familiar feeling, close to the simple interior design, mainly from wood (Photo: @rangchieurooftop).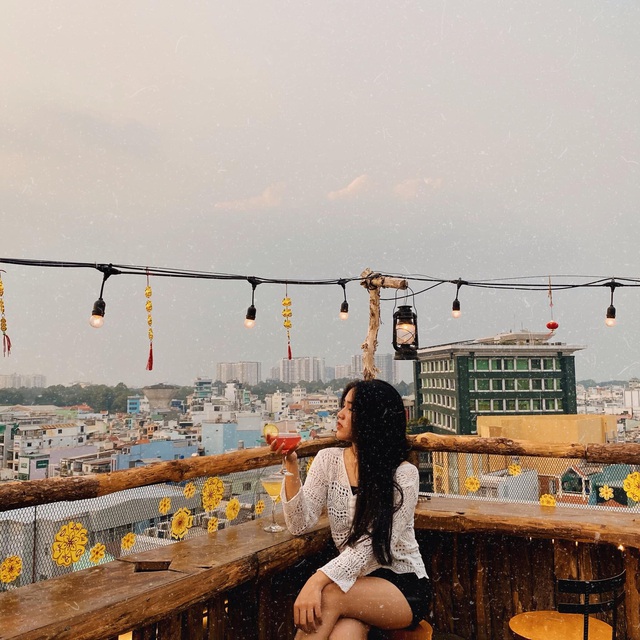 The rustic and simple space with the highlight of the old light bulbs, mixed with the early afternoon sunlight, makes visitors feel a bit quiet and gentle here and do not forget to "buy" yourself the photos " so deep "(Photo: Dinh Huyen Trang).
Zahrah Coffee Lounge & Rooftop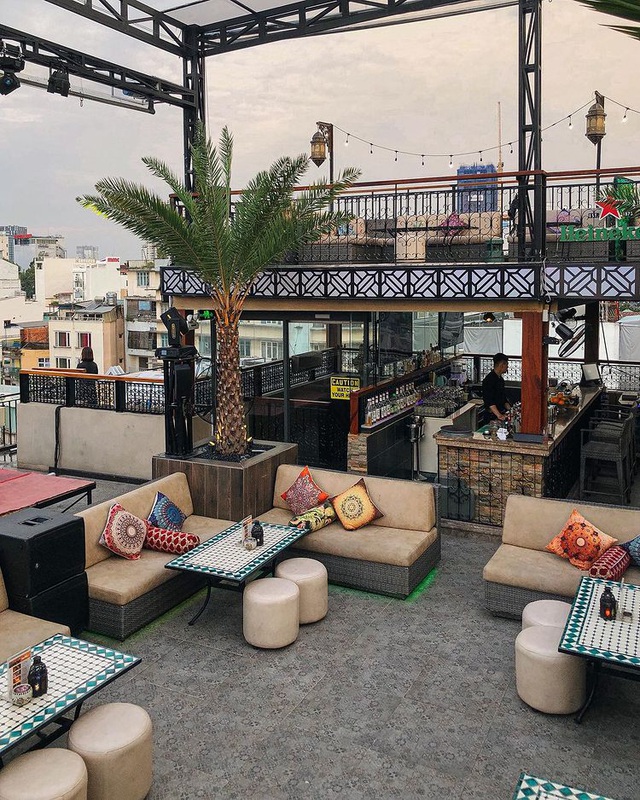 The shop is located in the center of Bui Vien west street, designed in the style of the Middle East with the main colors of green and gray. The space is divided into two areas including In House Lounge and Rooftop, decorated in separate colors but with a full view of the city view (Photo: @ruahaman).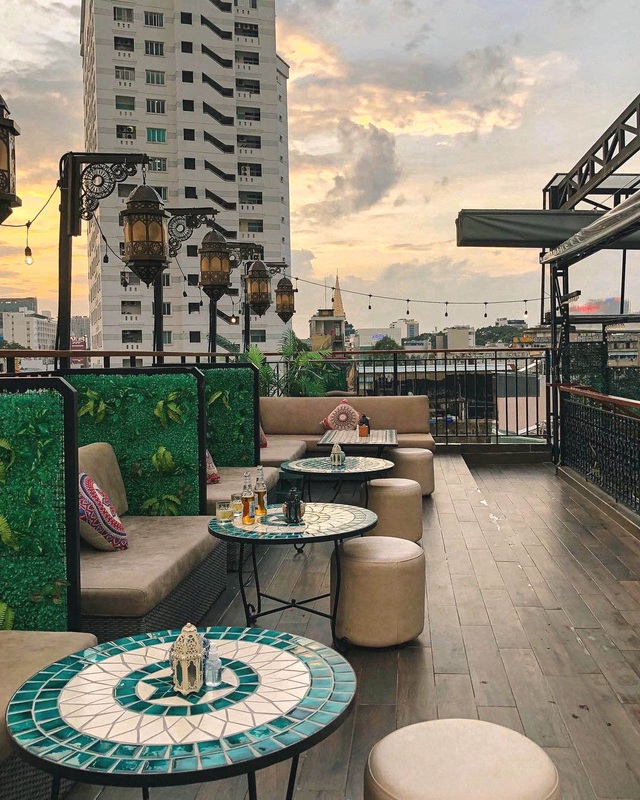 The outdoor seats are separated by artificial grasses with long, smooth sofas that are easy to please guests. From the layout of the space to the food and drink here, all received many positive reviews (Photo: @ruahaman).
Rooftop Difference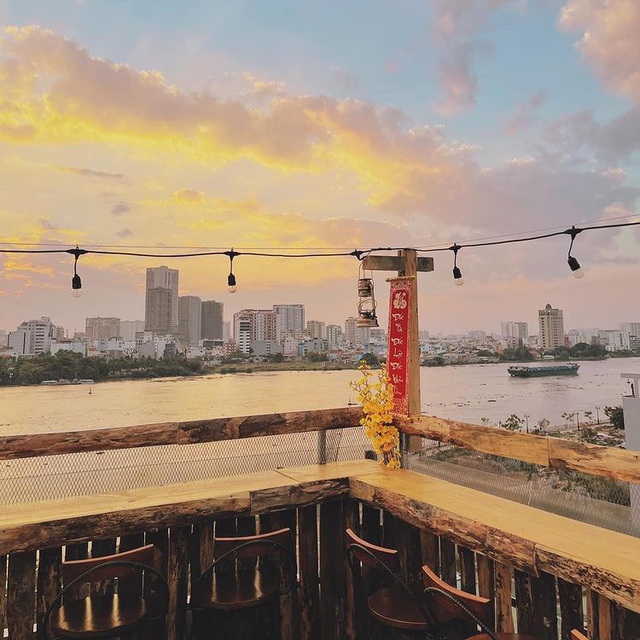 As one of the rooftop cafes that "attract" customers, the Chenh Vnh Rooftop owns a prime location right next to the Saigon River. Here, visitors can watch the beautiful sunset and check-in "tired" with the Landmark 81 building in the distance (Photo: Rooftop).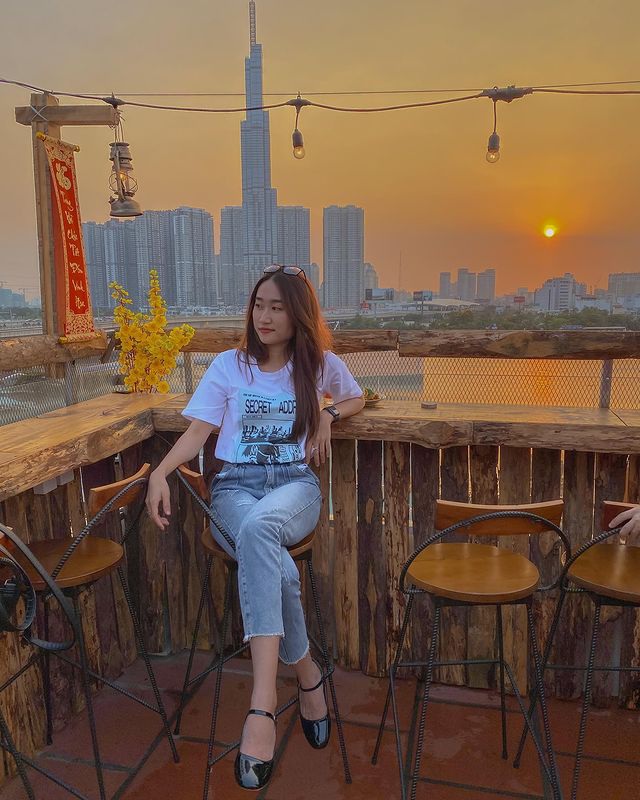 Arriving at the restaurant at sunset, you enjoy tea, sip a little beer or a cocktail and watch the sunset fall, enjoy the cool breeze, and all fatigue will disappear (Photo: @rainy_tien).
Twilight Rooftop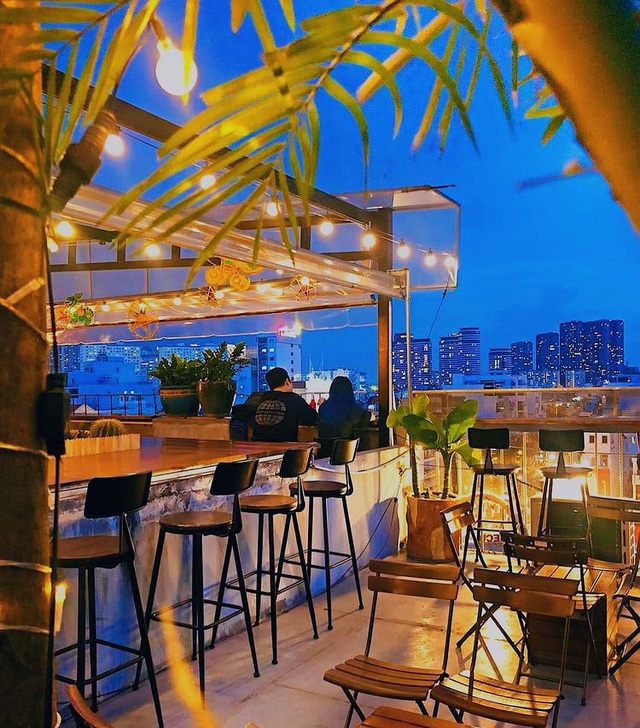 Tucked away in a small alley in Bach Dang Street, but this cafe is still a favorite destination for many Saigonese (Photo: @changvangrooftop).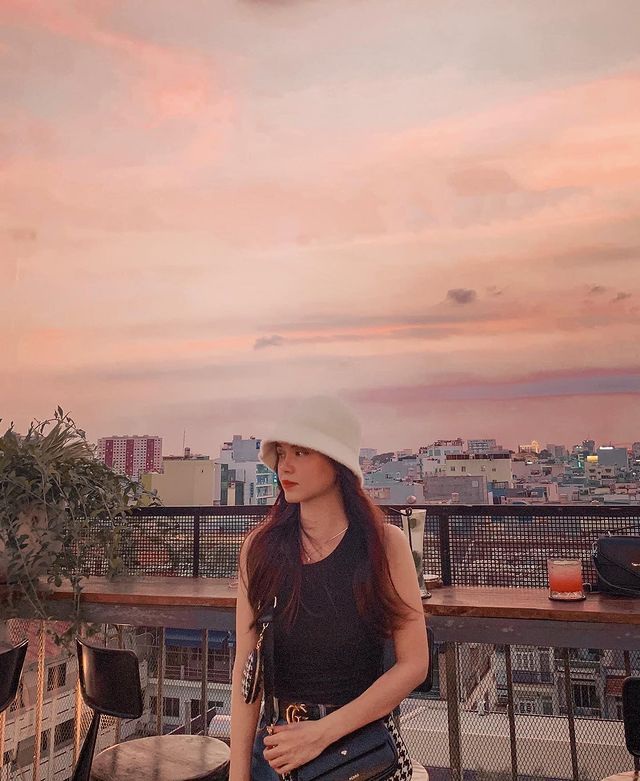 The special thing is that the restaurant is open from 2 pm until night so visitors can visit late, after the end of a stressful working day or study. The restaurant also serves acoustic music every Saturday night, to meet the diverse relaxation needs of visitors (Photo: @changvangrooftop).Follow Dan trí
TAG: