Top 6 most attractive tourist destinations in the West of Summer
For this summer vacation, where do you plan to travel with your family and friends? A summer trip to Phu Quoc to find unspoiled, quiet islands to enjoy the best that the Western Sea Island brings; A dreamy tour of Dalat mountain town to find out about famous tourist sites or beautiful, romantic cafes to enjoy the most delicious and finest coffee; or simply a Western Summer Tour to the countryside, with the most simple things to experience the quiet rural life with the sincere and peaceful Western people. And the West is the place for summer tourism the most attractive attraction that Vinlove wants to introduce to visitors on this occasion. 
However, there is one more problem that arises, where should Western tourism go out? That is the question many visitors have asked us during the past time. And to help visitors better understand the West and also to answer these travel questions, today Vinlove will share with visitors an article on the topic " Western tourism should go out. Where in summer 2021" for tourists to refer and choose the most meaningful West Summer Tours.
Here is a list of the 10 most attractive Western tourist destinations that Vinlove has collected and compiled so that they can now be sent to visitors for your reference and if there is a chance, do it now. The most attractive and exciting trip to the West with my family and friends:
1. Long An Tourism
Long An is a province adjacent to the city. Ho Chi Minh City should also be quite close for tourists to visit and travel. Coming to Long An, there is a tourist area that is quite popular with tourists looking for, which is the Dong Thap Muoi eco-tourism area. This is an ecotourism area which is quite famous for its wild, tranquil beauty that nature, heaven and earth bring to this place, is worth a visit.
2. Tien Giang Tourism
Tien Giang is one of the most popular provinces in the West, where many famous tourist attractions are gathered, such as when traveling here, visitors will be able to visit and admire the features. The beauty of Vinh Trang Pagoda – a beautiful pagoda built in the very typical Western architecture or visitors can also come to Dong Tam Snake Farm to visit and learn hundreds of different types of snakes, including These are extremely poisonous ones. In addition, when coming to Tien Giang, visitors also have the opportunity to visit the luxuriant and fruitful orchards of the Western people or to the eco-tourist sites to visit, rowing, take enjoy moments of extremely interesting relaxation in this potential river land.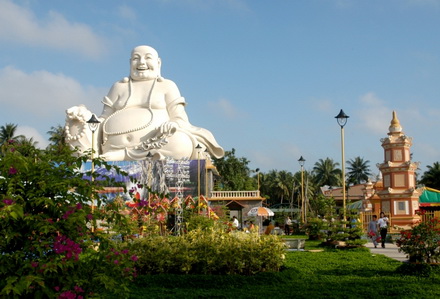 Tien Giang Tourism Summer 2021
3. Ben Tre tourism
Ben Tre is a rather famous land of the West, the land of green coconut trees. Coming here for tourism, visitors can visit the famous eco-tourism areas, that is "the four spirits – Long, Lan, Quy, Phung" of the West of the river. Coming to these ecotourism areas to visit and relax, visitors will have the opportunity to sit on a three-leaf boat on the Western river to admire the scenery and see the idyllic rural life of the land this.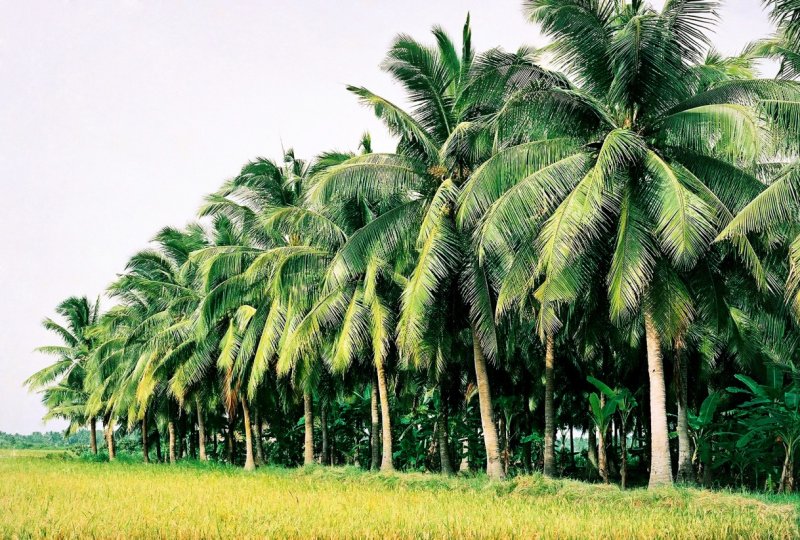 Ben Tre summer tourism with so many attractions is waiting for you
4. Dong Thap Tourism
Dong Thap is the next Western land in this summer travel itinerary that Vinlove wants to introduce to visitors. Coming here to visit, travel, visitors will admire the beauty of the beautiful lotus lakes, vast, vast rice fields straight with flying storks and a famous national ecological forest of Melaleuca. Visiting the Melaleuca forest, visitors will see firsthand the pristine mangrove forests with countless species of flora and fauna which have created a pretty paradise in this rural Western region. Especially in this forest preserves a rare and endangered species of our country, which is the red-headed crane bird.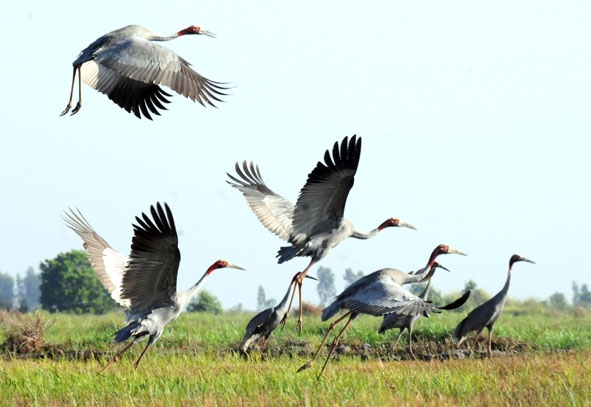 Dong Thap tourism summer 2021
5. Can Tho Tourism
Can Tho is the largest and most magnificent city in the West, bringing together many famous tourist attractions for visitors to visit and experience, such as Cai Rang and Phong Dien floating markets, Bang Lang Co Garden tourism, My Khanh Ecotourism Area, Ben Ninh Kieu … is quite attractive and full of new things, worth visiting, traveling to enjoy your ideal summer days here. there.
If you travel to the West, you can visit Phu Quoc Island under Phu Quoc Summer Tour to discover the best things.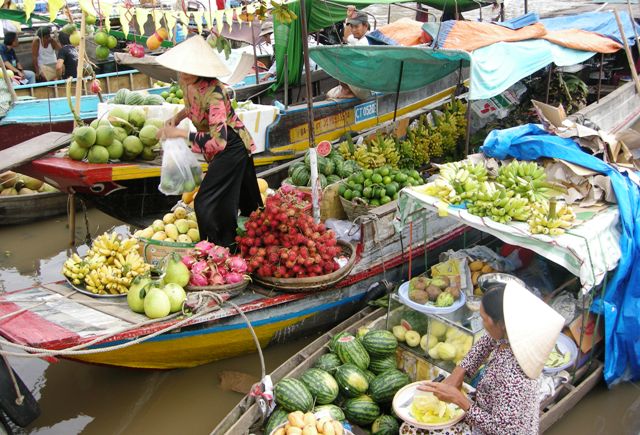 Can Tho tourism summer with so many interesting things is waiting for you
6. Ca Mau Tourism
The West has many attractive tourist sites, worth visiting, and the summer Ca Mau tourist area is a worthy destination, chosen by many tourists this summer. Coming to Ca Mau to visit and travel, visitors will admire the beauty of the cape, the end of our country as well as visit some other attractive tourist destinations and enjoy a wealth of dishes. the most delicious and attractive that this place offers, such as Ca Mau, fried fish, grilled snakehead fish and the most delicious and attractive Western sauce hotpot …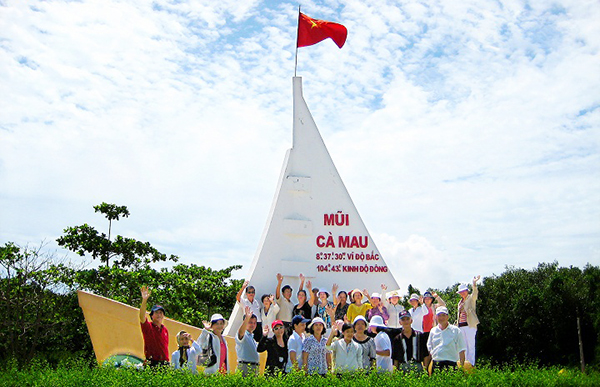 Come to Ca Mau to visit, enjoy the best that nature has bestowed on this land
Traveling to the West in the summer, where should I go out? Vinlove thinks visitors have more or less found the answer for themselves. Hopefully, with this list, visitors will love this Western region even more and if you have the opportunity to immediately make an attractive Summer West Tour with your family and friends. Especially in the West, Vinlove also organizes many other summer tours for tourists to choose from, such as Vung Tau Summer Tour, Summer Saigon Tour, Phu Tour Summer National, Hoi An Summer Tour, Summer Tour Da Lat … 
TAG: