The most beautiful and famous beaches in Ha Long to delight summer fun
Beach tourism is considered the strength of Ha Long city, so next summer, have you chosen a suitable beach for fun? Let's take a look at the most beautiful and famous beaches in Ha Long below. 
The most beautiful beaches in Ha Long
Tuan Chau, Bai Chay, TiTop … are famous beaches in Ha Long attracting tourists every summer. Let's find out what these beaches are so attractive? 

1. Tuan Chau beach
This beach area has both romantic features, windy scenery, blue sea. It is only about 2km from Ha Long city. Therefore, you absolutely can travel in this place when visiting Ha Long Beach. 
Although Tuan Chau beach is just an artificial beach, it is also the very quality and satisfied many visitors, considered one of the beautiful beaches in Quang Ninh. When traveling to Tuan Chau, you can enjoy swimming, windsurfing, boating or playing sports games. Just with your friends to make a specific plan, you can explore Tuan Chau Island this summer.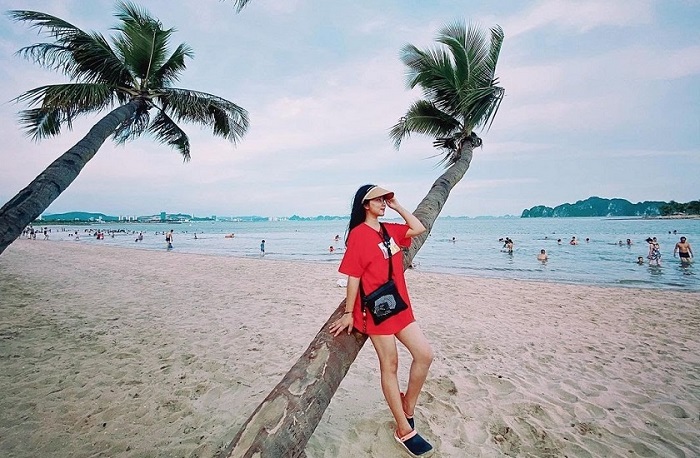 Tuan Chau beach. Photo: (@__vuonglinh__)

2. Bai Chay beach is the largest in Ha Long
Bai Chay is also known as Sun World beach. This area is home to a beautiful sea and blue clouds with a variety of new activities. When you come to this beautiful beach in Ha Long , you can go for a walk, swim in the sea and join team building, paragliding,.
However, there are also some points you need to keep in mind when traveling. It's that bathing in the ocean can easily burn you out, so apply lotion. You can buy and bring sunscreen with you to use when needed. You should also refer to some typical dishes of this salty sea.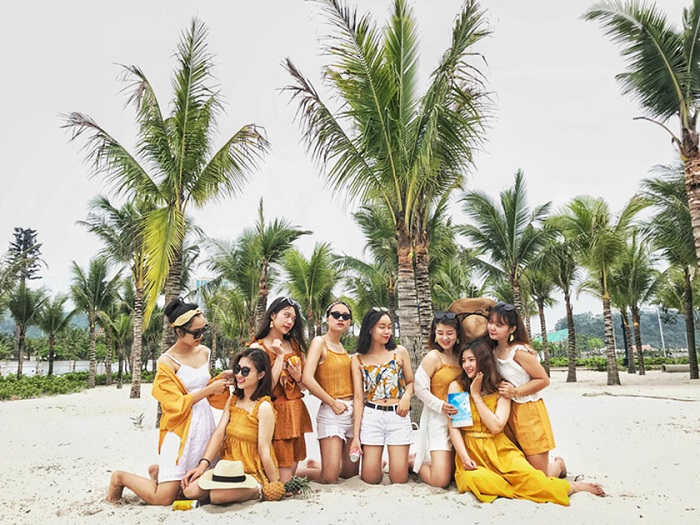 Bai Chay is the largest in Ha Long. Photo: BestPrice

3. Ti Top beach
This beach is also at the top of the most beautiful beaches in Ha Long. It can be said that anyone traveling to Ha Long wants to visit this attractive place. In particular, its shape resembles that of a bright moon. The strong point of this beach is the fresh and quiet air. With the attraction of the sea, Ti Top will be more and more attractive. This area has a spacious and cool space. You can come here to climb regularly. Seawater at Ti Top beach is green year-round, a rare thing.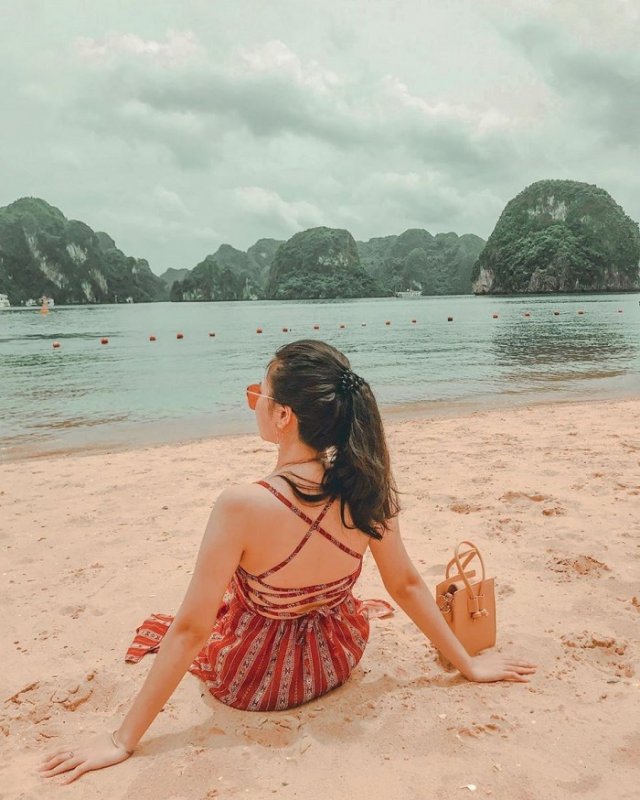 Ti Top beach. Photo: cattour

4. New beach near Marina Square, Bai Chay area
In addition to the old beach, a new one is under construction. This area is also chosen by many people. The reason is that it is also on the main road where many people pass by. Next to this beach, there are quite a few impressive works. They are Royal Lotus Resort and Central Luxury hotel. Every beach has many popular activities. You can go to watch the sea, watch the sunrise and sunset on the sea. You can also organize team building and participate in outdoor sports activities if you want.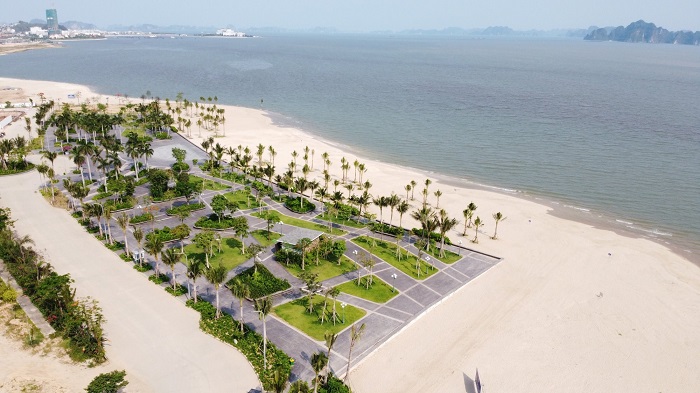 New beach near Marina Square, Bai Chay area

5. Bai Dai Van Don
Bai Dai is the most popular  beach in Ha Long every summer. This area is a bit deserted, but it has a wild beauty. Bai Dai is only about 1 hour from Ha Long by car. Therefore, if you want to explore this area, it is not too expensive to travel. To go to Dai beach, you should prepare your own items. These are tents, sleeping bags, personal belongings. 
Preparing a bedside will help you experience camping at night and be able to get more active sea breeze. There are also many outdoor activities such as swimming, fish grilling or volleyball if you go in groups. The seafood here is also very delicious, you should enjoy it if you have the opportunity. You can also visit Truc Lam Zen Monastery if you want. Note that in this area you should ride a motorbike to move you. That will be more active.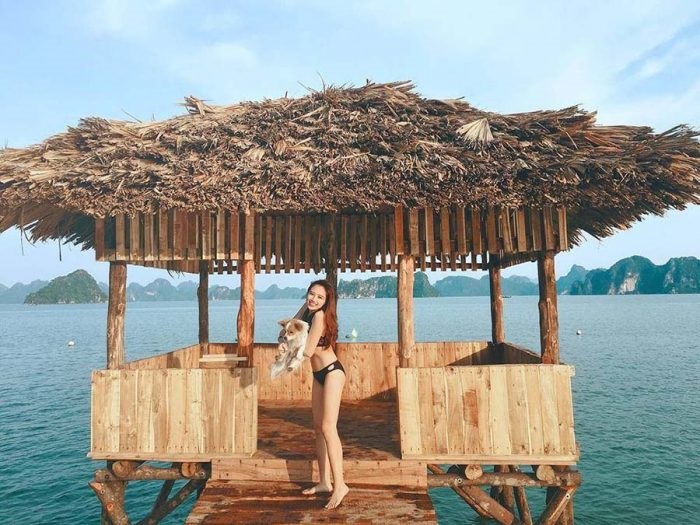 Bai Dai Van Don. Photo: (Ly Giang Vu)

Famous beaches near Ha Long 
Besides the beaches in Ha Long above, you can refer to the nearby beaches that are also very beautiful and famous such as:
– The beaches on the island of Quan Lan as: beach Quan Lan , beaches Minh Chau , beach Son Hao . These are all very unspoiled beaches that have not been influenced much by humans, so the sand is fine and the water is clear. In addition, these beaches are also ideal places for campfire and teambuilding activities.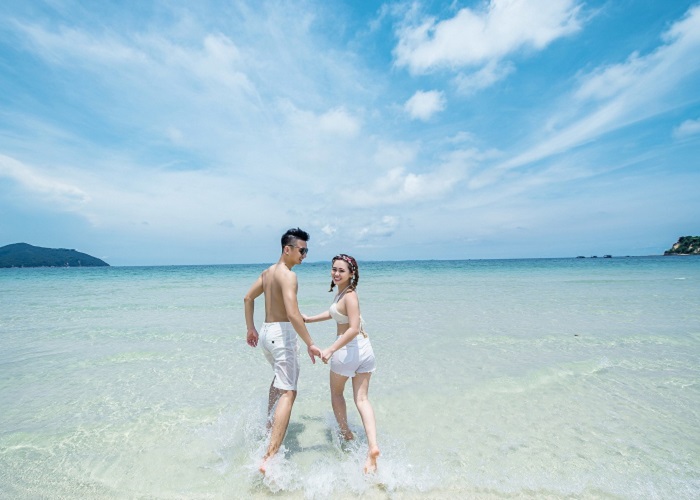 Quan Lan beach. Photo: pystravel

– Ngoc Vung Beach: Ngoc Vung is one of  the beautiful beaches in Quang Ninh,  famous for its big waves, long beaches and fine white sand. Coming to Ngoc Vung beach, you can set a campfire, swim in the sea, barbecue seafood BBQ, rent bicycles for a walk …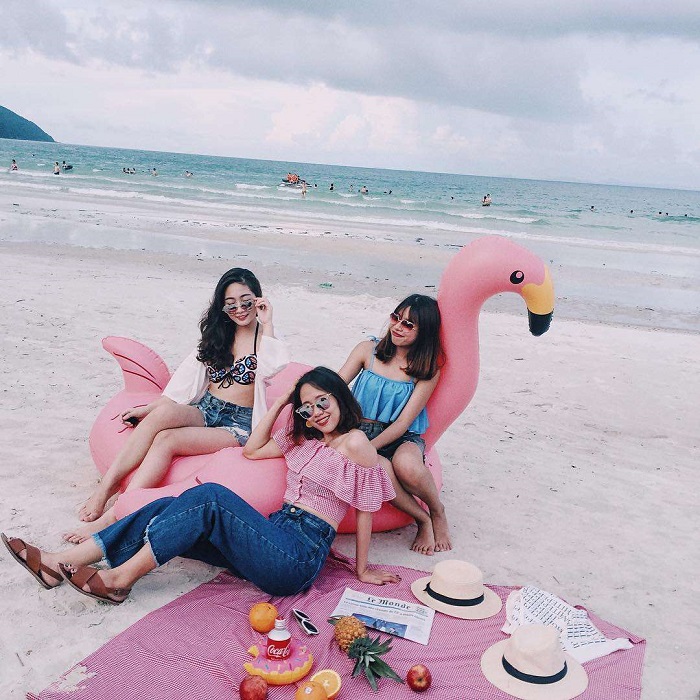 Ngoc Vung Beach. Photo: pystravel

That is the list of beaches in Ha Long that attract the most tourists in the summer. Hope to help you easily choose the most suitable beaches for yourself to enjoy immersing yourself in the cool water and participate in exciting fun activities. 
Photo: Internet
TAG: