The vegetable garden of the couple 8X Saigon
Not only a vegetable garden but the young couple 8X in Saigon also brought many abandoned dogs, participating in many volunteer activities.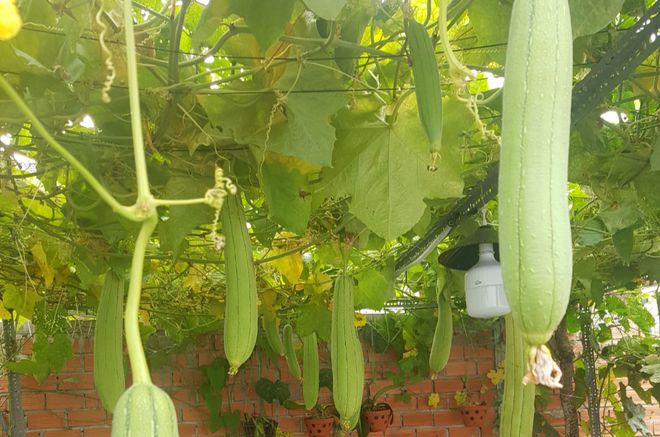 Fruit rambutan fruit.PHOTO: TĐ
"Watching  a fruitful fruit  feels more motivated and creative"
Present at the house of the couple Mr. Quach Cuong and Ms. Le Thi Ngoc Diem, both 8X generation in Thu Duc City, Ho Chi Minh City, we were surprised with the nearly 100 square meter garden in front of the house. This land not only has a variety of vegetables and fruits, but also is a place for this couple to live, play, and chat at the end of each day, finishing work.
Ms. Ngoc Diem said that in 2019, after a few moves to live for the convenience of work, she and her husband decided to build a house on a small plot of land in Thu Duc City. Diem and her husband originally planned to plant flowers to beautify a corner of the house and some vegetables but had no idea of ​​developing a garden full of vegetables and fruits as now.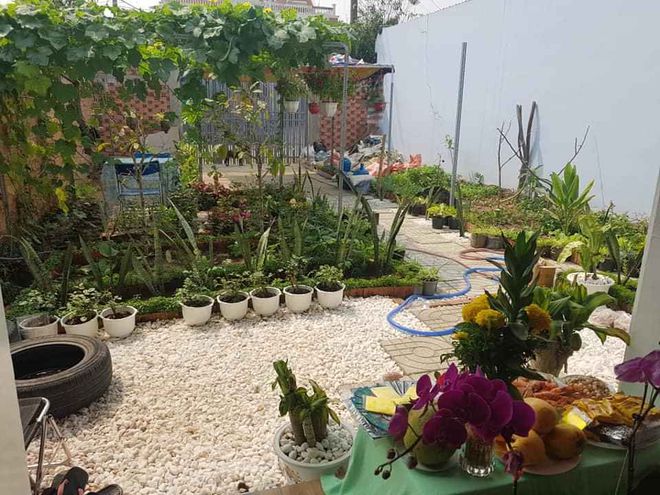 The front garden was built for about 3 months.PHOTO: ND
"After a period of growing flowers with many sources from Can Tho, Sa Dec, Da Lat … my cultivation experience is better. That is why I discussed with my husband to re-plan other corners to grow fruit trees and vegetables in order to improve family meals as well as improve the quality of life with clean, self-grown green vegetables ", Ms. Diem shared shall.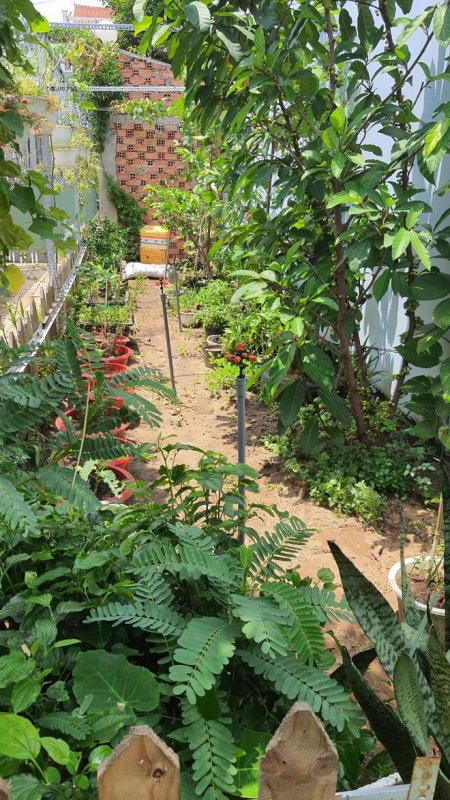 Currently the garden is green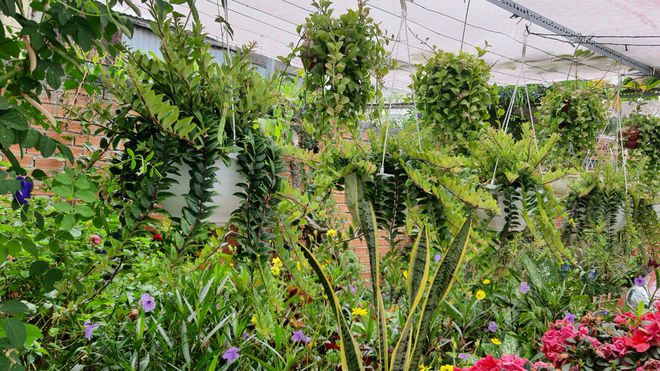 Plants and flowers are in full bloomPHOTO: TAN DAT
Accordingly, Ms. Ngoc Diem and her husband planted popular varieties of vegetables such as broccoli, water spinach, lettuce. Then set up a platform to plant gourd and melon. Ms. Diem said: "These fruits were initially planted with very positive results and high yield. But after about a year, many problems appeared first pests and diseases, fungi, and then degraded soil. I have to catch the worm myself, dry the soil with lime, and spray with antifungal. At the same time, we have to plant some more legume trees to improve the soil ".
The fruit trees also began to grow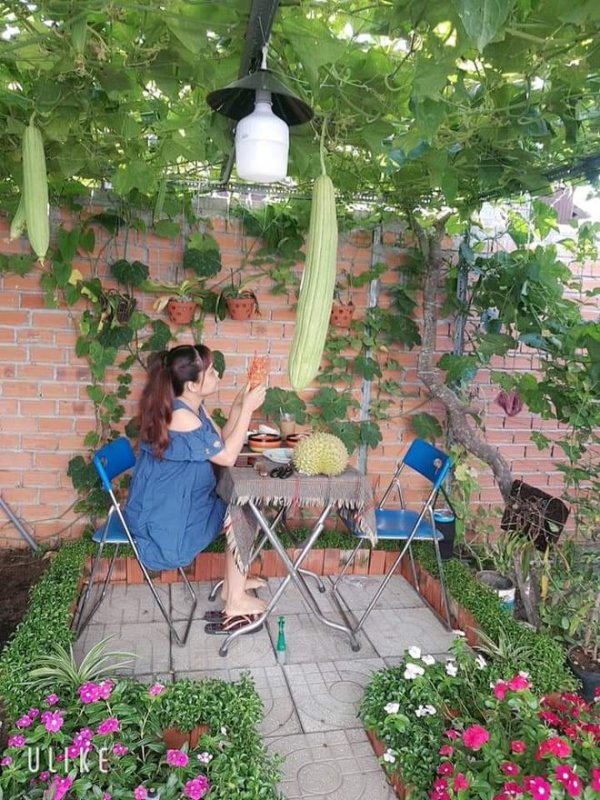 Fruitful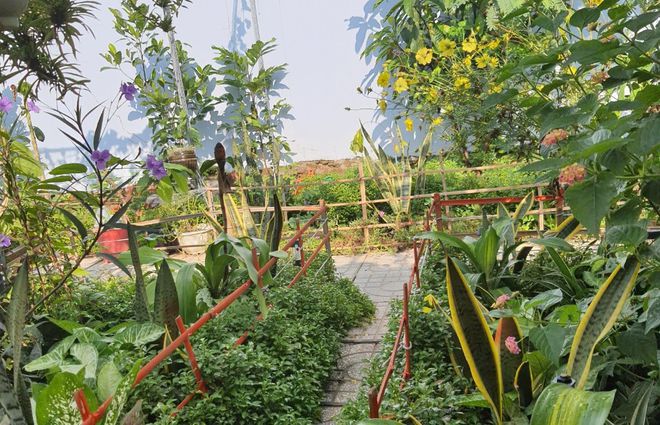 Every nook and cranny is a virtual living corner
Ms. Ngoc Diem also said that she also tried growing vegetables in specialized boxes. "Such a change makes the rotation and monitoring of soil quality easier. Now I also have turnip, chili, onion, leaf, lemongrass, radish … For nearly a year, I have planted more varieties of fruit trees such as banana, jackfruit, guava, apple, grapes … " Ms. Diem said.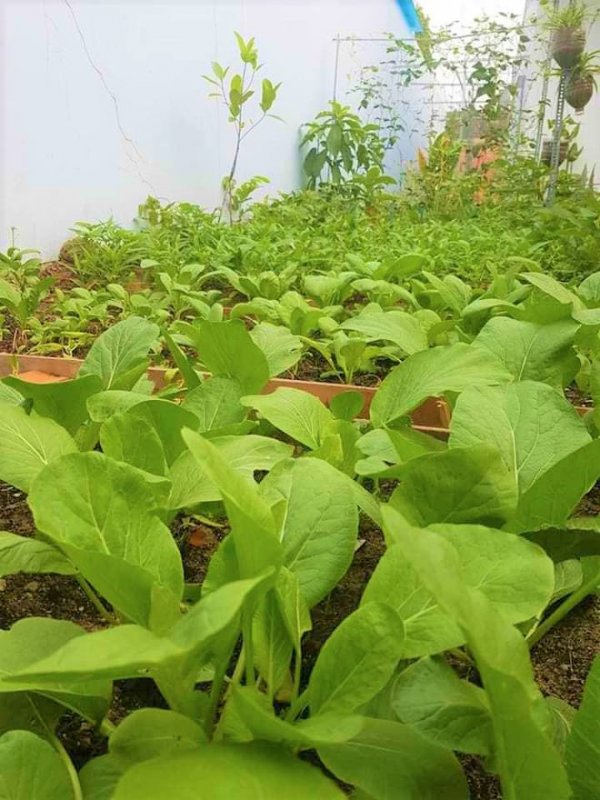 Provide clean food every day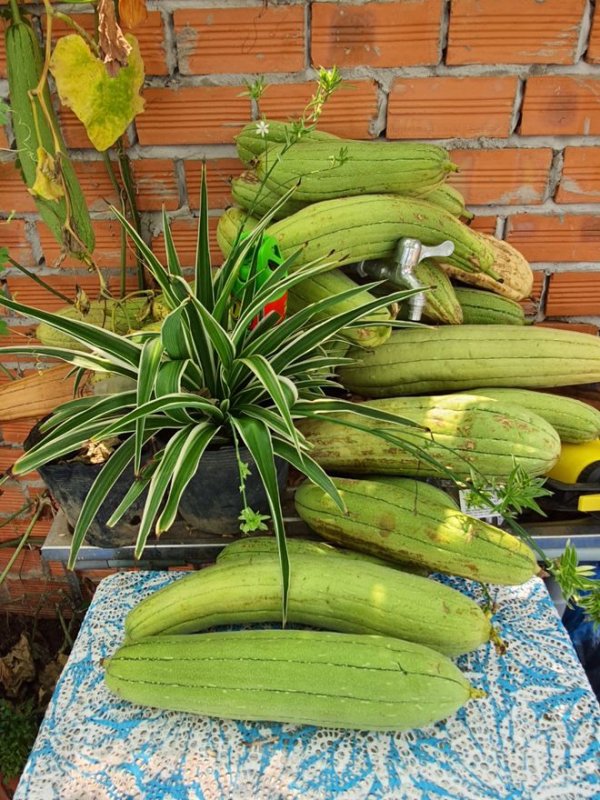 "Winning"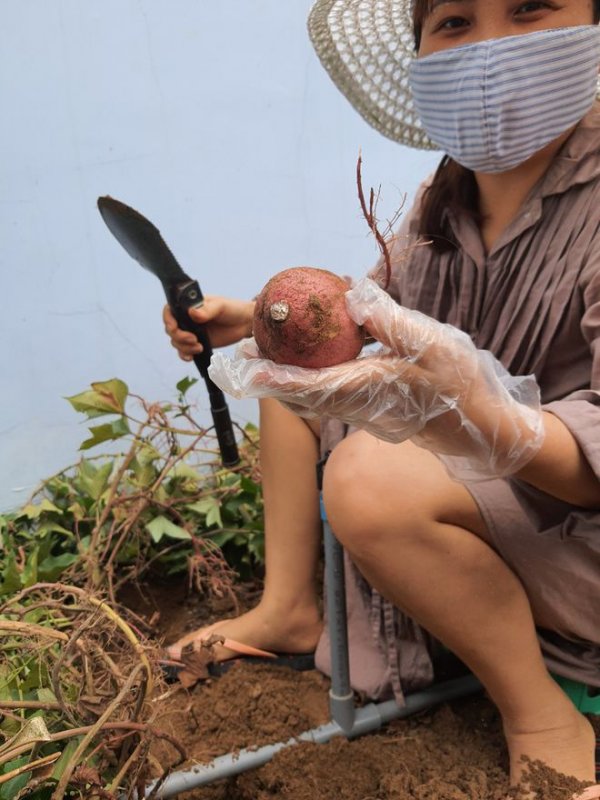 To sweet potatoes
Ms. Diem eagerly shared: "The garden construction also started from renovating the living space, until now it has become a passion, a daily living habit. When looking at the fruitful fruit and the blooming flowers, there is creative motivation. This green environment makes my health much better ".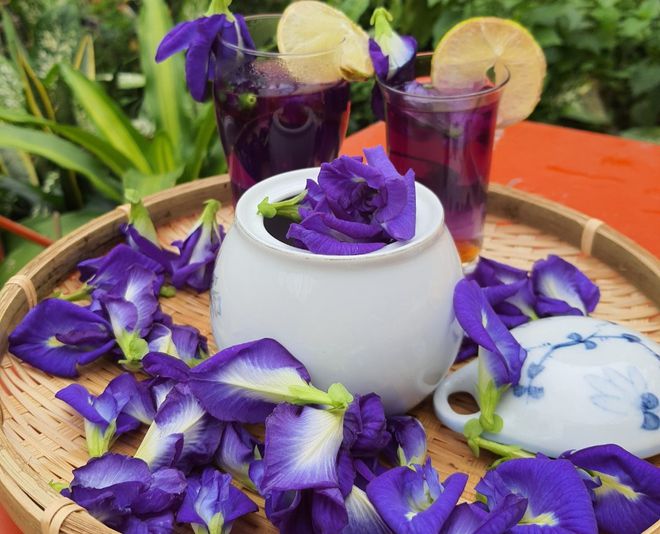 Butterfly pea flowersPHOTO: TAN DAT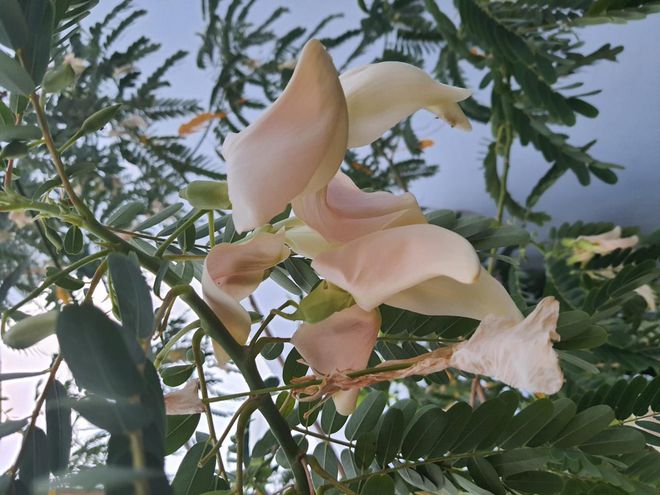 Cotton buds …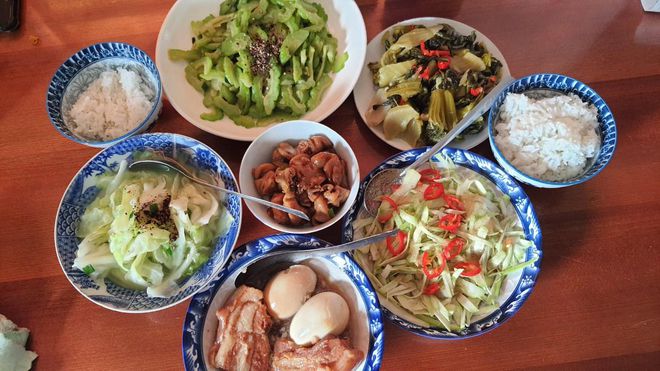 Fresh and clean food eaten every day during meals
Ms. Diem said that at present, genetically modified varieties sold at agricultural material suppliers or supermarkets are quite easy to grow, without much effort. However, everyone needs to carefully sow the seeds in a straight line, which will be beautiful and easy to take care of and harvest in the future. As for fertilization, we should use composted fish manure, eggshell, cycle compost, cow manure, and periodically once every 10 days."I limit the use of pesticides and powdered lime to remove pathogens on the soil, even if the soil is mixed.
As for vines, use chili powder mixed with garlic to deal with yellow flies to eat leaves. If there are fungi, Leaf spots must be killed immediately to avoid damaging the vines. We compost the intestines of fish and bananas to make compost. For flowers, we should use more root stimulants… ", Diem shared.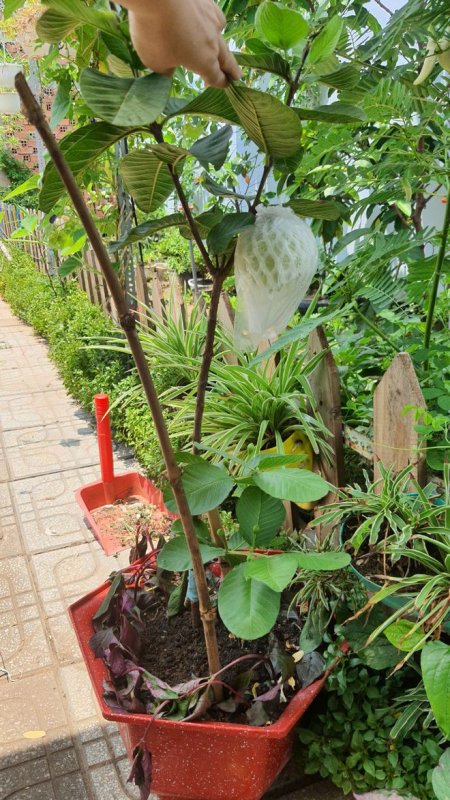 Guava tree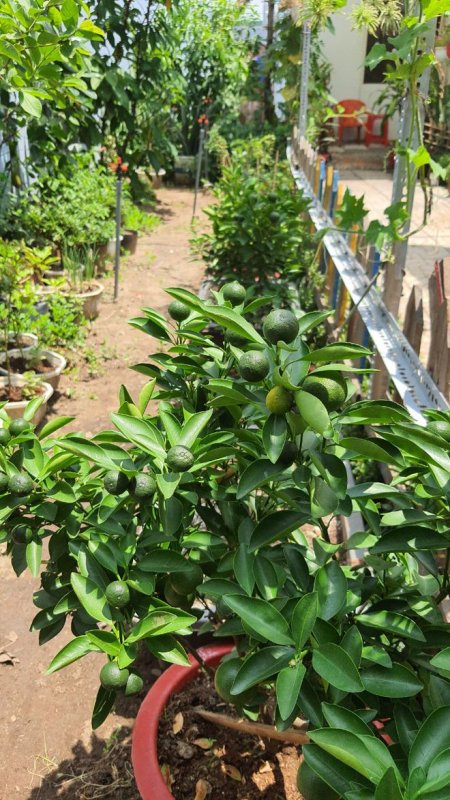 Clogged in the garden
Adopt abandoned dogs, love to volunteer
Not only loves to live "green", this 8X couple also has many abandoned dogs on the street. Diem said she and her husband started raising dogs more than 6 years ago. Each dog is a different story."The oldest is a white dog, it's been 7 years. It was bought by my husband when he was about to be slaughtered. The black child, the couple met when they went to drink water at night, saw the trash move and came back to see, at first thought they had put the baby inside. 
When taking it out of the trash, it stinks, bloating belly, lame hind legs (starved malnutrition). You two have to take him to the emergency room until 3 am … and stay up all night to take care of him. Then this dog also passed, but now her feet are still weak, "Diem said.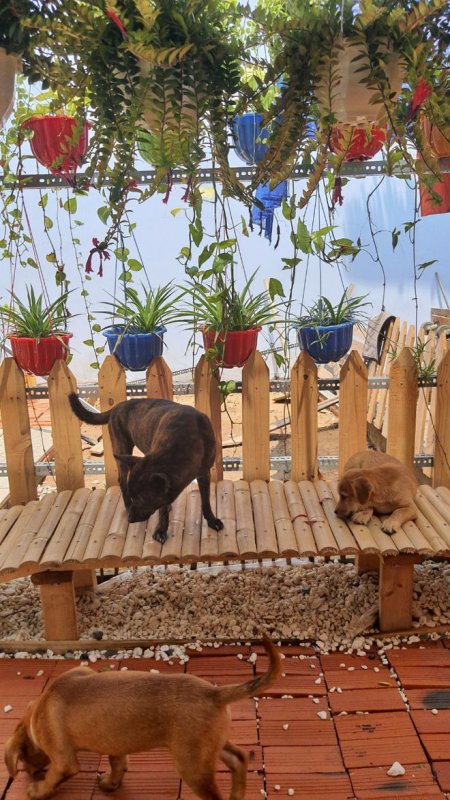 Each dog is a different story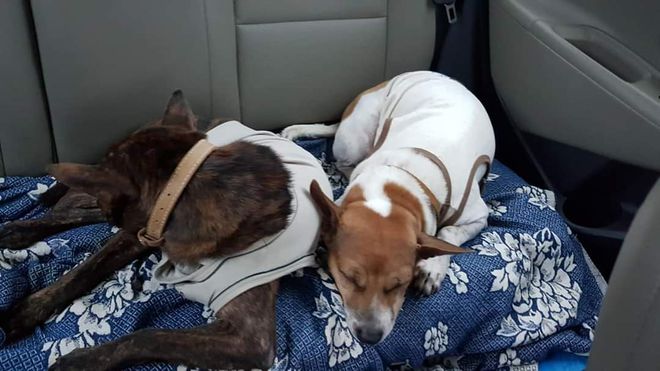 The first two dogs were brought back by Diem and her husband
"Since raising dogs, my life has been more fun. Especially when I come home from work, little dogs ask" to carry "but they" cry "loudly, the whole neighborhood heard it," Diem said. .Besides, Cuong and Diem also like to volunteer. "The boys I like to go traveling discover, usually from taking cars away. From the western provinces to the central highland almost are" footprints "of us. But through many places, met many completed The scene was difficult, so at first, I often helped what I could. After a few trips, I had to stock up in the trunk of some warm clothes if going upland, or common clothes if it was the West. car in every trip ", Ms. Diem shared. Follow Thanh Nien Online
TAG: