Beautiful summer beach destinations, Island not to be missed in the summer
Where do you plan to go this summer? And what is the ideal beach destination for you and your family to avoid the sultry summer sun below Vietsense Travel would like to share with you 22 Seas and Islands not to be missed this summer?
Co to island
Pristine beach on a new offshore island known and put into operation, 3 long, beautiful and clean beaches including Uncle Ho Beach, Hong Van Beach, Van Chai Beach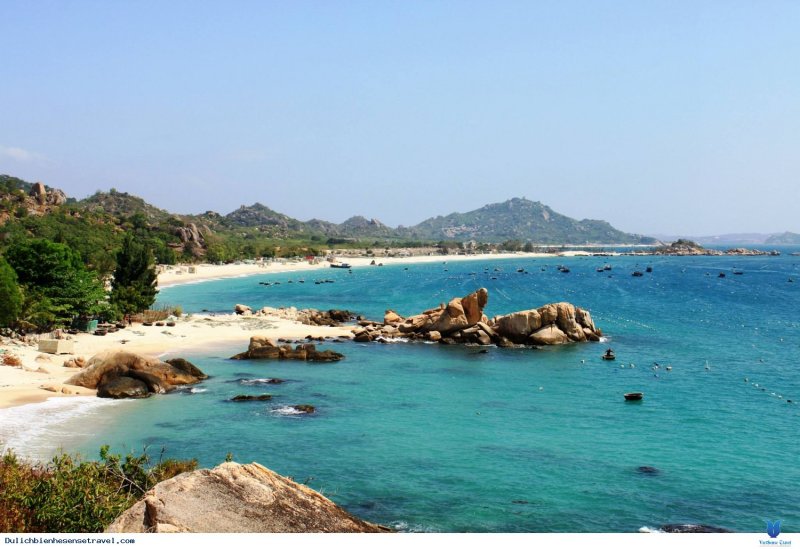 Quan Lan Island
Known as one of the most popular summer tourist destinations in the North, the island consists of 2 romantic beaches, Son Hao and Minh Chau.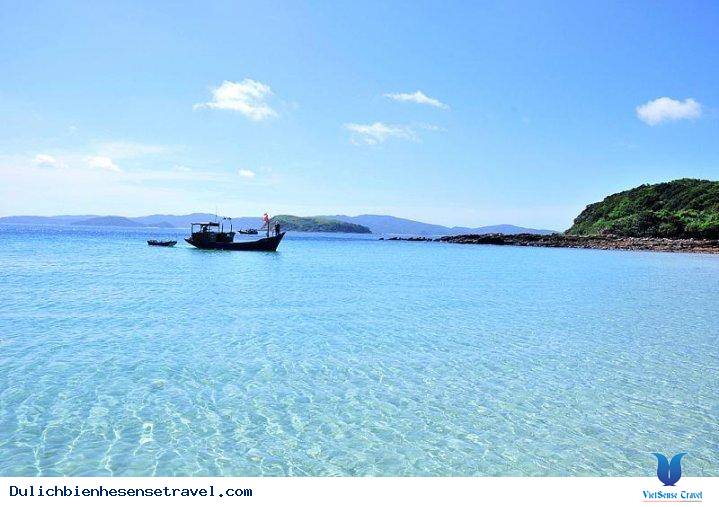 Cat Ba island
Located in the world natural heritage complex of Ha Long Bay, Cat Ba Island is a familiar destination for tourists in Hanoi and the northern provinces. Today Cat Ba is invested with a good infrastructure system and high quality service facilities, making it an ideal destination for summer with family.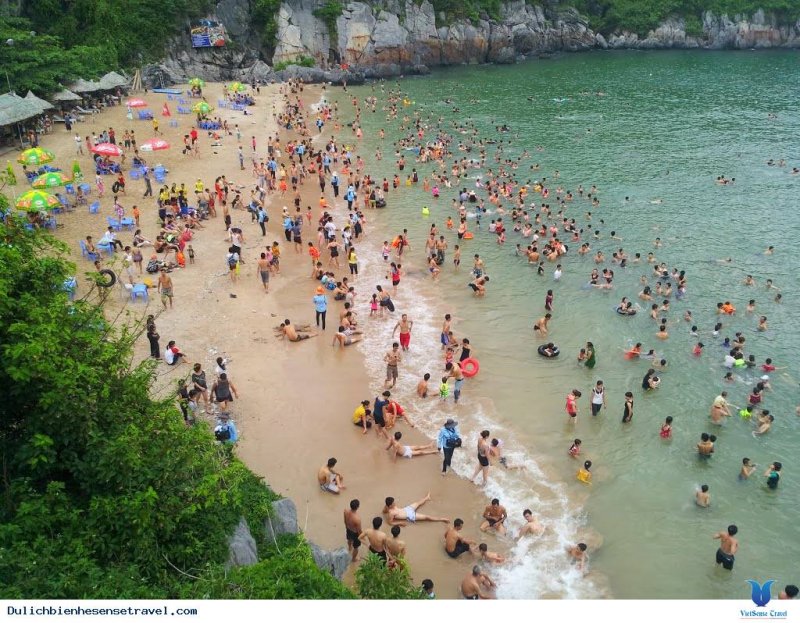 Sam Son Beach
Sam Son Beach is now renovated and attractive to tourists, many large hotels and high-end resorts were born such as Sam Son FLC, Sea Dragon Hotel, Ngan Ha Hotel, Bien Doi, and many accommodation facilities. High quality will be a destination not to be missed in the summer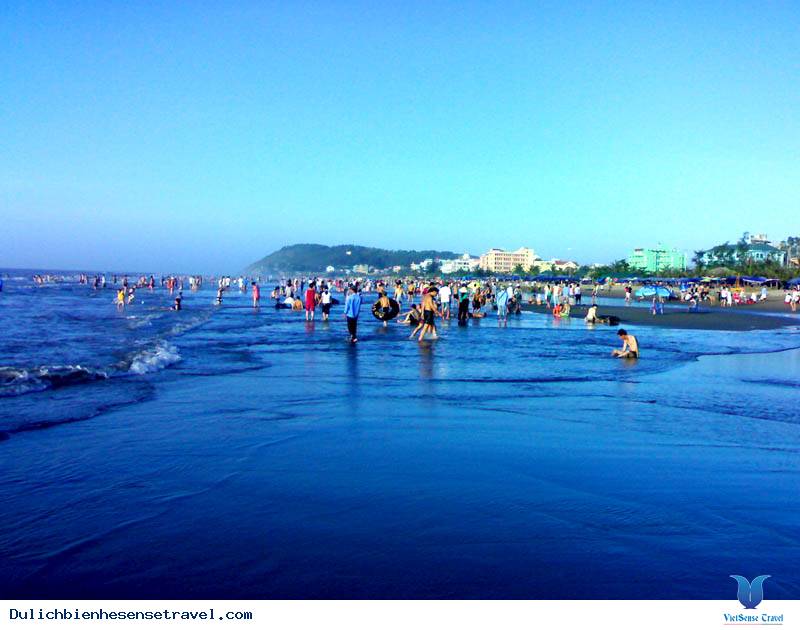 Tinh Gia Sea
is a beautiful beach in Thanh Hoa province, the beach is pristine, clean, and is an interesting and new experience for tourists in the summer.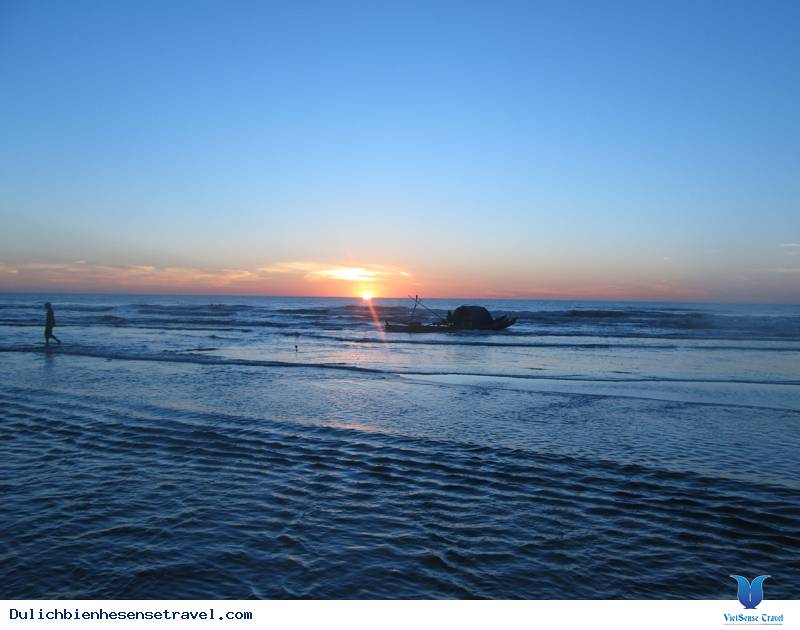 Cua Lo Beach
Cua Lo Beach is the first choice for Northern tourists every summer, with a wide range of hotel services, restaurants, large capacity, Cua Lo is a familiar destination of many companies. organizations and factories in Hanoi and neighboring provinces.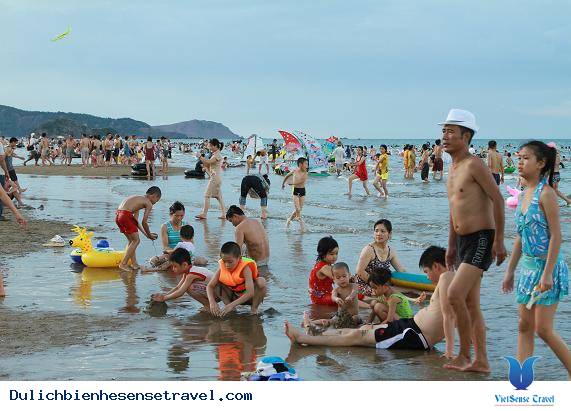 My Khe Beach – Da Nang
The beach is recognized by Forbes magazine as one of the sexiest beaches on the planet, Da Nang is known as the most livable city in Vietnam and is attracting tourists from all over the country to this young city.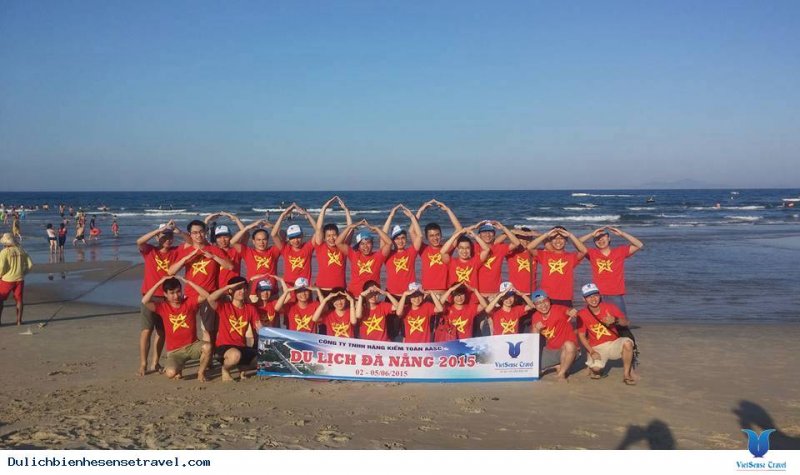 Ly Son Island
The new-known national spending island, Ly Son is the top tourist attraction in Central Vietnam.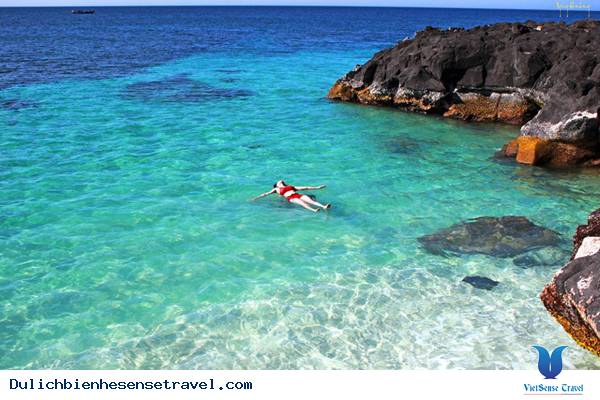 Nha Trang beach
As one of the most beautiful beaches on the planet, with a high-end service system with many luxury resorts, hotels, entertainment areas and restaurants, Nha Trang attracts both international and Vietnamese tourists.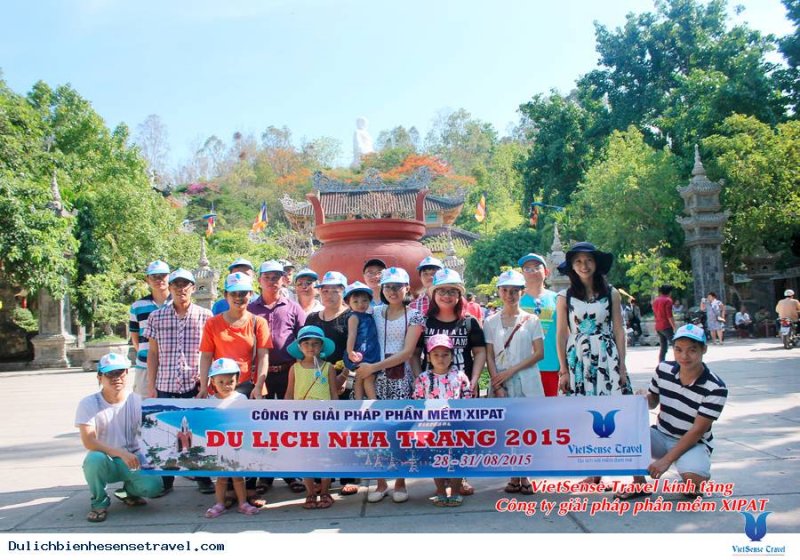 Beach Tuy Hoa – Phu Yen
emerging as a phenomenon after the movie I See Yellow Flowers On Green Grass, Phu Yen is the hottest summer tourist destination this year.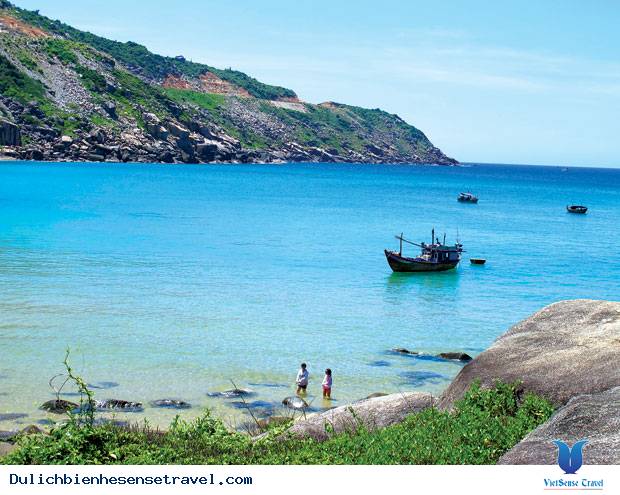 Quy Nhon beach
A peaceful beach embracing Quy Nhon city, peaceful and romantic is a destination not to be missed for this summer vacation trip.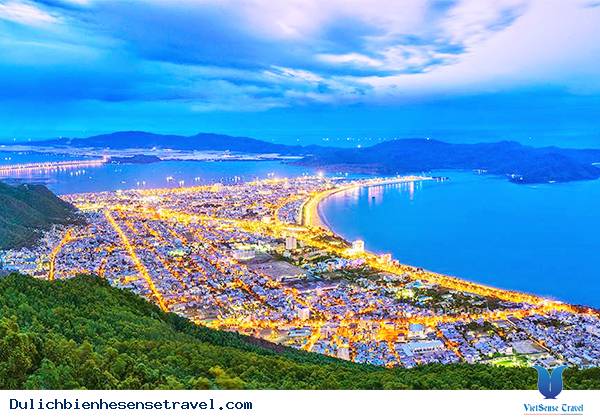 Mui Ne beach
Known as the resort capital, Mui Ne has long been attractive to tourists because of its long beach, fine sand, gentle waves, swimming, enjoying the luxury resort space, experiencing the sand hill. guests remember Mui Ne.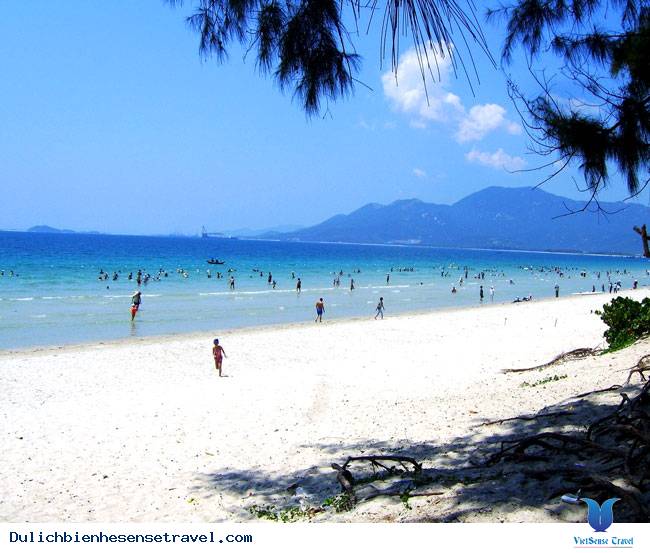 Phu Quoc island
The Pearl Island of Phu Quoc with long beaches, clear blue water as a resort paradise with many resorts, hotels, and self-contained tourism complexes will be the hottest destination this summer.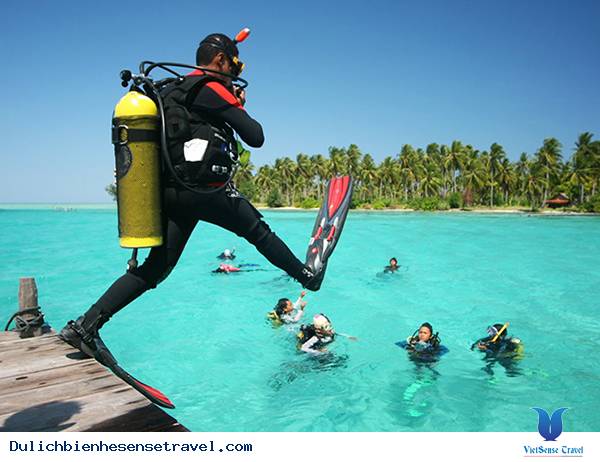 Con Dao Island
Linh Thieng island, with stunning Dam Trau beach, Nha Lao relics, Heroic Martyrs' Cemetery will be a tourist destination not to be missed in this summer.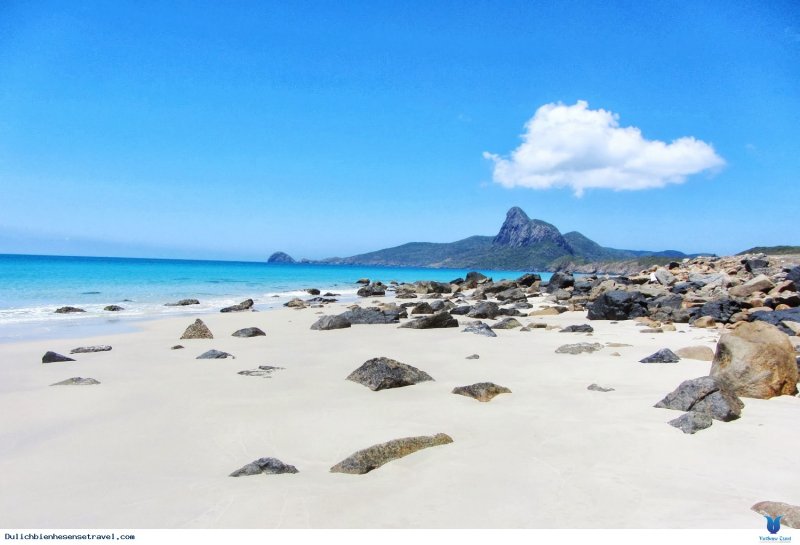 Summer is often the season when people crave "vitamin sea" the most, so anyone's tourist map cannot lack some beautiful seas. The tourist beach summer is always a great venue to enjoy the cool air, immersed in the beautiful natural surroundings as well as participate in enjoyable experience. If you are still wondering where is the destination for this vacation to the deserted sea, the following suggestions will be the answer for you.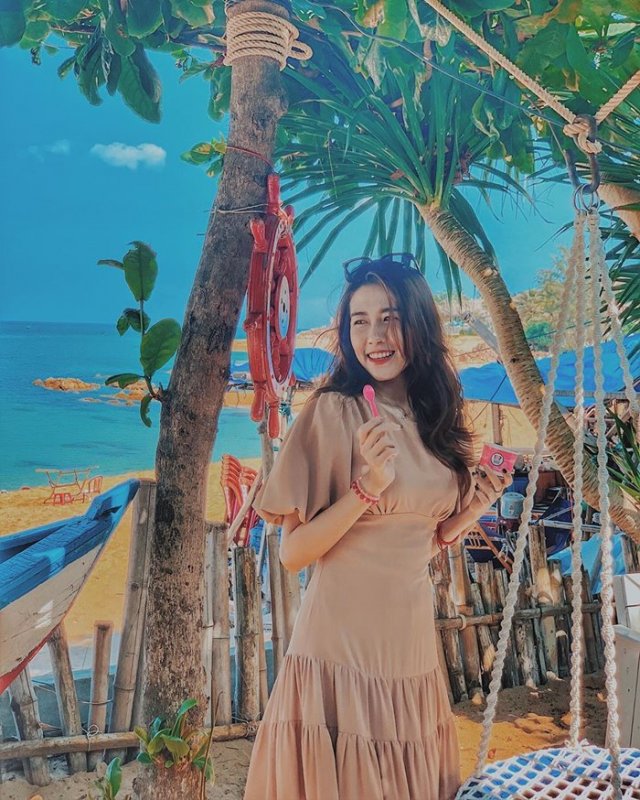 Vietnam has countless beautiful sea paradises for you to explore. Photo: @Xiaolinglingg

Taking attendance of the summer seaside destinations just goes for auto fun 

1. Halong Bay 
Referring to the summer seaside destinations of the North, Ha Long is a name that you will hardly miss. Possessing beautiful scenery with a series of rocky islands and white sandy beaches, Ha Long always makes the devotees flutter every time they remember.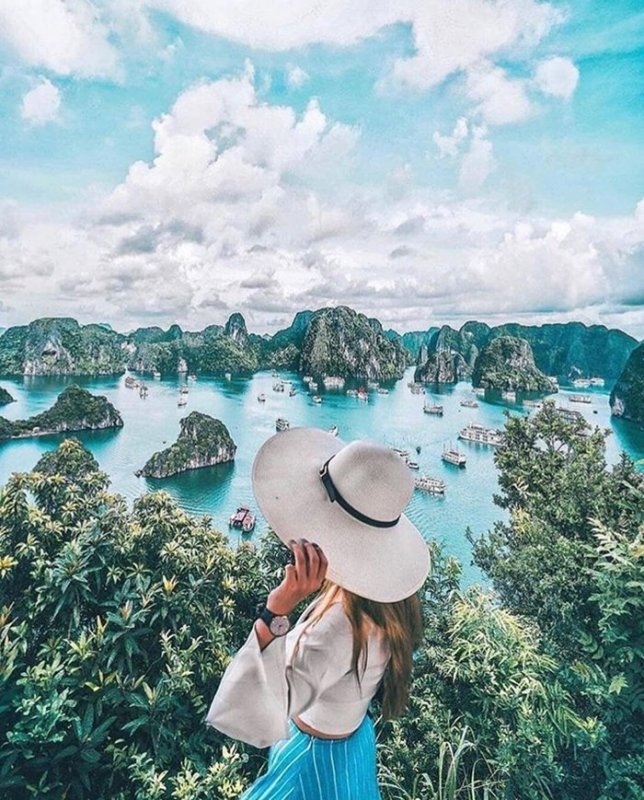 Ha Long is a famous marine wonder in the North, Photo: @ Studio.sovanary
Besides taking a boat to explore wonders, you can enjoy a vacation on luxury yachts, explore famous places such as Cua Van fishing village , Dau Go cave, Titop smiley beach, Sung Sot cave … Ha Long marine cuisine with attractive dishes such as squid, sea saman, fried vermicelli, nodding cake, and pearl yogurt will also make you irresistible.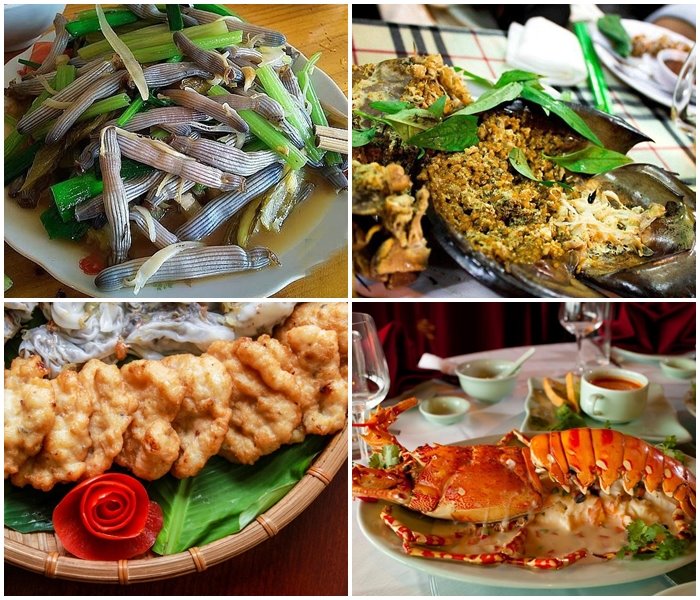 Squid pies, lobster, and seaweed are Ha Long specialties. Photo: TH
2. Lan Ha Bay – Cat Ba 
Considered the most beautiful sea paradise in the North, Lan Ha Bay – Cat Ba is an extremely ideal summer tourism destination . Lan Ha Bay is a famous famous spot during the past time after the star Leonardo DiCaprio checked-in and full of praise. Located in the east of Cat Ba, Lan Ha Bay possesses a wild and breathtaking beauty with more than 400 large and small islands covered with green trees providing beautiful scenery and fresh air.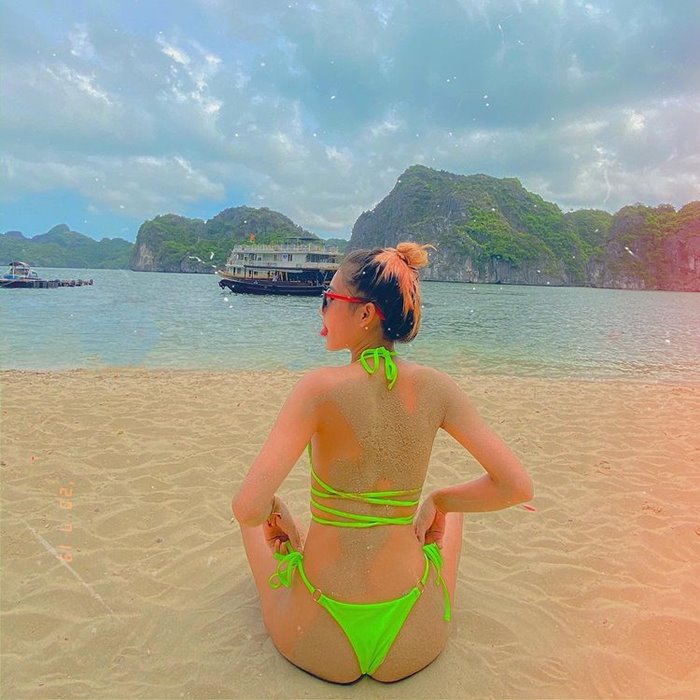 Lan Ha has more than 100 beautiful beaches. Photo: @weichiniee
In the summer in Lan Ha, you will enjoy the wonderful scenery with golden sunshine, blue sea, cool breezes. In addition to enjoying the beautiful scenery, you also have the opportunity to enjoy the fascinating marine specialties, especially the comedy, this is considered the place with the best comedy in the country.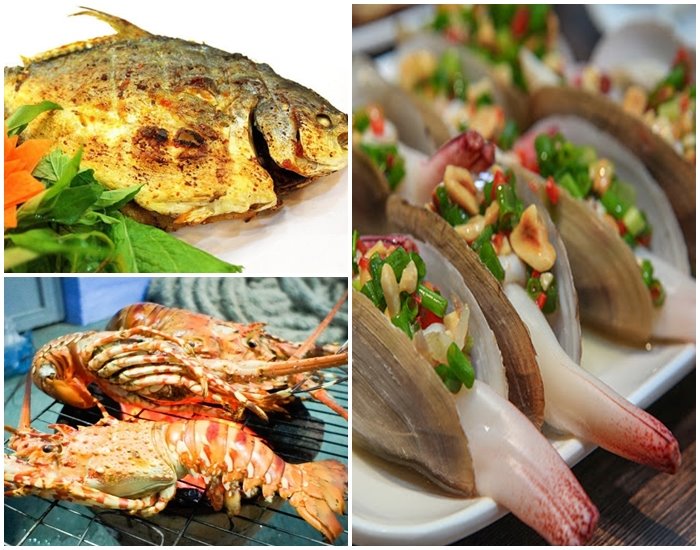 Lan Ha's specialty is famous for its comedy and fish. Photo: Cuisine Cat Ba, zing

3. Ly Son 
Ly Son is famous on Vietnam's marine tourism map for its wild and clear beauty. Ly Son is like a fairy island hiding with beautiful wild features and countless attractive check-in points such as To Vo gate, Cau cave, National flagpole, Thoi Loi mountain , Hang pagoda, Gieng mountain. Tien, Dinh Liem Tu …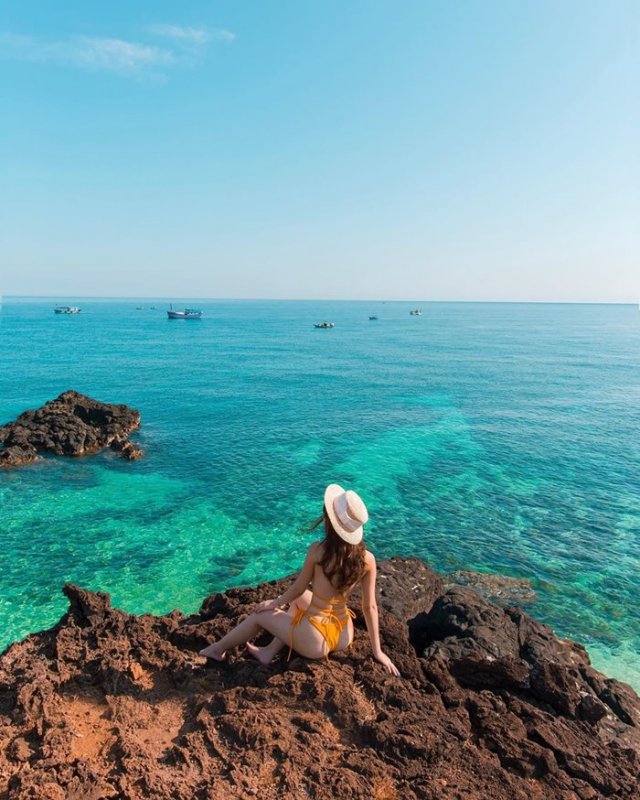 Ly Son beach is clear. Photo: @Hochauphuongtruc
In particular, this seafood is also a public spot with attractive and fresh flavors such as lobster, crab, crab, snail, fish, and do not miss the opportunity to taste garlic and salad. seaweed or coin dish cool refreshments.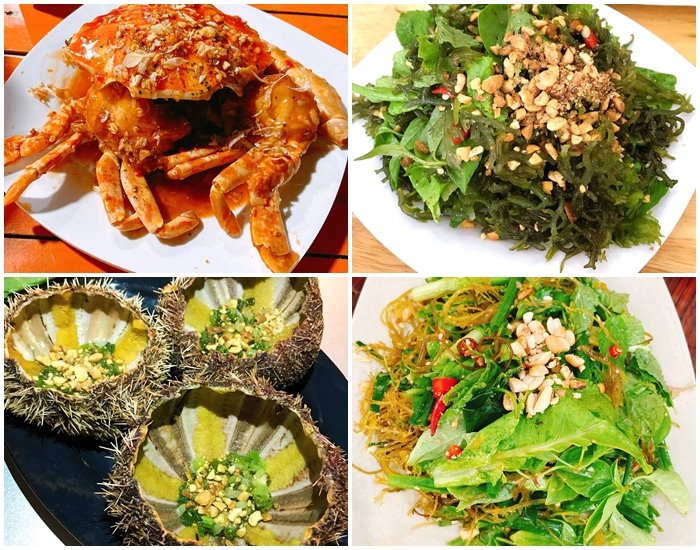 Crab, seaweed salad, garlic salad … are famous specialties of Ly Son. Photo: Zing, Ly Son tour, Ly Son island

4. Da Nang 
Da Nang is the most famous summer beach destination in Central Vietnam with charming natural scenery, friendly people. Owning the most beautiful beach on the My Khe planet makes this place a magnet for visitors. Coming to Da Nang outside My Khe, tourists can visit other attractive destinations such as Van village beach, Non-Nuoc beach, Xuan Thieu beach, roam in Son Tra peninsula with Mui Nghe, Nam Beach, Bai Bac, pagoda. Spirituality, Chess Board …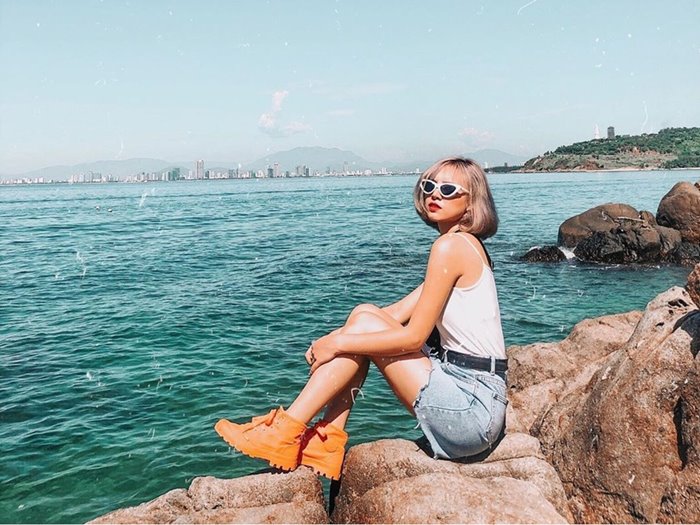 Da Nang, the central sea paradise. Photo: @ Van.jinka.
Da Nang cuisine is famous for its noodles, pork rolls, Nam O fish salad, fresh seafood … From Da Nang, you can also easily visit a series of destinations which are also other attractive sea paradise such as Lang Co beach (Hue) or Cu Lao Cham (Quang Nam).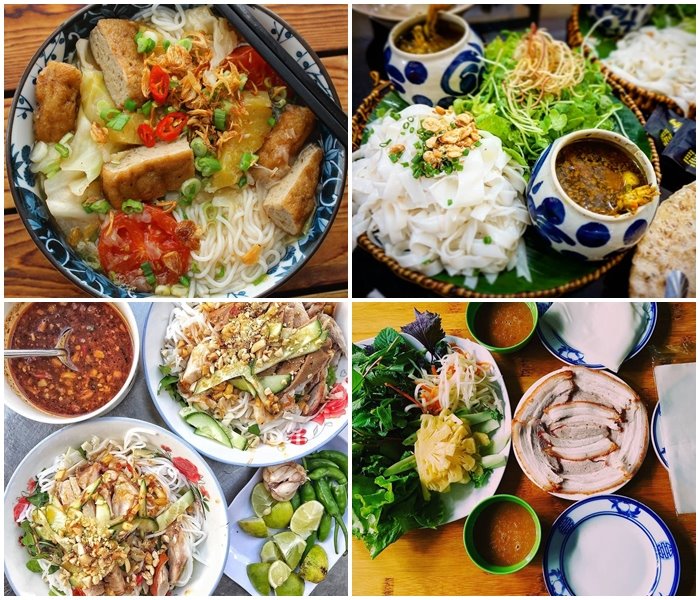 You will be infatuated with Danang's delicacies. Photo: Heo Be, Foodydanang, Noonbytheriver

5. Nha Trang – Khanh Hoa 
Nha Trang – Khanh Hoa has been a famous summer beach destination for devotees, it has beautiful blue beaches, white sand, romantic sunshine. In particular, Nha Trang Bay is voted in the top 29 most beautiful bays in the world. The tourism service here is the most developed in the country with countless luxury resort hotels.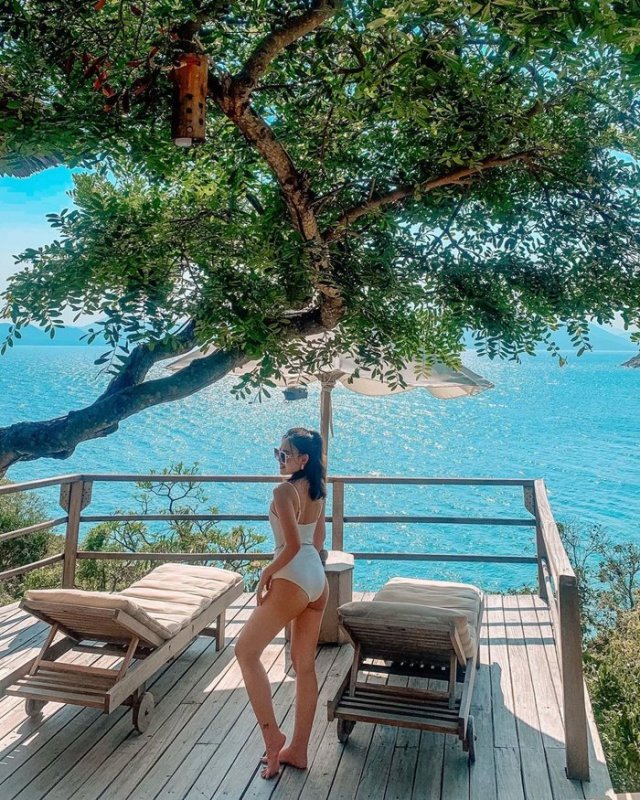 Nha Trang has countless beautiful beaches. Photo: @shelliejanvier
In Nha Trang, you can explore countless attractive destinations such as Ninh Van Bay, Diep Son Island, Stone Church, Monkey Island, Ponagar Tower … Specialties you should not miss are jelly noodles, cake beat, baked rolls, canned cakes, pancakes pans …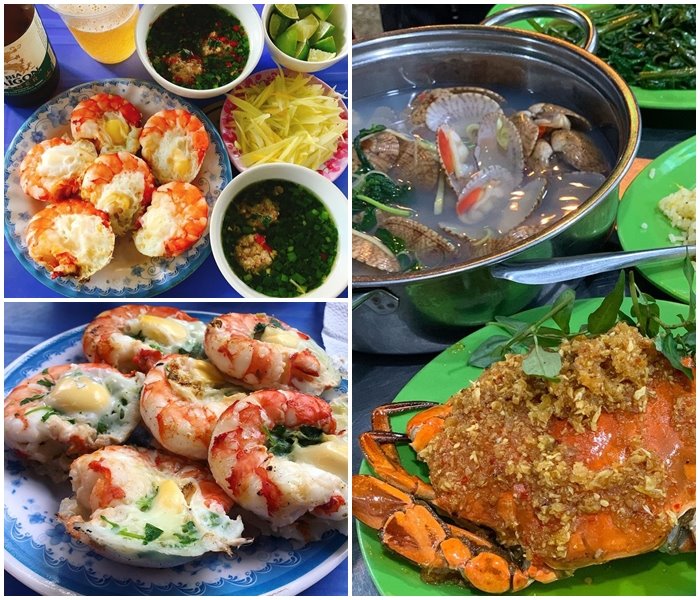 Banh can, attractive seafood of Nha Trang. Photo: Trangpinkyy, Quynhnhu.joyn.

6. Phu Yen 
Referring to these most famous summer beach destinations, you will not be able to miss Phu Yen, which is famous for such landmarks as  Da Dia, Nhat Tu Son, Mang Lang church, Yen island, Dien cape, Hon Yen, Ong Co Bridge, Mon beach …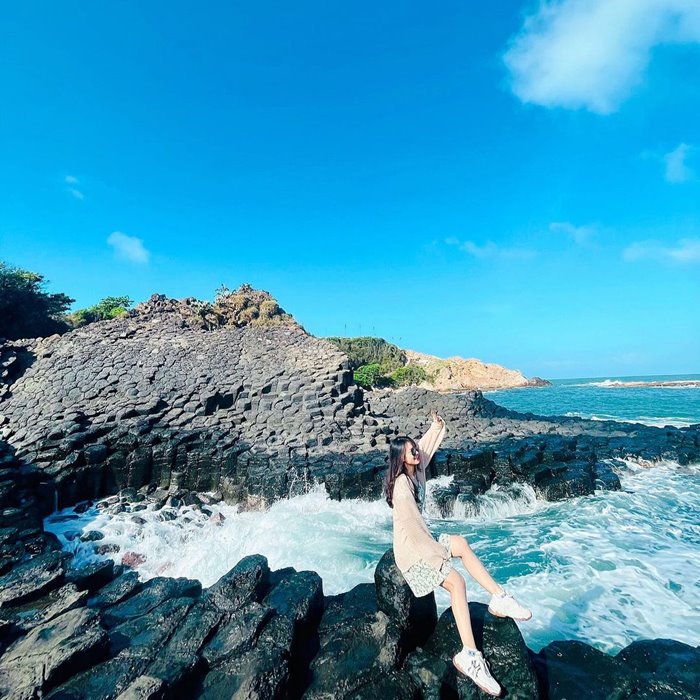 Da Dia rapids in Phu Yen, Photo: @ thuyhangg06
Not only possessing beautiful landscapes, Phu Yen also fascinates visitors with attractive dishes such as chives soup, ocean tuna eyes, chicken rice … The summer vacation in Phu Yen will definitely be a memory. memorable for you. Quy Nhon – Binh Dinh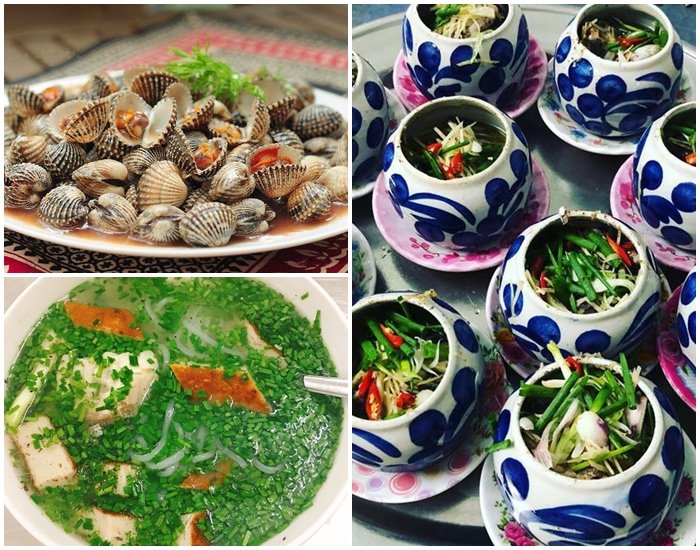 Phu Yen specialties are famous. Photo: Zing

7. Binh Dinh
Favored by the mother of nature for its wild and charming scenery, Binh Dinh is becoming an attractive marine paradise with stretches of white sand and beautiful islands. Coming to Binh Dinh, you will be able to visit famous check-in points such as Banh Be Tower, Eo Gio, Ky Co, Trung Luong …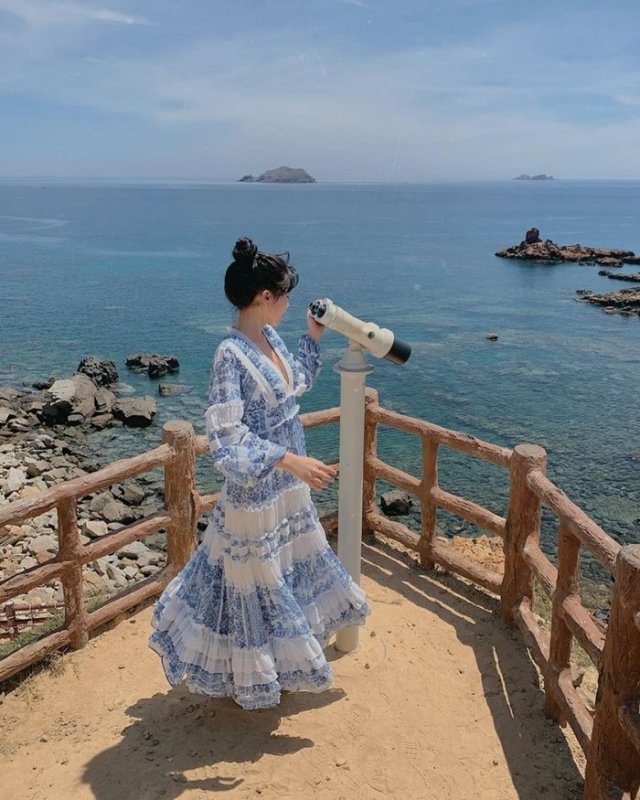 Wind in Binh Dinh. Photo: @Ttaammtttt
Food is also a plus point that makes Binh Dinh memorable, coming here you remember to taste attractive dishes such as shrimp pancakes, grilled rolls, fish noodle soup …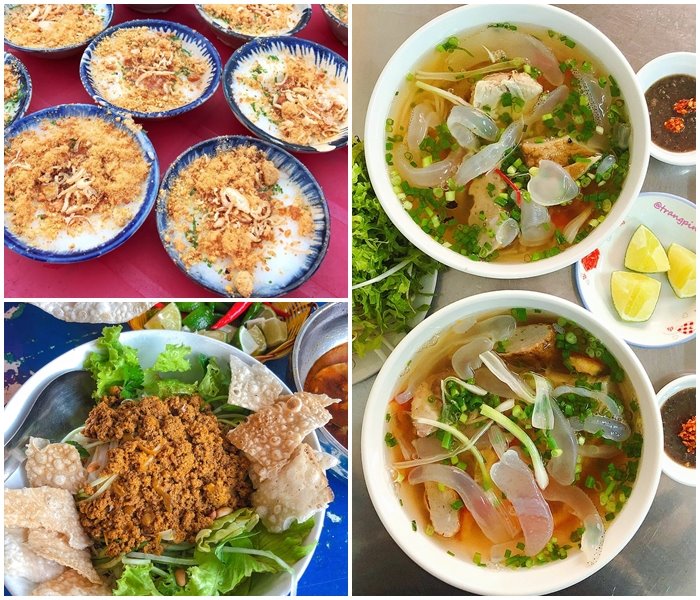 Quy Nhon has many attractive dishes. Photo: Zing

8. Vung Tau 
This is a sea paradise located "close to" Saigon, so you can freely explore. Coming to Vung Tau, you can check-in at places with enchanting scenery such as Front Beach, Back Beach, Mui Nghinh, Pig Hill, lighthouse, check-in at famous resorts such as Hoa Lan Rung, Melia Ho Tram. . or go by cable car, camping, taking pictures swimming.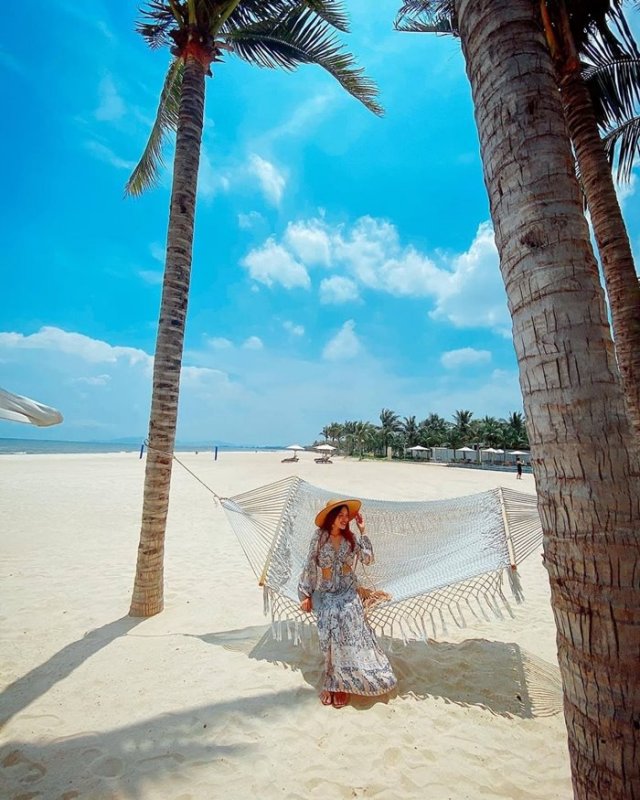 Vung Tau fascinates tourists by its beautiful beaches. Photo: @ thanhhuyen.shop
Vung Tau cuisine will also make you fall in love with seafood, sandwiches, cakes … Especially in Vung Tau there is also Con Dao, an attractive paradise with the most beautiful and pristine beaches in Vietnam.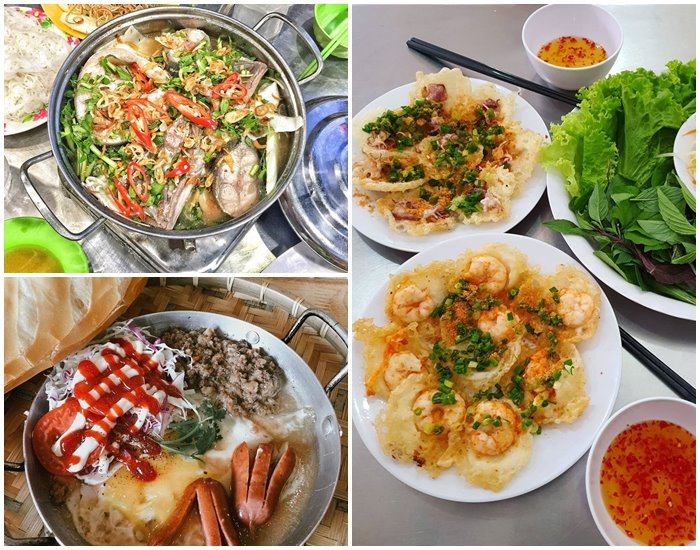 The famous specialties of Vung Tau. Photo: @Fojossi, @lanwiththi, @Tristafoodie

9. Phu Quoc Island 
Pearl Island is always the top place in the list of summer beach destinations for many people, the pearl island possesses enchanting natural beauty with many attractive destinations such as Mui Dinh, Bai Sao , Hon Thom, home Phu Quoc prison, national park, resorts, luxury resorts and participate in activities such as swimming, diving, watching coral, watching sunset …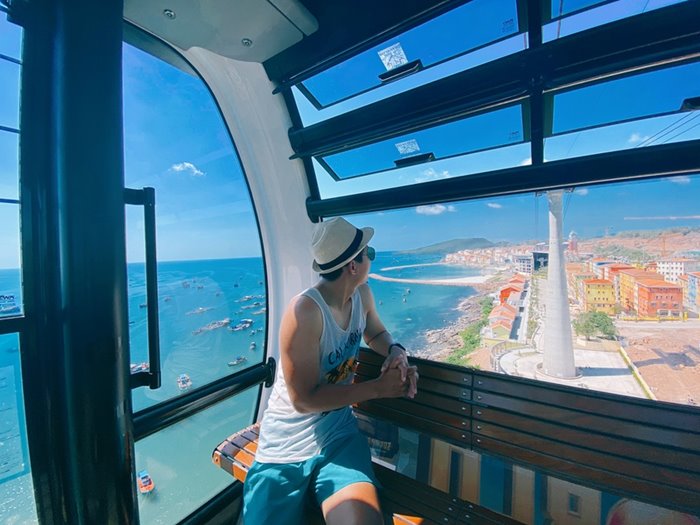 Cable car to Hon Thom Phu Quoc. Photo: @Marine_Poy
Tourism services in Phu Quoc have been very developed with modern infrastructure, making this place even more attractive. Visitors should not ignore the attractive dishes here such as seafood, vermicelli, noodles, mackerel cake, sim wine, Melaleuca mushroom …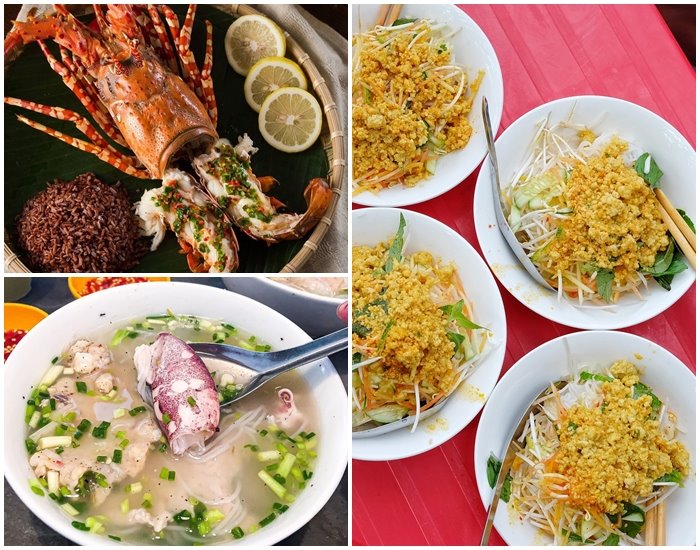 Bun bup, vermicelli, and seafood are all attractive dishes on the island of pearls. Photo: Zing, Foddy
Notes when going to the beach in summer you must memorize 
Beach travel is definitely a great experience every summer, but for a more complete journey, do not forget a few notes below. 
First, before your trip, learn carefully about the destination, weather, hotel … to always be proactive and avoid falling into unfortunate situations. Beach baggage should be light and compact, and soft, cool material, don't forget sunscreen, hat, sunglasses if you don't want your skin to drop a few tones after the trip. Also items such as allergy medicine, eye drops, ear drops, cotton swabs and some basic medicine should always be in your luggage.
Before swimming, pay attention to observe and avoid warning areas, only go into the water in a safe place to avoid incidents such as sand drops, jellyfish bites, reefs or being caught in offshore currents … If you want to scuba dive, you should not eat too full before and after. When eating and drinking, choose reputable places to ensure safety as well as avoid unnecessary incidents, if you go shopping you can actively bargain to avoid problems.
The sea is always a place to alleviate the troubles and worries of daily life, because about the beautiful summer beach destinations above, you will feel a true paradise to immerse yourself in the green nature. Cool and regenerate a new energy source for the next journey. 
Photo: Internet 
TAG: