Travel Da Lat in April checked in the blooming flower gardens
In April, when the sun came back in April, the sun kept growing forever on the roads, the flower gardens bloomed, making the foggy city suddenly brighter. Come here to experience the new season and the exciting holidays. 
Weather characteristics of Da Lat in April
The city is full of flowers all year round, with April in the midst of the dry season and the rainy season. It is sunny during the day but not too harsh, and at night it is still characterized by cold and fog. This can be said to be an ideal time for you to have a resting trip here with friends or relatives.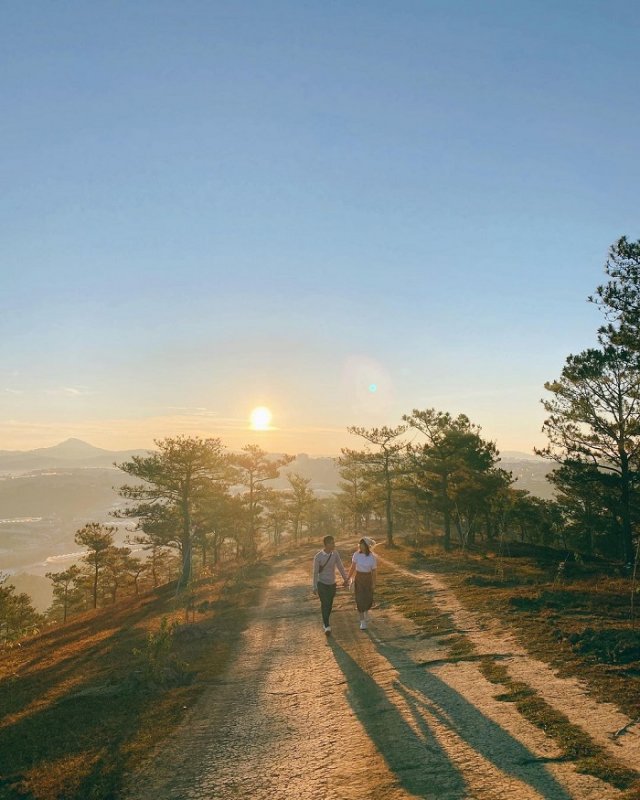 Photo: @ truonghoainam39
What's hot in Da Lat in April?
Check in the flower gardens
Da Lat tourism in April , from the city center to the suburbs, everywhere you see flowers are flowers, all kinds of colorful and colorful, attracting tourists. 
– Sunflower season : sunny March and April, so sunflower gardens begin to bloom. A field of brilliant yellow flowers is like a carpet, everyone who comes here wants to record a memorable moment. The most beautiful sunflower viewing spot: road to Cau Dat tea hill, Ta Nung pass or Dalat milk farm, …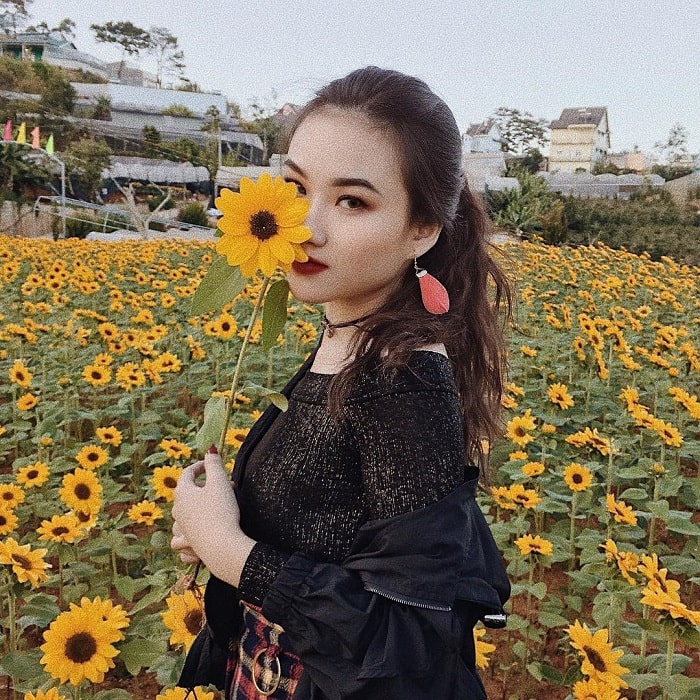 Photo: @ kelsssey.b
– Purple phoenix season : tomorrow, the fragile and poetic color of the phoenix will adorn the streets of Da Lat more romantic. The flowers cover a charming corner of the sky, in some places you can see beautiful flowers and the most are Nguyen Thi Minh Khai Street or the section of Dalat Teachers College .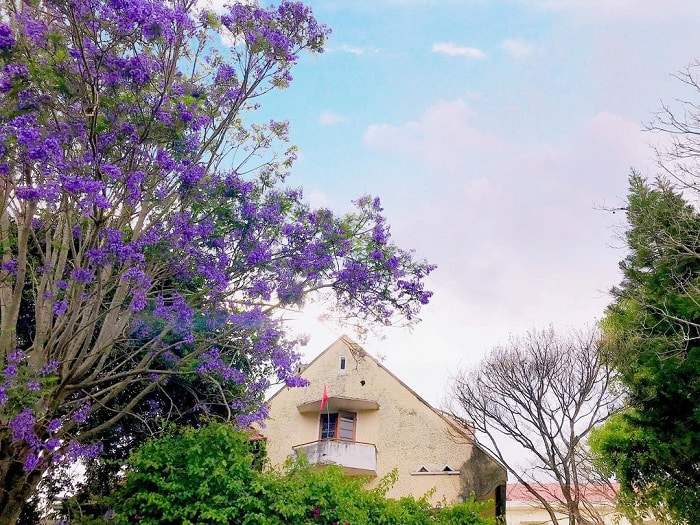 Photo: @tyabii_
– Lavender flowers : April, Da Lat is also attracted by another sweet purple color of lavender. The dreamy flower fields in the middle of the wild hills and mountains of the Valley of Love or Cau Dat tea hills, … reminds of the distant French landscape, very suitable for couples to take pictures.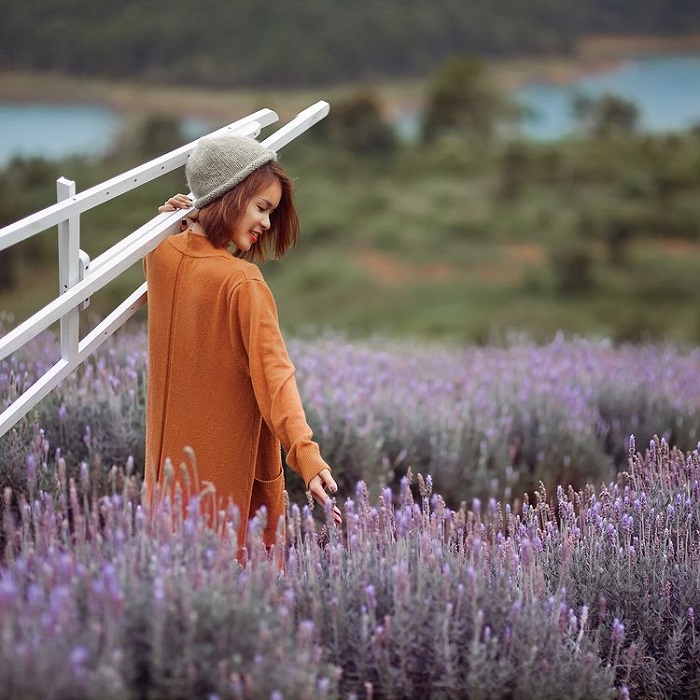 Photo: @ mai.xinh.3701
– Hydrangeas : Da Lat in April is the starting time for the hydrangea season. Depending on when you arrive, the colors of the flowers will change differently, sometimes white will turn purple and then turn blue. Check in on this flower has never ceased to be attractive, some of the most beautiful blooming places can be mentioned such as: flower fields in Mong Mo hill, valley of love, Me Linh, …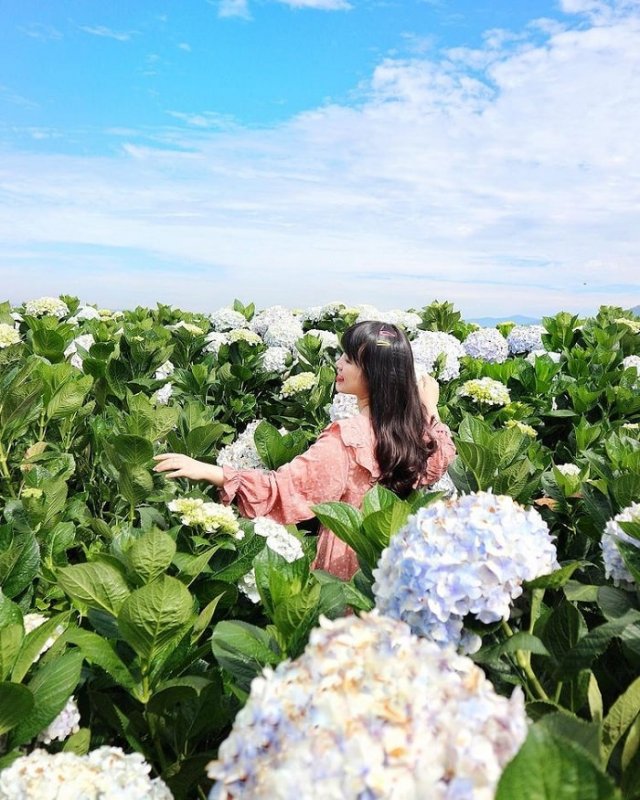 Photo: @ myhoa.1209
Ripe red strawberries season
Besides the flowers, strawberry gardens also create a special attraction. April west string is stretchy, although less than before, but ripe, red, sweet and sweet. Walking around the garden at Bio Fresh Dalat or the strawberry garden of Ba Vai, … to check in. Hand picking fruit to enjoy on the spot and buy it as a gift, everyone loves.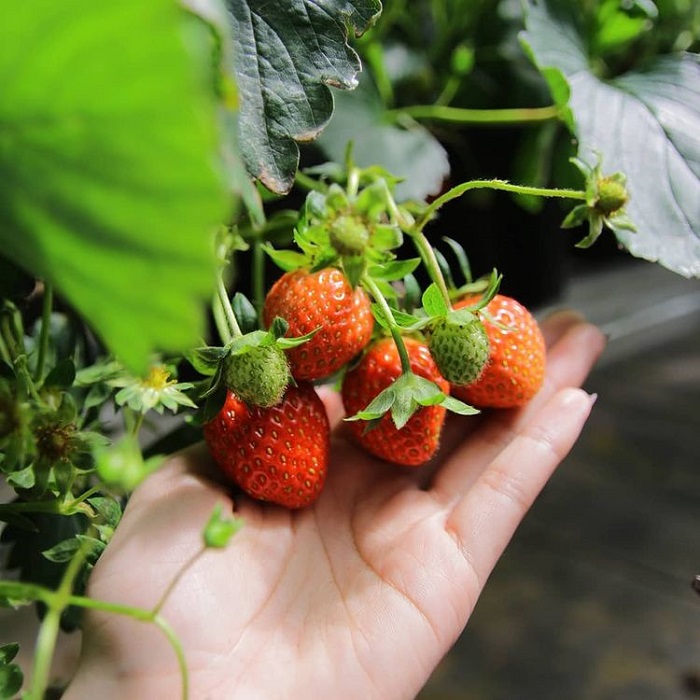 Photo: @tienmanggg
The waterfalls are splendid and beautiful
– Waterfall Datanla: peaceful beautiful waterfalls in the mountains and romantic nature. Visiting Datanla waterfall, you can not only admire, relax and immerse yourself in the wild scenery but also participate in exciting games such as canoeing, swinging, trough, cable car, …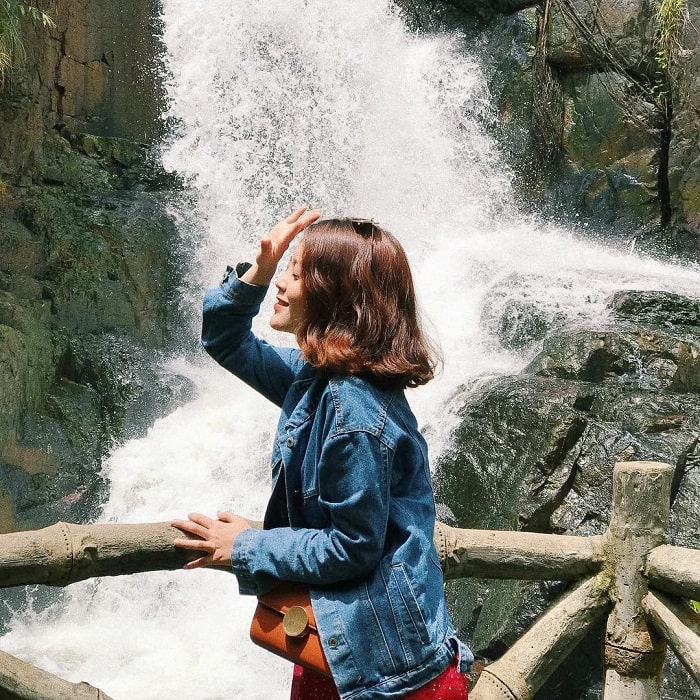 Photo: @ songtu1995
– Waterfall Prenn : Although not majestic and fierce, but it is the tenderness and tranquility of this waterfall that will make you fall in love. The waterfall flowed down through the gnarled rock and was as soft as the young woman's hair. Not only the beautiful scenery, the experience of the cable car ride through the waterfall or a boat ride over the stream is also an interesting activity that you can participate in here.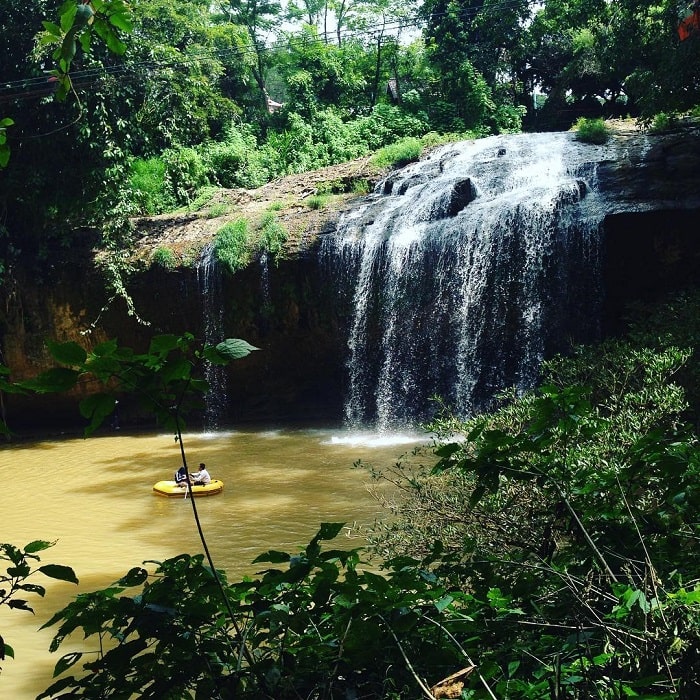 Photo: @ lynn94444
– Elephant Waterfall : The waterfall has mysterious beauty, flowing torrentially according to different levels, is also the tourist destination of Dalat in April that you should visit. This place is associated with a tradition of an intense fidelity. Climb through 145 steps to the top, from there panoramic eyes and admire the green and magical beauty of the great.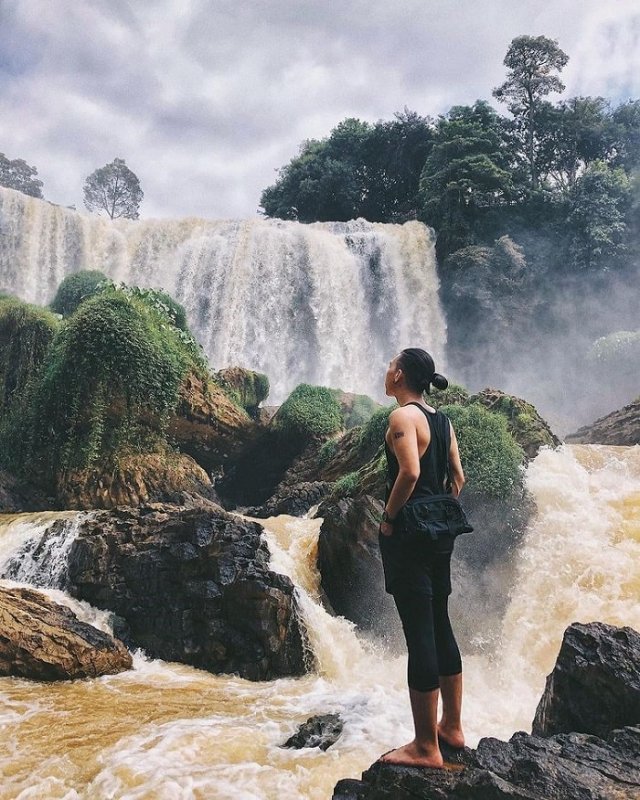 Photo: @ kino.doan
Suggested interesting destinations in April
Da Lat Milk Farm
Although located 35km from the city, but with the bold Dutch country style, coming here, you will discover countless interesting things. The scene is irresistibly peaceful, with rustic houses, giant windmills, flower fields and grazing cows. Not only a relaxing place, "virtual life" super beautiful, on this farm you also learn about how to raise dairy cows and enjoy fresh produce on the spot.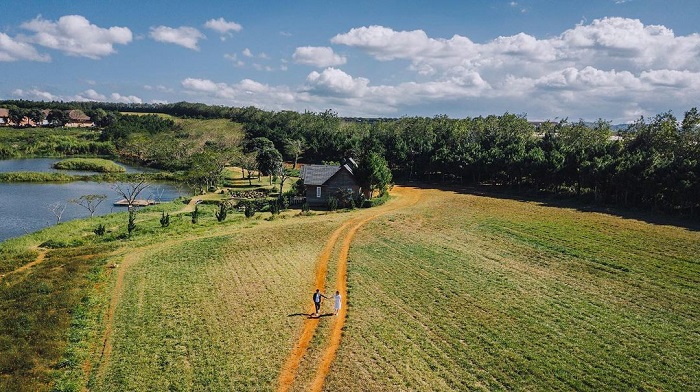 Photo: @moymyngamy
Golden Valley
This is an ideal destination for fun and a picnic to enjoy the fresh air of Dalat. Dalat Golden Valley brings natural beauty here, you can check in on the green pine hill, the romantic rose grass hill, or the colorful flower garden landscape. Camping by the immense Dan Kia lake, watching the famous lonely pine tree.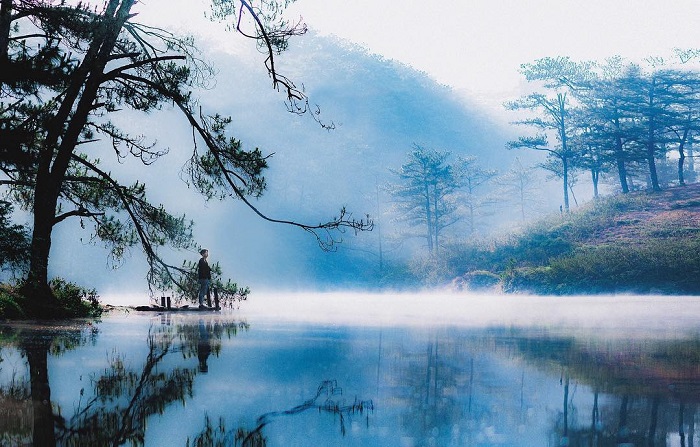 Photo: @hoanglamphotography
What to eat when traveling in April in Da Lat?
Dalat has always been a "paradise" for those who love food. When you come here in April, in addition to the familiar dishes such as baked rice paper, banh can, banh cuon, … there are also some ideal options to explore the cuisine here such as:
– Barbecue : This is also one of the dishes chosen by many people, especially young people. The simple sidewalk bars or Korean-style restaurants are always very crowded.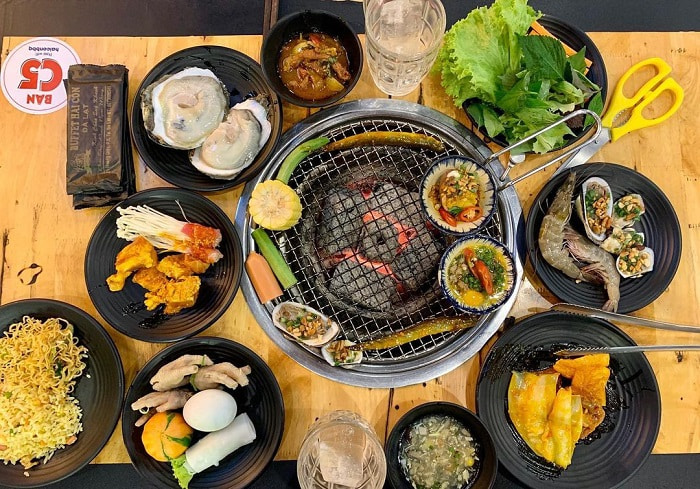 Photo: @ haiconbbq.dalat
– The pot : the pot shop in Dalat very diverse. The most famous is chicken leaf hot pot, Chinese hot pot, seafood hot pot, … Da Lat in April  at night, the weather is cold with friends gathered around the hot pot.
– Tea : Tea here with both hot and cold to enjoy in any season are very appropriate.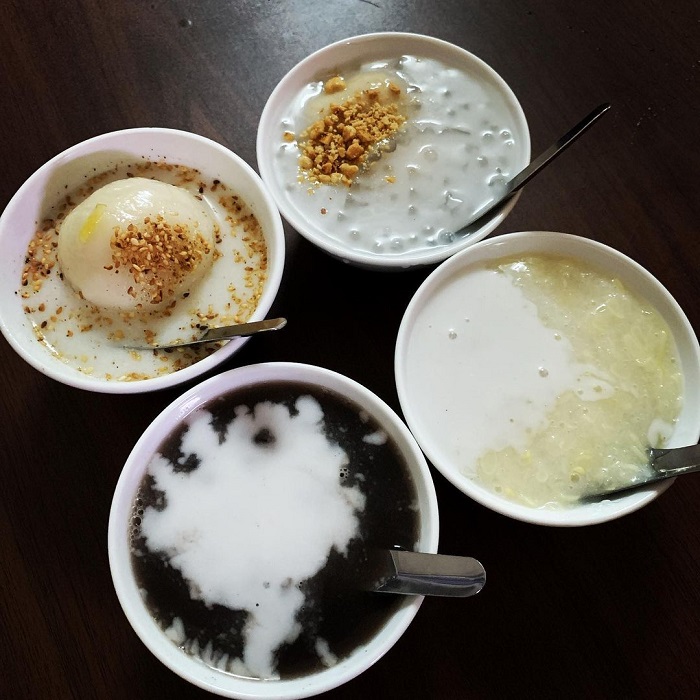 Photo: @stryterken
Some delicious places to eat suggest:
– Cake can Le 
Address: 27/44, Yersin, Ward 10, Da Lat
Price from: 30,000 – 40,000 VND / bowl
– Cu Duc grill shop 
Address: located at 61, Nguyen Luong Bang, Da Lat city
Phone: 096 268 6848
– Tuy Tuu Lau grill shop
Address: No. 9, Thu Khoa Huan, Da Lat city
Phone: 098 404 1823
– Tea Tea:
Address: 11, 3/2 Street, Ward 1, Da Lat City
Price: 5,000 – 11,000 VND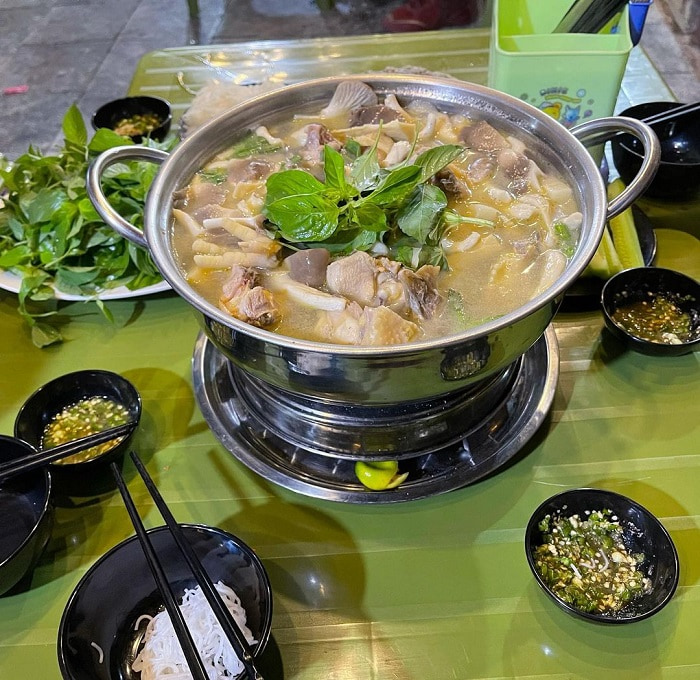 Photo: @loveshanghai_oanhhip
Where to go to Da Lat in April?
This city always welcomes tourists with motels, hotels or homestay to see the full view of Dalat . You can choose to stay right in the convenient city center or in more remote areas. Some good hotels for you to refer to such as:
– Du Parc Hotel Dalat
Address: 15 Tran Phu Street, Ward 3, Da Lat City
Price from 920,000 VND / night 
– Binh An Village Resort Dalat
Address: sub-area 162, ward 4, city. Da Lat
Price from: 2,000,000 VND / night
– Muong Thanh Holiday Dalat Hotel 
Address: 42 Phan Boi Chau, P1, City. Da Lat
Price from 1,200,000 VND / night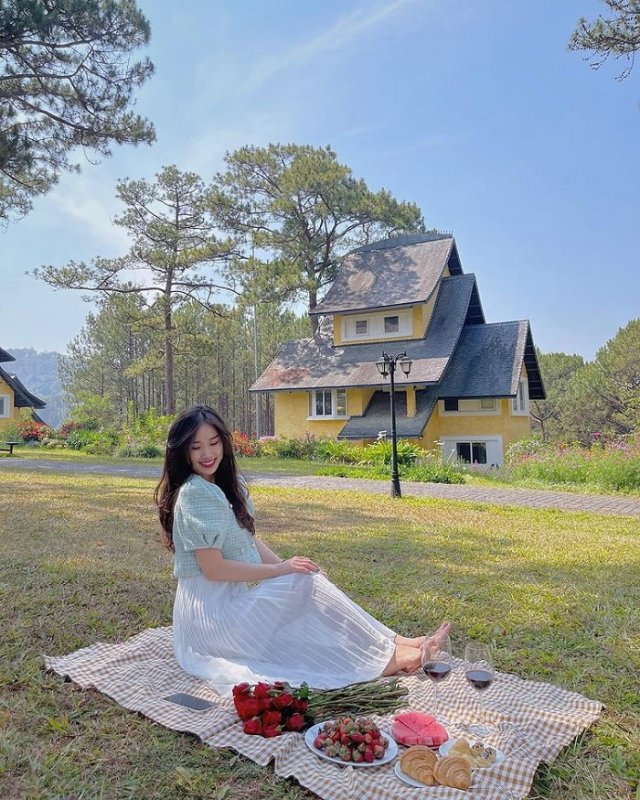 Photo: @ _linie.zzz
Note when traveling to Da Lat in April
– Go out in suburban locations, some service places are low, so before you go, make sure to prepare more snacks and drinks to bring.
– Going out at night should not be out too late because it is foggy, which can easily affect health.
– In April, prepare clothes to bring in clothes that are not too thick, but do not forget to wear thin coats in case it is cold in the morning and at night.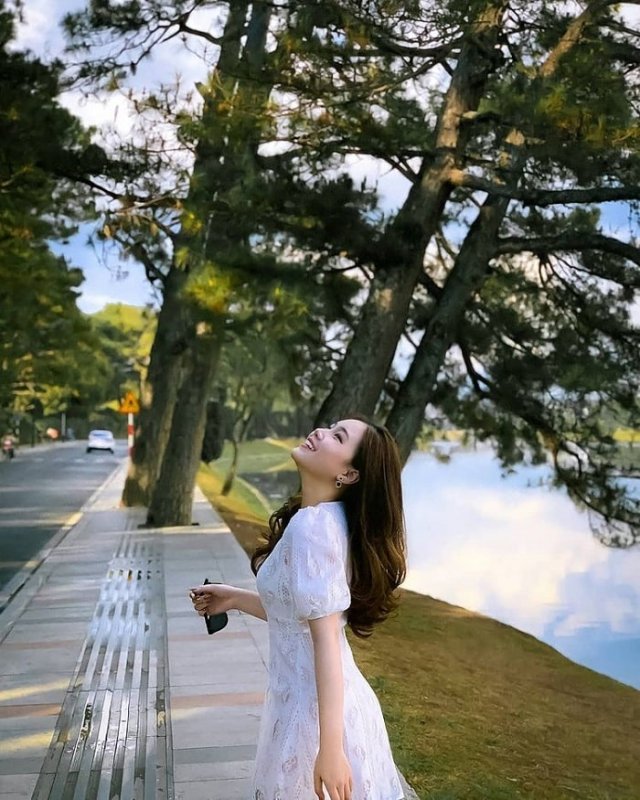 Photo: @nynhei
Da Lat in April has many things waiting for you to explore. Go on your next vacation to enjoy all the exciting things this city has to offer you.
Photo: Internet
TAG: