Coffee shop for visitors to wear Hanbok
HO CHI MINH CITY – Visitors can choose Hanbok costumes, take pictures with small scenes like the land of kimchi, and a drink with the price of 150,000 VND. YoungnBean Coffee is an impressive place because you can both drink coffee and rent traditional Korean Hanbok to take virtual live photos.
You are a lover of the land of Kim Chi, you want once in your life to wear the national costume of Korea. What if I can try wearing Hanbok and taking virtual live photos right here in Saigon? YoungnBean coffee will help you fulfill that desire without having to go far.
Korean Imperial Palace in Saigon
YoungnBean coffee is located in the heart of Binh Thanh district, located at 120A Hoang Hoa Tham, Ward 7, Binh Thanh District, Ho Chi Minh City.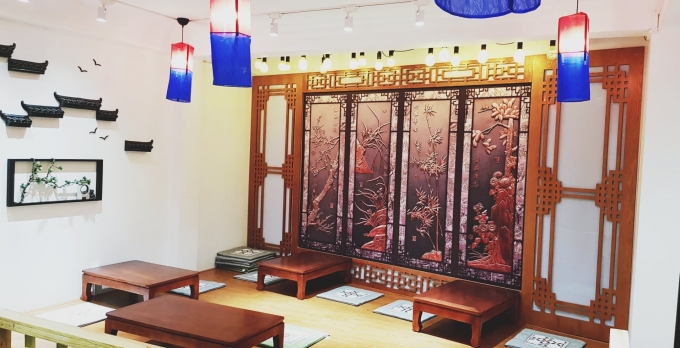 Photo: Internet
Coming here, you will be immediately attracted to a pretty lovely space, with countless eye-catching decorative corners. The most prominent are the cute giant roses with emerald green and pastel pink tones that suit women who like gentle style. The space at YoungnBean coffee here is designed in the ancient style of the land of Kim Chi.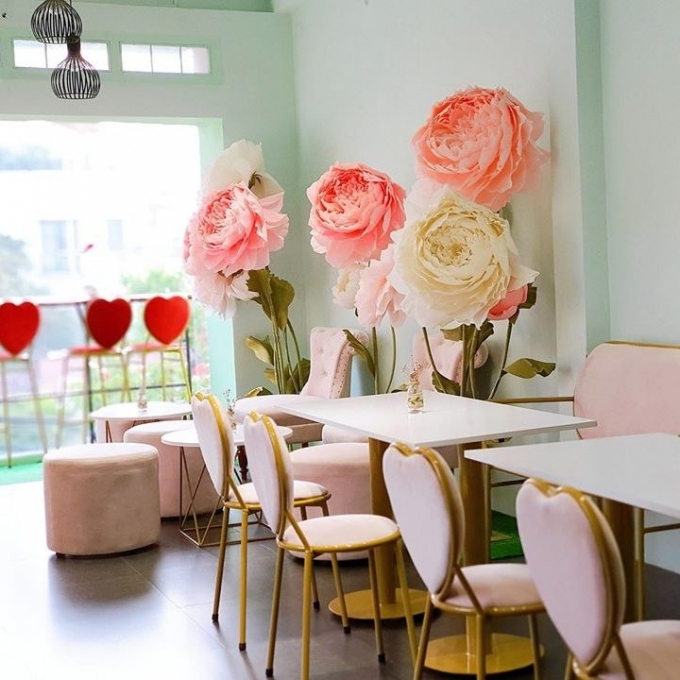 Photo: Internet
The vase pattern with picturesque motifs in the ancient Korean dynasty. Like the doors, the drinking table is the same as in the Korean historical drama on TV that you often watch.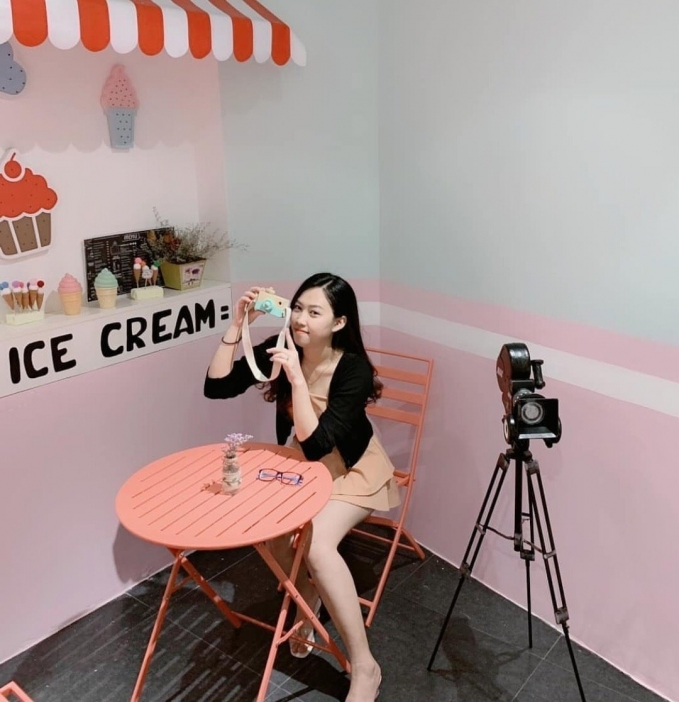 Photo: Internet
With the design and decoration at such YoungnBean cafe, it is very suitable for you to dress up in Hanbok and check-in. Please bring your close friends and transform into mama, concubine and the emperor of Korean behavior right here in Saigon.
Hanbok experience in Saigon
The ground floor has a quiet tea ceremony style, the first floor has 3 rows of clothes for everyone to choose from, in addition to the female Hanbok, there are also baby clothes and men's clothes suitable for family. The detailed Korean scene on the ground floor and the first floor of the restaurant is enough for people to take hundreds of photos.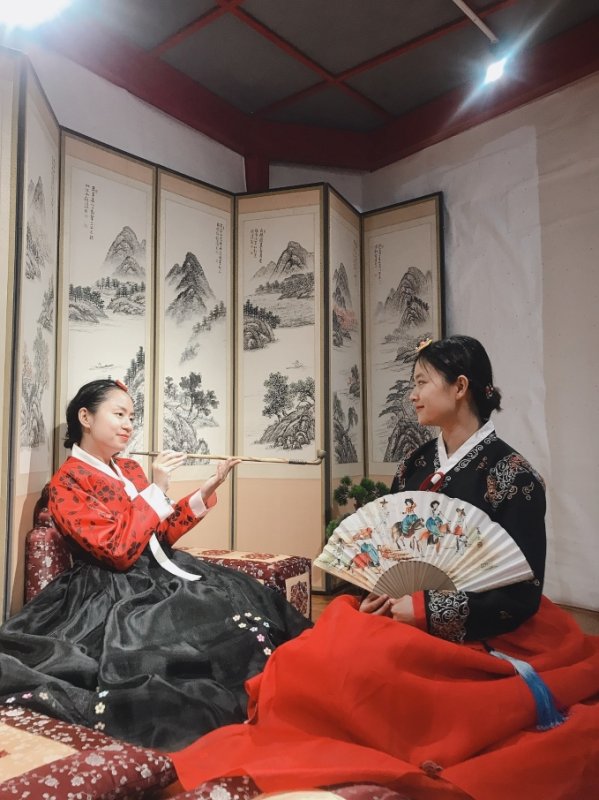 Photo: Internet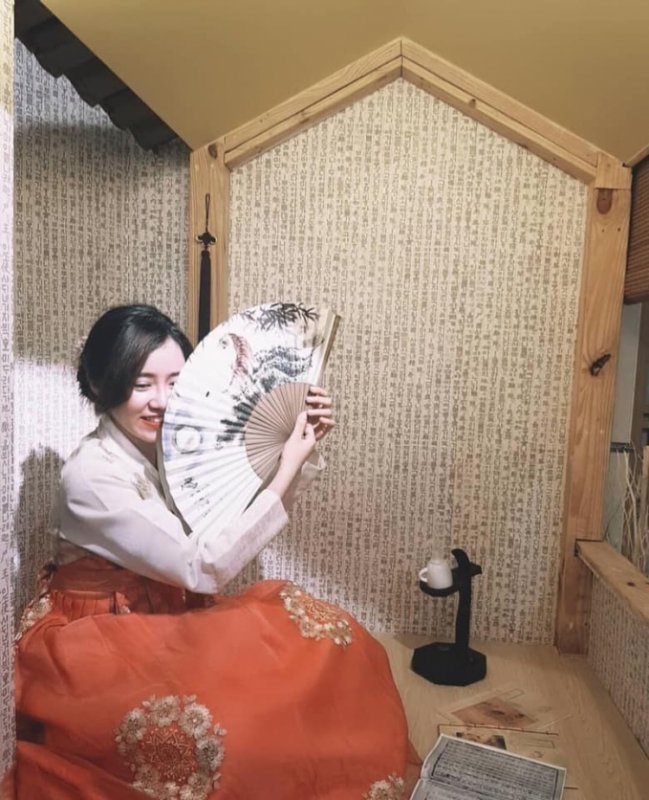 Photo: Internet
The 2nd floor is more Western style and also has full accessories to take thousands of photos. The most recommended drink is purple cabbage fragrant juice. Peach orange lemongrass tea is also quite delicious, hears faintly the smell of herbs.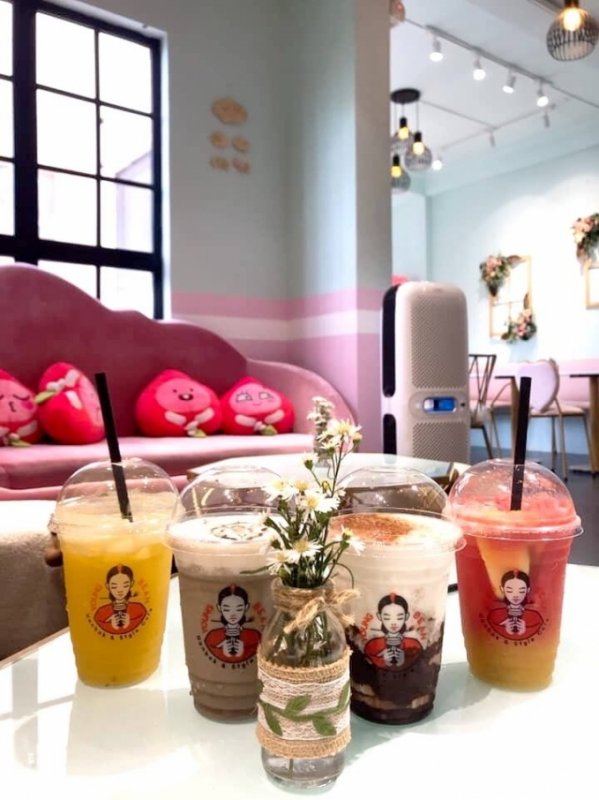 Photo: Internet
The shop has sophisticated and extremely beautiful patterned Hanbok to help you immerse yourself in the space of the cafe with Korean style. A basic female hanbok will have a short jacket that just covers the chest with a high waist skirt.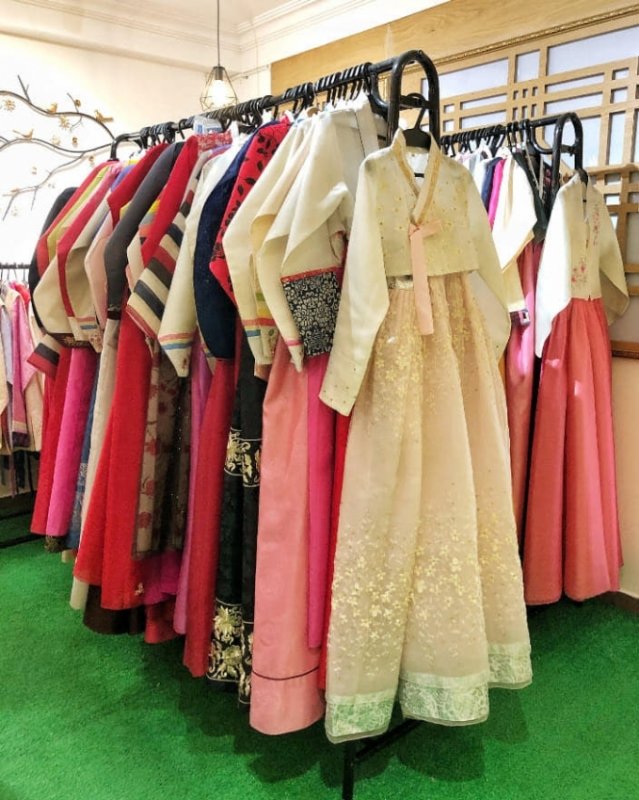 The shop has prepared clothes. Photo: Internet
The highlight of the Hanbok is Otgoreum bow, tied with momentum from two long strips of fabric. And yet, the shop also has a lot of decorative accessories attached when guests wear Hanbok such as hair brooch, hairpin, Hanbok strap … exactly like the princess, lady, mama in the movie.
Of course, the shop also has a Hanbok for men. The men's hanbok also comes with a waist-length short jacket, wide baji pants, and a cuff. Accompanying it is a gat hat resembling a wide-brimmed female hat, creating an extra highlight for you while checking-in virtual life.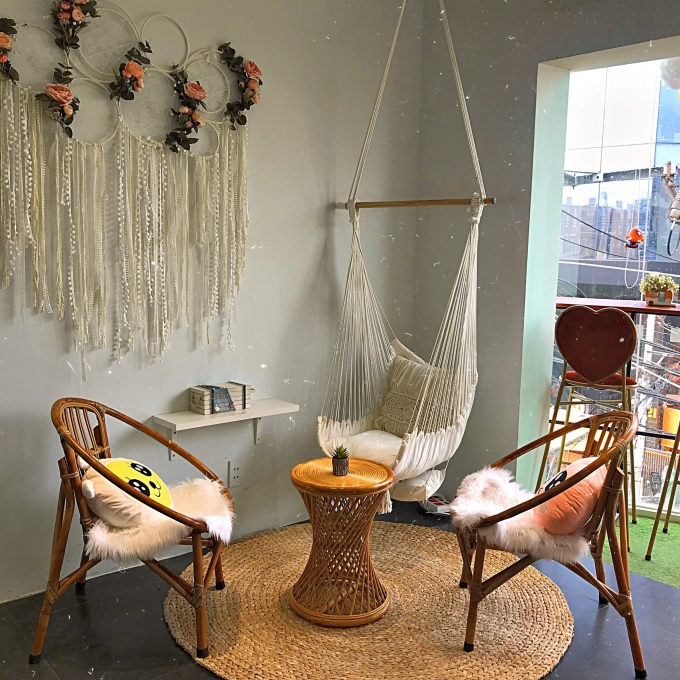 Photo: Internet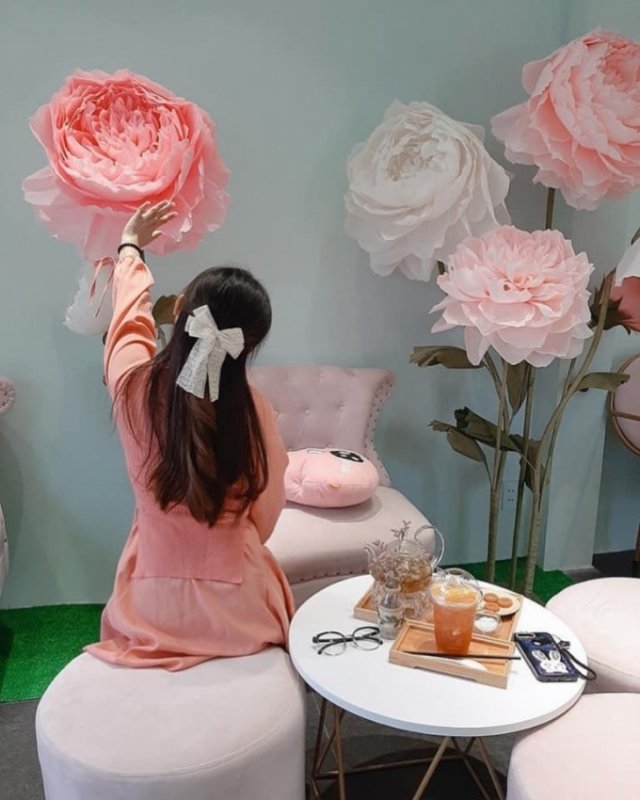 Photo: Internet
Looking at it is mesmerizing, right? Join a group of close friends together to check-in Korea miniature at YoungnBean coffee to take pictures of shimmering country Kim Chi.
Photo: Internet
TAG: