Thai Binh specialties make the taste "wobble"
Thai Binh not only attracts tourists by festivals, traditions, or tourist attractions but also attracts tourists by culinary culture. 
When it comes to Thai Binh, what impresses you the most? There are people who are impressed with the land here because of the rice fields flying, many people know Thai Binh because the beaches still have many wild features, ancient temples, and pagodas of a thousand years … It is a mistake when traveling to Thai Binh but you do not enjoy those Thai Binh specialties. Today, let's have a look at delicious delicious dishes that only when you come to Thai Binh can you enjoy.

Nguyen village's specialty cakes

Referring to Thai Binh specialties , the first thing that everyone knows is banh giay. The delicious creamy, creamy cake will surely make those who have tasted it will never forget its taste. As a traditional dish only available in Thai Binh, Nguyen village cake becomes a trademark dish of Thai Binh.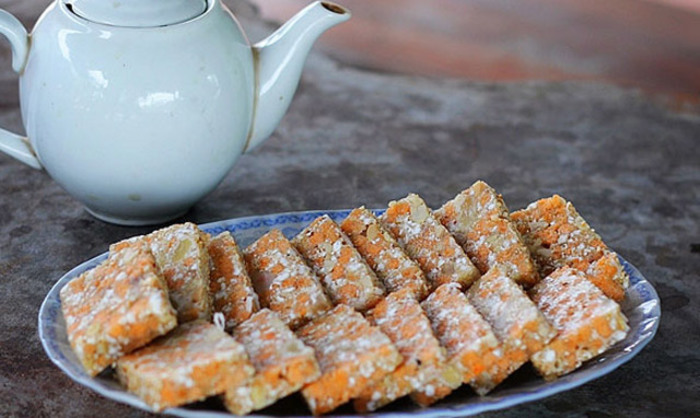 The famous cake is the best specialty in Thai Binh

During the feudal period, banh giay was a very famous dish. With simple and familiar ingredients such as peanuts, sesame, glutinous rice, pork fat, ginger … under the hands of the Nguyen village artist, they will create Thai Binh specialty cakes with many colors, delicious and steamed. guide.

Delicious fried rice rolls in Vi Thuy

We know many famous spring rolls such as Thanh Hoa sour spring rolls, Nam Dinh spring rolls…. However, Vi Vi Thuy fried spring rolls is really the best dish. This dish especially appears in many traditional wedding trays in Thai Binh to see that this dish is really a Thai Binh specialty that is really famous.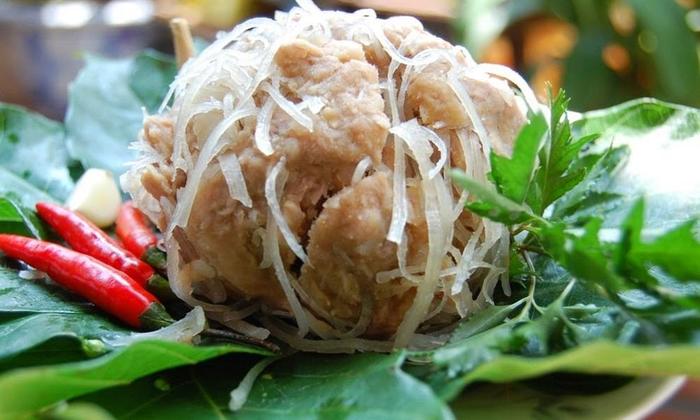 The taste of Vi Thuy spring roll will make you remember forever

To make this dish, it is necessary to be those of Thai Binh origin, those who have traditional families make spring rolls to be delicious and ripe. The most special thing to make delicious spring rolls is the pork ingredient. The meat piece needs to be a piece of meat that is still alive, fresh and hot to make spring rolls, using the pork's skin to clean, boil thinly, add a little flavor of garlic, chili, fish sauce, noodles. main…. This is really a delicious Thai Binh special dish that you must definitely try.

Rich in fish soup, Quynh Coi

A dish that makes Thai Binh specialty brand is Quynh Coi fish soup. Currently there are many types of fish soup with many different brands, but only when you come to Thai Binh will you really come to the hometown of this fish soup. This delicious dish can be eaten all year round without getting bored. The first thing you can feel is that the first thing you can feel is that the fish's sweetness is extremely rich in eating fish broth. Quynh Coi fish soup is not too fussy, but the key to making the dish delicious is the delicious seasoning, combined with raw vegetables will make your taste really explode.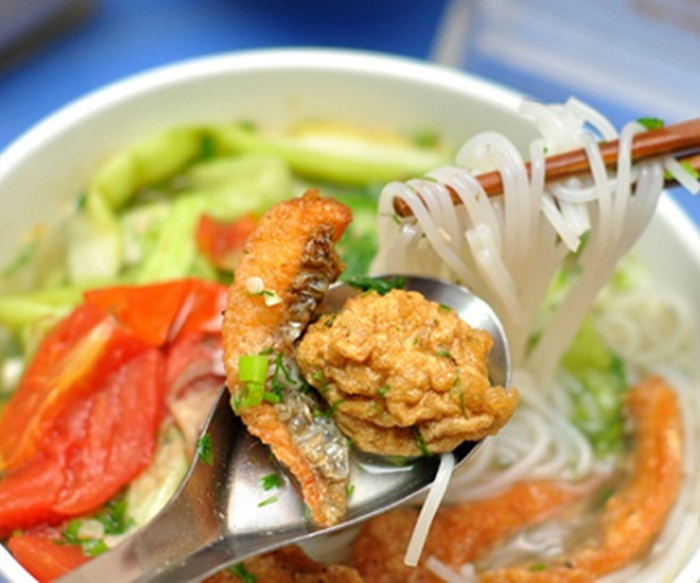 Thai Binh fish soup with many colors

The extraordinary thing that this fish soup became normalize c s An Pacific by instead using vermicelli as elsewhere, Quynh Coi fish soup with bread made from rice flour was so incredibly delicious.

Unique salad mismatch

As a Thai Binh specialty dish , but not everyone knows this attractive dish. As a coastal countryside, Thai Binh is blessed with an extremely rich and diverse nature, so Thai Binh food is also extremely unique and diverse. With this dish, the main ingredient is the fresh and delicious fish that have just been caught. After cleaning, the fish is sliced ​​into thin slices by the chef, made from roasted rice and a bit of salt, mixed with fish, so we have a specialty fish salad. Thai Binh is already.
To enjoy this dish fully, it is necessary to need some kinds of leaf to accompany in the garden such as fig leaves, apricot leaves, polyscias fruticosa … package a little salad, dipping with sauce, fish sweet, chewy, hearing fragrant, acrid … blending in the mouth is very attractive. Many people cannot eat raw food, but when enjoying this salad, they are also very excited.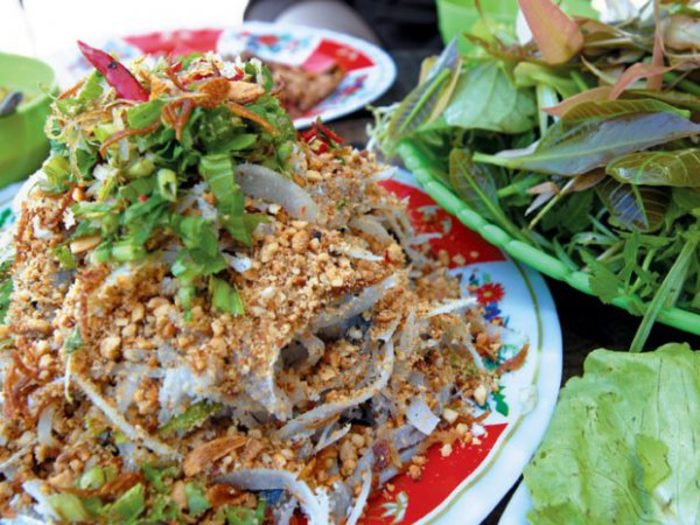 Fresh and nutritious salad

Country gift of Dai Dong hemp cake

Perhaps the cake is a familiar cake to the people of the Northern Delta region with its delicious taste. However, few people know that Dai Dong gai cake is a Thai Binh specialty dish that is extremely famous. In Dai Dong village, the delicious thorn cakes are made by the villagers themselves, because of the unique flavor that makes this familiar dish become Thai Binh's specialties. Ingredients are familiar with rice flour, hemp leaves, green beans, grated coconut, lard…. blended in a beautiful small dried banana leaf wrapping cake. If you have the opportunity to visit or visit Thai Binh and are wondering which Thai Binh specialties to buy , Dai Dong Gai cake is the perfect choice that anyone likes.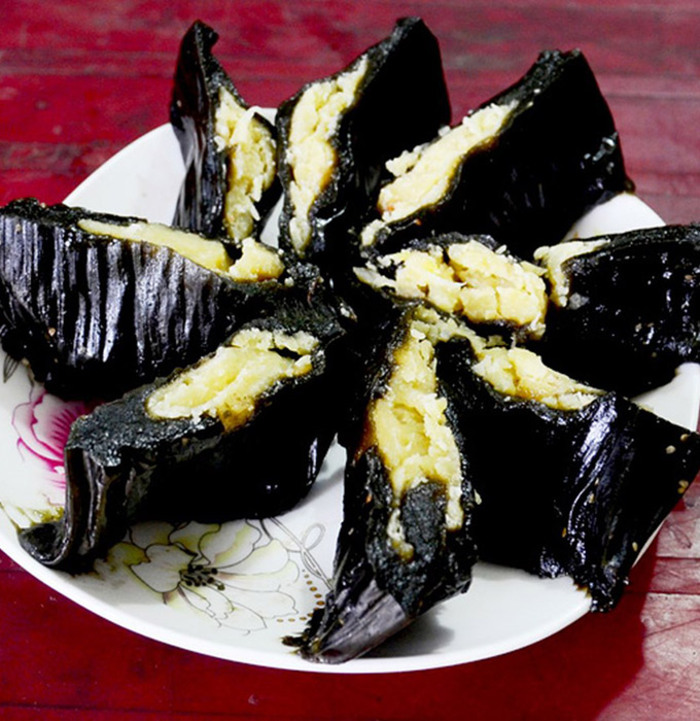 Thai Binh genuine soft pastry cake

The above Thai Binh specialties are just one of the few dishes that make up the flavor of the land here. Hopefully, with our suggestions, you will have more knowledge about Thai Binh specialties .
Photo: Internet
TAG: