Dong Chau Thai Binh Beach – An enchantment from nature
Thai Binh province is known by many as the five-ton hometown from the past up to now. The geographical position here is lined with rivers, lakes, ponds, and a vast array of rice fields. Especially when the back end is an extremely cool place. Nature has been too favored here when gifting this place with many attractive tourist attractions to captivate people. Which we cannot help but mention Dong Chau, Con Vanh, and Diem Dien beaches …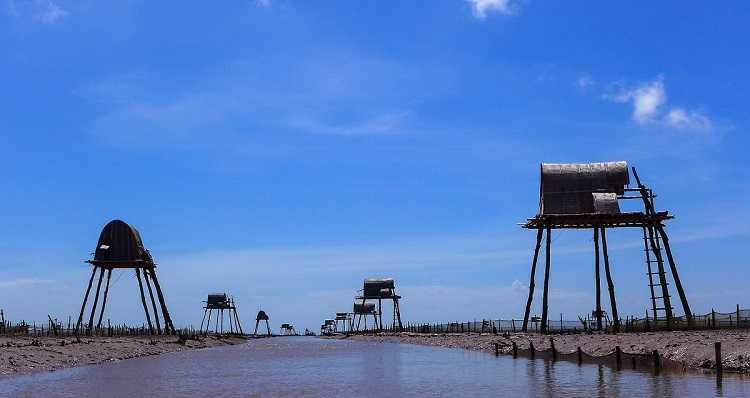 In the summer, the air everywhere is hot, the sea-loving tourists scatter everywhere to find cool rest. Dong Chau Thai Binh beach is also an ideal resting stop for tourists everywhere traveling. This beach has white sandy stretches, smooth waves, and windswept green casuarina. Tourists come here not only to swim but also to expand their knowledge about the marine ecosystem. Learn about marine flora and fauna life here, human cultural life here. This place is also a place to organize picnics, teambuilding for groups, and offline companies. There are also many interesting things such as fishing, windsurfing …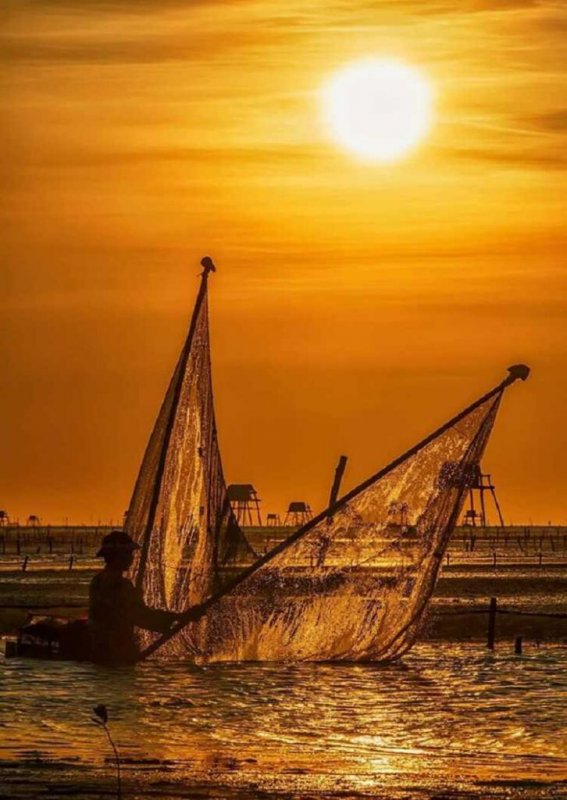 Watch the sunrise on Dong Chau Thai Binh beach
Really must admit that, there is no place where dawn is as enchanting like here. In the early morning, Dong Chau Thai Binh beach is ecstatic with sunlight. At this time, the boats gently pulled the anchor and gradually drifted away. The idyllic but dreamy beauty of this place when you admire from the mainland, or on the bow. The sun gradually rose and became increasingly red, peeping behind the clam-raising barns with watchtowers standing up high. This combination creates a very different scene, the place is as beautiful as the scene in a picture.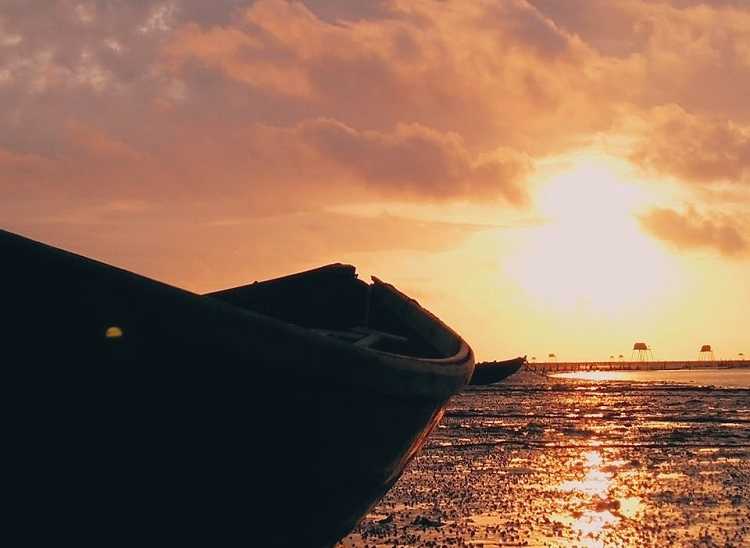 Which season is the best season for vacation at Dong Chau Thai Binh beach ?
In Vietnam in particular, and the world in general, just travel to the sea is to go in the summer. You should come to the beach in June – August, because this is the time of hot weather, less rain. Going at this time, in addition to cool bathing, also participates in many games under the sea.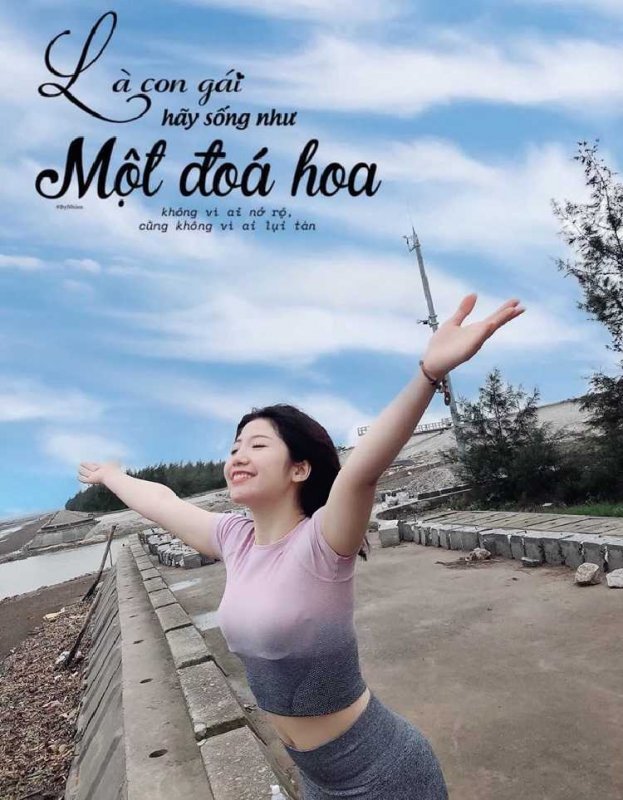 Where is Dong Chau Thai Binh beach located?
This beach is located in Dong Minh commune, Tien Hai district, Thai Binh. It is about 30 km from Thai Binh city center, 150km from Hanoi to the Southeast. Travel time from Hanoi to here is 3 hours by car.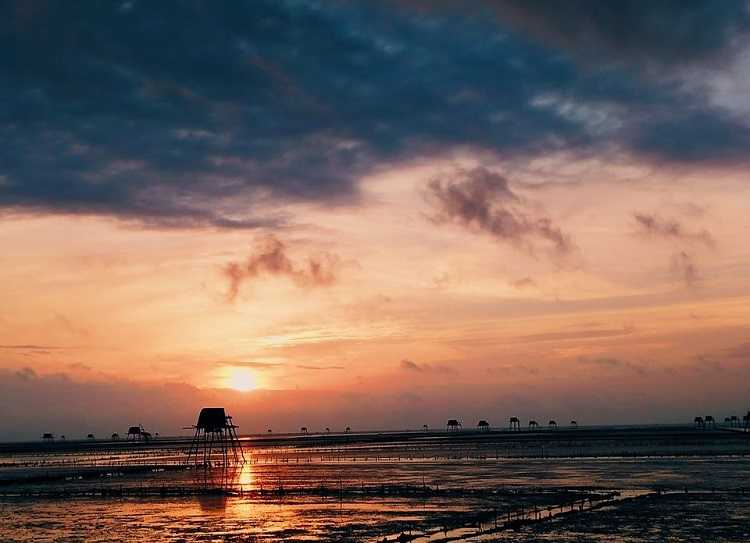 How to get here?
From Hanoi there are many ways to get here. Guests can ride a motorbike, private car or a passenger car. Tourists go straight to Highway 1 to Ha Nam and then down to Thai Binh. If you don't feel secure, turn on google map and go straight ahead.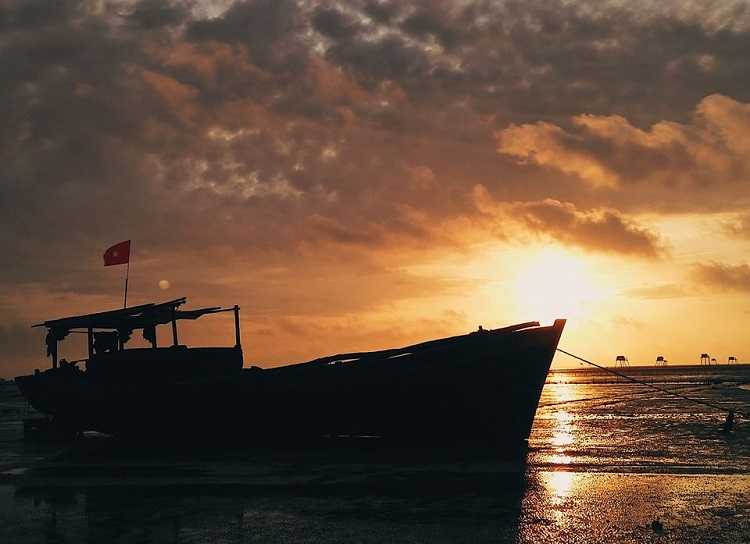 What is it about 
Dong Chau Thai Binh beach that captivates the hearts of people?
Fresh and cheap seafood
No matter how just go to the sea to eat seafood. However, eat seafood fresh? Was it cut off? That is the problem of many tourists. At Dong Chau Thai Binh beach, there are many fresh and delicious dishes such as: jellyfish, jellyfish salad, salad, sea clams, Quynh Coi fish soup, ngai … Visitors can enjoy fresh seafood dishes on the good soup huts beach restaurant.
Sleeping hut watching dawn, sunset on the sea
Regarding the sunrise view, you have referenced quite in detail with the above paragraph. Also here in the sunset, Dong Chau has a beautiful ink painting. That beauty has entered the poetry of great writers, poets and musicians.
See firsthand the color of the sea water with a heavy alluvial flavor
Dong Chau Thai Binh beach has a solid brown color, alluvial color. This place is a sea that is not blue, filled with mud. Guests will get a free mineral mud bath with a large open-air bathing area.
What should I do to Dong Chau?

The first thing that everyone does when visiting Dong Chau beach is swimming. The coastline here is 5km long, the coast has smooth white sand, a special thing in the sea is that the coast is gentle and the water level is quite low, not too high, when the tide does not exceed the hip. For adults, it is very suitable for all ages to enjoy. Waves at Dong Chau beach are not as big and strong as other beaches, but very gentle and gentle.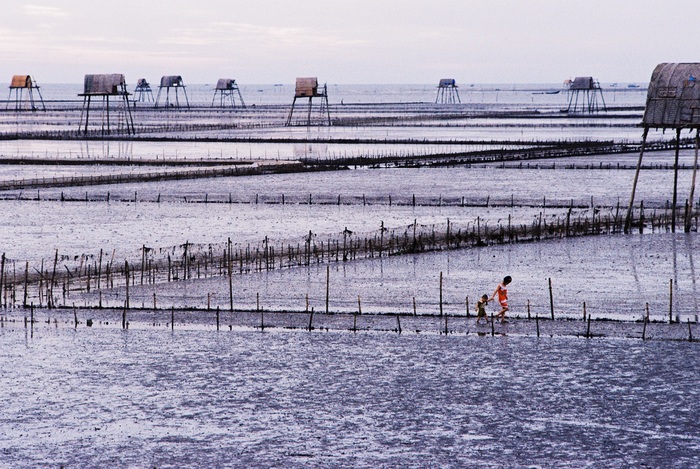 You can experience clam rakes together with the villagers

In addition, when coming to Dong Chau beach, you should try to get up a little early or extend your time at the beach so that you can see the sunset or sunrise on the sea, the calm, fresh air, only remaining The sound of waves crashing on the shore, watching the sun gradually set, you will really feel the peace of Thai Binh countryside. Besides, you can also experience the life and culture of the sea with the people here such as clam, fishing boat ….

What to eat when coming to Dong Chau

Every time you travel to the sea in addition to swimming, you are sure to enjoy specialties as the number 2 priority, but when traveling to the sea, the specialties are definitely delicious and fresh coral reefs. When coming to Dong Chau beach, you should enjoy the specialties of the land here by yourself. One advice is that you can enjoy right on the sea to create small eateries near the beach built by fishermen themselves to serve tourists, that are fresh seafood caught by themselves. .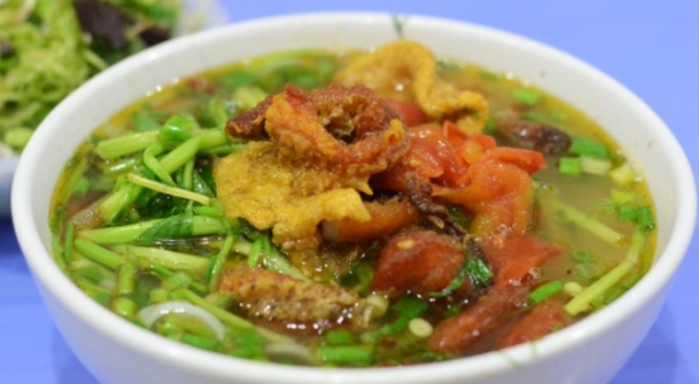 Dong Chau fish soup is a very famous dish
Talking about Dong Chau delicacy, there are countless, typical examples such as a nutritious and delicious fish salad, a cool and crunchy jellyfish salad. Another dish that you must definitely try when coming to Thai Binh is fish soup. Thai Binh fish soup is a very famous dish, it is associated with the daily life of the people here. A little note for you is to choose reputable and quality restaurants to fully enjoy the specialties here.

Hopefully, with the interesting information, we bring to you about the beautiful and poetic Dong Chau beach, you will have a new and ideal tourist destination for your family on the upcoming summer vacation. come, away from smog and noise in the city. 
Photo:Internet
TAG: