Fall in love with the beauty of the 'most beautiful' confetti road in Da Nang
The blooming confetti covering the slopes of Son Tra Mountain (Son Tra district, Da Nang city ) creates a poetic scene that captivates many people, the most beautiful weekends in Da Nang attract many residents and tourists.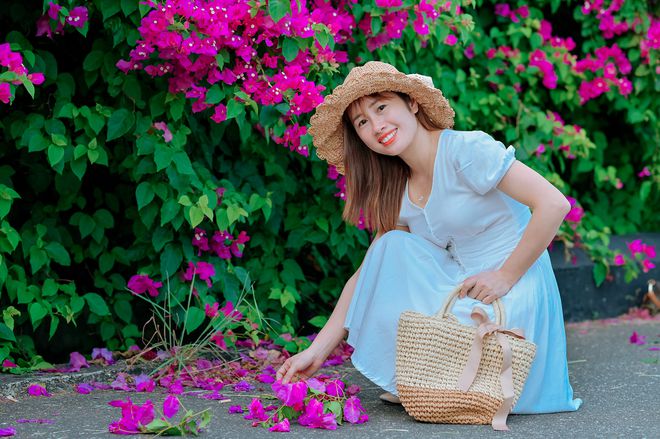 The beautiful confetti street in Son Tra peninsula attracts many tourists.NGUYEN MANH HUNG
In the last days of March, the weather was like "calling" in the summer, the golden sunlight overwhelmed, the confetti in Son Tra peninsula (Son Tra district, Da Nang city) was awakened, racing to bloom. the two sides of the road made many people flutter. The road in Son Tra peninsula on one side is like a mountain on the other side is the blue sea, which is known as the most beautiful street in the city, now is "covered" with confetti to create a dreamy scene in the sky.
In the past, the Son Tra peninsula attracts a large number of people and tourists to take pictures and have fun with that enchanting beauty. Confetti in Son Tra Mountain immediately became the check-in place for many young people , confetti images were shared everywhere, flooded on social networking sites .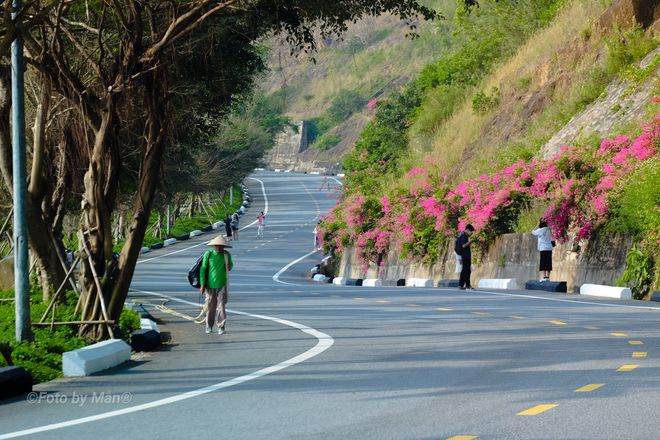 Confetti blooms creating a poetic scene on Son Tra peninsula.FAN STILL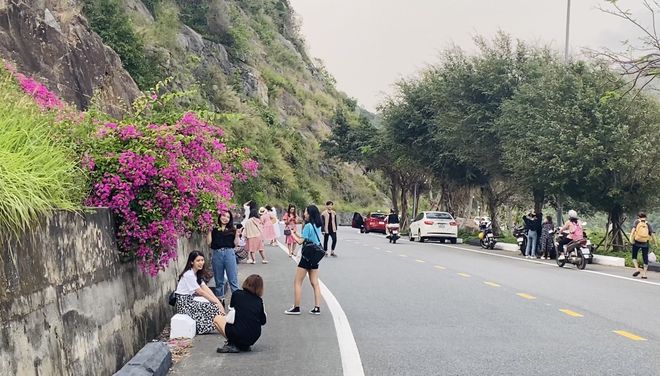 The street is known as the most beautiful city in Da Nang, attracting a large number of people and touristsHUY DAT
Presenting in Son Tra peninsula, PV Thanh Nien recorded the scene of people and tourists everywhere flocking to Son Tra peninsula to check-in with confetti, with families from provinces such as Thua Thien – Hue, Quang Tri, Quang Binh … who are traveling for a weekend in Da Nang city do not miss the opportunity to check-in confetti here. Many people also flocked to take pictures of Son Tra when the sun faded away from the mountain.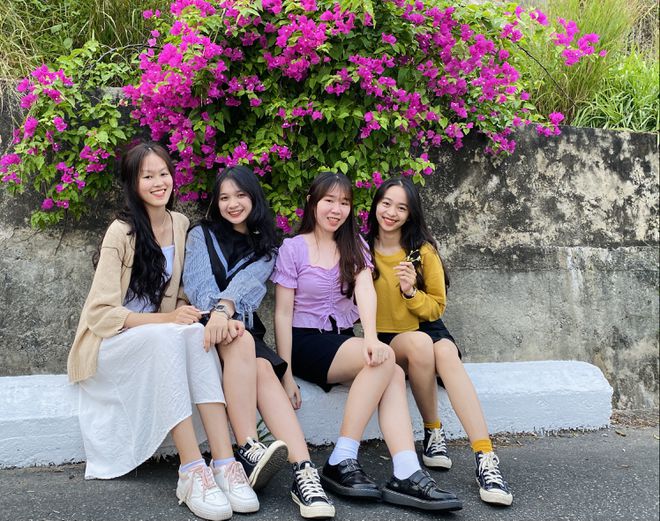 Many young people from Thua Thien – Hue province travel to Da Nang on the weekend to check-in with confetti.HUY DAT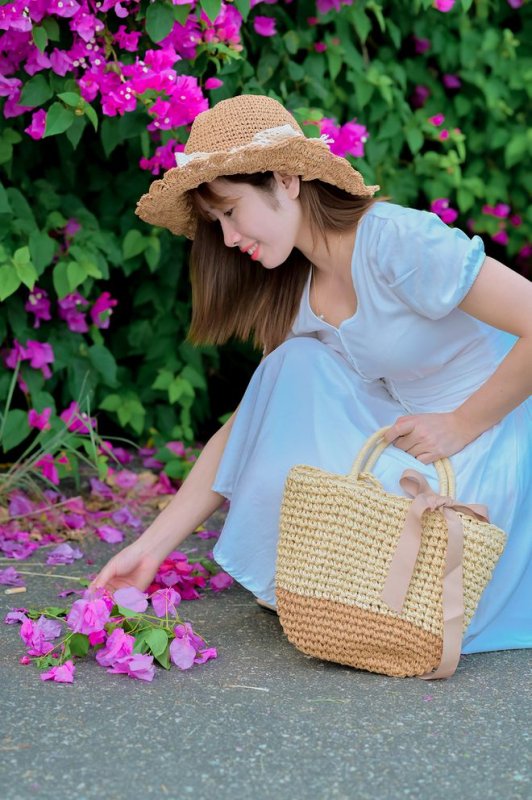 Young people save the youthful beautyNGUYEN MANH HUNG
Bougainvillea flowers cover the mountainside as an invitation to visitors to visit Son Tra peninsulaHUY DAT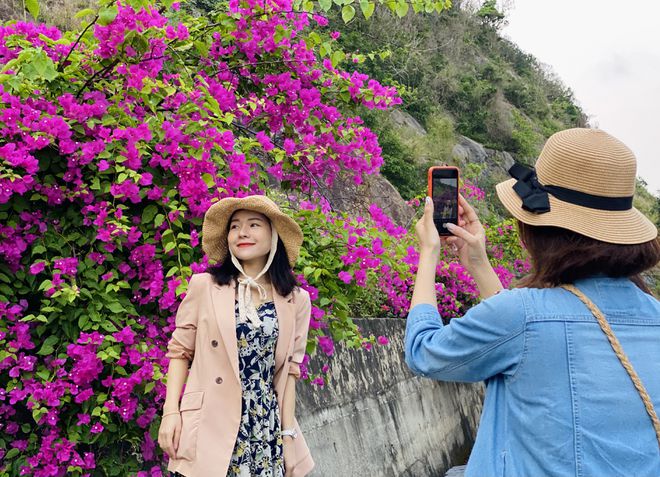 Bougainvillea blooms bring the sky a joyful and livelyHUY DAT
Ngoc Lan (a student from Da Nang University of Economics) said that at sunset, standing on Son Tra peninsula can watch the quiet sun, this is also the time when young people take many beautiful pictures. "Going to Son Tra for a walk on the weekend afternoon, but when passing through a row of blooming confetti, the group fell in love with stopping to watch and take pictures," Lan said.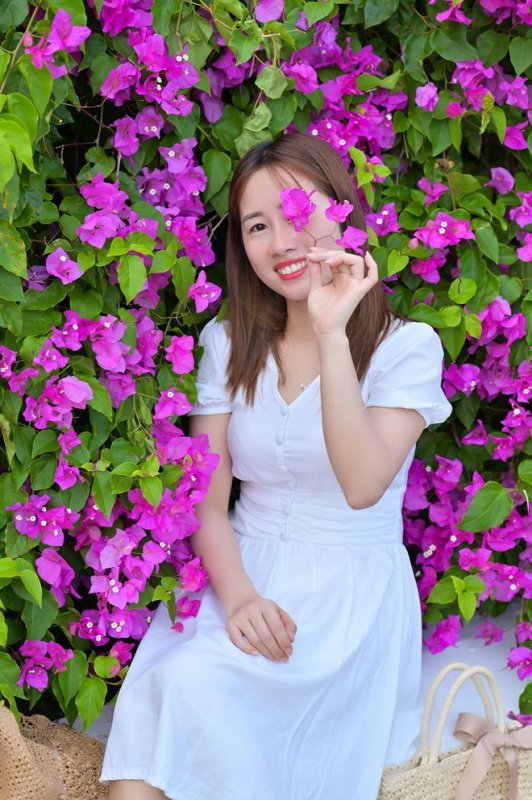 Watching confetti in full bloom, adorning the Son Tra peninsula, makes many people flutterNGUYEN MANH HUNG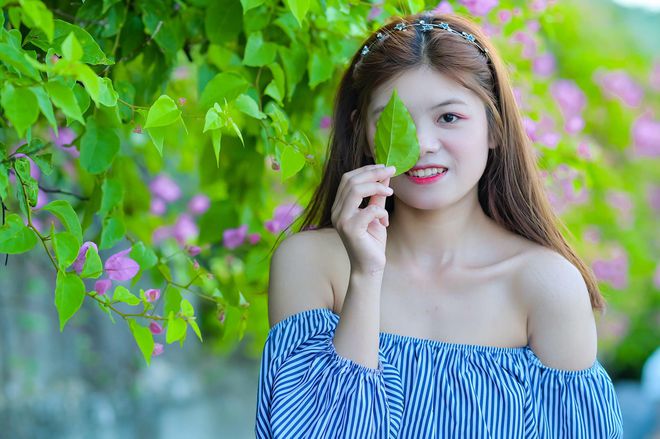 Many people from neighboring provinces also choose Da Nang City to travel in the early summer. Ms. Dang Tieu Ly (resident of Dong Ha City, Quang Tri province) on the occasion of the 4th wedding anniversary, Ms. Ly and her family decided to travel for 2 weekends in Da Nang city. "We departed early on Saturday, arrived in Da Nang city at noon, after resting over lunch, the whole family went to Son Tra peninsula to take photos of confetti, hay … then returned to the beach. . The purpose of going to Da Nang this season is to enjoy swimming in the sea ", Ms. Ly said. Follow Thanh Nien Online
TAG: