Exploring Phu Quy Island
In recent years, Phu Quy Island has become a more popular destination on the tourist travel list. 
Covering a total area of around 17.8 s.q.km in the south-central province of Binh Thuan, the island is 56 nautical miles from the centre of Phan Thiet City.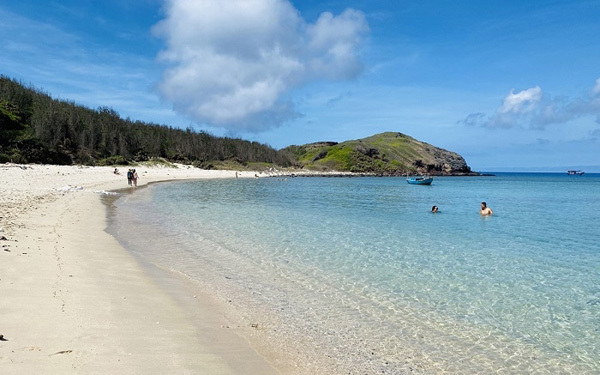 A beautiful beach on Phu Quy Island.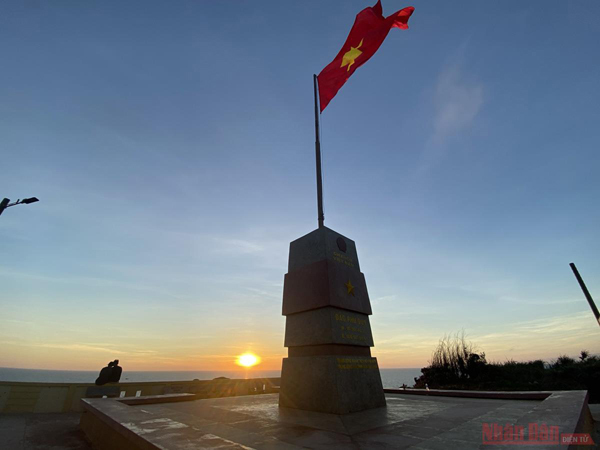 The national flag pole on Phu Quoc Island.
The national flag pole on Phu Quoc Island is one of the seven of its kind, which were installed on seven outpost islands. Other national flag poles included Tran Island (Quang Ninh province), Bach Long Vi Island (Hai Phong Province), Hon La Island (Quang Binh Province), Cu Lao Xanh (Binh Dinh Province), Con Son Island (Ba Ria – Vung Tau) and Tho Chu Island (Kien Giang Province). Work on the Phu Quy Island national flag pole started in June 2015 with a total area of 200 s.q.m. It is an ideal place to admire the sunrise on the island.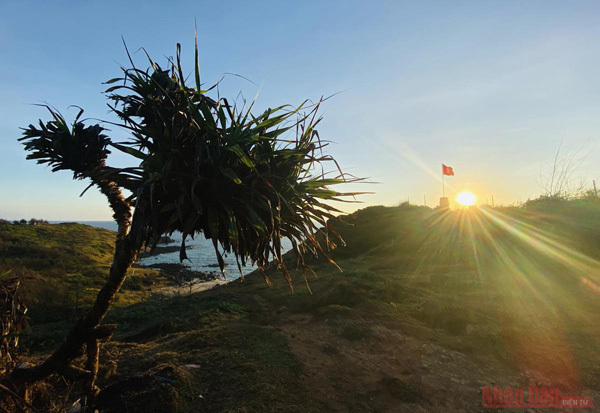 Dawn seen from Chuoi hill on the island.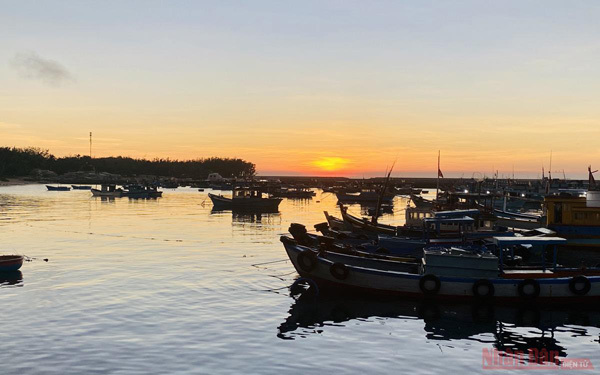 The moment the sun rises on the horizon at the wharf.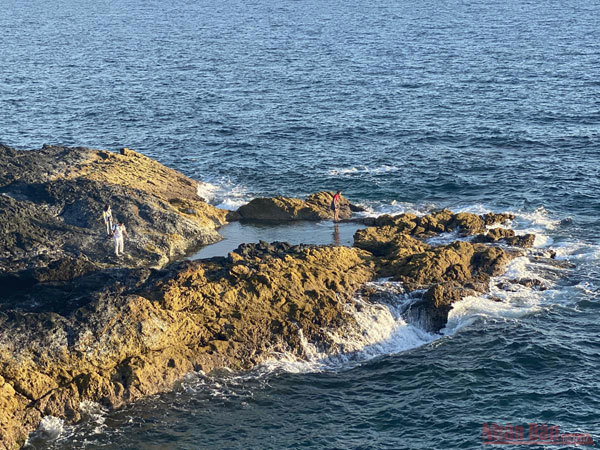 The island is locally known as Cu Lao Thu (Mackerel Island) as its shape looks like a mackerel. It was named Poulo - Cecir-de-Terre under French domination and Phu Quy under the reign of emperor Thieu Tri, who ruled Vietnam from 1841 to 1847.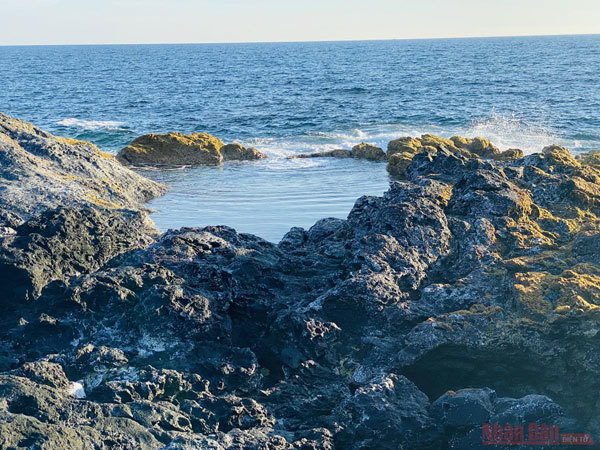 In the past, it took visitors six hours to travel by boat from the mainland to the island. But now the travel time has been shortened to 2.5 hours thanks to the launch of speedboats, making Phu Quy more popular among visitors.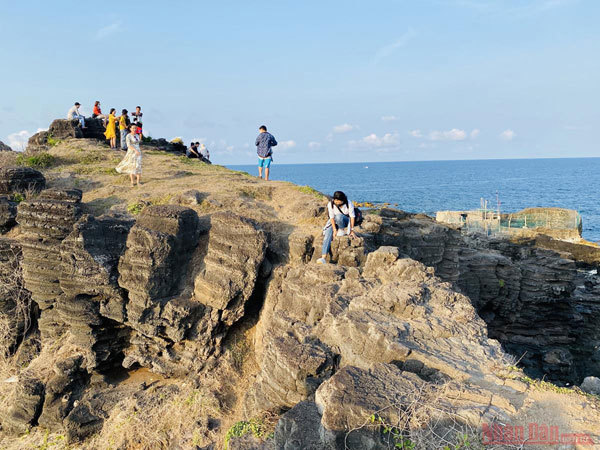 March and April are the best time to visit the island as the seawater is calm enough to swim in.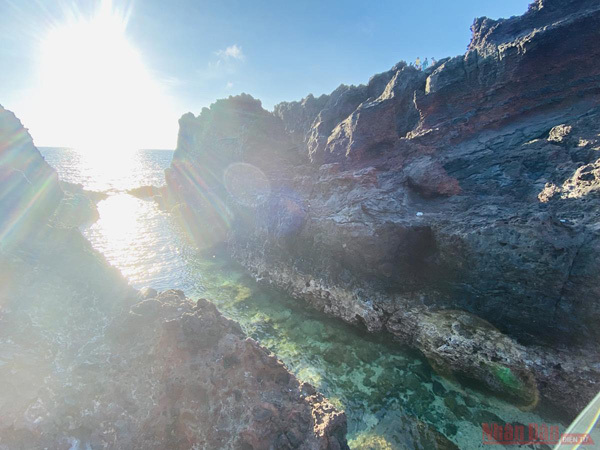 A water creek in Ganh Hang beach, a favourite place for swimming on the island.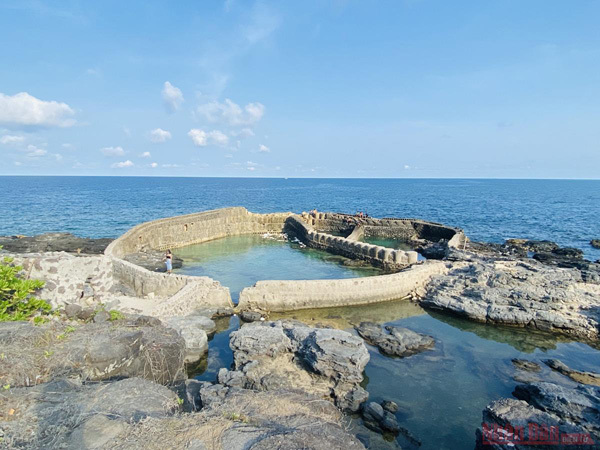 A bunker left on the island, now a tourist attraction for visitors.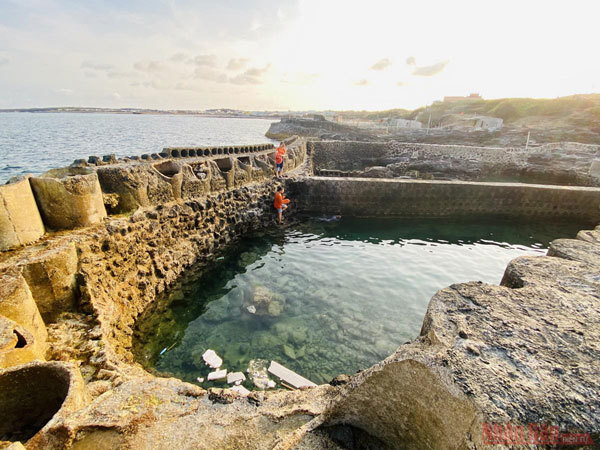 The bunker is one of the must visit places for visitors to the island.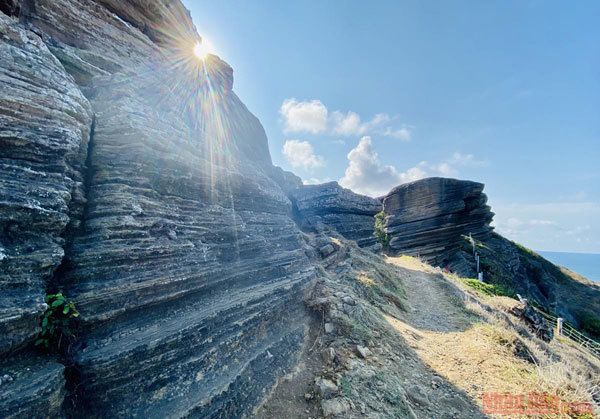 Cao Cat Mountain is the highest peak, to the west of Phu Quy Island.

Vacationers can taste fresh sea food such as sea urchins, king crabs, lobster, and snails.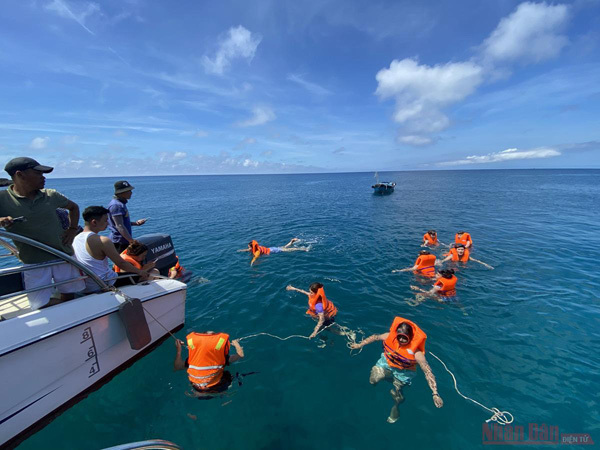 Tourists swim in the crystal clear sea water.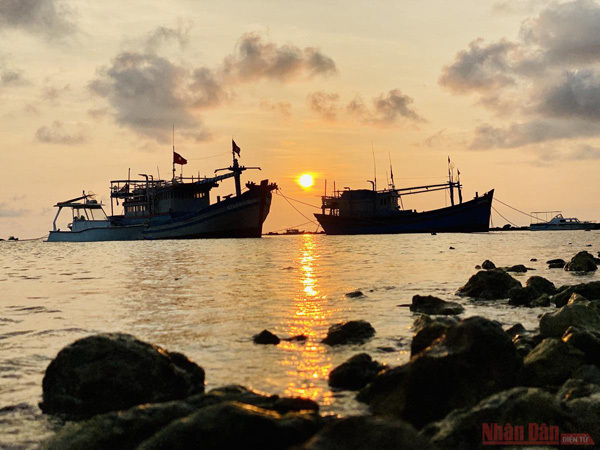 A stunning sunset on Phu Quy Island.
Nhan Dan
TAG: