Traveling to Hoi An, visit Tra Que vegetable village
Located 2km northeast of Hoi An center, Tra Que village is famous for growing vegetables, especially herbs typical of Vietnamese food. This is the most popular destination for tourists to get away from the hustle and bustle of urban life to try "a day of being a farmer" full of fun. Visitors can learn how to grow vegetables, fertilize, sow seeds, and especially experience the joys of their achievements.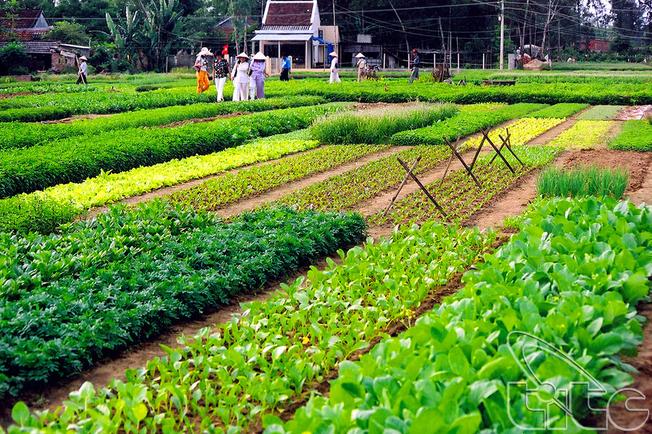 Smooth green vegetable gardens (photo collection)
Typical flavor – Tra Que Village
Location Hoi An tourism – Tra Que village, close to the center of Hoi An ancient town is less than 2 km from the driveway toward the northeast, adjacent to the De Vong River, Tra Que vegetable village belongs to the village have the same name Tra Que, Cam Ha Commune, Hoi An City.
The villagers grow a variety of herbs, for a while, more than 20 types of vegetables, both herbs and green vegetables, still appear on the daily tray. The village associates its name with vegetables that bring their own deliciousness, unlike in other places such as perilla, basil, e …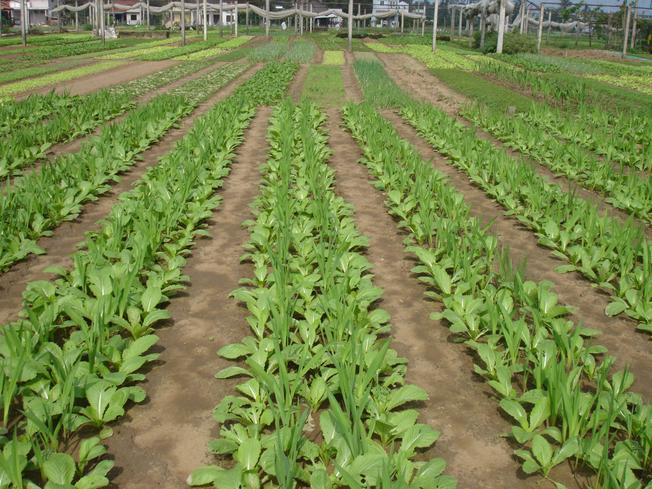 Vegetables grown in rows (Photo collection)
The village's vegetable land was formed more than 300 years ago, until now, it is reduced to a few tens of hectares of garden land and has become one of the main occupations that bring economic resources to the people here.
Vegetables grown at Hoi An tourist site Tra Que each combine to bring all 5 flavors from sweet to bitter and sour, especially visitors will learn why the vegetables here are delicious. so far, the village elders say that because the land here is fertile, fertilize vegetables with seaweed from the river, so vegetables have a special taste and are always fresh without any fertilizer. chemistry.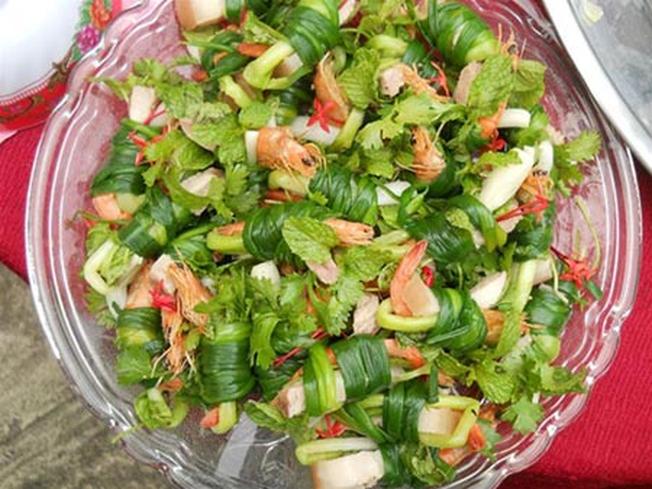 Dishes with Tra Que vegetables (Photo collection)
Many tourists are fascinated with the delicious specialties of Hoi An and Quang Nam but a part that does not know Tra Que vegetables also contribute significantly to the success of such dishes as jellyfish salad and sour soup, they have to eat green onions. Cilantro or vegetables, water spinach used to eat hot pot, Quang dish noodles, chicken rice, high-rise, visitors should not forget to eat with raw vegetables of Tra Que village to feel all the natural freshness of vegetables. and the taste of the dish brings an indescribable and interesting emotion that makes visitors admire the deliciousness.
Early morning on Tra Que vegetable village
In the early morning, visitors walk in the vegetable garden to breathe the fresh, peaceful atmosphere and watch the lush, green, vibrant vegetable curls, full of vitality, the gentle scent of herbs in the breeze. Occasionally fly to help visitors feel relaxed mind, so busy, unhappy in life, work are all removed at any time, at this moment, the mind is mixed with nature at the tourist destination of Hoi An. .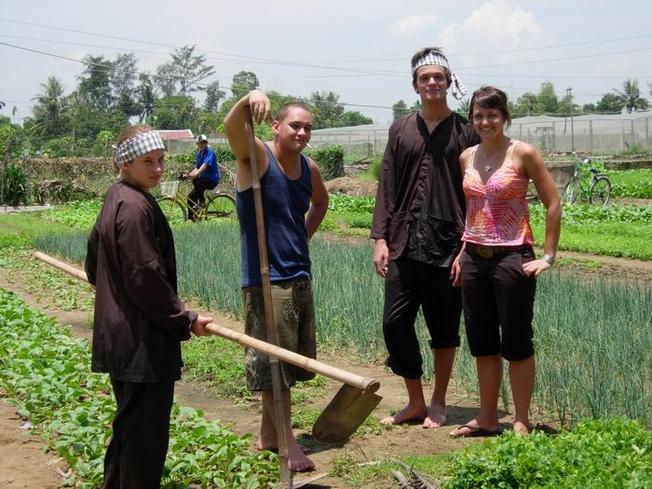 One day farming practice (Photo collection)
The interesting thing that many tourists choose to come here is to sit in a restaurant to enjoy, sip Hoi An cuisine with Tra Que fresh vegetables, while looking out at the vegetable garden when the farmers are working hard. meticulously nurturing each vegetable root like taking care of a three-year-old child. Perhaps the most desirable thing for tourists is the one-day journey of trying to become a farmer with seemingly simple jobs such as fertilizing vegetables, catching worms, plowing the soil … or picking herbs by themselves. as gifts for friends and relatives.
Visiting Tra Que village located in the tourist destinations in Hoi An on the 7th of the first month of the lunar calendar, visitors will be participating in the Rainbow Festival held in the village with the aim of praying for a favorable rain, wind, vegetable season bumper, the village's life was peaceful.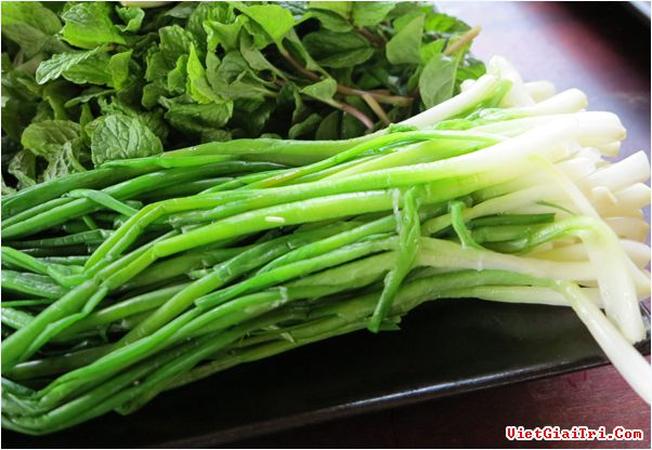 Vegetables after picking (Photo collection)
Visit Tra Que vegetable village to have the most authentic view of this famous vegetable village, enjoy Tra Que vegetables, to try a day of life experience here, visitors will have more memories. unforgettable beautiful with family and friends on this tourist land of Hoi An .
TAG: