Top 5 beautiful beaches in Ha Tinh that tourists should not miss
Explore the 5 beautiful beaches of Ha Tinh enchanting, bringing in tranquil beauty, poetry mixed with a bit of nature in this article!
Ha Tinh is a holy land, rich in potentials, advantages, and development of tourism, endowed with many beautiful landscapes and landscapes and possibly unknown by many people. Only those who have ever discovered Ha Tinh tourism can realize that this is a tourist destination with great potential with many beautiful beaches stretching from Nghi Xuan to Ky Anh. Here are 6 beautiful beaches in Ha Tinh.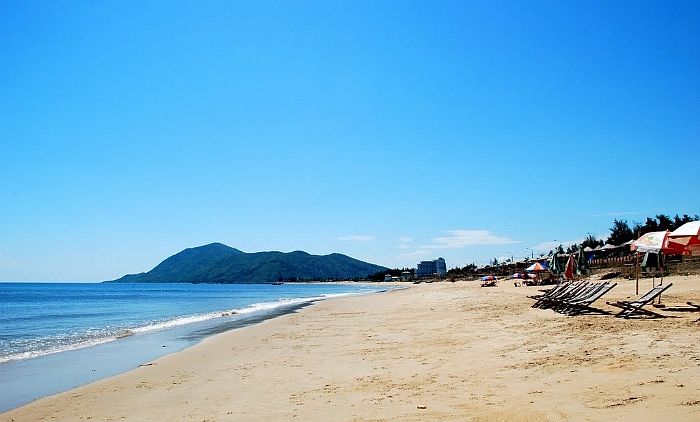 1. Thien Cam Sea
More than 20 km from Ha Tinh city to the Southeast according to Highway 1, Thien Cam beach (Thien Cam town – Cam Xuyen) is like jade with a legendary imprint on the memory region of the clear sea, white sand, Beautiful sunshine. Thien Cam Beach is like a bow shape stretching about 3km with beautiful natural scenery, is one of the many famous attractions of Ha Tinh beaches.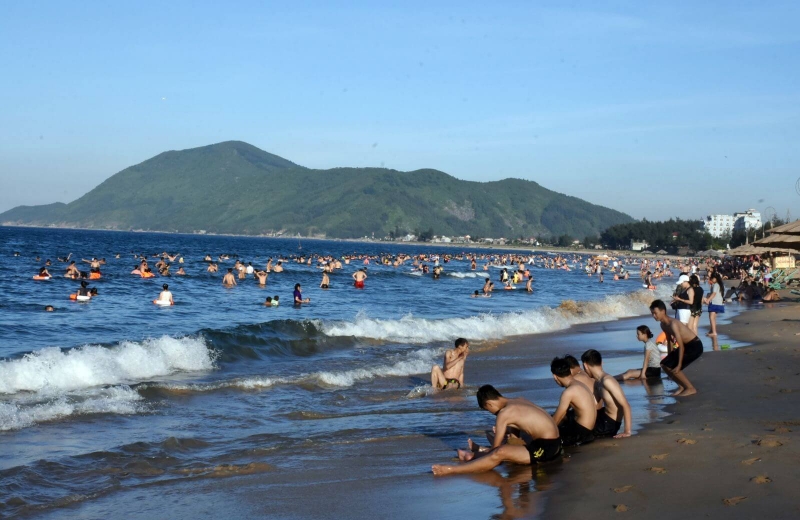 Thien Cam has 3 beaches with a length of nearly ten kilometers. Each beach is given its own beauty by nature, has a gentle coastline, clear blue water … If you go along the coast to the south, visitors will come to Cua Nhuong fishing village with lots of fresh seafood. . Thien Cam is an attractive destination, attracting tourists, because resorts, restaurants, hotels are comfortable but still retain its inherent pristine features. Come to Thien Cam beach to immerse yourself in the space, peaceful, wild and enjoy delicious seafood dishes here.
2. Thach Hai Sea
Thach Hai beach is about 10 km from Ha Tinh city. From the city center, just over 10 minutes by motorbike or car, visitors can come to this romantic beach to enjoy seafood specialties and the fresh pristine beauty of Thach Hai beach.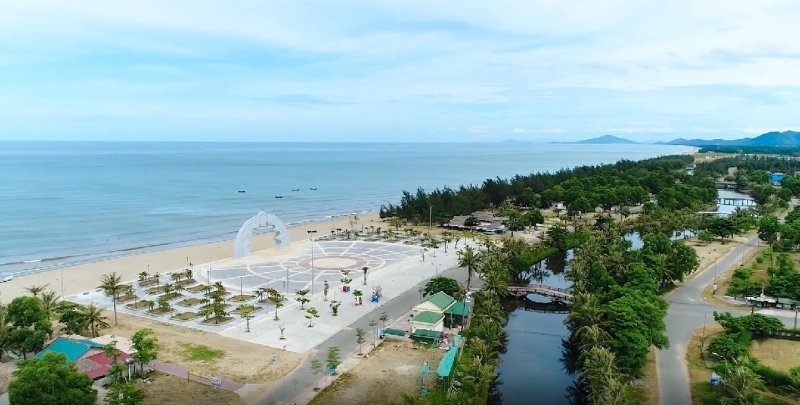 Coming to Thach Hai, visitors will see the flat beach, clear water, pristine white sand, the waves drifting in the sound of the green casuarina forest 60-70 m wide, running over 10 km long. . From the beach, visitors can walk along the beach, stroll in casuarina forest, or use specialized vehicles along the asphalt road to reach attractive tourist spots in the tourist area. Visitors to Thach Hai beach can swim, eat fish porridge, boiled squid with rice cakes every summer afternoon. If you want to stay overnight, you can enjoy the freshness of the night in large houses hidden under the immense casuarina forest.
3. Hoanh Son Sea
Hoanh Son Beach is located in Ky Son commune, Ky Anh district, 80 km south of Ha Tinh city, less than 5 km from Ngang pass, famous for its fine white sand, unspoiled scenery, very poetic. Hoanh Son beach is surrounded by mountains, so it is discreet and quiet; Clear, blue water. It inherits the climate and landscapes of both the sea and the mountains.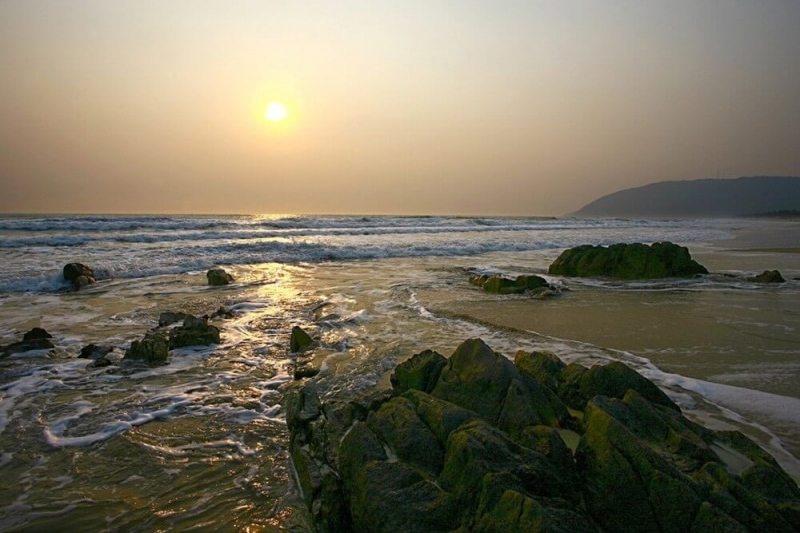 At the beach you can see three ranges of Hoanh Son – a mountain range running from the Truong Son strip – stretching out to the East Sea. Hoanh Son beach is small, narrow, cannot be the majestic tourist beaches in the central region such as Sam Son (Thanh Hoa), Cua Lo (Nghe An) … but very impressed by its majesty and wildness. of nature, the simplicity of human life. Hoanh Son Beach is a great place for tourists to swim, bask in the sun, and breathe the breeze in the afternoon. Going along the coast, there are rocks of different shapes that adorn the surrounding landscape.
4. Xuan Thanh Beach
Xuan Thanh beach is located in Nghi Xuan district, 14km southeast of Vinh city and 60km from Ha Tinh city. With wonderful scenery, Xuan Thanh Beach has white sand stretching for about 6km, embracing the fresh ocean waves, the white seashell beaches sparkling under the brilliant central sun, the roses curving by the coast. , It is the wilderness that creates a calm and peaceful space that tourists can comfortably enjoy without fear of being disturbed.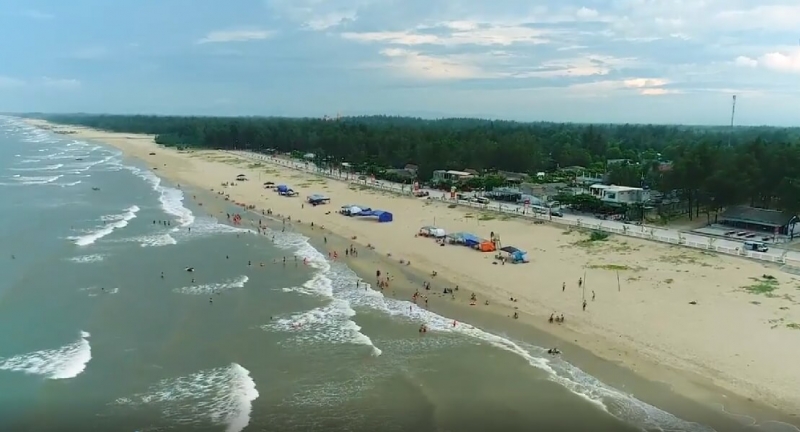 This beautiful Ha Tinh beach is a space especially favored for those who like tranquility, tranquility or need space for composing and writing articles. Here, visitors drop themselves, freely release their souls according to the waves. Furthermore, parallel to Xuan Thanh sea, there is also a freshwater creek of Duong My from Hong Linh mountain flowing to the length of the sea, with coconut trees illuminating day and night, giving the scenery here many wild and beautiful features. and should explore when traveling to Ha Tinh .
5. Ky Xuan Beach
Ky Xuan beach in Ky Xuan district, Ky Anh commune – Ha Tinh with a 13km long, bow-shaped coast facing the sea, there are 3 mountains: Golden Mountain, Elephant Mountain and Son Tinh Mountain, overlooking En island. Misty in the mist, clouds rising to 3 mountains create a perfect and dreamy picture.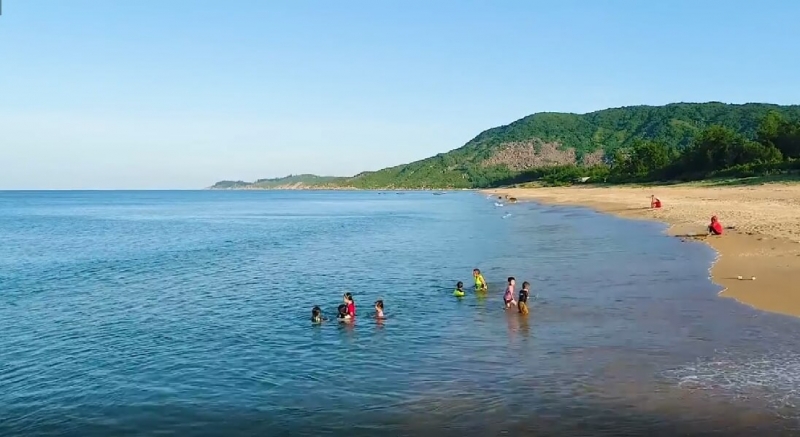 This beautiful Ha Tinh beach is a place still remains untouched beauty, the sea is clear, the sea is clear, the sand is white and smooth, with rocks. A few tens of meters from the water's edge are rows of casuarina, lush green Melaleuca forest, creating a charming landscape … In addition to the wild beauty, Ky Xuan beach is also known for its specialties but few seas. Which are bestowed by nature such as: Cu Ky, Cam, lobster …
Photo:Internet
TAG: