This is the most beautiful Lang Son tourism time not everyone knows!
To have a complete Lang Son tour, determining natural conditions and weather before going is very necessary. So you know what is the most beautiful time to travel to Lang Son yet? Along refer to the article below.
How is the weather characteristic in Lang Son?   
When should I travel to Lang Son ? Lang Son is characterized by a temperate monsoon climate, with the annual average temperature fluctuating around 21.5 degrees Celsius. The average annual rainfall ranges from 1200mm to 1600mm, and snow occurs in winter. The climate in Lang Son is divided into four distinct seasons: 

Spring (lasts from March to May)
Spring in Lang Son is characterized by floating clouds, when standing on top of Mau Son, you will admire the magical space. At this time, many mountainous areas in Lang Son have wild peach blossoms blooming like warm spring leopards. Spring in Lang Son attracts tourists with beautiful scenery, pleasant climate and many special festivals. Spring is also identified as the most beautiful time to travel to Lang Son .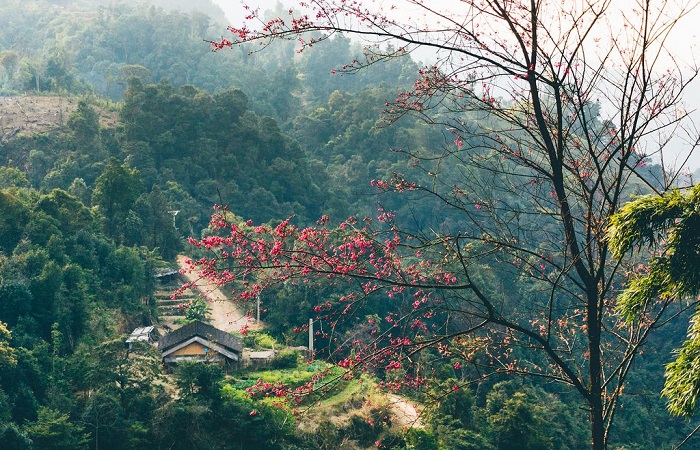 Lang Son tourism in spring cherry blossoms

Summer (June to August)
In summer, the temperature in Lang Son is quite high, ranging from 27 – 35 degrees C, with peak months up to 38 – 40 degrees C. There are months with heavy rainfall, the rains usually do not last long. This is also the peak tourist season in Lang Son, the number of tourists with high demand for sightseeing makes the service price increase significantly. This is also the famous Chi Lang nautical harvest season in Lang Son, you will be overwhelmed by the large scale gardens and enjoy this specialty right at the garden.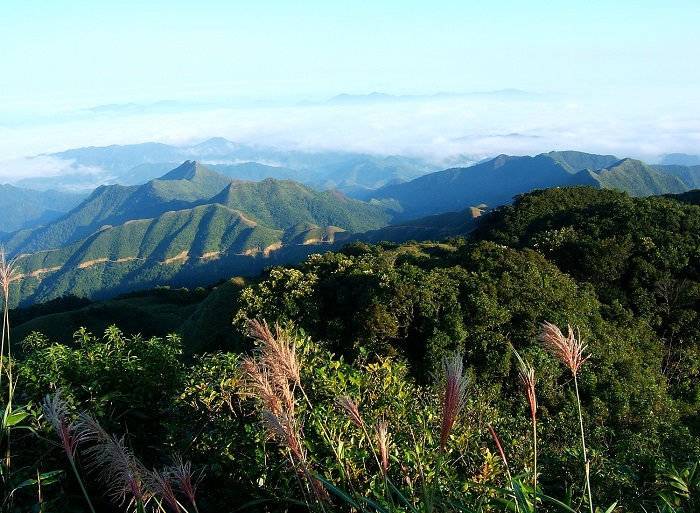 Beautiful summer scene in Lang Son

Autumn (September to November)
Autumn is also considered the most beautiful time to travel to Lang Son , with a pleasant and cool temperature. This is the time when the pink season in Lang Son is ripe all over the sky, this fruit is harvested in the late September and early October. for the trip to Lang. In particular, when traveling to Lang Son in the summer, you will admire the golden rice season in the beautiful field to live virtual.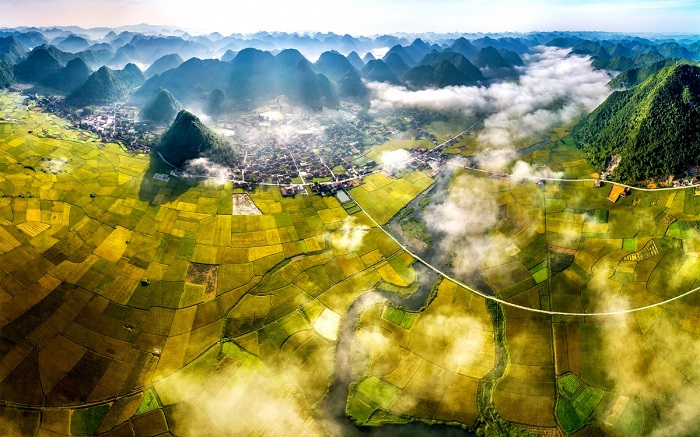 The view of Bac Son valley is beautiful in autumn

Winter (December to February next year)
At this time, the temperature in Lang Son is low, sometimes it snowfalls 2 or 3 times a month, so the number of tourists is also sparse. And for those who want to once see the snow, winter is the very ideal time. To admire the most beautiful snowfall, you should travel to Lang Son between January and February. Mau Son Peak is the most popular destination for tourists in Lang Son, all year round. [/b]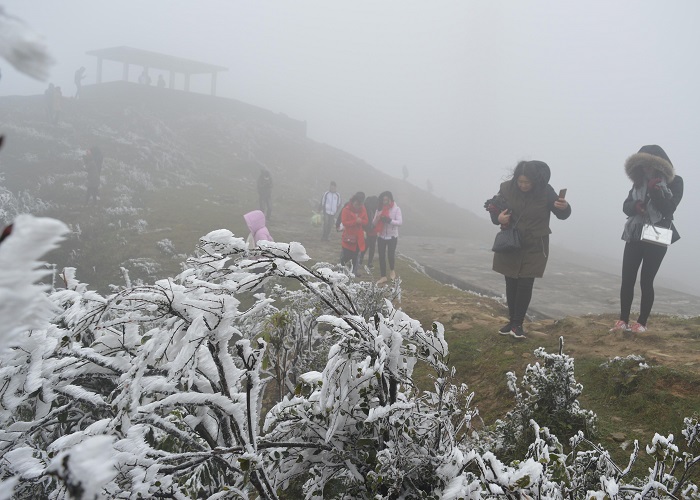 Winter in Lang Son with white snow. Photo: vietnamplus

The most beautiful time to travel to Lang Son
You can travel to Lang Son at any time of the year is beautiful, each season has its own characteristics. If you like a pleasant cool climate and beautiful views you can go in spring. To admire the golden season in Bac Son, August – September is the best or watch the snow fall in winter. If you want to join the festival, you should go to Lang Son around January Lunar Calendar with: Ky Lua firecrackers festival, Tam Thanh pagoda festival … Depending on your own preferences, you should arrange for yourself a suitable time. most to discover the beauty of Lang.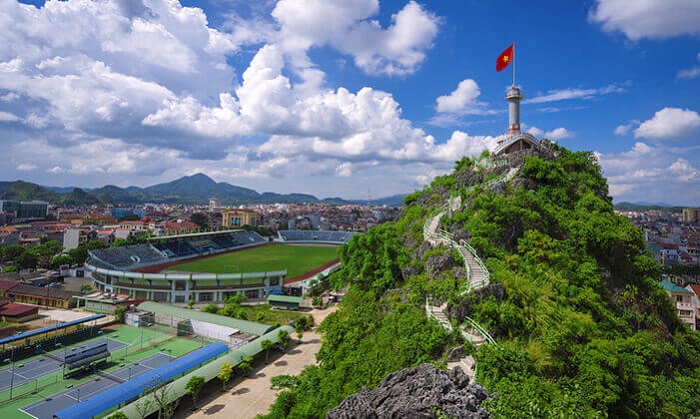 Lang Son tourism is beautiful every season

Most importantly, you should check the weather forecast about 2-3 days before going to plan the right trip. Coming to Lang, you will discover many famous places such as: 
– Mau Son: [b]Peak Mau Son is located at an altitude of 1,500m, about 30km east of the city center. This is a famous place for snowing hunting, if you are lucky, you will be able to admire the white snow all over the mountain and live virtual. Mau Son Peak attracts tourists with fresh air, wild beauty typical of the mountains and forests of the Northeast.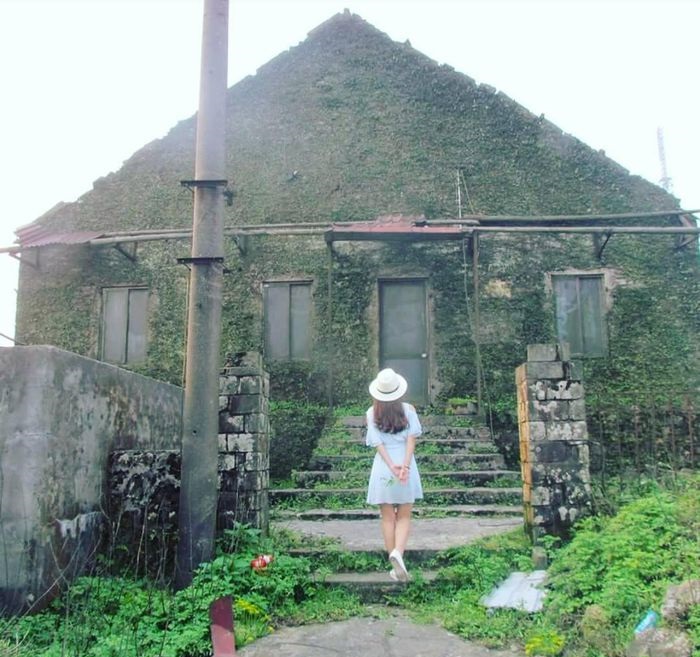 Check-in at Mau Son top. Photo: emdep

– Tam Thanh Pagoda – Cave: Located in the center of Lang Son city, it is a famous tourist destination attracting tourists. Admiring Tam Thanh cave, you will witness the unique stalactites and learn about the typical cultural relics here. 
– To Thi Mountain: This famous tourist destination in Lang Son is located in the Tam Thanh scenic complex. Visiting this famous destination, you will learn the story of To Thi's faithful love and the religious customs of the people here.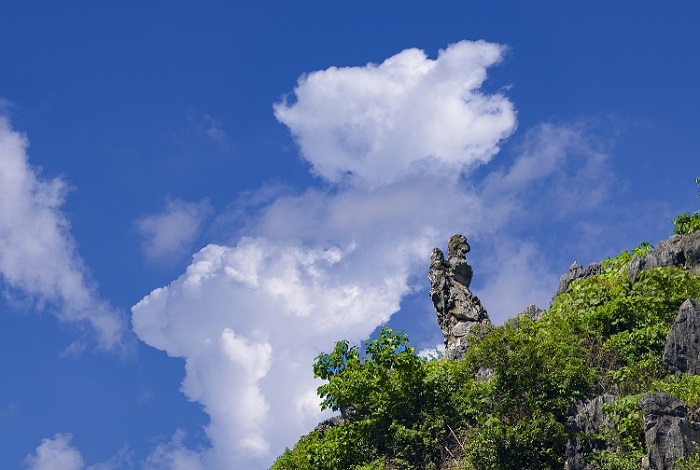 To Thi mountain in Lang Son is associated with a famous legend

– Chi Lang Arabian : This is a place to keep traces of the nation's heroic war, impressive with a massive scale. It is a great shortcoming if having the opportunity to visit Lang Son and forget not to visit Arab Chi Lang. 
– Nha Mac Citadel: The next stop when coming to Lang Son must include Nha Mac Citadel located in the city center area. This is an architectural work from feudal times, with unique architectural walls located on the majestic mountains.

These are advice on the best time to travel to Lang Son , hoping to help you choose a suitable time to explore the beautiful scenery of Lang and have a meaningful trip. 
Photo: Internet
TAG: