List of 17 very nice homestays Cao Bang for you to freely check-in
With an open and airy space and a tranquil mountain view, the Cao Bang homestay will definitely be a favorite choice for connoisseurs of travel.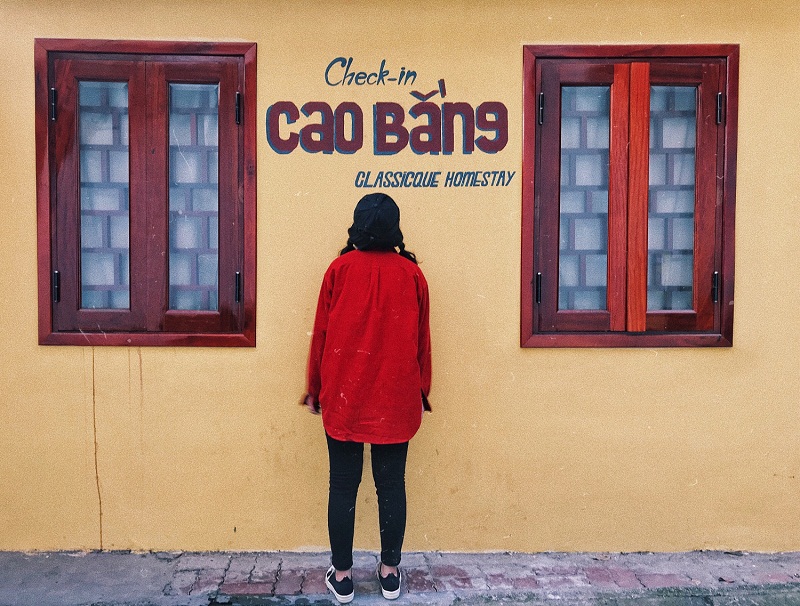 With your upcoming Cao Bang trip, have you selected a suitable resort for yourself? Instead of staying in the hotel in Cao Bang with closed space and not much special, you can choose an open space and closer at the beautiful and lovely homestay. Pocket some of the following homestay addresses in Cao Bang!
Primrose Homestay Cao Bang
Address : No. 18, Hong Viet street, Hop Giang commune, Cao Bang province.
Price range : More than 200k / night.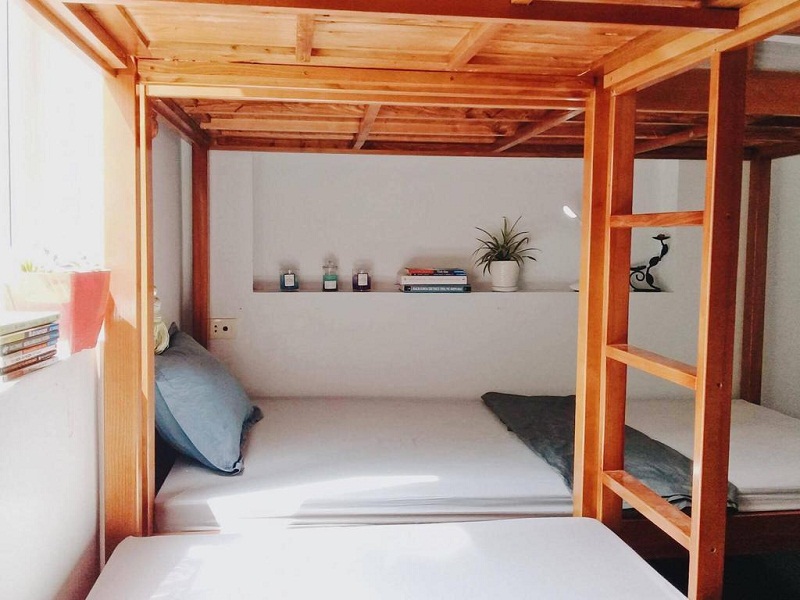 As one of the beautiful and spacious homestays chosen by many tourists for their trip when coming to Cao Bang, it owns a characteristic open space and on the rooftop of the homestay there is a small yard with many flowers.
Facilities at the homestay : Do not think that homestay is not a lot of comfort, because coming to Primrose Homestay Cao Bang, you can enjoy the necessary services including rooms with oven and also The microwave and stovetop are for travelers who want to cook their own or sip a delicious and cozy meal at home.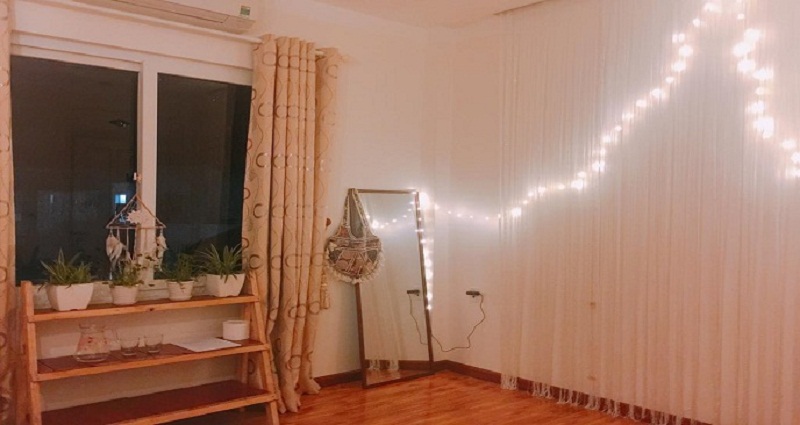 In addition, the homestay also has enough space for visitors to organize small bbq barbecues, regular cleaning services and provide food and drinks requested by guests in the room.
Especially Cao Bang homestay at Primrose Homestay Cao Bang also gives you a much better resort experience than the price and is well reviewed by many tourists on travel blogs.
Sa's home – Homestay in Cao Bang is suitable for group trips
Address : No. 68, Ly Tu Trong Street, Cao Bang Province
The price ranges from : 300k – more than 800k, depending on the type of room.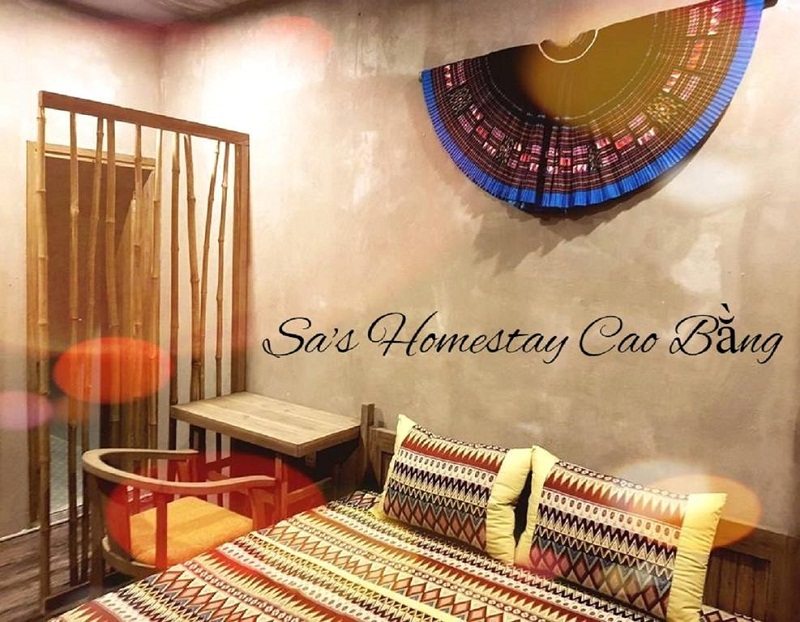 Facilities at Sa's home : As one of the Cao Bang homestays near the center, very convenient for moving, the rooms have beautiful views to help you easily see the beautiful panorama of the city. Some rooms have a terrace and balcony for a breath of fresh air.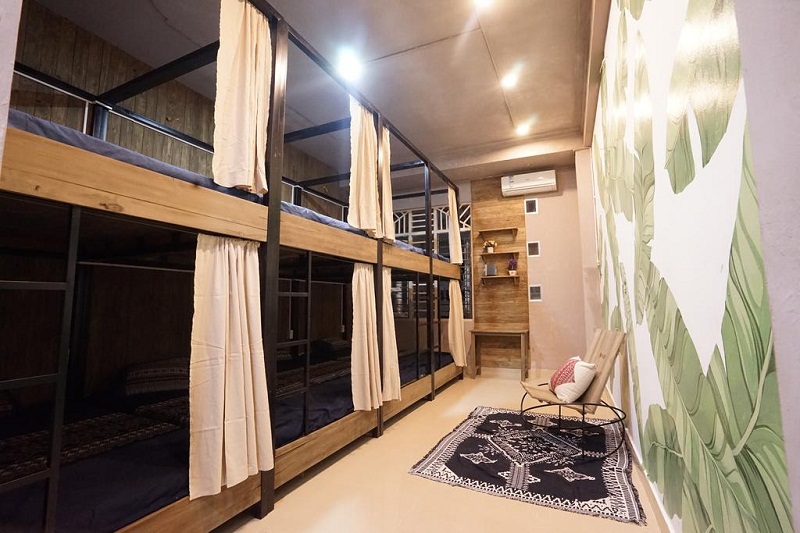 Why say Sa's home is suitable for group trips? Because mainly the rooms here are designed in the form of dorm rooms with many bunk beds that are warmly decorated, suitable for friends meeting trips. Rooms are air-conditioned and high-speed wifi with satellite TV, deluxe and superior rooms are beautifully designed with spacious and beautiful decoration, more suitable for couples.
The rooms are decorated with signature brocade fabrics, marble bathrooms and comfortable bathtubs.
Super nice check-in location at Classique homestay
Address : 118, Hien Giang Street, Cao Bang.
Reference price in the range : 276k / night.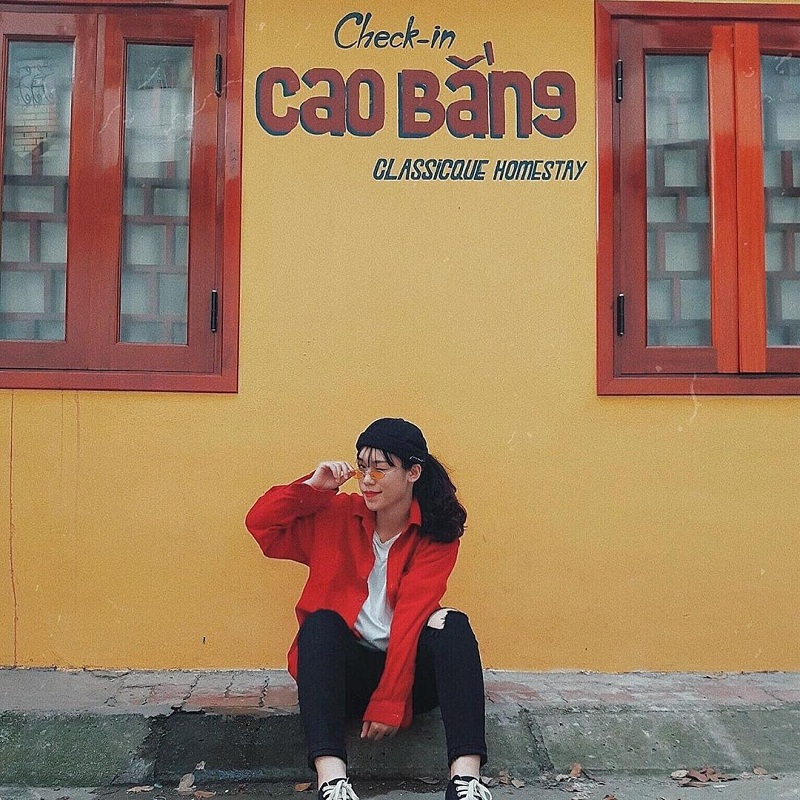 Facilities at Classique homestay : For those who want to find a comfortable resort combined with a beautiful check-in space, you should definitely choose a Classique homestay. At Classique homestay Cao Bang, you can take advantage of every corner of the house to check in magic pictures.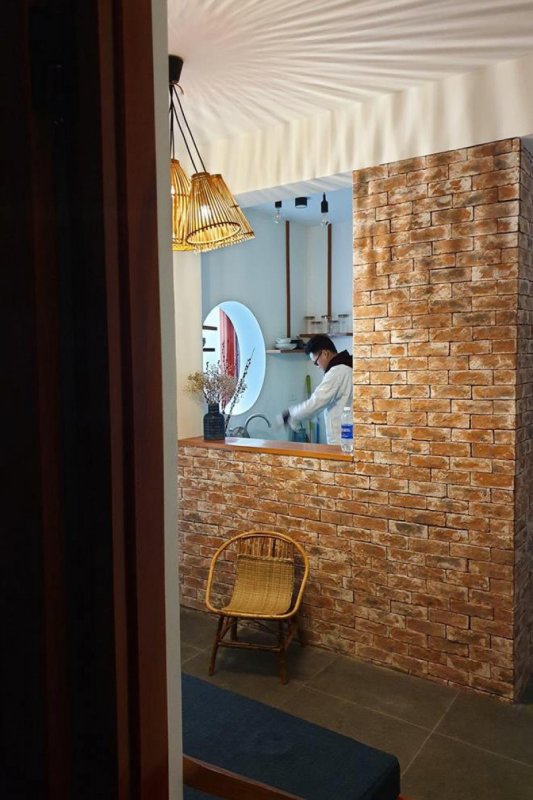 The feature of the homestay is that there is a small garden so you can take advantage of it to breathe fresh space. In addition, at the homestay there are many rooms with a seating area and courtyard, very convenient to admire and enjoy the space of the high mountains.
In addition to air conditioning, each room also has a convenient and modern heating system, homestay Cao Bang Classique homestay is also located quite close to the center with the Green market and the city center or stilt houses cafe and Hue noodle restaurant should make it easier to move.
Homestay near the center at Cao Bang Eco Homestay
Address : 3/10 Street 24, Hamlet 23, Song Bang, Cao Bang Province.
Price range : 230k / night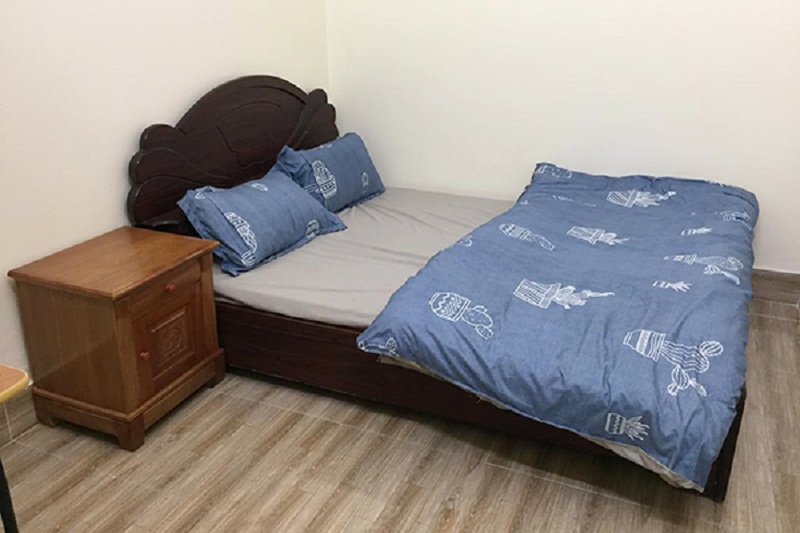 Comfortable services at Cao Bang Eco homestay : Called a homestay, but it offers a cozy and comfortable space because it is a people's home. All rooms at the homestay have air conditioning, air conditioning, refrigerator, kettle, bathroom with cold water. A special feature is that the homestay owner is very psychological when there is free bicycle rental service and also motorbike and car rental. So if you want to visit and admire the beautiful scenery you can take advantage of this service.
At homestay there are many types of rooms including single rooms, double rooms and dormitory rooms suitable for couples or groups of friends.
Rustic stilt house space at Mr.Kim's homestay
Address : Tower side, Quoc Dan, Quang Uyen, Cao Bang.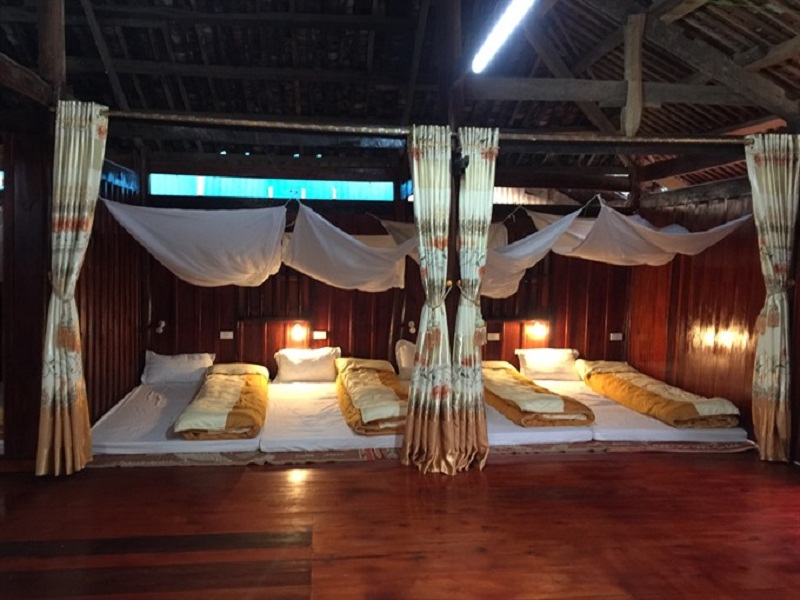 Reference price : About 400k / night (room price includes taxes and fees).
A quality homestay space Cao Bang can mention Mr.Kim's homestay. A special feature is that the whole homestay is designed in the shape of a very airy wooden floor, if you want to enjoy the beautiful space and breathe fresh air, you can choose here!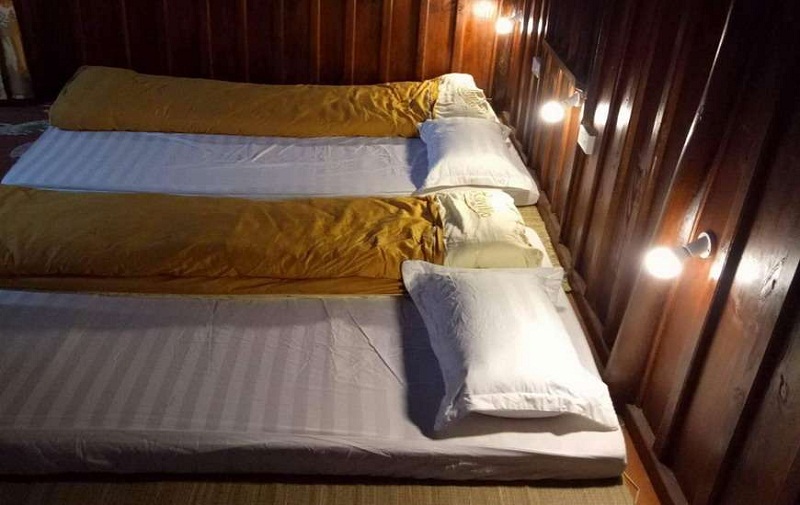 Utilities at Mr.Kim's homestay : Unlike other Cao Bang homestay, this place has no air conditioning in the room but in return with a cool stilted house space, the rest is relatively comfortable. All rooms at Mr.Kim's homestay have a terrace with chairs with panoramic views of the surrounding mountains.
A special feature is that the culinary campus of the homestay serves both Asian and European dishes for visitors if they need to eat. The service staff at the homestay are very enthusiastic in advising tourists, in addition, there is a motorbike rental service for visitors to easily move and explore the beautiful scenery.
Yen Nhi Ban Gioc homestay
Address : Ngom Ngao, Dam Thuy, Chongqing, Cao Bang.
Reference price in the range : 300k / night (additional charges may apply).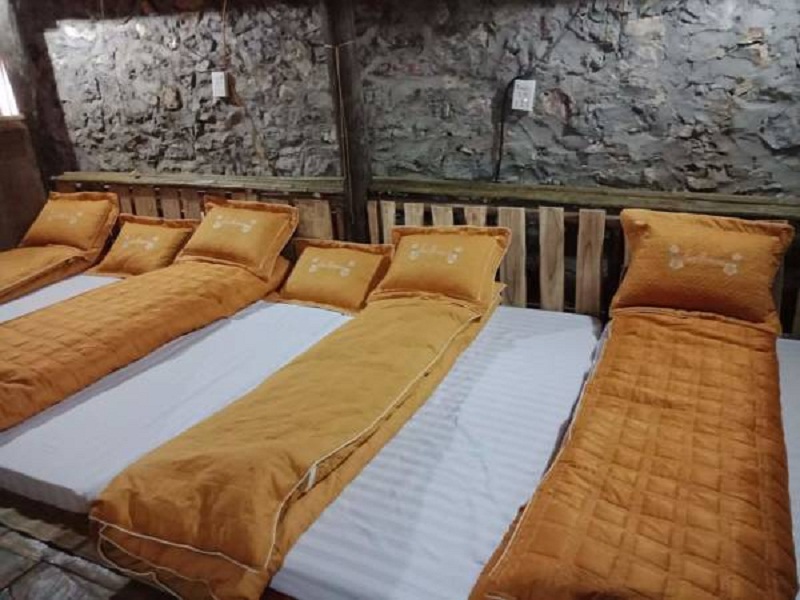 Homestay Cao Bang located on Ban Gioc is a suitable choice for those who want to enjoy the quiet space and landscape in the high mountains. In it, you will experience the feeling of being at home with the experiences of customs of the Cao Bang people such as making Cooc Curcup by the indigenous people, the super-convenient location to go to Ban Gioc and Nguom Ngao cave. Especially next to the homestay there is a beautiful small stream that can bathe and relax.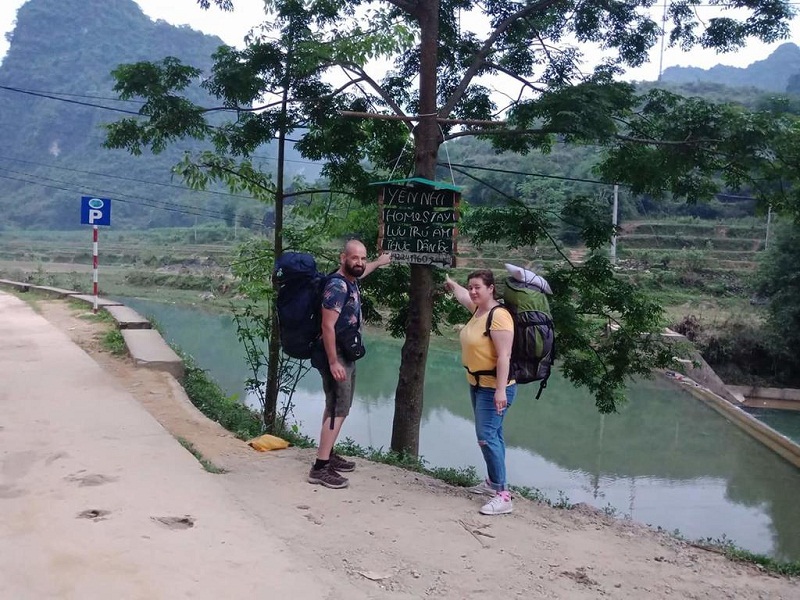 Facilities at Yen Nhi homestay : All rooms at the homestay have mountain views, the spacious terraces at the homestay area support outdoor bbq kitchens. Homestay is quite convenient to move to tourist destinations such as Nguom Ngao cave, Dam Thuy market or Gioc river. In addition, at the homestay there are also interesting activities for visitors such as hiking or fishing off-site or walking tours and enjoying themed dinners.
The homestay has a shared bathroom with natural mineral water that is healthy and suitable for guests wishing to relax.
Luong Son homestay
Address : Hamlet 10, Gia Cung, Ngoc Xuan, Cao Bang.
Price range : 345k / night.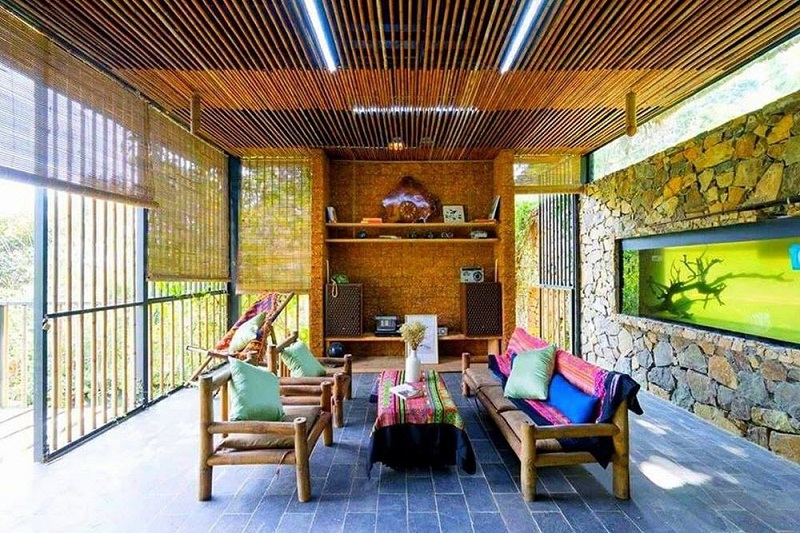 Enjoy the airy Cao Bang homestay space surrounded by beautiful canola fields and high mountain ranges with immense green slopes with poetic beauty, the balconies of the rooms can overlook the beautiful view. river
Comfortable services at Luong Son homestay : At the homestay there is a bicycle rental service so that visitors can roam the surroundings, the rooms are all equipped with necessary personal items with the shower. and a comfortable bath.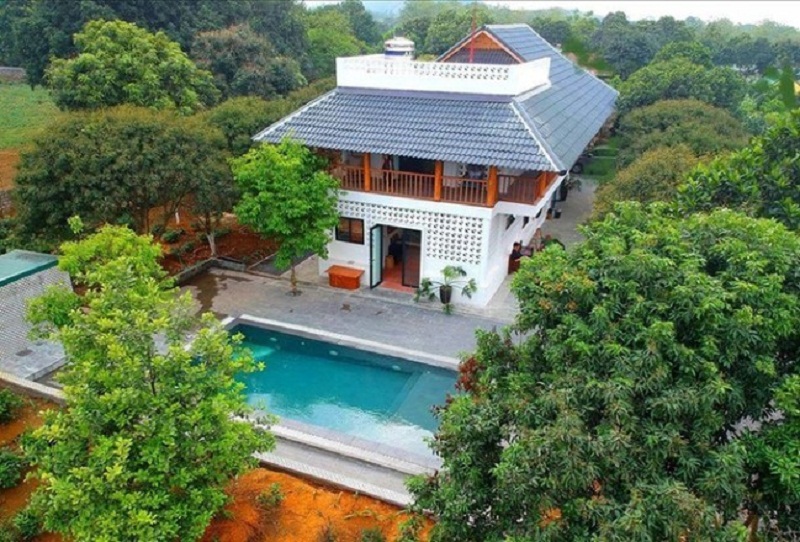 At homestay, there are many types of accommodation including queen-size bed rooms overlooking the garden, double rooms for groups of 4 or dorm rooms.
Around the homestay with a convenient location including cafe pond, supermarket, market and Bang Giang river, if going on bonus days the price of a homestay stay is quite preferential, the staff at the homestay are enthusiastic and attentive. will satisfy visitors.
Some notes when choosing a homestay Cao Bang
There are a few tips in choosing the form of homestay that we want to share with you, will certainly be quite useful information for the upcoming trip.
+ You can prioritize the selection of homestays located near the center or tourist destinations, it will be much easier to combine moving.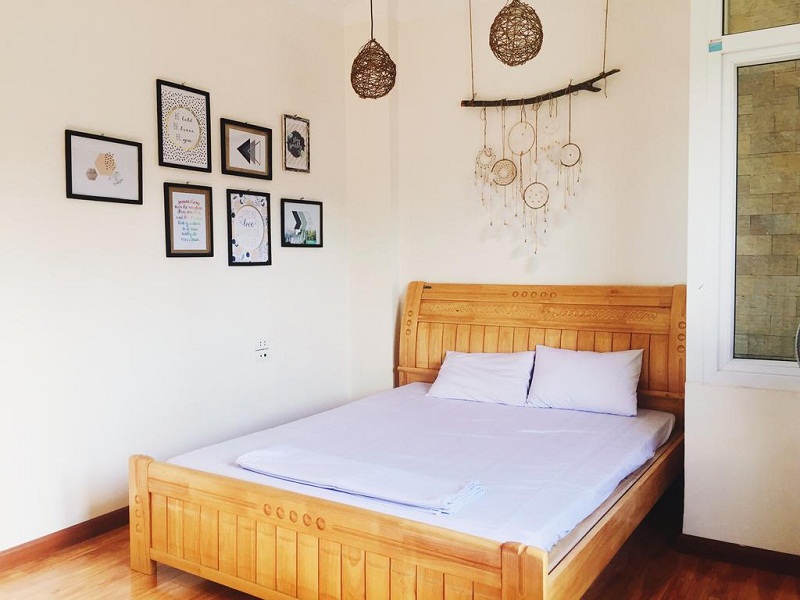 + Refer to the homestay with motorbike or bicycle rental, especially the homestay near the village with free bicycle rental services, every afternoon walking around the scenery is really a great experience. that you should not ignore.
+ You can book in advance at the homestay booking pages, but there is a tip that should be booked in advance, if the check-in date is far away, you can cancel for free in case if you want to change.
With the common advantage of the Cao Bang homestay that possesses comfort and beautiful view, you will surely have a very enjoyable stay when coming to this place.
Photo: Internet
TAG: