Overwhelmed by the beauty as the foreground of the River Nho Que Ha Giang rice flower season
The rice flower season in Ha Giang is surprisingly beautiful on the towering slopes, the Nho Que river also becomes poetic.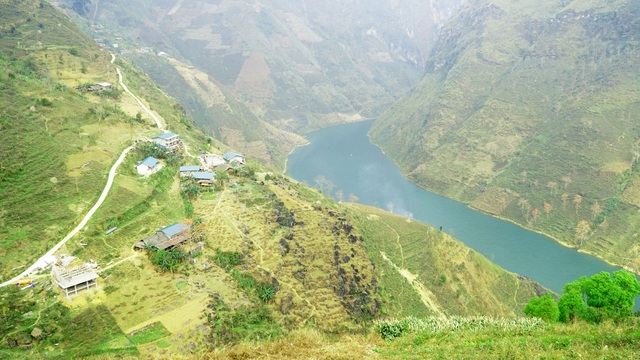 Looking down from above, the Nho Que River meanders through the mountains. Together with the dangerous Ma Pi Leng, the river has become a legend, entered poetry and is one of the symbols of Ha Giang. Que grapes are one of the most beautiful rivers in the rocky region of Ha Giang.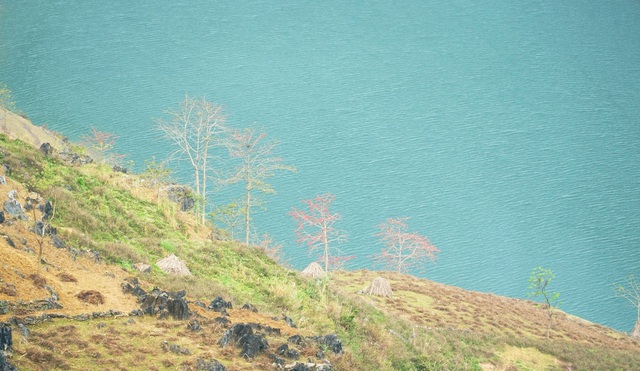 More specifically, this season with the red color of rice flowers, the river becomes even more romantic.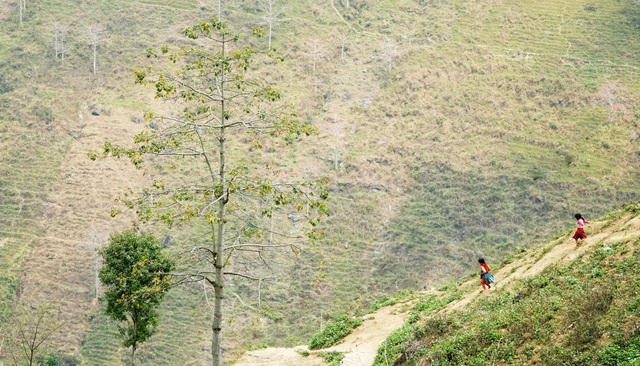 On the hillsides next to the Nho Que River, upland children were running and jumping under the rice stumps.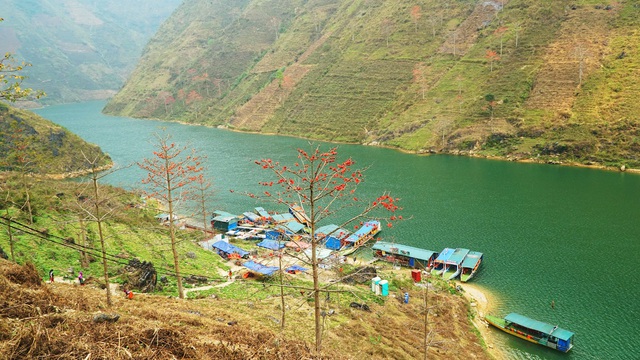 Originating from the mountains of Nghem Son (Yunnan, China) 1,800m high, the Nho Que river flows in the northwest-southeast direction, through the rugged wild mountains and flows into Lung Cu commune (Dong Van, Ha Giang). to enter our country. The river continues downstream through Tu San gorge, along with Ma Pi Leng, when reaching Meo Vac, it splits into 2 branches and flows into Cao Bang territory, finally merging into Gam river at Na Mat junction.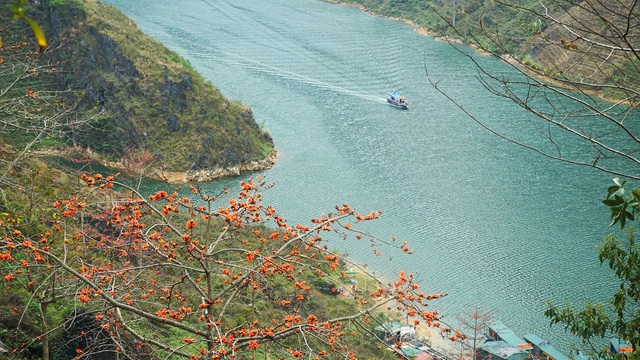 Most of the time of the year, Nho Que River water has a beautiful emerald green color, light up between the cold gray rocky foothills, next to the deep blue patches in the majestic space of the jungle, mountain rocks and clouds. .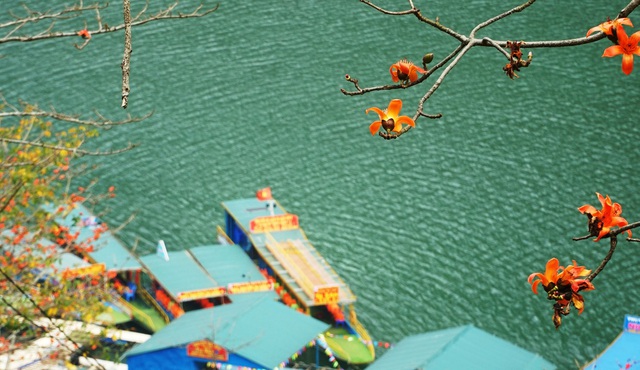 Every year, every March of the lunar calendar, the red color of rice flowers on both sides of the Nho Que river bank. Under the clear blue water, the bright red color of the Gao flower creates a very beautiful natural picture.
The rice stalk is tall and straight, leaves fall in winter and flowers five petals in late spring before young leaves.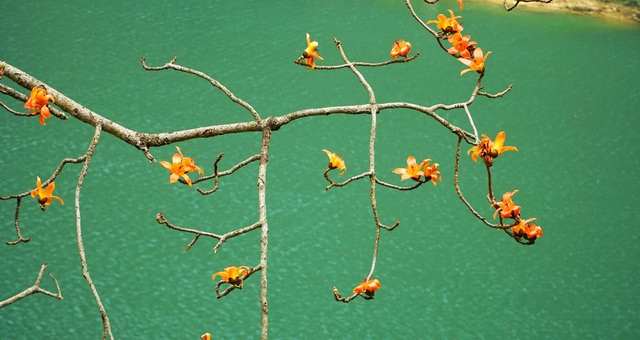 The rice flowers were like a fire that lit the river.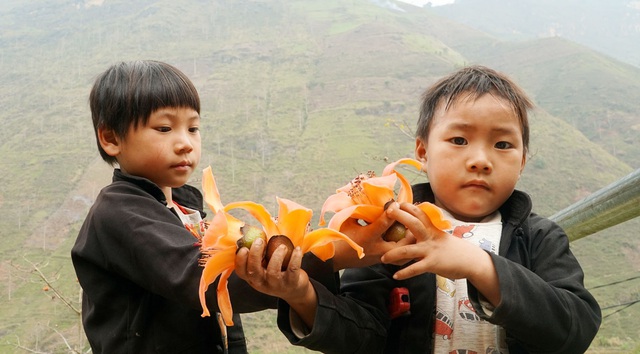 The children enjoyed picking up rice flowers and feeding the animals.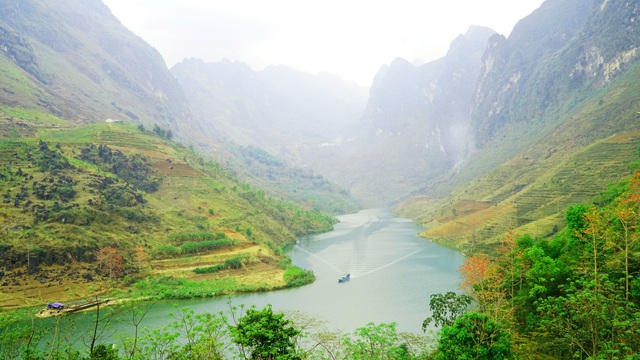 Under the trees, the boats glide gently day after day to visit the majestic landscape.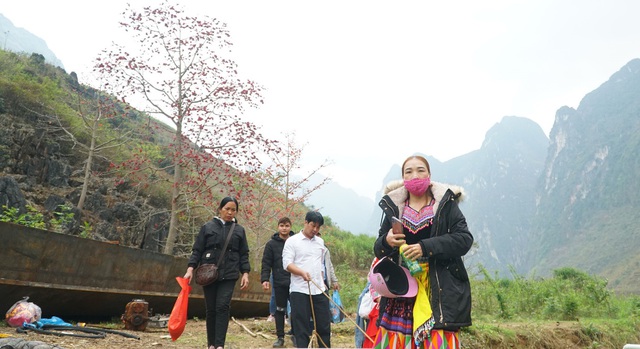 In this season, the Nho Que river welcomes many tourists.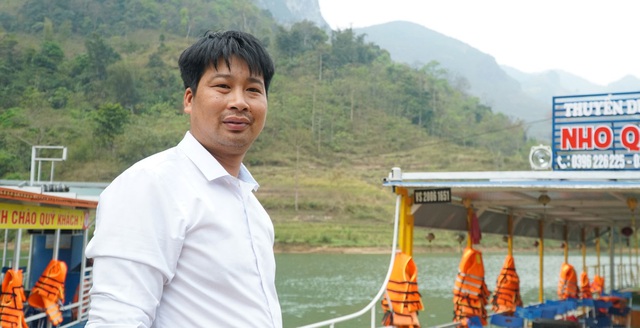 Mr. Tam (tourist boat driver) said: "This season there are rice flowers running along the banks of the river, making tourists excited. The rice flowers only bloom around March, so the number of tourists coming here is very much. At this time, we often have to strengthen to serve, sometimes from early morning to late evening, we can go home to eat. "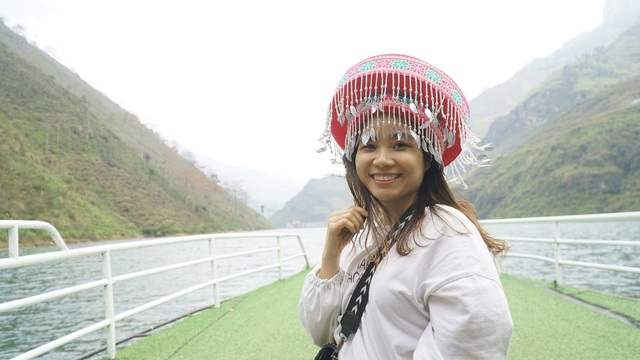 For the first time coming to Ha Giang, Ms. Bui My Linh (tourist) said: "I was very surprised by the scenery and people of Ha Giang, especially in the Nho Que river, at this time rice flowers were red. The two sides make the river more and more romantic, I will definitely come back here again ".
Follow Dan trí
TAG: