Vung Tau beach is crowded on the 5th day of Tet
On the morning of February 16, the beaches and tourist spots in Vung Tau are quite crowded with tourists and local people going to the beach, sightseeing, taking pictures.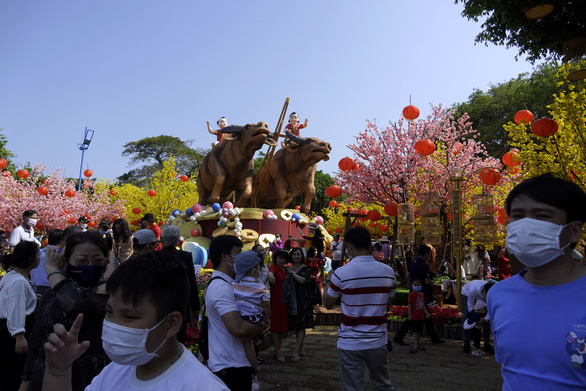 People wear masks in Bai Tien Park February 16 morning – Photo: DONG HA
As noted by Tuoi Tre Online on the morning of February 16 (the 5th day of the Tan Suu Tet 2021), at Bai Front Park, Vung Tau City, there are quite a few tourists and local people coming here to " check-in ". . 
At the entrance to the park, the authorities have posted warning signs about the spread of the COVID-19 pandemic, as well as recommending to wear masks and sanctions according to regulations. At this park, the government also arranges antibacterial hand washing and there are quite a few police and people on duty to remind everyone to wear masks.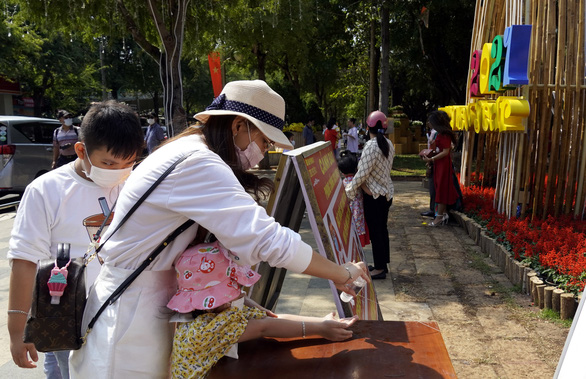 A family wash their hands to disinfect their children at the entrance to Bai Truoc Park – Photo: DONG HA
Vung Tau's cafes and dining spots are also quite crowded. The coastal road from Front Beach to Bai Sau is quite long. Tourist attractions such as the statue of Christ, the Hill of Pigs have many young people come to "check in" and enjoy the scenery. 
On the morning of February 16, the tide was low, so the road to Hon Ba Temple emerged, creating conditions for many people to come here to worship and admire.
Line of people to Hon Ba temple on February 16 morning – Video: Da
Meanwhile, at Bai Sau, tourists bathing in the sea is not as packed as the Tet holidays in previous years. The beaches are long but still quite empty. Pham Khac To, director of Vung Tau Tourist Area Management Board, said that the number of tourists coming to Vung Tau this year is only about 70% compared to every year.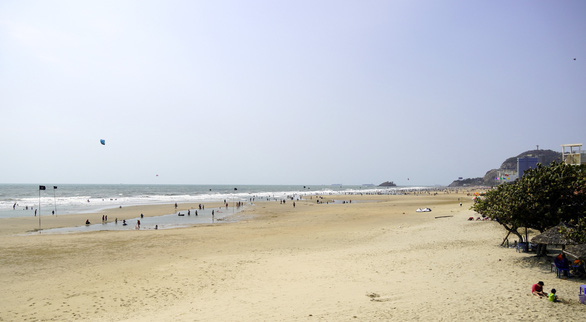 A deserted beach for tourists in the morning of February 16 – Photo: DONG HA
During Tet this year, every day this coastal city only "lai rai" welcomes a few tens of thousands of people, of which on February 16, is expected to be the largest with only about 40,000 visitors. To ensure COVID-19 epidemic prevention, the committee and other forces of the city sent speakers to walk along the beach to urge people to wear masks, to keep distance.
As of February 16, in Ba Ria – Vung Tau there was no case of COVID-19 infection in the community.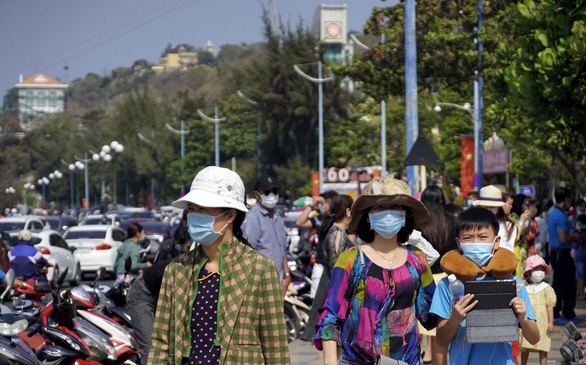 People wear masks on the sidewalk of Quang Trung street on the morning of February 16 – Photo: DONG HA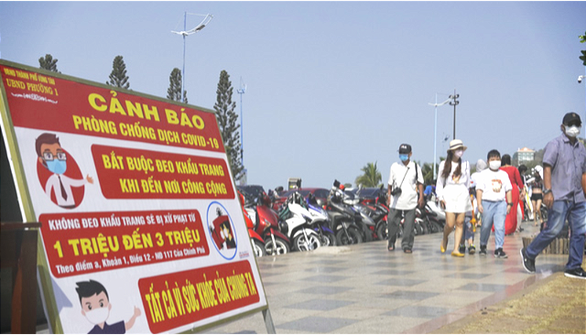 Warning signs and fine levels are placed at the entrance to Bai Truoc Park – Photo: DONG HA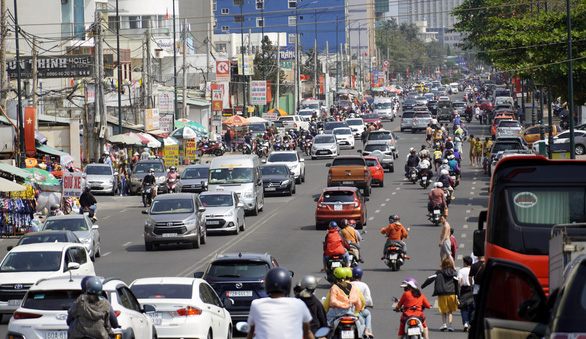 Traffic flow on Thuy Van Street, Vung Tau on February 16 morning – Photo: DONG HA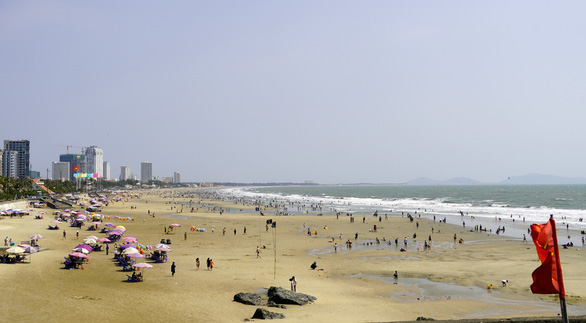 The panorama of Back Beach, Vung Tau, February 16 – Photo: DONG HA
Tuoi Tre Online
TAG: