Three Hanoi style cafes between Saigon, just one word: Maze!
If you are Hanoi or were born somewhere in the North, while living in Saigon, you can visit three restaurants: Ngach 160 Coffee, Coffee 81, and Little Hanoi to escape the noisy town.
1. Ngach 160
Located modestly in the alley of Bui Dinh Tuy, Binh Thanh District, 160 Ngach is a cafe with bold old Hanoi space. "80% of the space in the restaurant reproduces architectural features of my family's house in the capital in the 1980s. We collect more old items to bring nostalgia and serenity of Hanoi to Saigon. rate ", the owner shared.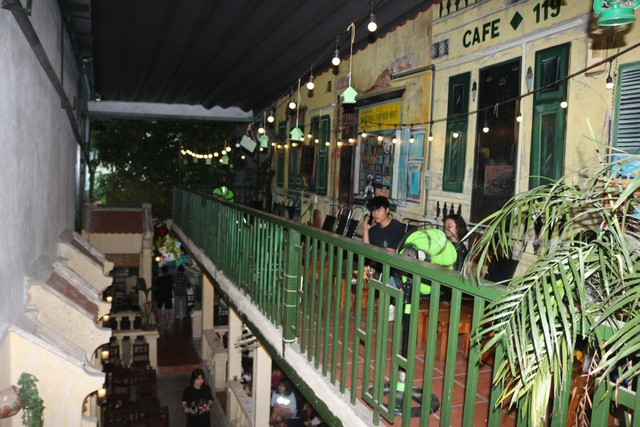 Photo: Thanh Thu.
Crocodile pots and pickled forest apricots are displayed in the corner of the house. The owner said that all were imported from the northern provinces, especially the plum jars soaked for 8 years to get the typical delicious taste of Hanoi. 
With a campus of 100 m2, the shop is designed into corners, small courtyards to create a feeling of closeness and familiarity like at home with visitors. The green space in the shop is planted with species of northern characteristics such as crocodile, milk flower, sesame bud, and ornamental banana. Drinks are priced from 25,000 to 55,000 VND. The shop is open from 6:30 am to 10 pm daily.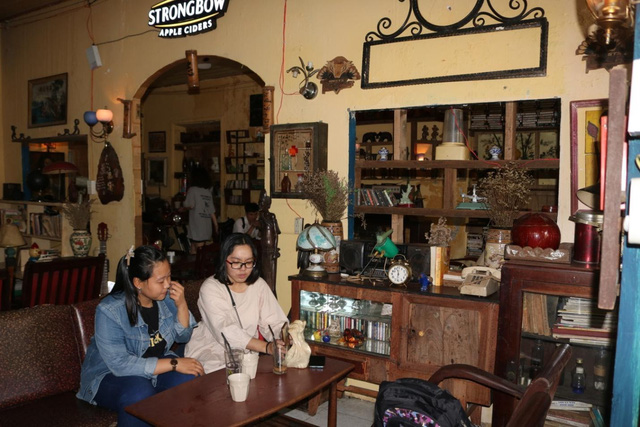 Photo: Thanh Thu.
2. Coffee 81
Prominent on Nguyen Huu Cau street, District 1, Coffee shop 81 is decorated with once familiar items, impressing passersby from the door itself, the signboard with old fonts. 
All items are collected by the owner and "scoured" all over the city. You will come across an old television, a silver typewriter or a gauze-manger (a food cabinet called by the French name Garde a manger) full of preparation supplies.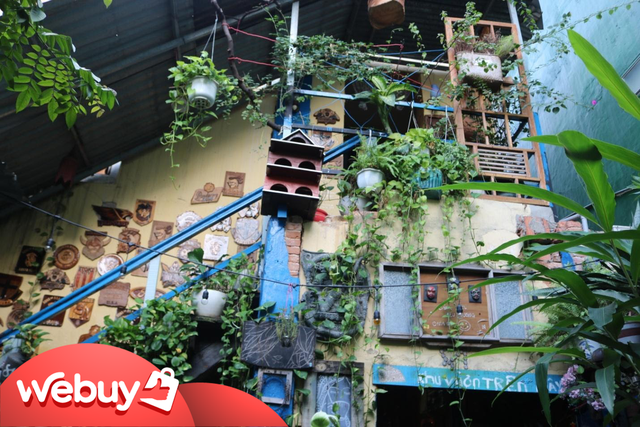 The shop is an old house decorated with many ancient items collected by the owner, an architect himself, that will bring guests memories of childhood. Since he is from the North, perhaps visitors to the restaurant will think there is a Hanoi somewhere in the bustling Saigon. Drink prices from 40,000 to 55,000 VND. The shop is open from 7am to 10:30 pm every day.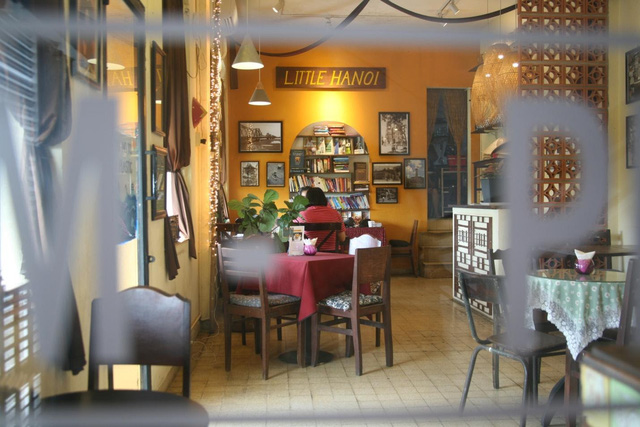 Photo: Phuong Nhung.
3. Little Hanoi
Located in a small alley on Yersin Street, Western Quarter District 1, "Little Hanoi" is the enthusiasm of the constant creativity of owner Le Phuong Nhung. Nhung was born in 1983 and started a career in 2014. Although living for a long time in Saigon, her nostalgia for Hanoi never subsided.
The owner is a person who loves antiques. She personally designed all the details in the shop through memories of Hanoi. Most visitors to the restaurant are impressed with the words: "Say no to Plastic" (say no to plastic waste). Ms. Nhung said she wanted to help guests raise their awareness of environmental protection by not selling plastic bags or plastic containers for food and drinks.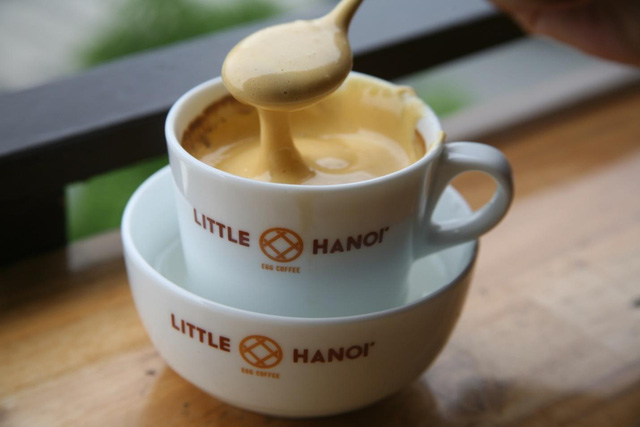 Photo: Phuong Nhung
Drinks in Little Hanoi are priced from 20,000 to 60,000 VND. The main dish is egg coffee, priced at 40,000 VND. Food prices from 110,000 to 140,000 VND. There are also free cookies. The shop is open from 8am to 10pm every day. 
Doanh nghiep va Tiếp thị
TAG: