Communal house in Central Highlands' treasure trove of childhood memories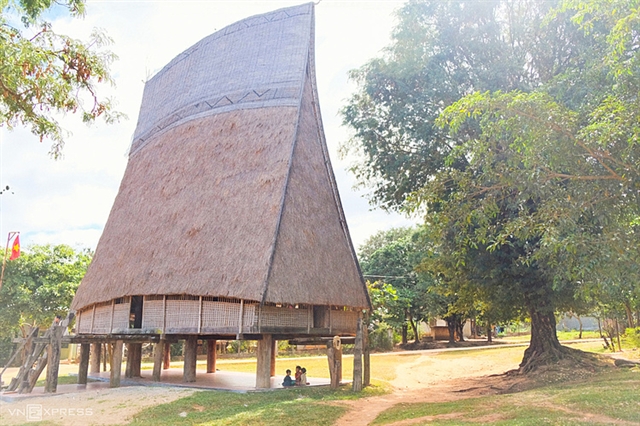 Kon Jo Dri is one of the oldest and largest communal houses in the Central Highlands. Photo vnexpress.net
HCM CITY — As one of the oldest and largest communal houses in the Central Highlands, Kon Jo Dri is part of the memories of many local village children.
Kon Jo Dri is a small village on the banks of Dak Bla River in Dak Ro Wa Commune of Kon Tum Town, home to the Ba Na ethnic minority.
The local communal house of the same name was built in 1977.
Considered the largest in the region with a height of 16m and width of 12m, it serves festivals, gatherings, New Year parties, cultural exchanges and traditional gong performances.
From the centre of Kon Tum, visitors have to pass over famous Kon Klor, the longest and most beautiful suspension bridge in the Central Highlands crossing Dak Bla River, to reach the small village of Kon Jo Dri. Kon K'Tu ancient village, about 2km from Kon Jo Dri, is another local gem.
Local boat rides offer an ideal means of exploring Dak Bla River. – VNS
TAG: